Mengintip Ghibli Park dari Cuplikan Resmi Sebelum Berkunjung Pada Tanggal Pembukaan yang Baru Dibocorkan
Studio Ghibli merilis cuplikan resmi dan tanggal pembukaan Ghibli Park, yang terdiri dari lima bagian, gabungan dari keindahan alam asli dan bangunan khas film-film karya Hayao Miyazaki.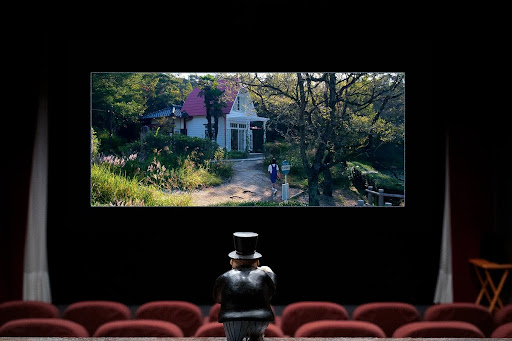 Teks: Hafiza Dina
Foto: Twitter/JP_GHIBLI
Studio Ghibli akhirnya merilis cuplikan resmi dan tanggal pembukaan Ghibli Park pertama di dunia yang akan berlokasi di Nagakute, Jepang.  Di taman rekreasi yang berjarak sekitar tiga jam perjalanan dari Tokyo, ibu kota Jepang, ini, terdapat lima bagian utama yang dapat didatangi oleh para pengunjung: Hill of Youth, Ghibli's Large Warehouse, Mononoke's Village, Valley of Witches, dan Dondoko Forest. Tentu saja, kelima bagian ini didirikan dengan menggabungkan antara keindahan alam asli dengan berbagai referensi dari film-film Ghibli karya Hayao Miyazaki, seperti Neighbor Totoro, Laputa: Castle in the Sky, Princess Mononoke, Spirited Away, Howl's Moving Castle, dan masih banyak lagi, seperti yang dapat dilihat di cuplikan resmi Ghibli Park bertajuk "Play Along with the Wind".
Sayangnya, pada pembukaan di tanggal 1 November mendatang, para pengunjung baru dapat menghampiri bagian Hill of Youth, Ghibli Large Warehouse, dan Dondoko Forest saja. Untuk dua bagian lainnya, yaitu Mononoke's Village dan the Valley of Witches baru akan rampung dan dapat didatangi pada tahun depan, tahun 2023.