Sejumlah Informasi Mengenai Varian Terbaru COVID-19, Varian Deltacron
Varian ini pertama ditemukan oleh Profesor Leondios Kostrikis di University of Cyprus.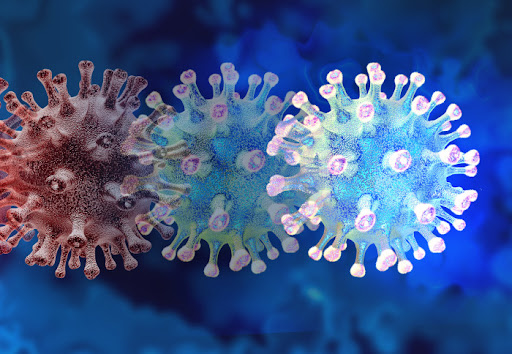 Teks: Nancy Rumagit
Foto: Imperial College London
Dilaporkan bahwa telah muncul varian terbaru dari COVID-19, sebuah gabungan dari varian Delta dan varian Omicron yang kini telah diberi nama 'Deltacron.'
Varian Deltacron pertama diberitakan muncul pada bulan Januari tahun ini. Profesor biological sciences dan kepala dari Laboratory of Biotechnology and Molecular Virology Leondios Kostrikis di University of Cyprus menemukan varian ini bersama timnya berdasarkan 25 sample yang diambil di Siprus – 11 dari pasien COVID-19 di rumah sakit dan 14 dari umum. Berdasarkan penemuan ini, diketahui bahwa Deltacron lebih sering ditemukan pada para pasien COVID-19. Sejak itu, kini Deltacron telah ditemukan di sejumlah negara, termasuk Inggris, Prancis, Belanda, dan Denmark.
Forbes mengatakan, "There's probably already been a fair number of people infected with both the Delta and the Omicron variants simultaneously, since both variants have spread in relatively uncontrolled manners throughout the US and Europe. Therefore, the emergence of such a recombinant should not be a surprise," sebelum mereka kemudian mengutip tweet berikut dari technical lead untuk respon World Health Organization terhadap COVID-19:
Pls also see here where we talk about the possibility of recombinants of #SARSCoV2. This is to be expected, especially w intense circulation of #omicron & delta. @WHO TagVE is tracking & discussing.

🙏@GISAID, 🌍🌎🌏 collaborations & science

ICYMI: https://t.co/jqduC6s3p5 https://t.co/oQ6AAGjegy

— Maria Van Kerkhove (@mvankerkhove) March 8, 2022
Namun, tampaknya hingga kini Deltacron belum dipertimbangkan oleh WHO dan CDC sebagai variant of concern. Mengenai kehadiran Deltacron di Indonesia, Dr. Siti Nazia Tarmizi pun telah mengatakan kepada CNBC Indonesia, "Kalau dari data yang ada sampai saat ini belum dilaporkan. Ini akan menjadi kewaspadaan karena kita tahu varian baru memang akan berpotensi untuk terjadinya peningkatan kasus."