Dari "The Last of Us Part II" hingga "Among Us", The Game Awards 2020 Umumkan Deretan Nominasi
Tetap berjalan secara virtual, Game Award 2020 ini menandakan upgrade dari current gen menjadi next gen.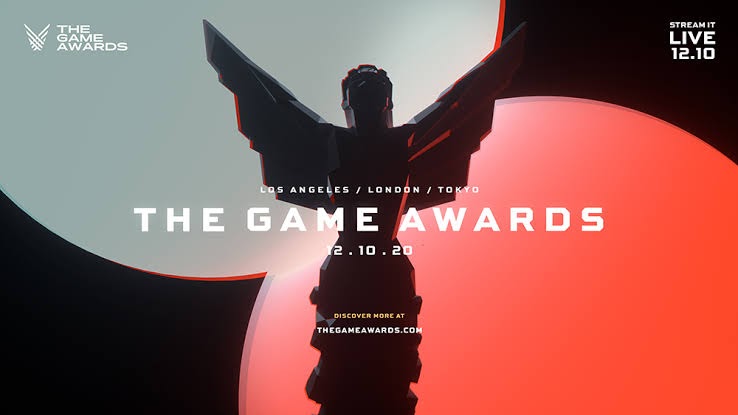 Teks: Rifqi Ramadhan
Foto: Instagram/Game Award
Game of the Year Award, atau GOTY merupakan ajang penghargaan game paling bergengsi. Setiap tahunnya, game yang berhasil mendapatkan predikat GOTY pasti akan menjadi game yang terus relevan – walau semakin banyak game baru yang bermunculan di pasaran. Mulai dari "God Of War", "The Breath of the Wild" dan "The Witcher", judul-judul tersebut masih sangat relevan dibicarakan hingga kini. 
Berbeda dengan tahun sebelumnya, The Game Awards 2020 tahun ini akan digelar pada tanggal 10 Desember 2020 melalui berbagai platform digital. Baru-baru ini, Game Award akhirnya telah merilis pengumumang yang telah ditunggu-tunggu oleh para pecinta game, yakni deretan nominasi untuk ragam kategori tahun ini. Dimulai dengan penghargaan Game of The Year, beberapa judul yang dimaksud merupakan, "Hades" (Listicle games), "Ghost of Tsushima" (Sony Interactive Entertainment), "The Last of Us II" (Naughty Dog), "Doom Eternal" (Bethesda Softworks), dan "Final Fantasy VII Remake" (Square Enix).
Selain nominasi Game of the Year, beberapa nominasi yang ramai diperbincangkan dalam ajang Game Award 2020 mencakup Best Narrative yang diisi oleh judul seperti "Final Fantasy VII Remake" hingga "The Last of Us Part II" (Neil Druckmann, Halley Gross). Selain itu, terdapat pula kategori Best Art Direction, Best Indie Production, juga Best Multiplayer Game yang diisi dengan judul-judul familiar seperti "Animal Crossing: New Horizons" (Nintendo), "Among Us" (InnerSloth) hingga "Call of Duty: Warzone" (Infinity Ward/Raven/Activision). 
Sejauh ini, dari beberapa judul di atas "Final Fantasy" menjadi pesaing terkuat karena game tersebut merupakan satu-satunya yang menjadi remake namun dapat mendapatkan posisi di dalam nominasi GOTY tahun ini. Game Award tahun ini juga menjadi momen yang spesial, karena tahun ini menjadi tahun transisi dari software atau grafis lama (Current gen) menjadi software atau grafis baru (Next gen). 
Menariknya, melihat deretan judul yang tersedia, salah satu game terpopuler tahun ini, "Animal Crossing" juga "Among Us", tidak masuk dalam nominasi Game of the Year. Dari banyak nama yang menjadi nominasi di atas, apakah game favorit kalian masuk ke dalam list tersebut?