Facebook Integrasikan Fitur Chat Messenger dengan Direct Message Instagram
Fitur terbaru ini terjadi atas inisiasi Zuckerberg dengan harapannya untuk bisa mengintegrasikan ketiga platform media sosial yang ia miliki menjadi satu sistem yang sama.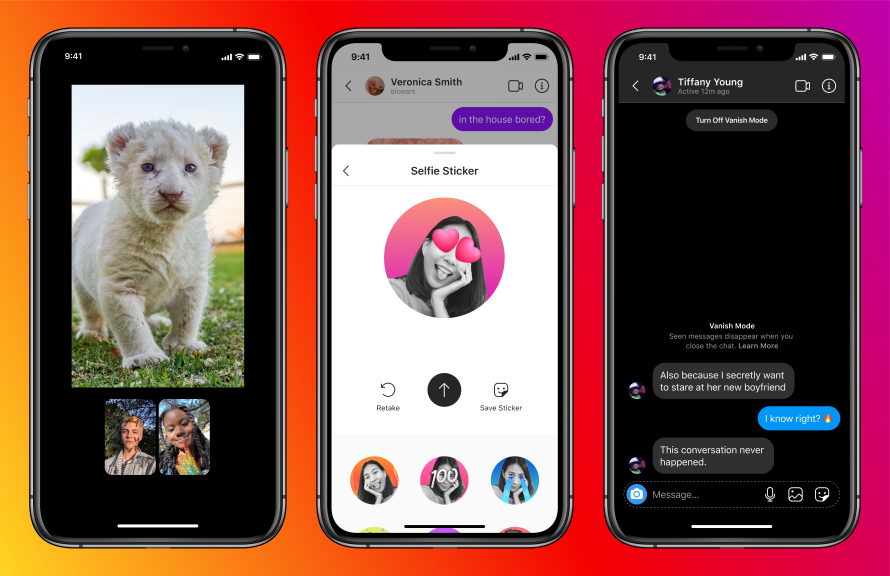 Teks: Sabilla Salsabilla
Foto: Facebook
Facebook dikabarkan akan menyediakan fitur terbaru dengan mengintegrasikan chat Messenger-nya dengan direct message yang ada pada platform Instagram. Nantinya, seorang pengguna Facebook tak lagi perlu membuka Instagram untuk mengirimkan pesan kepada pengguna Instagram, pun sebaliknya.
Integrasi antar kedua platform ini datang dari Mark Zuckerberg dengan harapannya untuk dapat mengintegrasikan Facebook Messenger, Instagram, dan WhatsApp menjadi satu sistem yang sama dalam waktu dekat. Meskipun ketiga aplikasi tersebut nantinya tetap akan berdiri sendiri, namun banyak pihak yang mempertanyakan dan menganggap bahwa langkah ini dapat memicu kekhawatiran bagi para pengguna ketika hendak menggunakan fitur tersebut. Terlebih dengan anggapan Chris Hughes sebagai salah satu pendiri dari Facebook yang menyatakan bahwa perusahaan besar ini telah memonopoli media sosial.
The messenger integration… click on the image, and you'll see it.
It's like, Facebook is seeing everything I text.
And it's awkward…

— Apple Tomorrow (@SIsmConcepts) October 2, 2020
Meskipun banyak pro dan kontra yang disampaikan mengenai penggabungan dua chat service tersebut, namun proyek ini masih terus berjalan. Dengan beberapa fitur seperti selfie stickers hingga watch together, kerja sama ini akan dirilis dalam waktu dekat di beberapa negara yang nantinya akan berkembang secara global.