Mark Zuckerberg Telah Luncurkan Demo Pertama untuk AI "Builder Bot"
Meskipun memiliki konsep menarik, AI 'Builder Bot' oleh Meta tampaknya belum meninggalkan kesan yang mengagumkan.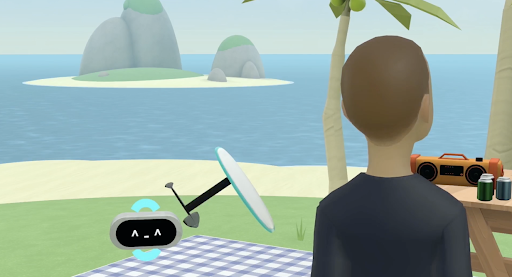 Teks: Nancy Rumagit
Foto: Meta
Mark Zuckerberg baru saja meluncurkan demo pertama untuk AI bernama 'Builder Bot' yang dapat menciptakan atau mengunggah berbagai hal ke metaverse melalui perintah suara.
Di dalam demo tersebut, Zuckerberg awalnya memerintahkan Builder Bot untuk membawanya ke sebuah taman, sebelum ia mengganti pikiran dan berkata, "Actually, let's go to the beach." Ia pun kemudian memerintahkan pembuatan awan – dan bukan hanya awan apapun, Zuckerberg pun menyatakan secara spesifik bahwa ia menginginkan awan altocumulus. Nampaknya ini dilakukan untuk menunjukan kemampuan spesifisitas yang dimiliki oleh AI tersebut.
Meskipun konsep dari AI ini sangat menarik, tampaknya produk hasil Builder Bot untuk saat ini belum terlalu memberikan kesan yang menakjubkan para masyarakat. Dazed mengatakan, "The whole demo is even more absurd when you remember that Zuckerberg regularly cracks the list of the top 10 richest people in the world, and practically owns his own private island already – why would you use groundbreaking technology to make a worse version of what you already have? Go and touch some actual grass."
TechCrunch juga memberikan opini bahwa tampaknya Builder Bot tampaknya lebih cocok untuk anak kecil, sebagai sebuah entry-level experience di dunia virtual. Namun sayangnya, dengan berita dari BBC bahwa Meta memperbolehkan anak kecil untuk mengunjungi strip club virtual, lingkungan virtual tampaknya bukanlah tempat yang aman untuk anak-anak di bawah umur.