MIT Rancang Pesawat Tanpa Komponen Bergerak untuk Alternatif Moda Transportasi
Berpotensi besar untuk menjadi moda transportasi alternatif.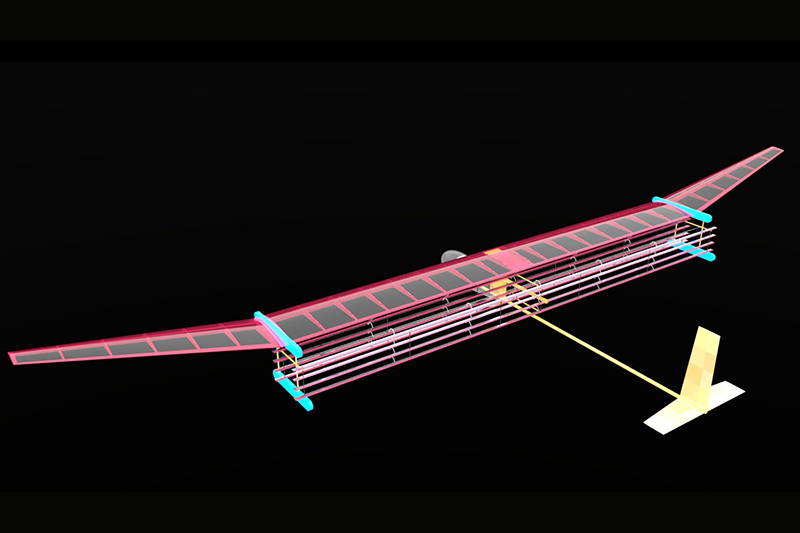 Teks: Wintang Warastri
Foto: Dezeen
Berkembangnya teknologi untuk mempermudah kehidupan manusia di masa kini maupun depan, tidak membuat para pelakunya mengabaikan sejarah penemuan yang sudah ada dari masa lampau. Hal ini dibuktikan dengan rancangan terbaru dari sekelompok insinyur MIT, yang berhasil membangun pesawat tanpa komponen bergerak, alih-alih menggunakan tenaga angin ionis atau dorongan elektro-aerodinamis yang dihasilkan oleh pergerakan ion-ion di udara. Sekilas pesawat ini tampak seperti pesawat gliders, sebuah pesawat tak bermesin yang sudah menjadi olahraga populer sejak era 1920-an.
Steven Barrett, profesor rekanan bidang aeronautika dan astronautika yang juga memimpin proyek ini menyatakan bahwa pengerjaannya sudah dimulai sejak sembilan tahun lalu. Ia termotivasi dari keinginan untuk membuat pesawat yang tidak mengeluarkan polusi baik suara maupun udara. Saat akhirnya menemui konsep angin ionis, kalkulasi Barrett lewat desainnya membuktikan bahwa tenaga tersebut dapat digunakan sebagai sistem pendorong yang memungkinkan. "This was the simplest possible plane we could design that could prove the concept that an ion plane could fly," ujar Barrett.
Dorongan elektro-aerodinamis sendiri diproduksi saat sebuah arus melintas di antara elektroda tipis dan tebal, menciptakan udara yang bergerak di antaranya. Ketika voltase yang cukup tinggi diaplikasikan pada elektroda, angin yang tercipta cukup kuat hingga dapat menerbangkan sebuah pesawat kecil. Fenomena ini kemudian dimanfaatkan oleh pesawat rancangan MIT lewat susunan kabel yang menyilang di sepanjang badan pesawat, tipis berada di depan dan yang tebal di belakang. Baterai lithium-polymer juga disematkan dalam badannya untuk memberi daya listrik pada kabel tersebut sebesar 40,000 voltase.
Kesuksesan pesawat ini terbukti lewat beberapa pengujian yang mereka lakukan dimana ia dapat terbang sepanjang 60 meter. Meskipun pesawat tersebut masih terbilang cukup jauh dari pengembangannya untuk dapat mengemban tugas apapun, tim riset dan insinyur proyek tersebut percaya akan potensi pesawat ini untuk nantinya menjadi pesawat komersial atau berawak. Saat ini, ia akan difungsikan untuk mengganti mekanisme baling-baling pada drone yang lebih efisien dan ramah lingkungan. "This has potentially opened new and unexplored possibilities for aircraft which are quieter, mechanically simpler and do not emit combustion emissions," pungkas Barrett.