Breaking Down Language Barriers through Heartfelt Hymns with Ichiko Aoba
Just before her first gig in Jakarta, we were given the chance to chat with Ichiko Aoba on her stories that she wanted to convey in music, the similarities between Javanese and Okinawan musical scales, and talks of whales.
Words by Whiteboard Journal
Words: Garrin Faturrahman
Photos: Noisewhore & Whiteboard Journal/Garrin Faturrahman
Known best for her sincere, intimate, and heartfelt folk music which was first enacted solely through her vocals and acoustic guitar in her first two albums, Ichiko Aoba is proficient in bringing oceans of emotions across and beyond the boundaries of language through various instruments marked by her critically acclaimed 2020 album, Windswept Adan.
Such a statement is not without proof: the greater populace of Indonesia are not speakers of Japanese, but Spotify shows Jakarta with 22,724 listeners, placing first and topping Los Angeles and even her nation's capital city, Tokyo. What's more, her gig here sold out on both days.
This time, we were given the opportunity to chat with Ichiko Aoba before her first show. Due to language barriers, our conversations were bridged by her manager whom translated everything that she said—though sometimes we both tried to communicate with what we had of each others' languages.
How's Jakarta?
Ichiko Aoba: Yes. First time.
Manager: So, we've just arrived last night, so she hadn't really had the chance to get much insight. But we spent, like, three days in Bali before coming here. So, she's able to kind of acclimatize a little bit easier.
Manager: Obviously it's a bit different from Jakarta, but still… you know? And we were in Singapore before, too, so…
You are known for your organic, intimate songs. I recently read on the Mingei movement of the Japanese, which emphasizes the beauty of, to name some, intimacy and serenity. Do your songwriting process consider this idea?
Manager: She's very much inspired by the islands in the south of Japan which she visits a lot: Okinawa, Yaeyama Islands, and Ryukyu Islands, and then the folk music from there and the people who made music in that part of the world, and she's very much inspired by that, specifically. Relatively recent too, in two to three years since she's been there.
So, 2019?
Manager: Yeah, before Windswept Adan.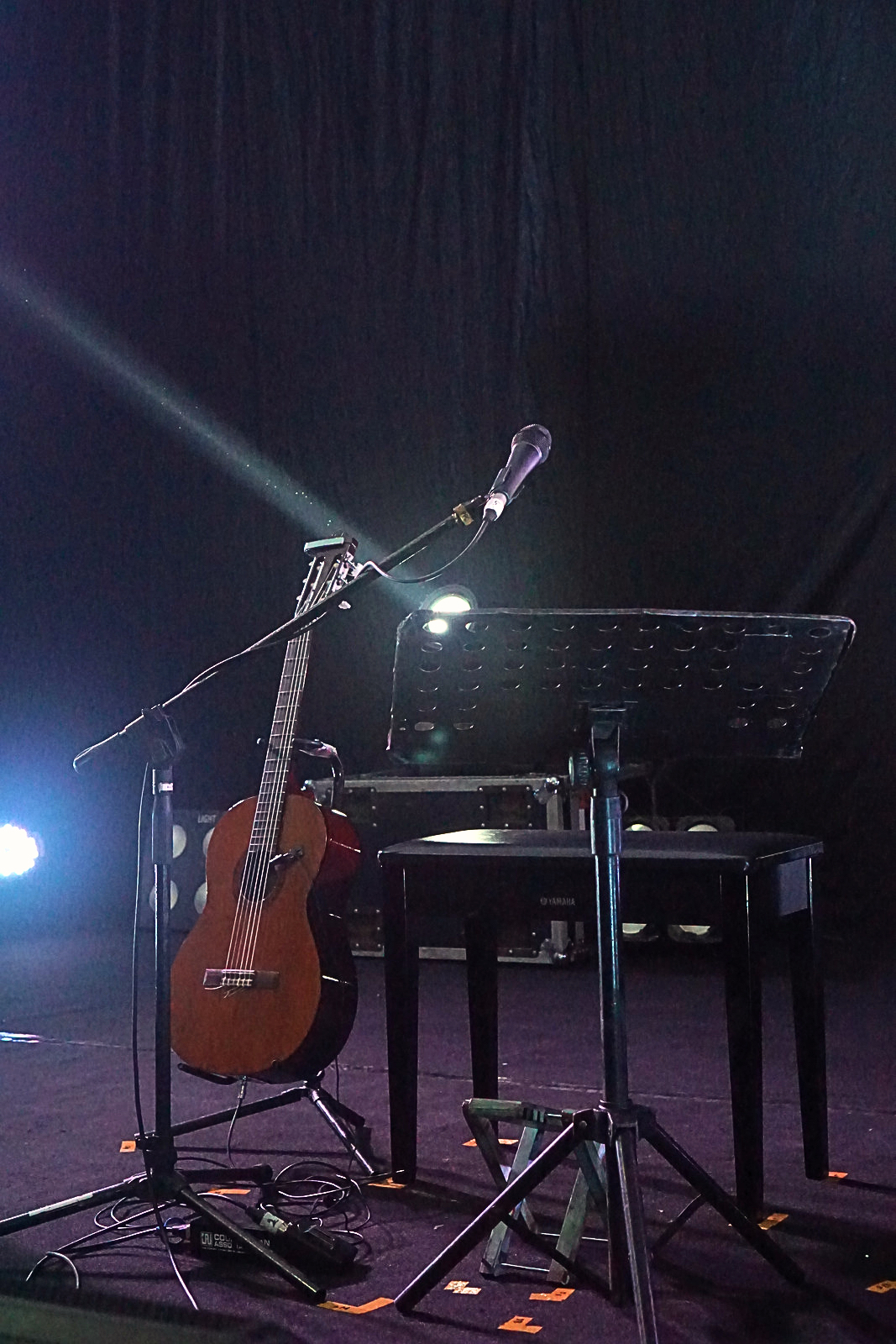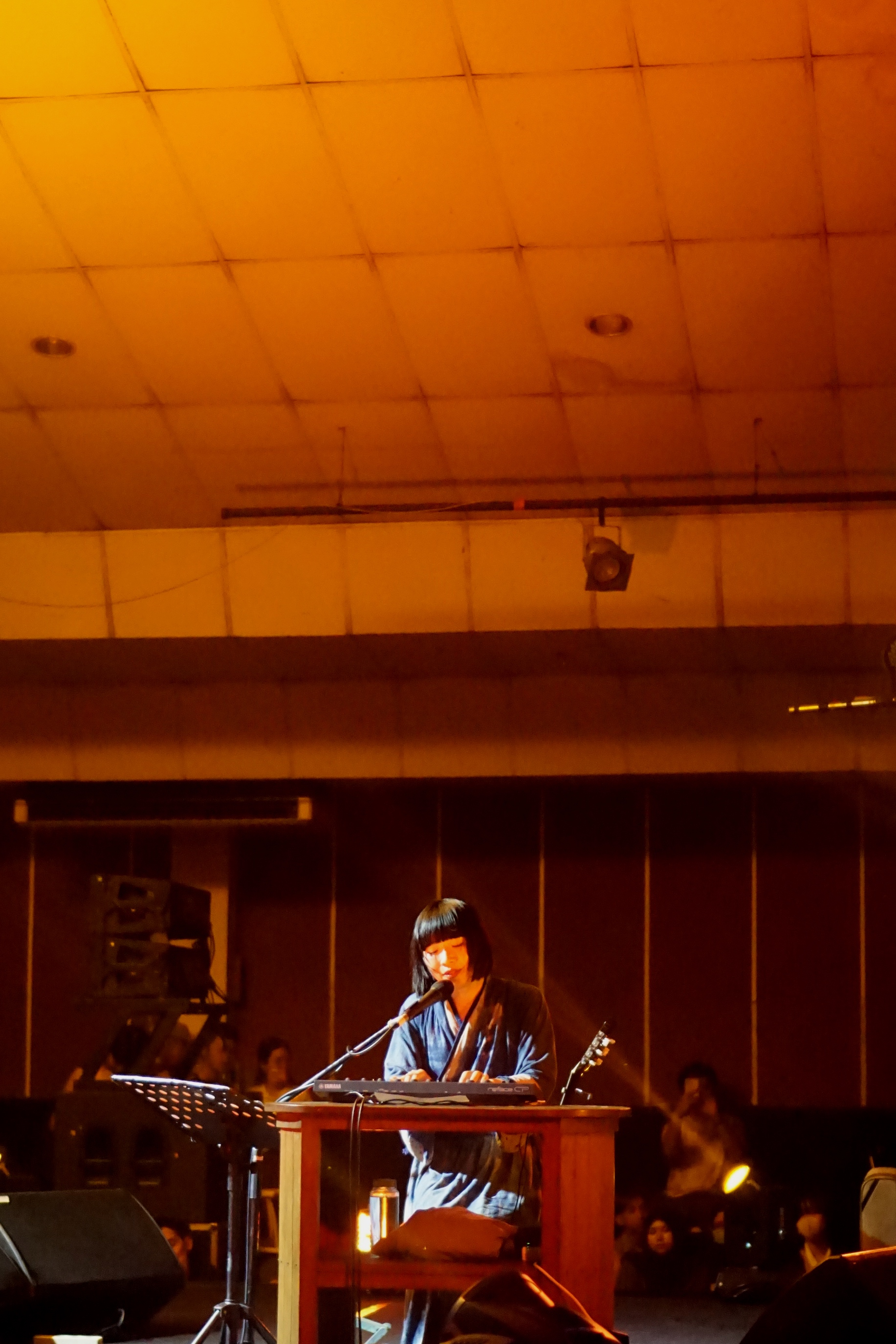 On that topic, with serenity, I sensed the idea of Wabi-sabi in your music, which is also prevalent in the majority of the Japanese songs that I heard. I'd like to know how you perceive the creation and pursuit of art. Do you think art is an outlet of personal feelings?
Manager: The most important thing for her is freedom—artistically, and not in any sort of boundaries. Art is not just music, but it varies in various different forms, so she very much enjoys that freedom.
Manager: There's always the time, the place, and the environment, and depending on those different points in time and everything, it'll always come together, and wherever—that is obviously a big influence on her. Where you are at the moment, that also influences her art and her output as well.
Manager: 'Cause there's also a lot of different influences. It's not, maybe, not just about her, but it's about everything else around.
I have noticed that your new album, Windswept Adan (2020), has incorporated vast, and almost orchestral, instruments. What made this change in your musical style?
Manager: She said a lot of things in the media in the past about this album, but there's something a little bit different on this one, this interview. Haha.
Manager: There's a small portion of this "whale sound" that you can actually hear, but there's a long range of parts that some people can't hear, so there's a lot broader than what the human ear can hear. She wanted to interpret the bit you couldn't hear from whales.
Manager: So she wanted to add extra dimensions, I mean, it's like representing, you know? Bringing in the orchestra and everything. So, in the past, it's always been like just where the humans can hear, and now it's a bit "expanded".
Frequencies?
Manager: Yeah, frequencies.
Ichiko Aoba: あーインドネシアでもクジラは食べますか?
Manager: Do you eat whales in Indonesia?
As far as I'm concerned, no.
I have read that the way you write music is as if it was written for a film soundtrack. With that said, how important is storytelling in music for you?
Manager: It was built for an imaginary film, so it was very much a concept album, but more so than the other albums.
Manager: She's taking these songs from the other albums, taking different inspirations of different parts of the daily lives, or even from dinner or whatever. So it's kind of a collection of songs.
Manager: She writes a lot of her music from dreams, and then those kinds of dreams bring all those kinds of songs to her.
I've also read from an interview that the first song that you wrote was "Kokoro no Sekai". When you first wrote that song, what were you trying to convey? And was that the first of your "film soundtrack" songwriting style?
Manager: It wasn't anything to do with films.
Manager: Her mentor very much encouraged her to write music, and pushed her to write. She was kind of quite weak at the time, and music was something that she really needed to carry on, to exist, you know?
Manager: It's like a "ticket" to the next stage of her life.
You are no stranger to collaborations: Ryuichi Sakamoto, Cornelius, and one that I would like to mention: Mac DeMarco. What made the call for you to collaborate with someone overseas?
Manager: So she's friends with his manager, and a lot of other friends around her suggested: "Why don't you collaborate with Mac DeMarco?"
Any other upcoming collaborations?
Manager: There's a lot of people she'd like to collaborate with but she's not fixed or anything.
Can I know who those might be?
Manager: She doesn't really like meeting or doing collaborations with someone she's never met. She'd rather get to know them, build a rapport, and understand each other, musically and personally—she prefers doing it like that, so it takes a bit more time, so you get to know a bit more about their lifestyle, their history.
So it'll be more intimate?
Manager: Yeah. It's more like the personal connection, you know.
On that note, do you have anyone you would like to play music with from Indonesia?
Manager: She doesn't really know that many people in Indonesia, but she played gamelan!
Ah, yeah! I saw that on Twitter!
バリ島でガムランの練習。Suksma. pic.twitter.com/AimaO1RZGH

— ICHIKO AOBA (@ichikoaoba) February 28, 2023
Manager: Since that was really special for her, and that wasn't a "get-to-know-you" thing, that just happened straight away!
On that note, as well, I've heard from the second number of your Windswept Adan, "Pilgrimage", like, two minutes in (02:40), I noticed something that reminded me of the Javanese musical scale.
Ichiko Aoba: *vocalizes the melodies*
Manager: Okinawan music. We were saying this actually when we were watching
gamelan
! It sounds very similar, yeah? So that's very Okinawan music, the inspiration, so maybe it sounds similar to the Javanese scale.
You are to play two shows in Jakarta, and that is not a common feat for international musicians, even major artists, here in Indonesia. How did you agree to that?
Manager: Why is that not common?
I don't commonly come across two shows from the same artists.
Manager: So she was supposed to come three years ago (pre-pandemic) and she had a show here but it got canceled, and she always wanted to come back since then. And I guess the reason why two shows is just the demand, and we just decided to do another show.
Japanese is not a widely spoken language in Indonesia. However, plenty of the people here relate greatly, even to a personal level, to your songs. I mean, your show here sold out on both days, and according to your Spotify listening data, people of Jakarta tops the region of listeners—these say a lot. Would you think that music transcends language barriers?
Manager: What starts as music, originally, kind of becomes more into "words". So, lyrics are important, but it's not really… it's obviously the energy of the music itself and everything together—and she thinks that is the most important part.
Manager: She writes the music before the lyrics, so it'll always come first. Music was more primal, it was the first, you know, before people spoke.
A number of Indonesian musicians show—even blatantly—inspirations from Japanese music. From genres like city pop, up to the songwriting techniques like applying the royal road/Ōdō shinkō chord progression. We can't deny that too much of a good thing is never a good thing, and that acculturation does have its caveats as well. To what extent would you think that his phenomenon can be harmless?
Manager: Whatever influences, or whatever comes into a person's life, a musician or whatever, is fine to interpret that in their way and do that how they want. It's a good thing to be inspired.
Manager: 'Cause someone's always bringing their own energy into it, and in the moment or in a certain period of time. So, maybe they can be inspired by someone a long time ago, but they're bringing in new interpretations to whatever, so… healthy.
To any aspiring musicians, what would you like to say to them?
Manager: Don't be scared of taboos or breaking the boundaries, you know? Just be open minded.
Manager: Say what you see, and think, be free.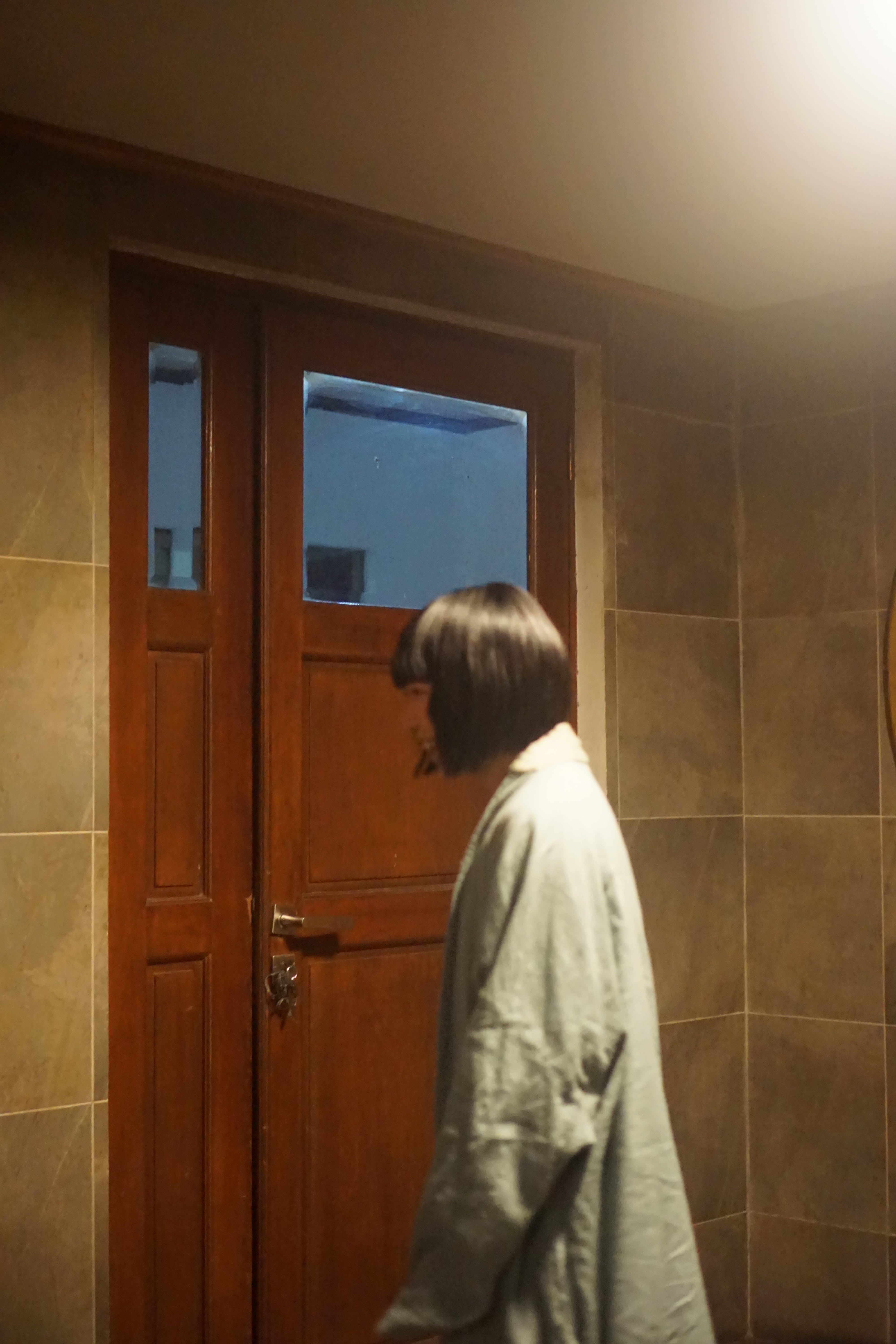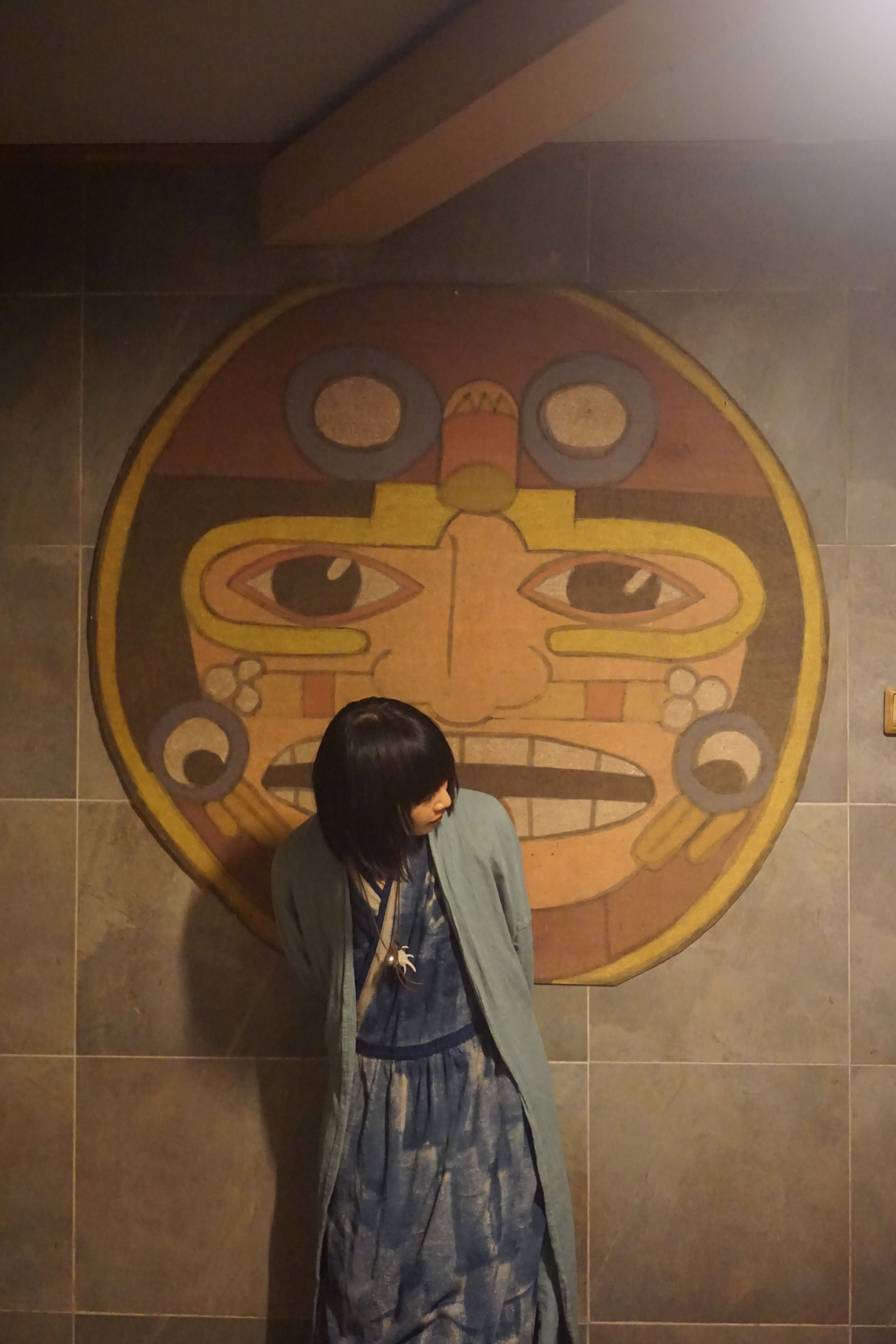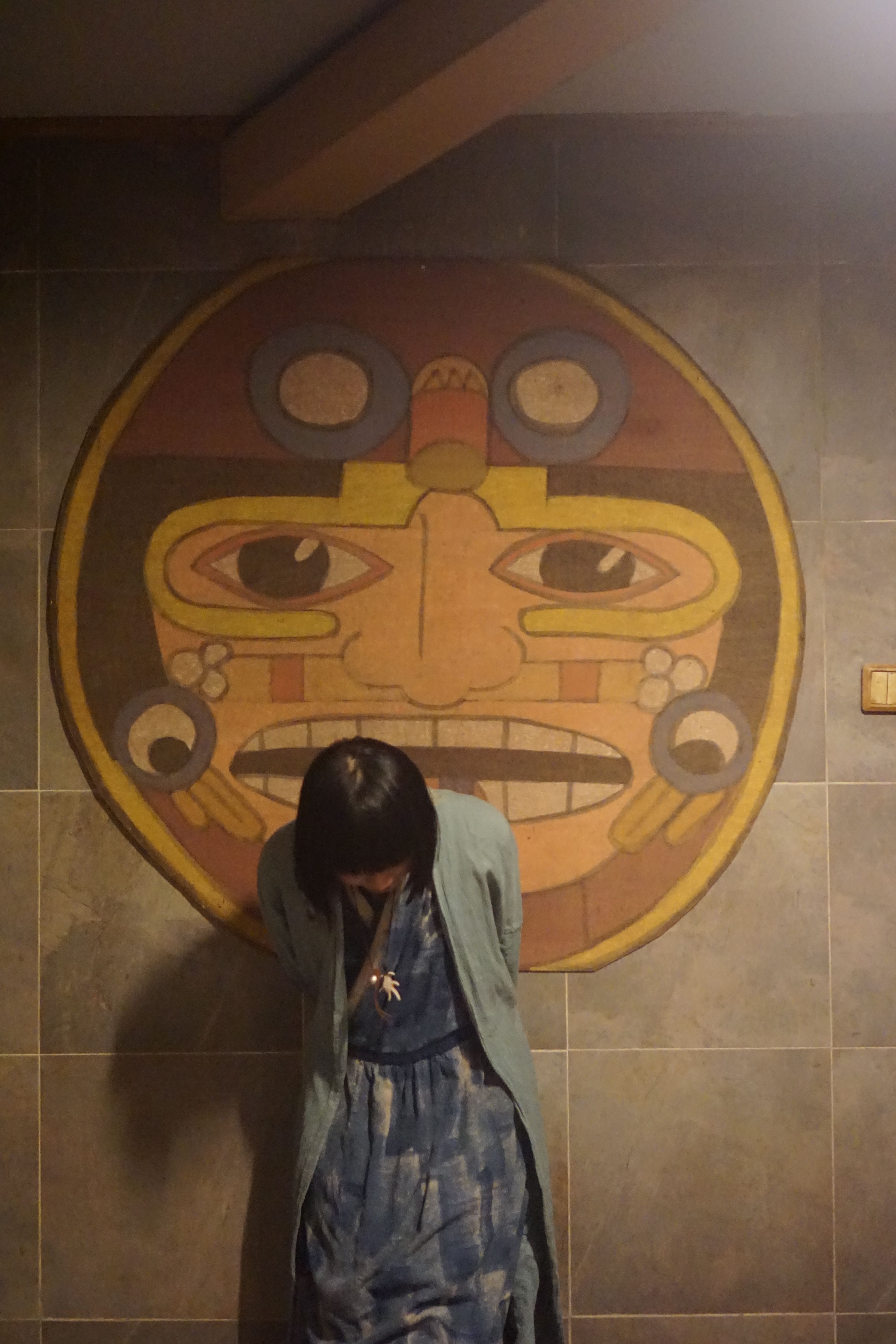 I'm taking personal notes.
Ichiko Aoba & Manager: Haha.
What's next for you?
Manager: The next music is gonna be more "primitive", like, it's going to be more "micro" as well as "macro" if that makes sense. Like, going deep into the little details, so it could be on a big stage but still kind of on the small details.