It's Official! Beyoncé akan Kembali dalam Renaissance World Tour 2023
Beyoncé umumkan tur dunia RENAISSANCE pada tahun 2023.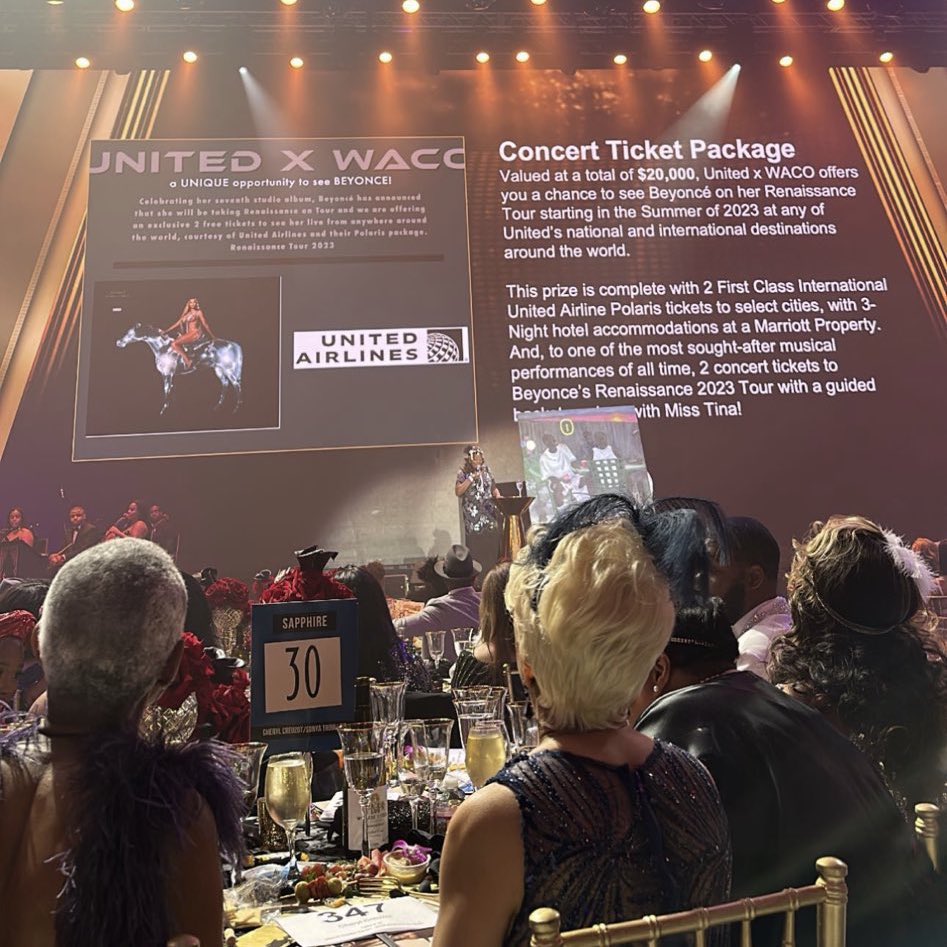 Foto: Beyonce 
Teks: Marsha Huwaidaa 
Rumor atas bangkitnya tur oleh Beyonce telah merebak pada awal bulan September. Namun, akhirnya Beyonce memberikan grand confirmation di WACO Theater Center's 5th Annual Gala pada akhir pekan lalu. 
Berita tersebut muncul selama bagian lelang gala dengan pelelangan paket konser premium yang mencakup penerbangan internasional kelas satu di United, menginap tiga malam di hotel Marriott, dan dua tiket pertunjukan beserta tur belakang panggung dengan Tina Knowles-Lawson. Melalui sebuah foto yang diambil dari rangkaian acara Gala, paket tersebut bernilai USD 20.000 dan terjual dengan harga USD 150.000. Sementara, penjualan tiket komersil belum diumumkan pada kesempatan tersebut. But, what exactly is too pricey anyways for the sake of Queen Béy?. 
Pengumuman tur dunia RENAISSANCE muncul saat para penggemar menantikan visual dari album yang tidak dapat diragukan lagi. Setelah dirilis, album tersebut dikabarkan hanyalah satu rangkaian dari tiga babak rilisan lengkap. 
"Creating this album allowed me a place to dream and to find escape during a scary time for the world," tulis Beyoncé pada akun pribadi Instagramnya Juni lalu. "It allowed me to feel free and adventurous in a time when little else was moving. My intention was to create a safe place, a place without judgment. A place to be free of perfectionism and overthinking. A place to scream, release, feel freedom."