Light in the Attic Garap Perilisan Album Kompilasi Japanese City Pop Pertama di Luar Jepang
"Pacific Breeze" menampilkan 16 trek ikonik dari "I Say Who" sampai "Machibouke".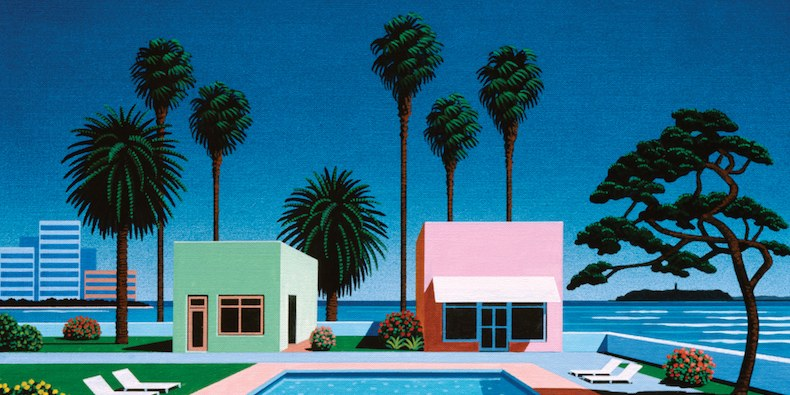 Foto: Pitchfork
Light in the Attic, label rekaman independen yang terkenal sebagai spesialis reissue baru saja mengumumkan proyek terbarunya. Berisi kompilasi lagu-lagu city pop Jepang, album yang bertajuk "Pacific Breeze: Japanese City Pop, AOR & Boogie 1976-1986" ini bertujuan untuk memperkenalkan musik Jepang dalam era kejayaannya ke ranah musik internasional.
"Pacific Breeze" merupakan anggota terbaru dalam seri arsip Jepang yang sedang digarap oleh Light in the Attic. Sebagai kompilasi teranyarnya, album ini masih menyuguhkan arahan musikal lebih lembut dibanding kompilasi "Kankyo Ongaku" yang diisi dengan suara new age. Rencana rilis tanggal 3 Mei mendatang, Light in the Attic mengungkapkan isi dari album ini yang diisi 16 trek, berkisar dari alur lagu yang smooth sampai trek pop techno inovatif. Tidak hanya itu, album ini didampingi dengan cover art buatan Hirashi Nagai, yang menciptakan mayoritas karya city pop asli dari tahun 80-an.
Walau banyak orang Asia yang sering menikmati karya Harumi Hosono, Hitomi Tohyama dan Minako Yoshida, nama-nama tersebut masih terdengar asing bagi kebanyakan orang Eropa dan juga Amerika. Wajar saja, karena  lagu-lagu dalam album ini belum pernah dirilis di luar Jepang sebelumnya. Mengetahui fakta tersebut, kiranya para pendengar "Pacific Breeze" benar-benar dapat mengeksplorasi suara baru yang ditawarkan melalui karya para legenda musik Jepang.