Mengenang "Masa-Masa" Muda Pada Single Terbaru The Adams
Arahan baru dari The Adams.
by Amelia Vindy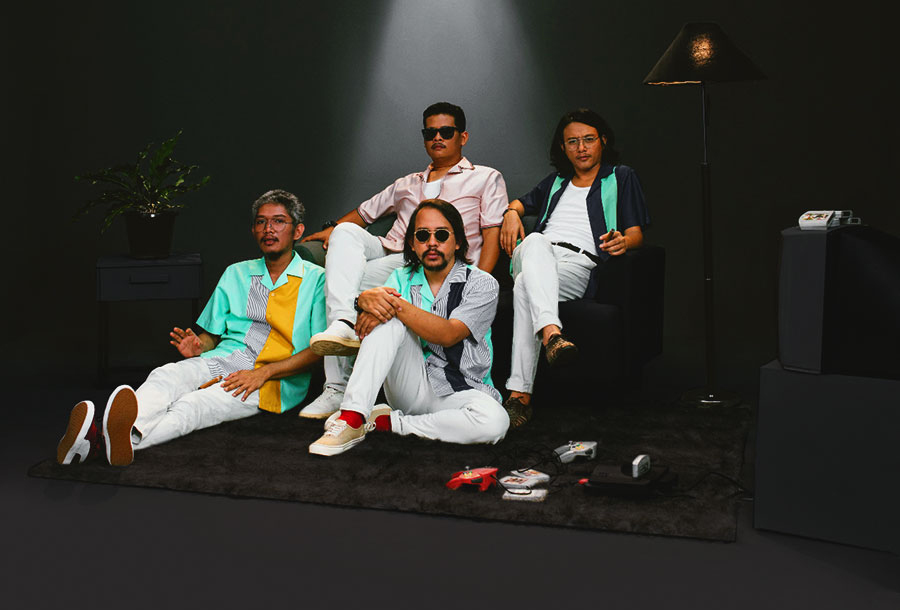 Foto: The Adams
Entah apa yang dirasakan oleh para penggemar The Adams setelah dirilisnya "Masa-Masa". Semakin tidak sabar menunggu album barunya, atau tetap sabar menanti, karena "Masa-Masa" sekali lagi menjadi bukti bahwa penantian panjang ini akan dibayar dengan setimpal. Lewat "Pelantur" dan "Masa-Masa", The Adams memperdengarkan arahan baru mereka, yang membuat karyanya sangat segar namun tetap terasa seperti The Adams yang kita kenal.
Powerpop pun masih menjadi istilah yang tepat untuk mendefinisikan musik The Adams, karena seperti biasanya, materi-materi mereka dengan sangat mudah membekas di telinga. Meskipun album "Agterplaas" hadir dengan formasi baru, namun rasanya seperti tidak ada yang berubah dari unit ini, justru Ario Hendarwan, Saleh Husein, Gigih Suryoprayogo dan Pandu Fathoni nampaknya paham bagaimana caranya untuk memodernisasikan nostalgia agar tidak membosankan.
"Masa-Masa" yang juga merupakan judul dari dokumenter yang akan dirilis bertepatan dengan peluncuran album "Agterplaas", memiliki kualitas aransemen lagu yang sangat ciamik, terutama pada kombinasi synth dan distorsi gitar yang mencuri perhatian. Tidak lupa lirik ringan, hook dan terasa sangat relevan. "Masa lalu dan sekarang, 'kan kita kenang di masa yang datang" Lewat lagu ini kita diajak untuk mengingat kembali masa-masa remaja yang sering kali membuat rindu. Lagu ini pun cocok menjadi soundtrack untuk mengingat kembali momen-momen ketika "jam 9 malam aku pulang" atau "hanya kau yang bisa mengubah semua 'tuk menjadi indah" pernah menjadi soundtrack kita sehari-hari, dan tidak jarang dikenang kembali.
Silahkan dengarkan single terbaru The Adams, "Masa-Masa" di bawah ini: