Michelle Zauner Talks About Her Story with Nasi Padang and Music as an Honest Expression
We met with the person behind the moniker Japanese Breakfast, to talk about all things from Indonesian Food to the process of handling tragedy and turning it into wonderful creations.
Words by Whiteboard Journal
Text: Stefano William A.
Tackling a lot of projects, Michelle Zauner has already emerged as a top musician. Following the tragedy of her mother's passing, she wrote songs and released "Psychopomp" on 2016 which received many praises from the critics and followed with her sophomore records "Soft Sounds From Another Planet" on 2017 with the similar positive reaction from the public. On the other hand, she also wrote few essays that drew a lot of attention. One even ended up winning an essay contest and another will get published later by the renowned publisher, Knopf. Clearly, she is an artist with numerous talents up her sleeve. With her band, she is currently on her tour around Asia and we got a chance to meet and talk to her before her debut performance in Jakarta.
After reading your essays, I can say you had a strong bond with food. Especially Korean food. But why did you choose Japanese Breakfast as your moniker?
I picked the name in 2013 and I just like the way that it sounded. It just made me think of something very neat and interesting.
Although this is your first time performing in Jakarta, it's not the first time you've been in Indonesia. You even wrote and recorded your most recent single in Bali. What is it about Indonesia that you think is special?
I've spent very little time in Indonesia but it's obviously a very beautiful place and they're  very kind and the food is really amazing. When I was in college I worked at a sushi restaurant as a waitress, and all of the other women and the sushi chef were actually Indonesian. I got very close to them and they were very kind. Kind of motherly figures to me and for my birthday the chef made some Indonesian curry that was like, so amazing. And then coming here and eating really good food has been great.
I actually had Nasi Padang for the first time in Singapore. And then everyone told me it was actually Indonesian dish or a bunch of dishes, and the reason why I picked that to eat was because it looked a lot like this curry that I've been trying to find for a really long time. It's like with chicken thigh, yellow, and it was so good. So that was the closest I've ever tasted to what that sushi chef made for me. But he was from Indonesia, so I really really liked it. I had it last night too.
The latest single "Essentially" is a collaboration with W Bali. How could that collaboration possibly happen in the first place?
It was just a thing that was set up with my manager and they came to a show in New York. They have this cool studio and actually, they came to my show in New York maybe a year ago and I thought that we were going to work with them earlier, but then Perfume Genius did it with them instead. So I was like really sad but, you know, I was like, "Oh well Perfume Genius is really cool they deserve it," and then I find out later that we still got to do it but then it was in Bali instead of Seattle, so I was really happy that actually, I didn't get it the first time.
Ever since "Psychopomp", you have made another album, collaborated in the making of a video game, and wrote few essays which one of them will turn into a book later. Some of them asserted a strong emotional state that came from the tragedy of your mother's passing. How is it that you can express grief and turn it into these wonderful things?
I don't know (laugh). I think that people connect to art that is maybe candid. I think that for me to find a truly powerful voice I need it to not thinkIt's always been a comfort to me to use art as a way of healing and processing. about other people or have any kind of artifice. It was all very real feeling and I think that people can hear it when something is being put on, and they can hear it when something is very natural to you. So for me when I wrote "Psychopomp" I didn't have a label, I didn't have a bandmate, I didn't have any deadline or anything. It was really just a project that I really wanted to make for myself to try to figure out and communicate how I felt. So, yeah I think it came from a really honest, natural, place and it's always been a comfort to me to use art as a way of healing and processing stuff.
There's a different feel to both "Psychopomp" and "Soft Sounds". One has a strong touch of shoegaze and more indie rock while the latter (and your new single) consists a lot of synth and electronic music vibe. Where does this difference came from?
I was working with a different producer and it was learning more about production in general. I think "Psychopomp" is like a really big shift from me working with Ned Eisenberg I'm definitely most comfortable playing music.who came from a more electronic background, and that record we recorded in Eugene was all like very straightforward instrumentation like I had done on bands that I've worked with before, so when we open the songs up with Ned in the mixing process and started adding more synths, electronic elements, samples, and those kinds of things it really opened my eyes to what production can do and how we can use computers and synthesizers and stuffs like that. So I knew on the second record I wanted to incorporate electronic drums and samples and synths a lot more because I felt more confident after using it on the first record. And then now "Essentially" and maybe for the third album, I think I will probably go even further in that direction.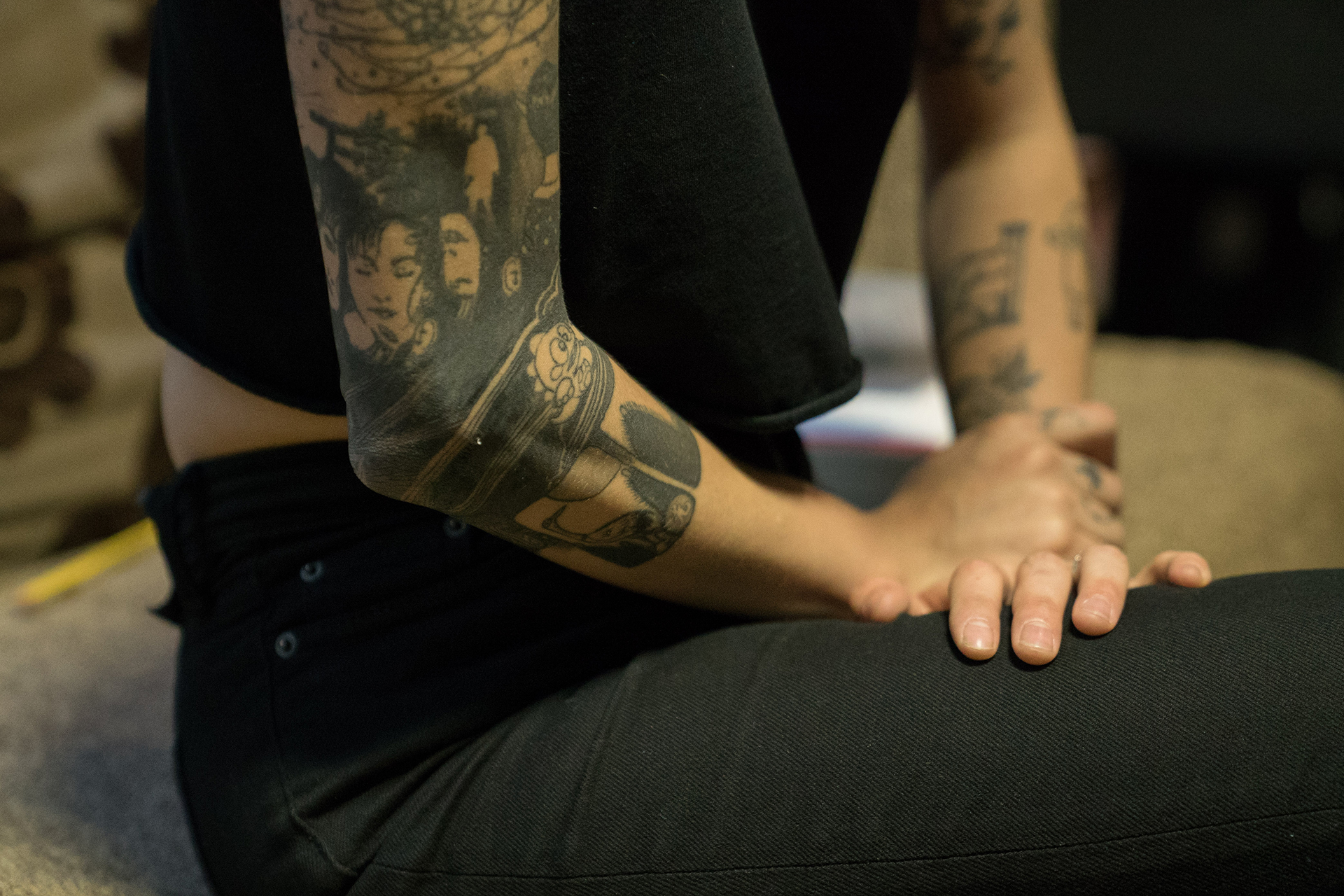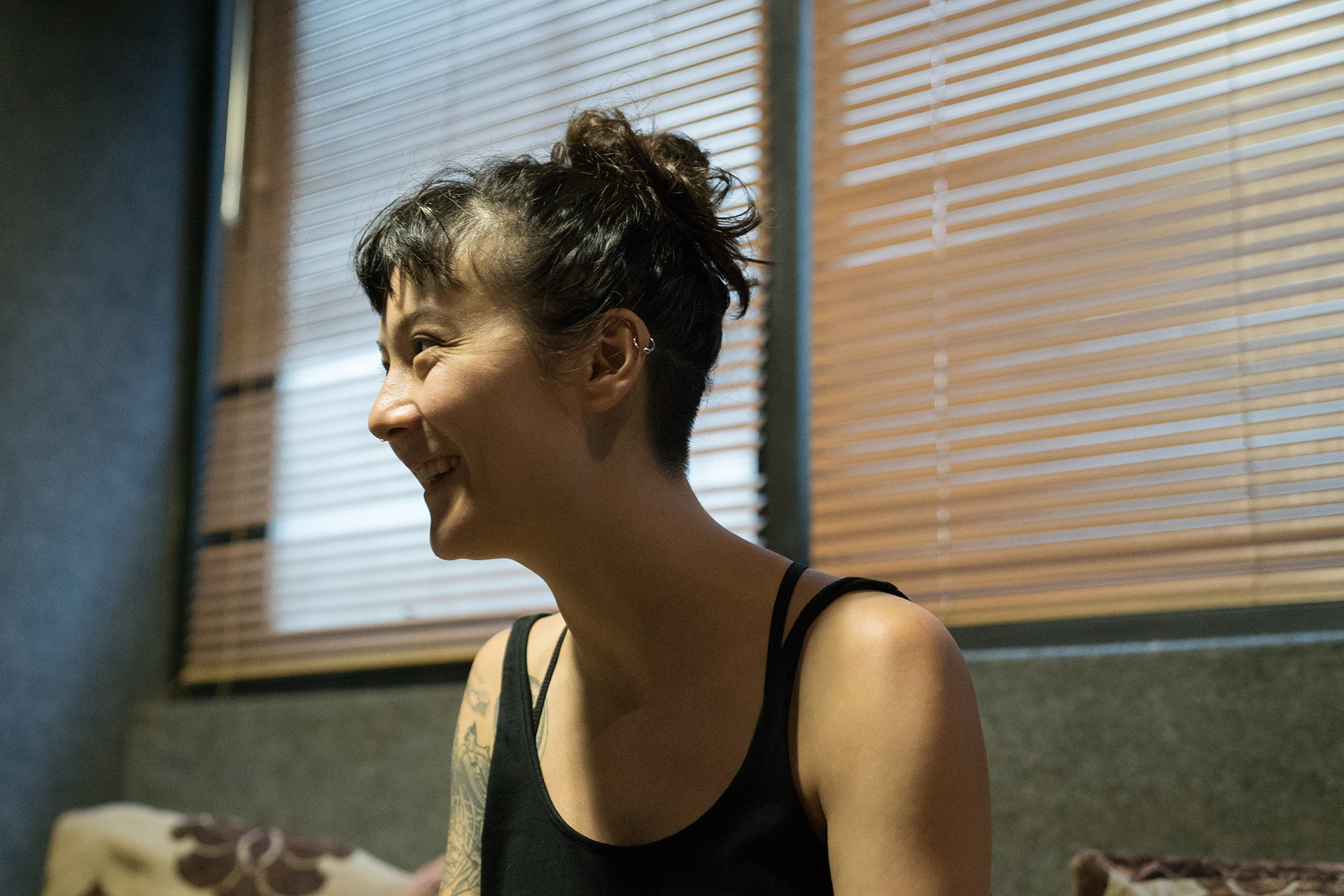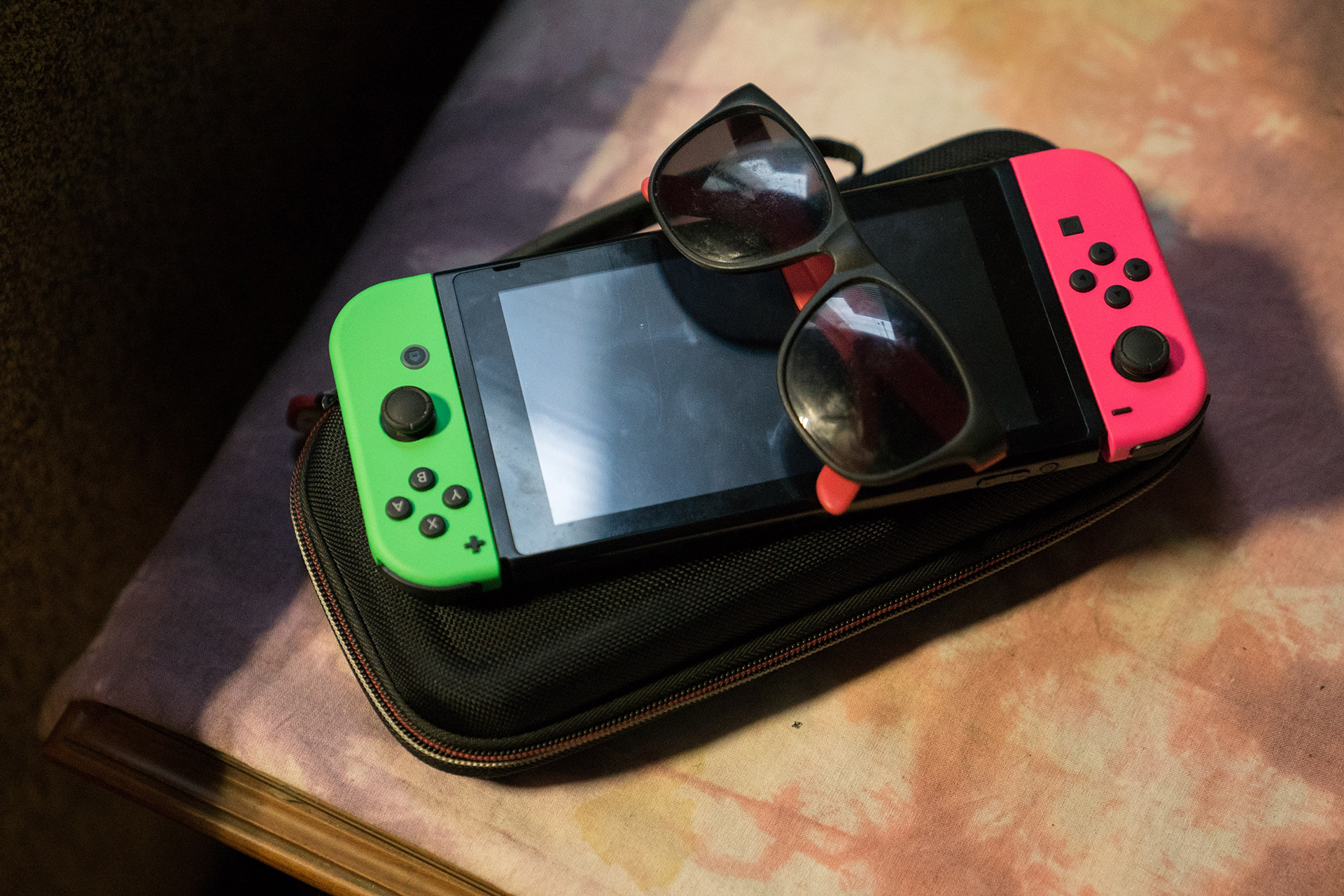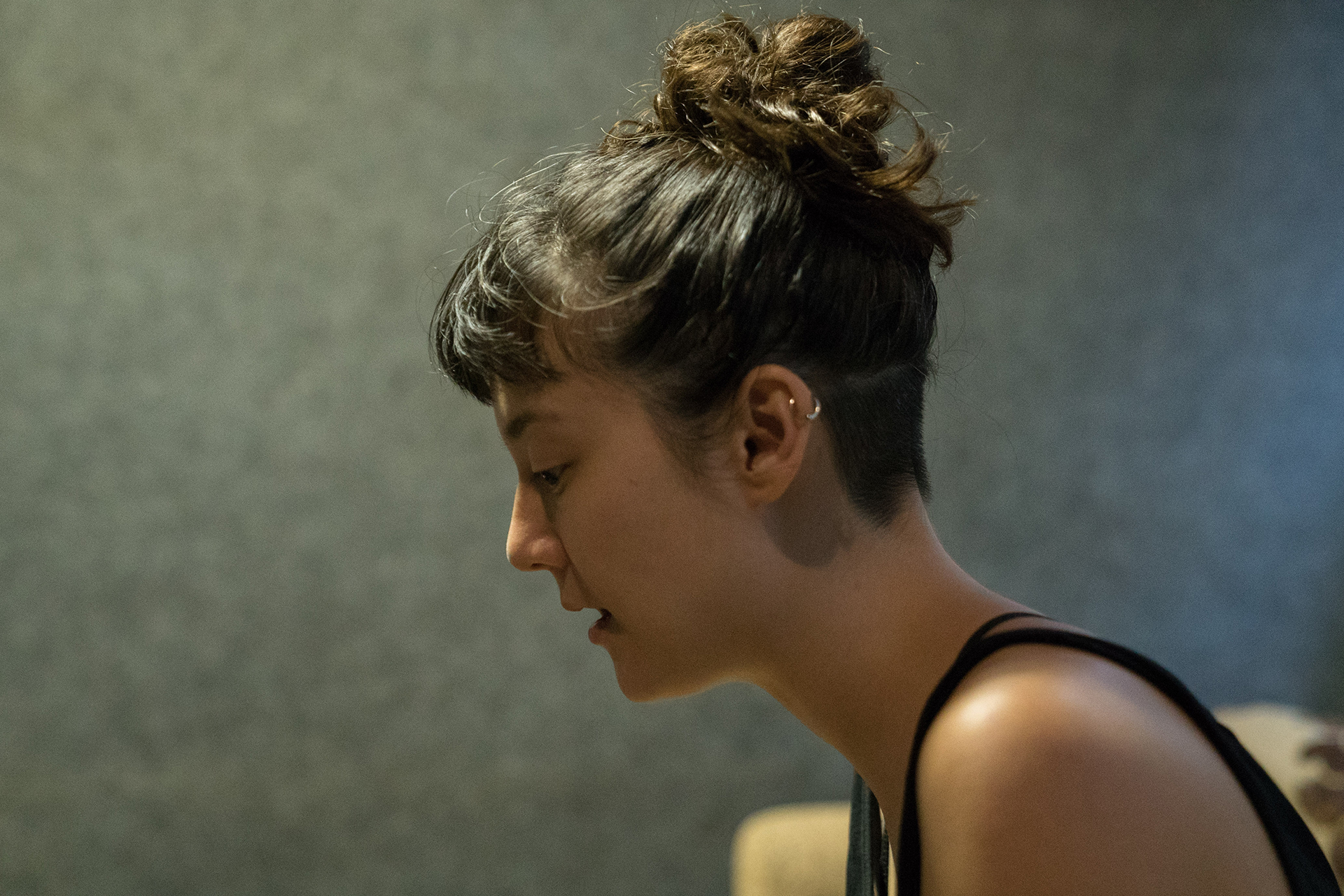 Your lyrics tell a personal story but somehow finds its way to resonate with the listeners – even somehow your music has helped them at difficult times. When you wrote it, are you just trying to express what's happening in your personal life or are you trying to tell something more general?
I think that the longer that I've made art, the more I realize that it's the specific details that feel so personal to you that are the most universal feelings. I think that people all go through kind of the same thing at some point and other in their lives and think people can relate to what's real and intimate about your life more than if you just try to pander to general kind of feelings.
You have a lot of talents up your sleeve. You wrote essays, you play music, you even hosted a series on Munchies. Which one are you most comfortable doing?
I'm definitely most comfortable playing music. I've played music since I was 15 or 16, so it's like fifteen years! And I've made quite a few records at this point and worked in music for a very long time and my community has been around a lot of musicians so I definitely feel the most comfortable writing music and playing it.
South Korea has taken the world by storm for the past few years through music, cuisine, movies, and even skin care products. How do you perceive this trend?
I mean, I think it's exciting. It's crazy that not so long ago South Korea was a third world country. I think that it's a very small country also and it was very exciting to see that there are also not so many natural resources there so it really has a lot to do with the passion and labors of its people and I think that's really exciting and I'm very proud to be half part of my identity from there, yeah.
In 2019 you have released a song and signed with Knopf to publish the "Crying in The H Mart" memoir. What's next for you?
I need to finish writing the book and I think once I finish my rough draft, after we finish this tour I'm going to stay in Seoul for three weeks and finish writing. Hopefully, it will be an editing for a little while and I'll work on a new record in the fall. And then there are more episodes of the Munchies series that's coming out, and I'm also working on the soundtrack to an indie video game called "Sable" and that will come out probably next year.