Rindu MTV? Ahmad Dhani Luncurkan TV Musik Digital, "Video Legend TV"
Lebih dari 30 tahun berkarya di dunia musik tanah air, Ahmad Dhani memang tidak pernah main-main soal produksi karya. Kali ini, ia membuat platform TV musik digital pertama di dunia.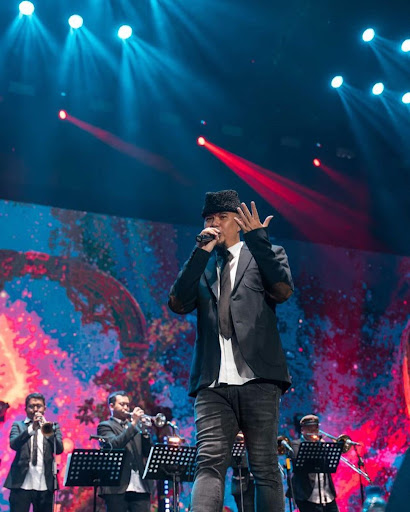 Teks: Ahmad Baihaqi
Foto: ahmaddhaniofficial/Instagram
Di luar tingkah laku dan pernyataan kontroversialnya mengenai dunia politik, Ahmad Dhani tetap seorang musisi legenda di Indonesia. Segudang karya dan prestasi telah diraih oleh pria yang telah genap berusia setengah abad itu. 
Ahmad Dhani telah memberikan dukungan terhadap perkembangan musik tanah air. Kini, frontman Dewa 19 tersebut mengumumkan project terbarunya berupa sebuah platform music digital TV, bernama Video Legend TV. Meski memiliki nama yang sama, platform yang dimaksud bukan lah channel Youtube yang sering mengunggah dokumentasi kegiatan Ahmad Dhani dan Dewa 19.
Mengenai project terbarunya, Ahmad Dhani mengatakan bahwa apa yang ia buat mirip dengan MTV, tetapi dalam bentuk digital. Nantinya Video Legend TV akan memutar video klip dari band-band terpilih, sama seperti yang pernah dilakukan MTV dahulu.
Kabar ini disampaikan oleh Ahmad Dhani langsung saat kegiatan promosi konser A Night At The Orchestra. Bagi para penggemar yang tidak bisa menyaksikan secara langsung di Balai Sarbini Hall, konser tersebut akan disiarkan ulang melalui Video Legend TV. 
Dijual dengan harga Rp 75 ribu, nantinya penonton dapat menyaksikan streaming konser A Night At The Orchestra melalui Video Legend TV, pada tanggal 31 Desember 2022.