Things We Like: Music On Heavy Rotation
Kumpulan playlist hingga album yang kami sukai.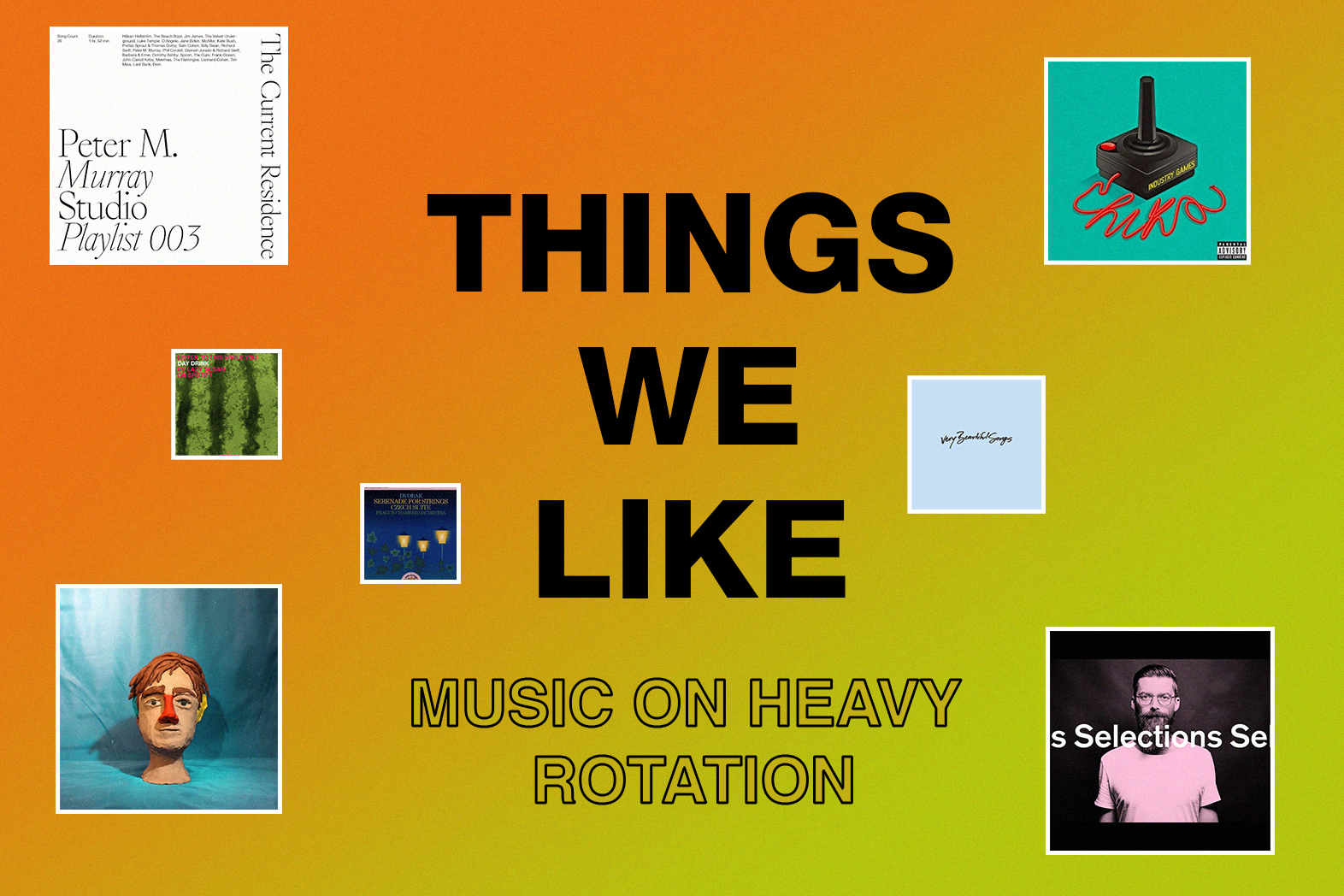 "Things We Like" kali ini merupakan edisi khusus. Salah satu aktivitas yang pasti dilakukan oleh semua orang saat #WFromHome adalah mendengarkan musik, dan tentunya kita memiliki trek, playlist, bahkan album pilihan untuk menemani kegiatan kita sehari-hari. Oleh karena itu, kami mengumpulkan sederet judul musik yang sedang sering dimainkan semasa work from home. Dari playlist milik Vladimir Ivkovic, The Current Residence hingga Alex Delany, berikut adalah beberapa pilihan kami.
HANA DEVARIANTI
Managing Editor
What:
Very Beautiful Songs by Alex Delany
Description:
Whenever I don't have any idea about what songs I should listen to during working from home phase, I somehow end up playing this playlist. It's filled with feel-good and, just like the title said, beautiful songs which are perfect to keep my focus during "working hours" at home. Alex Delany, the person who made this playlist and also Youtube persona/Drink Editor of Bon Appetit mag, will add 5 songs each week after he posts those songs on his Instagram account. Another plus point, as there will always be something new and exciting in this playlist.
FEBRINA ANINDITA
Editorial Staff
What:
Selections: Vladimir Ivkovic
Description:
Spotify playlist dari Crack Magazine. Buat didenger mau tidur enak. Isinya ada Slowdive, Yo La Tengo sampai Coil. Lumayan lah 4 jam lebih panjang playlistnya. Sama, emang gw naksir Vladimir aja sih makanya cari playlist Spotify atau set dia huahahaha.
GHINA HANA SABRINA
Editorial Staff
What:
Listen to This While You: Day Drink.
Description:
A 3 hour long playlist with songs selected by all five members of Lazy Susan. Lumayan kaget pas lagunya udah dikumpulin ternyata nyambung banget. Not only does this playlist is best listened to when day drinking, I've been listening to it while working out, cooking, working, and showering.
EMMA PRIMASTIWI
Editorial Staff
What:
Chika – Industry Games
Description:
Torn between this and lil baby bridgey's Kyoto but from sheer volume i'd have to go with my girl Chika. First came across this lady on Tiny Desk Concert and I really started digging her music cos she's servin a lot of ViBeZzZ. So quick witted and funny as well, love her personality to bits. 
MARDHI LU
Graphic Design
What:
Fuzzybrain – Dayglow
Description:
The days where we feel we could take on the world, the days where we fool around with our crush, the spirit of friendship, and the sad emo days in high school are summed up in one album. Feels like replaying the time back in high school.
SABRINA FARIZKY
Marketing & Partnerships
What:
The Current Residence Playlist 003 — Peter M. Murray
Description:
Belakangan ini lagi sering dengerin playlist dari The Current Residence, yang adalah sebuah creative agency & photo studio yang berbasis di Brooklyn, New York. 
Sejauh ini udah sampe volume 006, cuma yang paling sering gue dengerin adalah si 003 ini. Lagu-lagunya rasanya cocok kalau didenger sambil kerja, karena bisa bantu buat bikin mood stabil di tengah kekisruhan pekerjaan akhir-akhir ini. Visit our website https://freespinspromo.com and get exclusive sign up free spins and no deposit real money bonuses
MAR GALO
Bamboo Twist
What:
Antonin Dvorak, Serenade for Strings in E Major, Op. 22, B.52: II. Tempo di valse
Description:
I've developed quite an exquisite taste during this quarantine. Hence, I've been listening to this particular work of Dvorak. Actually, only the first 45 seconds that really got me. The rest I'm ok. That's my foray into the classical realm.