Ultraviolence Membawa Elemen Kegelapan dalam Debut Album "References"
Menyuguhkan warna baru dalam skena musik Malang.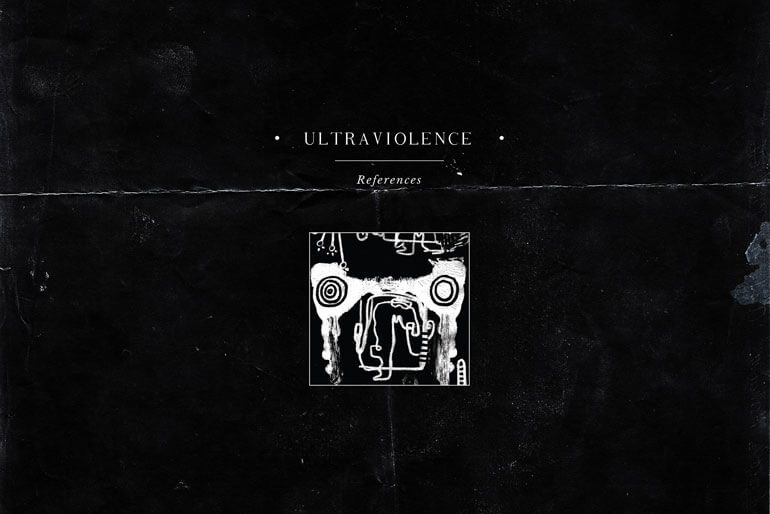 Band post-punk asal Malang, Ultraviolence, baru saja merilis debut albumnya bertajuk "References" setelah merilis single "Pure" pada awal tahun 2018 lalu. Terkait format rilisan fisik, format CD akan dirilis melalui label Heavenpunks sementara kaset lewat Gerpfast Kolektif. Tetap berpegang pada elemen-elemen darkwave hingga new-wave klasik tahun 80-an, album tersebut seakan memberikan penghormatan pada sederet band yang mempengaruhi suara mereka seperti Bauhaus, A Flock of Seagulls, Gang of Four dan banyak lagi.
Kini terdiri dari 3 musisi, lead guitarist Torkis Waladan, singer Maulana Akbar, dan bassist Bayu Silalahi, mereka menyuguhkan 8 trek bernuansa gothic yang konsisten terdengar sepanjang album. Dinyanyikan oleh Maulana Akbar dengan menggunakan gaya nyanyian yang dikenal pada genre tersebut – suara rendah ditambah dengan reverb, membuat mood dari seluruh album terkesan kelam dan penuh dengan rasa tegang.
Selaku single pertama sekaligus penutup album, trek "Pure" dengan beat drum statis, permainan bass tight dan suara synthesizer yang mengambang membuatnya terdengar sebagai trek minimal nan agresif jika dibandingkan dengan lainnya. Sementara itu, trek "No" memiliki elemen gitar lebih dominan dan melodik, dengan lirik "no fun, no force, no future" layaknya protes atas kejadian-kejadian buruk dalam kehidupan mereka.
Walau secara lirik kurang dapat terdengar secara jelas, Ultraviolence nampaknya lebih mementingkan atmosfer dan gabungan elemen-elemen darkwave yang dapat memberikan nuansa muram bagi para pendengar. Kendati didominasi oleh kegelapan, "References" menyuguhkan warna baru dalam skena musik Malang yang akhir-akhir ini terus melahirkan musisi-musisi bertalenta.