Video Animasi 3D Gabber Modus Operandi Karya Rimbawan Gerilya Terjual dalam Bentuk NFT
Video yang berhasil terjual seharga $654.36 USD tersebut masuk pada program penggalangan dana.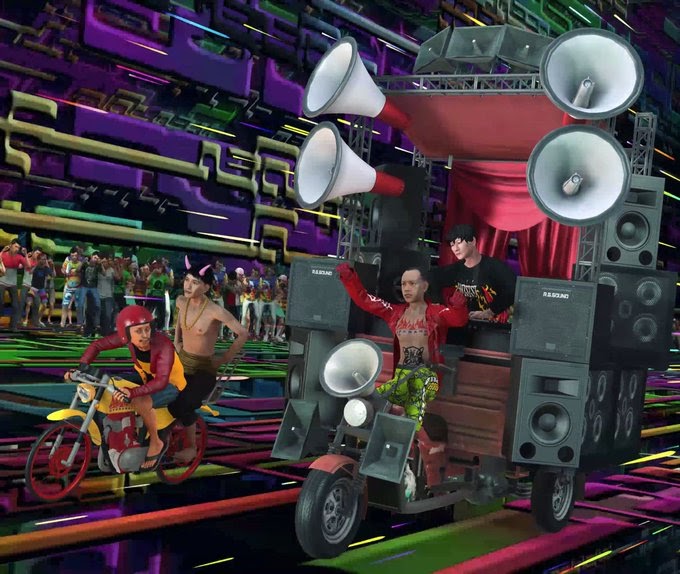 Teks: Daniet Dhaulagiri
Foto: Rimbawan Gerilya
NFT dan blockchain serta nominal yang bisa dihasilkan berkatnya menjadi salah satu faktor yang membuat hal tersebut sangat mencuri perhatian, kini beberapa ilustrator, seniman, atau mereka yang bekerja di bidang kreatif mulai melirik hal tersebut dan mulai mencetak NFT untuk karyanya dan melelangnya.
Kali ini Rimbawan Gerilya selaku seniman visual yang merepresentasikan duo hardcore techno Gabber Modus Operandi (GMO) untuk penggalangan dana. Mendaftarkan NFT untuk video animasi 3D untuk salah satu treknya. Asal-usul video tersebut bermula ketika GMO gagal tampil live di tahun 2020, hingga akhirnya mereka membawakan pesta pada khalayaknya secara virtual.
🌎💥i am honored to be able to get Gabber Modus Operandi x @RIMBAWANGERILYA first video NFT on @withFND.
–
this marks as the first Foundation piece in my collection as well. thank you!✨
–https://t.co/lcUn90qqCe

— izzy🌎💥 (@vngnc) March 28, 2021
Video animasi tersebut dilelang melalui Foundation—platform ekonomi kreatif yang berfokus pada NFT. "GMO Utility Trike" menjadi judul video animasi yang dilelang oleh Rimbawan Gerilya, cuplikan beberapa detik video dari MV "MBELEDOSSS!" telah laku seharga 0.37 ETH, jika dikonversikan menjadi $654.36 USD atau kurang lebih sekitar Rp9.446.000.
Kalian bisa mengeceknya di web Foundation untuk informasi lebih lanjut. Tonton video animasi 3D GMO "MBLEDOSSS!" hasil kolaborasi bersama Rimbawan Gerilya dan Siko Setyan pada CTM Festival 2021 di bawah ini: