Off-White™ Menyambut Bulan Ramadan dengan Merilis Kapsul "HOME"
Kapsul tersebut berisikan enam produk esensial untuk menunjang bulan Ramadan; satu set teko dengan isi empat cangkir, nampan saji, selimut rajut, bantal, dan sandal dalam ruangan.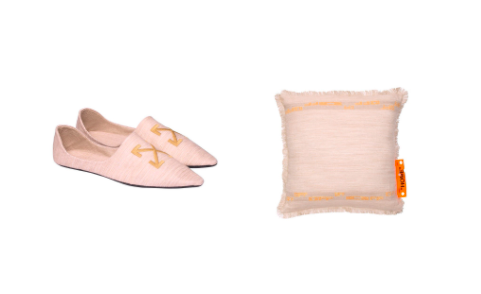 Teks: Daniet Dhaulagiri
Foto: Off-White™
Ramadan merupakan bulan yang cukup ditunggu-tunggu oleh umat muslim di seluruh dunia, momentum tersebut biasanya digunakan untuk ajang berkumpul dengan keluarga atau teman-teman, rumah menjadi salah satu tempat yang cukup esensial selama berlangsungnya bulan tersebut. Dalam rangka merayakan Ramadan, Off-White™ merilis kapsul bernama "HOME", terdiri dari peralatan rumah yang identik dengan "Bulan Suci".
Kapsul "HOME" dirancang oleh Off-White™ agar menunjang kenyamanan para penggunanya ketika berada di rumah; koleksi tersebut meliputi satu set teko berisikan empat cangkir, nampan saji—yang akan sangat berguna ketika menghidangkan menu sahur dan berbuka puasa. Selain itu ada sandal dalam ruangan, selimut rajut, dan bantal berukuran kecil atau besar.
Koleksi kapsul "HOME" dirancang dengan balutan warna kelabu tua yang dipadukan dengan warna emas metalik. Dalam membuat enam produk tersebut, Off-White™ mengusung tema "taking the familiar and making them new". Ciri khas merek tersebut pada kapsul "HOME" yakni kata "OFF" yang terdapat pada setiap produk.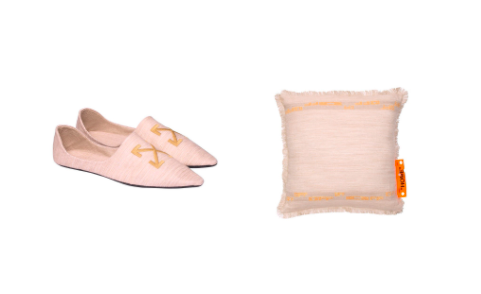 Kapsul "HOME" berisikan koleksi yang jarang kita dapatkan dari Off-White™, di mana produk nampak alami dan seperti buatan tangan. Kapsul "HOME" kini sudah bisa kalian beli untuk menemani bulan Ramadan melalui laman web Off-White™ dengan harga mulai dari $246 USD hingga $593 USD.