Things We Like: Dari Minggu Kedua Februari
Dari serial dan film Netflix hingga penampilan St. Vincent dengan Dua Lipa di Grammy 2019
Di minggu kedua Februari, "Things We Like" kali ini kami mengumpulkan hal-hal yang sedang disukai oleh tim Whiteboard Journal berikut alasannya. Dari serial dan film Netflix hingga penampilan St. Vincent dengan Dua Lipa di Grammy 2019, berikut adalah "Things We Like" dari minggu kedua Februari.
M. HILMI
Managing Editor
What:
Key & Peele
Description:
Pas nonton "Get Out" dulu, kaget saat tahu film ini dibuat oleh Jordan Peele yang lebih identik dengan imaji sosok yang geblek dan ngocol di acara "Key and Peele", setidaknya di kepala saya. Walau sejujurnya, saat itu saya cuma nonton sekilas-sekilas saja episode acaranya.
Belakangan jadi lumayan serius nonton acara ini di Youtube. Dan dari sini baru sadar sebenarnya sudah ada benih-benih gagasan yang kemudian termanifestasikan di "Get Out". Mulai dari tentang isu ras, juga pendekatan horror yang muncul beberapa kali di episode acara ini. Semua jadi masuk akal sekarang. Jadi makin penasaran untuk nonton film terbaru Peele, "Us" yang tampaknya akan menambahkan kadar absurditas dalam dosis tinggi pada ranah horor.
Dan jangan lupa, bulan April ini kita juga akan bisa melihat karya Jordan Peele sebagai eksekutif produser di series legendaris, "The Twilight Zone"!!!!!
FEBRINA ANINDITA
Editorial Staff
What:
POSE
Description:
Another week, another series on Netflix. "Russian Doll" selesai, langsung cari seri lain dan gue klik "Pose" di Netflix karena ada Evan Peters di posternya. Turned out to be a show of realness! So good! Kostum keren, plotting karakternya juga gampang diingat. Walau tiap episode terhitung panjang durasinya seperti "Black Mirror", tapi nggak berat sama sekali dan masih ada daya tarik untuk buat penonton – gue – untuk simak cerita sampai selesai.
Mungkin juga, gue selalu sabar nonton karena mau lihat Evan Peters hahaha.

AMELIA VINDY
Editorial Staff
What:
Duet Maut St Vincent dan Dua Lipa
Description:
GUE YAKIN KITA PASTI SEPAKAT. COBA TONTON DULU BUAT YANG BELUM. PENAMPILAN MEREKA BERDUA BENAR-BENAR SPEKTAKULER, SANGAT MENCURI PERHATIAN DAN SO F HOOOOOOOOOT *insert a lot of fire emojis here*. SIAPA SIH YANG MENGIDEKAN DUET MEREKA? ST VINCENT DAN DUA LIPA???? MISSEDUCTION DAN ONE KISS??????? GILA JENIUS BANGET. I WUD DEF GO GAY FOR BOTH OF THEM! #sorrynotsorry
GHINA HANA SABRINA
Editorial Staff
What:
Broad City Season 5 Episode 1 – "Stories"
Description:
I feel like the writers of the show based this episode on the "if it isn't on Instagram, it didn't happen" saying because this episode is viewed almost exclusively through Abbi's (then Ilana's) Instagram Story. Season 5 opens with Abbi's 30th birthday, and of course Ilana has planned a trip to walk across Manhattan. But, what makes it great is the fact that Broad City used to be my go-to series to watch but then I forgot about it but then I watched it again and then I fell in love again.
CLARISSA AMABEL
Art Director
What:
The Guernsey Literary and Potato Peel Pie Society
Description:
This is a small Netflix movie that made me very happy last Sunday. It's very bookish and very English. I liked the movie very much. I proceeded to read the book it was based on. The book was similarly bookish and English. I liked the book very much as well. There is not much to say about this heartwarming story, except that it was the perfect combination of little things that delights my little heart.
DILA F. HASAN
Graphic Designer
What:
Promag
Description:
As you may know penyakit maag gue lumayan akut, kadang sangking akutnya sampe ga bisa napas(HIXXX NO KID)…kemarin-kemarin ini gue bandel nan kangen es kopi:(:( walaupun minum es kopinya setelah makan, tetep aja magh gue timbul kembali. Untung banget ada promag ini, gue sampe makan 2 tablet (sebelum makan dan setelah), asli kalo ga ada mungkin gue udah raib cuii 🙁
Pesan moralnya: jangan bandel kayak gue kalau punya magh, kopi comes and goes tapi nyawa lo cuman satu 🙁 Stay healthy guys!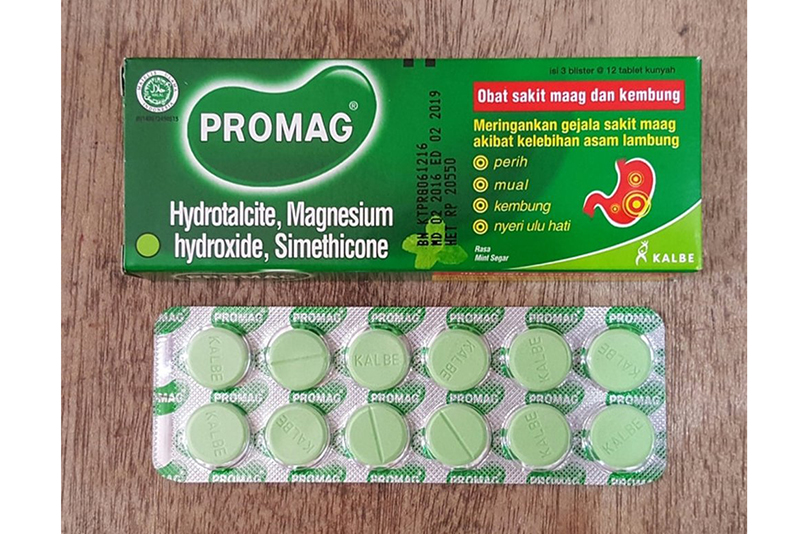 ALMER RASHAD
Graphic Designer
What:
Bruh with awful records
Description:
Komedian Zack Fox mungkin salah satu komedian favorit gue, dengan joke–joke yang dank dan guest star dari dunia hip hop seperti Thundercat, Rico Nasty dan Kenny Beats di segmen radionya Redbull Radio. Jujur joke-nya agak receh dan agak sedikit bodoh, tapi ga pernah bikin gue ga ketawa. Semua itu terjadi gara-gara Zack Fox. Terutama di episode yang bareng Thundercat di mana dia ngebahas kolaborasi-kolaborasi yang ga mungkin seperti Beethoven bertemu dengan 21 Savage. Yang ada di YouTube itu versi video-nya minus lagu-lagunya tapi kalau mau dengerin full harus dari websitenya Redbull Radio.
SABRINA FARIZKY
Marketing & Sales
What:
Polar
Description:
Film arahan Jonas Åkerlund ini merupakan adaptasi dari komik karya Victor Santos dengan judul yang sama, mengenai seorang hit man yang akan segera pensiun, tapi malah dikejar-kejar assassin utusan bos-nya. Alasannya? Supaya perusahaan tidak perlu bayar dana pensiun.
Sejujurnya, secara keseluruhan, saya sangat tidak menikmati film ini, baik dari segi cerita hingga visual. TAPI, "Polar" berhasil memberikan saya hiburan lain, yang adalah berkat tuhan untuk kita semua berbentuk lelaki dari Skandinavia bernama Mads Mikkelsen. Holymotherofgod. *PSA: This is why it's important for us to see things from a different perspective.

Oleh karena itu, daripada saya share trailer-nya, lebih baik saya share video promosi yang lebih jelas menunjukkan USP dari film ini.
MAR GALO
Bamboo Twist
What:
Lexie Liu –  Hat Trick
Description:
Seductive, sensual, sexy. All the S words are in this video. The beat is trippy, the video is mesmerizing, and Lexie is otherworldly. Switching seamlessly between English and Mandarin lyrics, this song is hen hao! Wo love!