Travis Scott Rilis Video Klip Penuh Referensi Biblical di "Stop Trying To Be God"
Video klip pertama dari album "ASTROWORLD".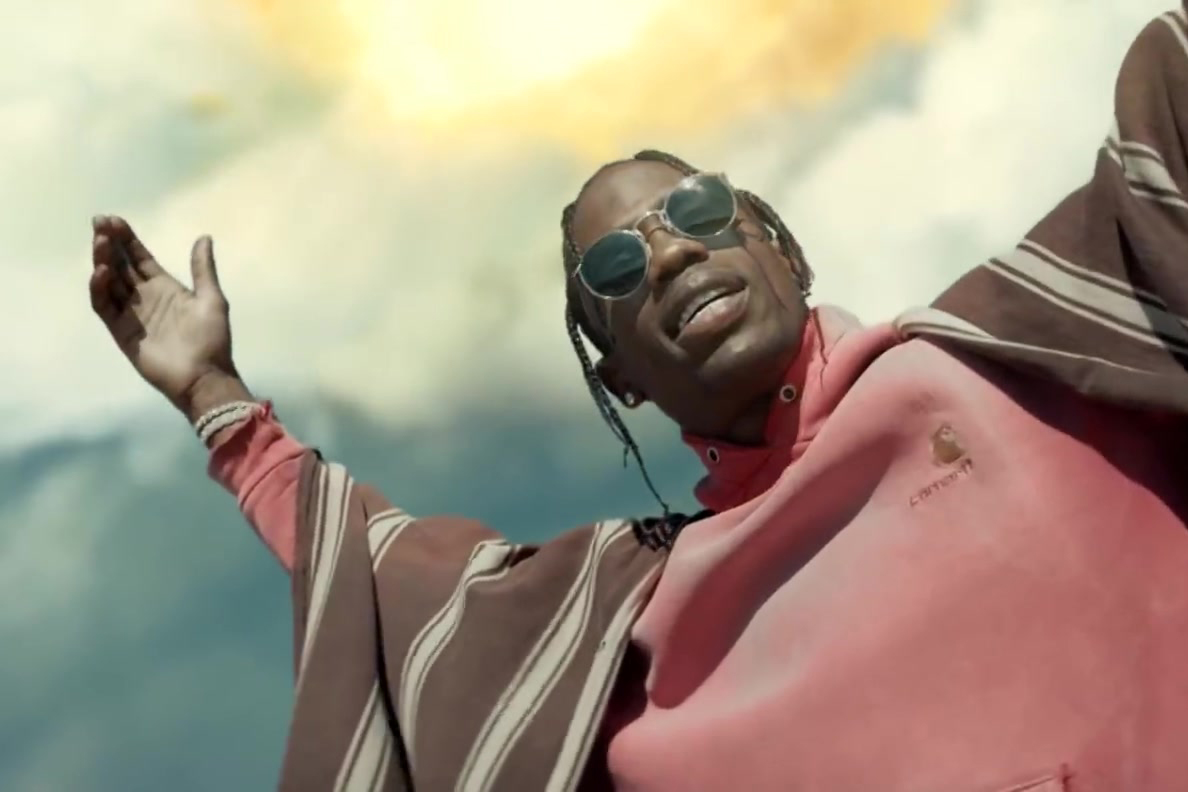 Foto: Youtube
Seiring dengan perilisan album terbarunya bertajuk "ASTROWORLD" yang meraih respon positif dari para penikmat musik maupun kritikus ternama, Travis Scott juga baru saja merilis sebuah video klip untuk single "Stop Trying To Be God". Walau bukan single pertama, video klip tersebut merupakan video klip pertama yang datang dari album barunya. Travis pun turut mengundang beberapa musisi ternama seperti Kid Cudi, Stevie Wonder, James Blake dan Philip Bailey sebagai feature pada lagu ini.
Digarap oleh Dave Meyers, sutradara di balik video klip "Humble" oleh Kendrick Lamar dan "Lose Control" oleh Missy Elliott, klip berdurasi 4 menit 36 detik tersebut penuh dengan referensi keagamaan yang sesuai dengan inspirasi teologis yang tertanam pada lagu. Secara garis besar, "Stop Trying To Be God" merupakan sebuah seruan oleh Travis yang mengingatkan para pendengar untuk tetap setia pada asal usulnya dan tidak beranjak ke kecenderungan god complex.
Klip tersebut dimulai dengan Travis yang berperan sebagai seorang penggembala domba yang kemudian terbakar dan muncul kembali di pelukan Kylie Jenner yang menggambarkan Virgin Mary. Travis juga memiliki peran lain yang karakteristiknya terinspirasi dari tokoh-tokoh biblical seperti Moses dan John the Baptist. Selain itu, video tersebut juga dilengkapi dengan cameo oleh Stevie Wonder dan James Blake.
Lewat video klip "Stop Trying To Be God", Travis ingin menyampaikan pesannya secara gamblang dengan simbolisme-simbolisme yang tertanam pada visual yang ada. Tapi tampaknya hal tersebut juga tidak dapat diterima oleh semua kalangan karena referensi biblical-nya yang sangat dominan. Namun, walaupun tidak semua sependapat dengan maksudnya, setidaknya video klip tersebut dapat memulai dialog di antara para penonton.