Concerning Art and Design with Henricus Linggawidjaja
Whiteboard Journal (W) talks to Artnivora's Henricus Linggawidjaja (I)
by Ken Jenie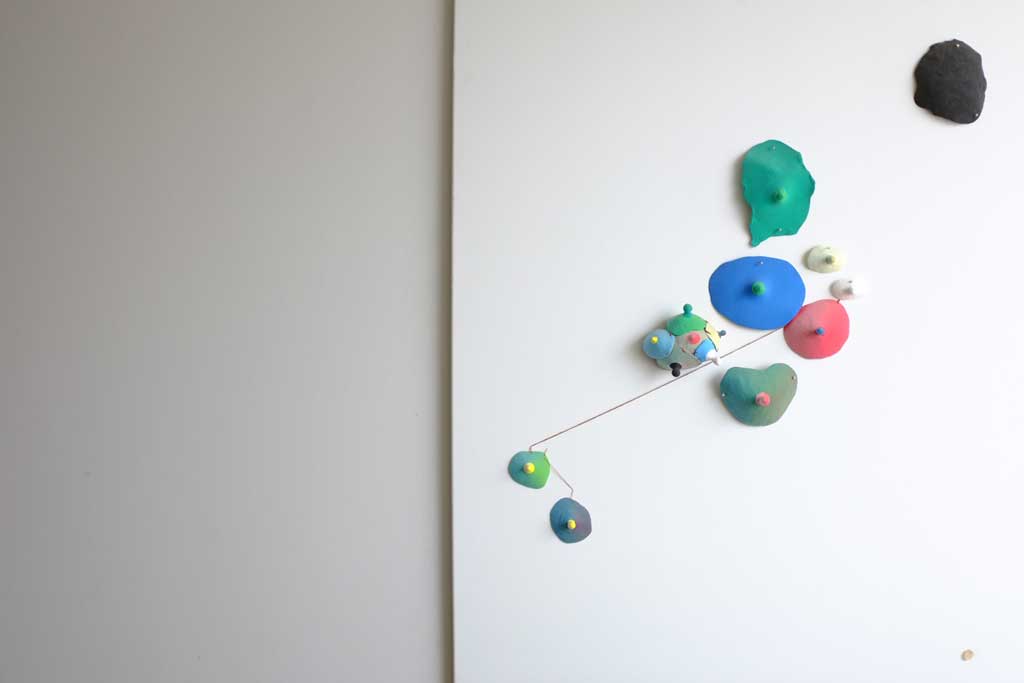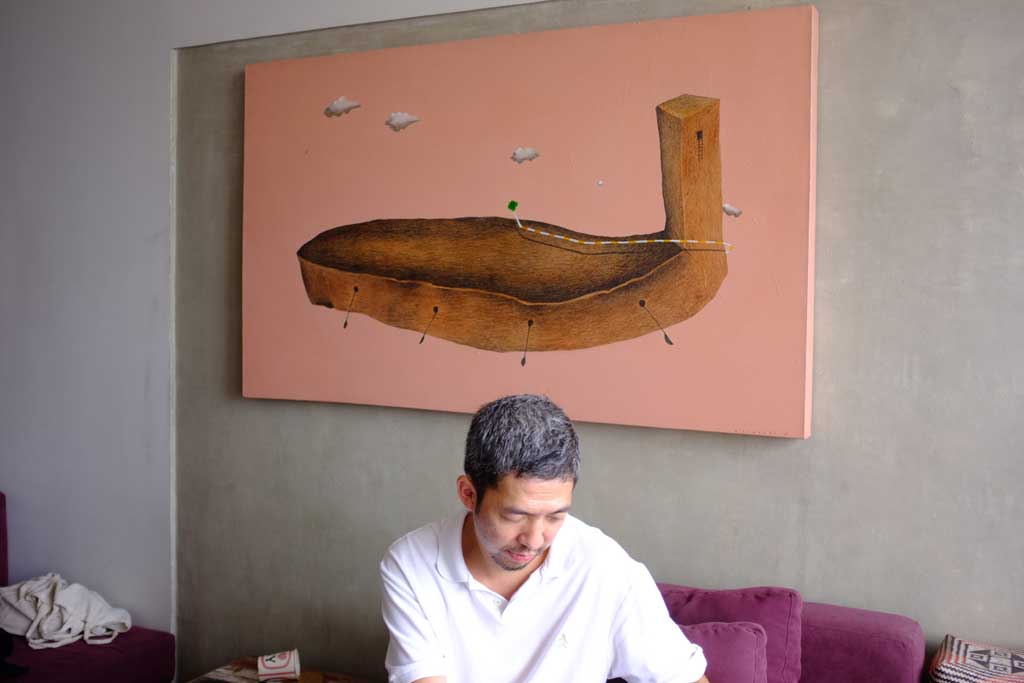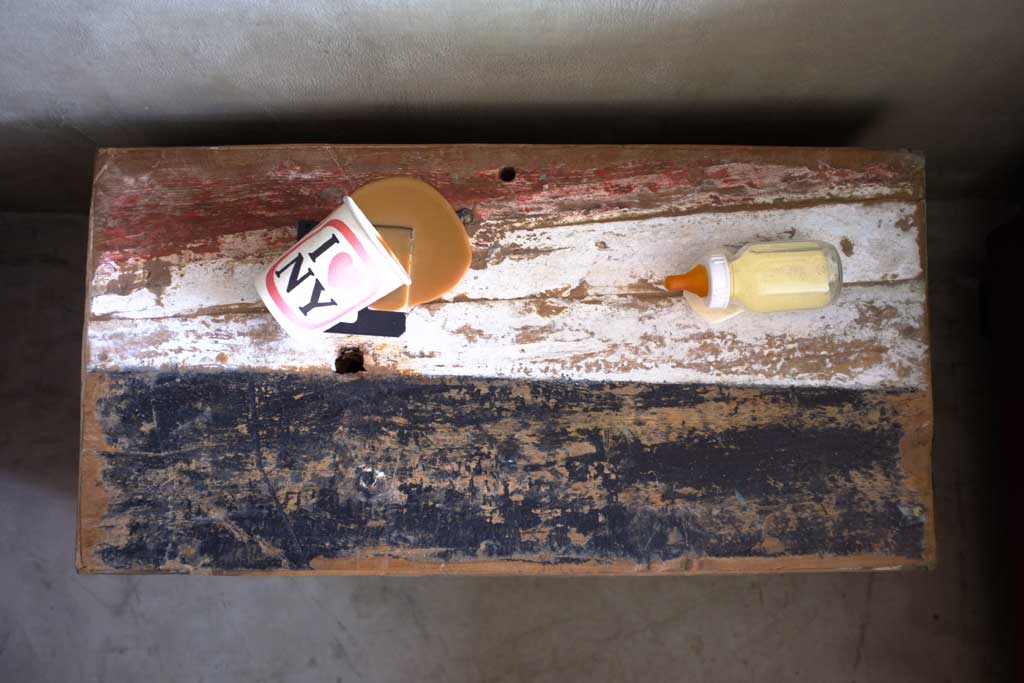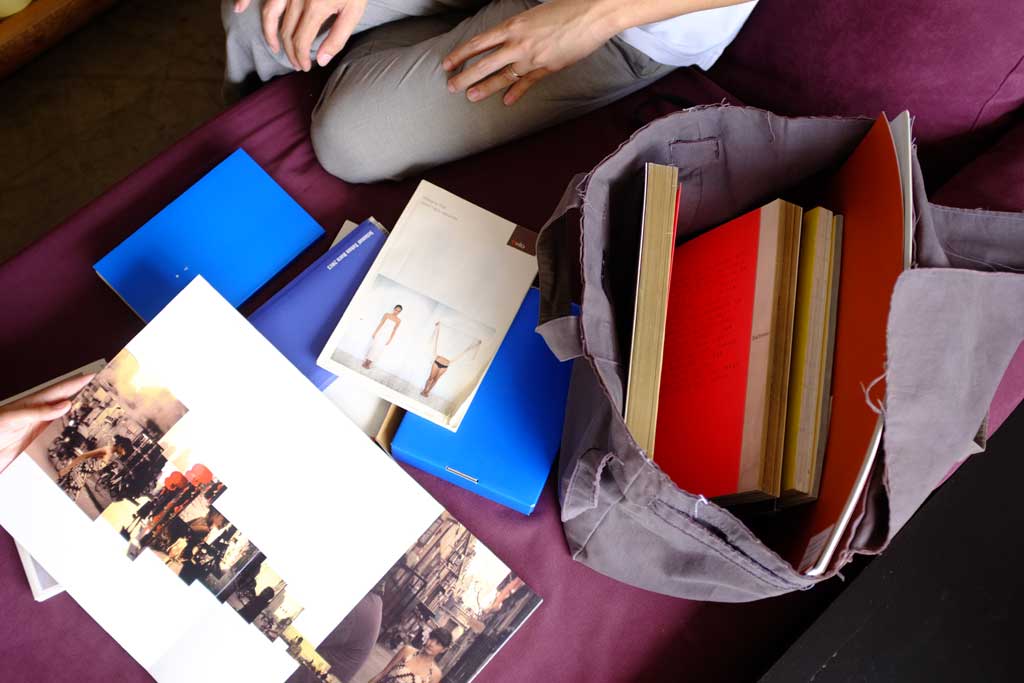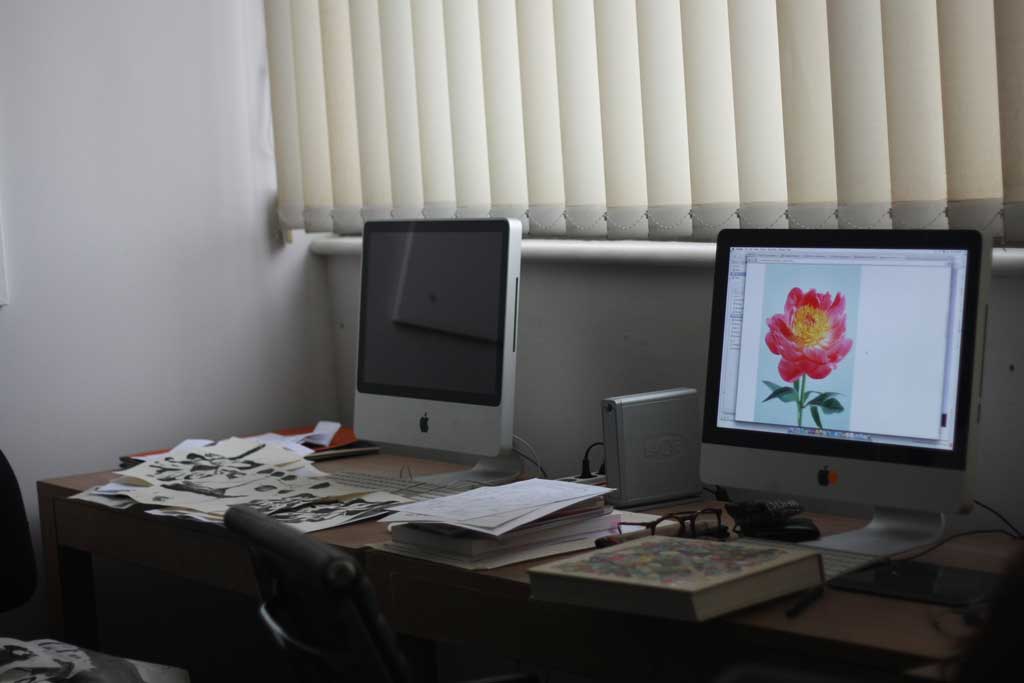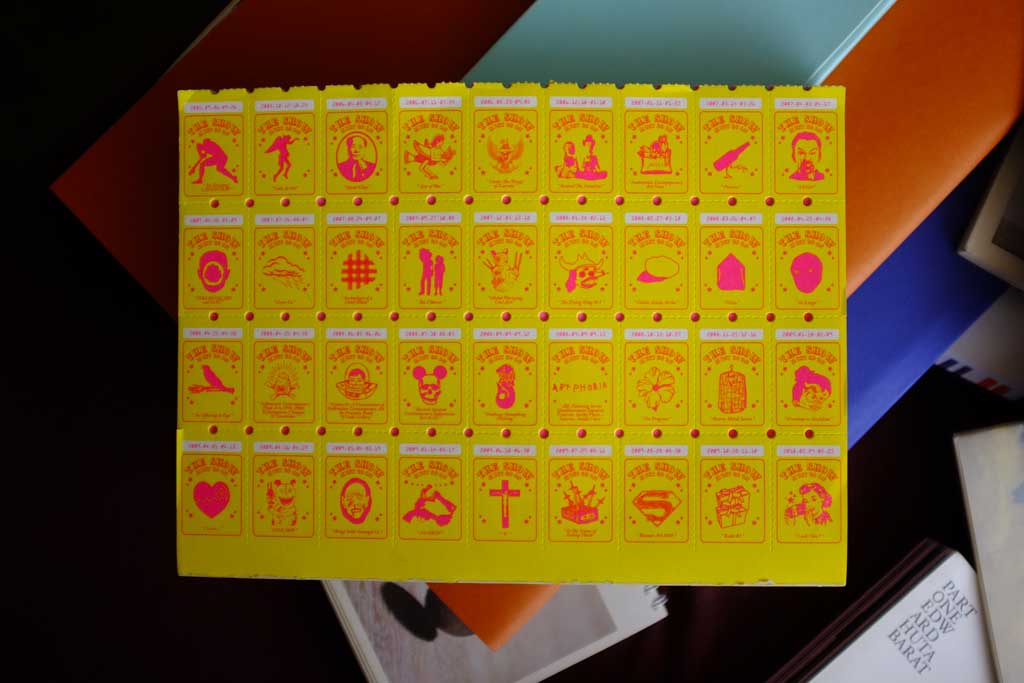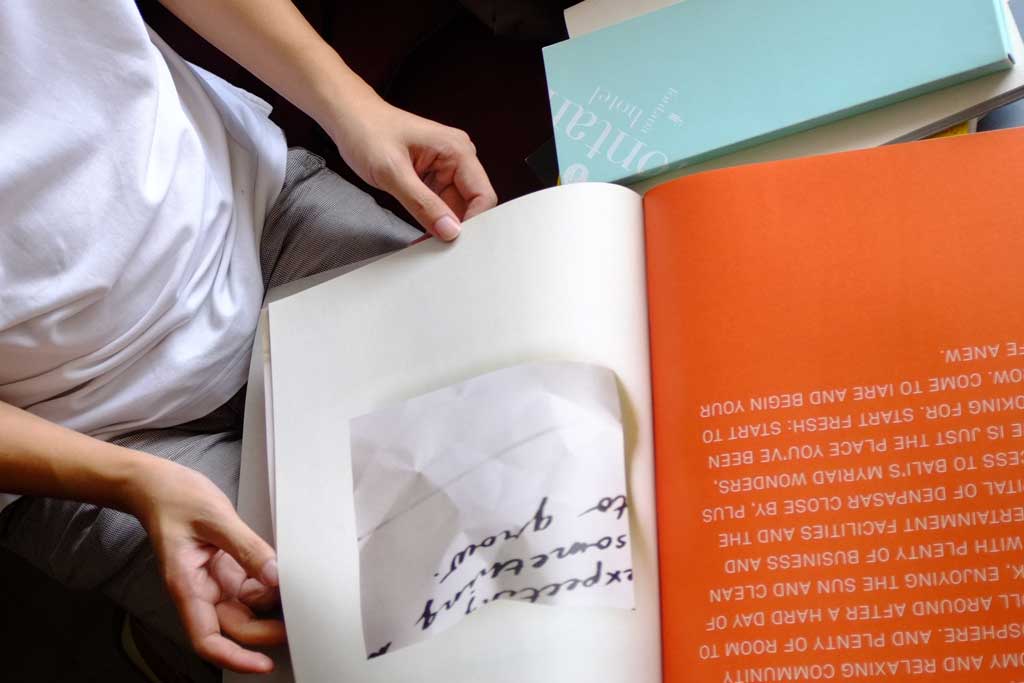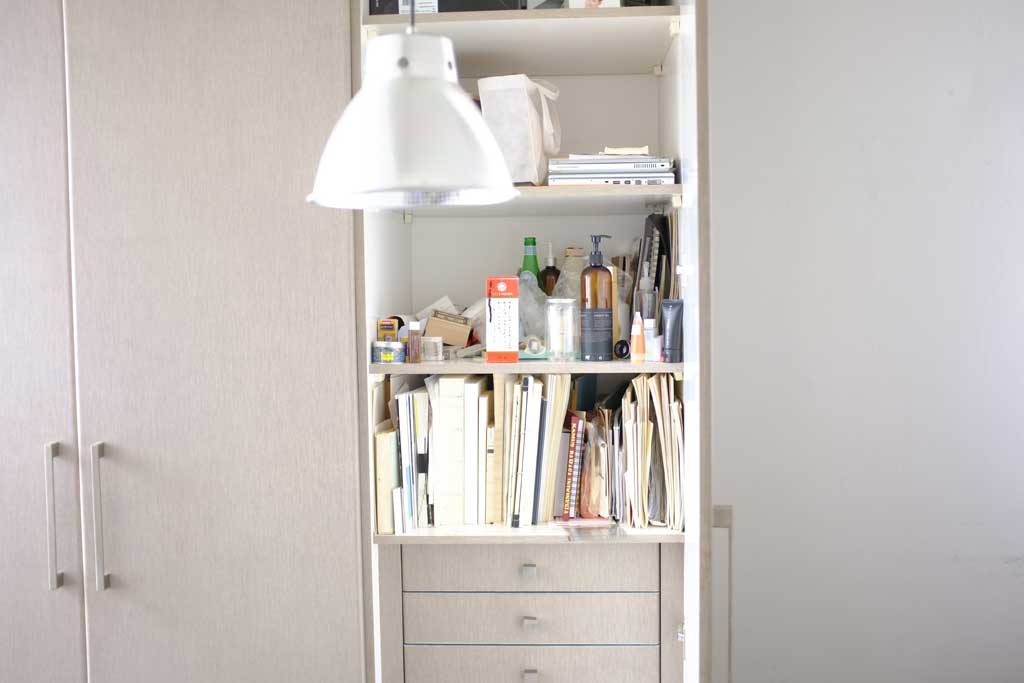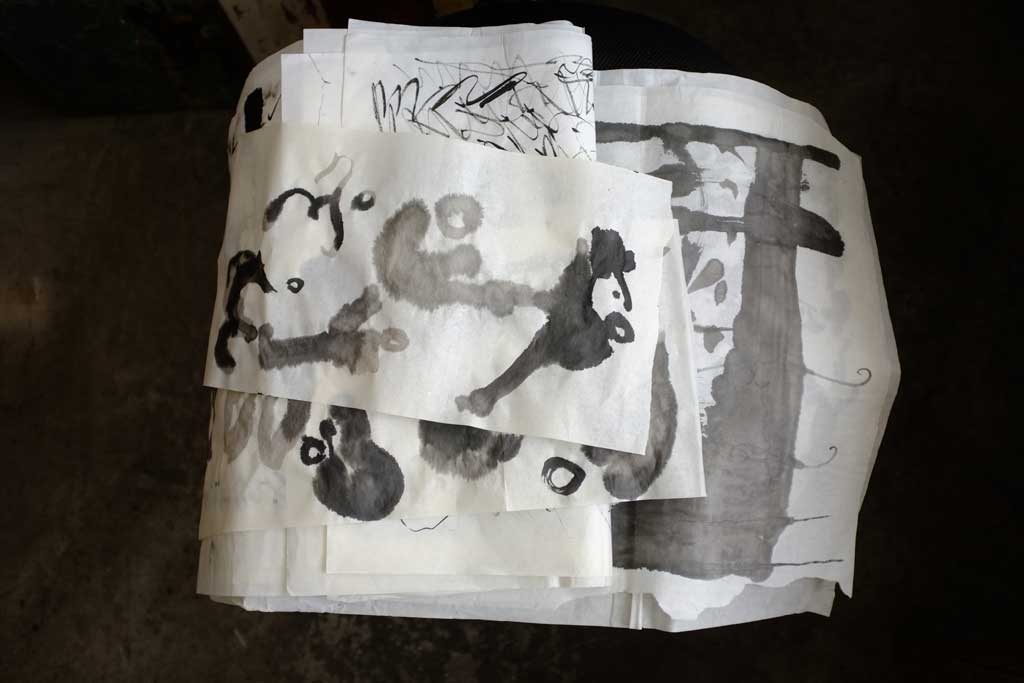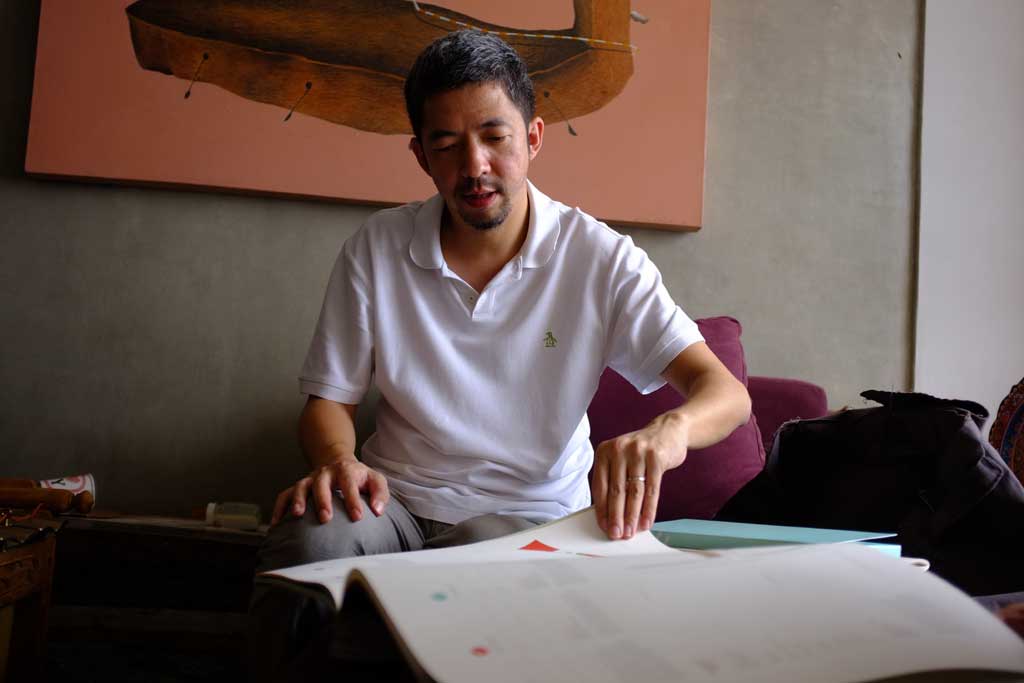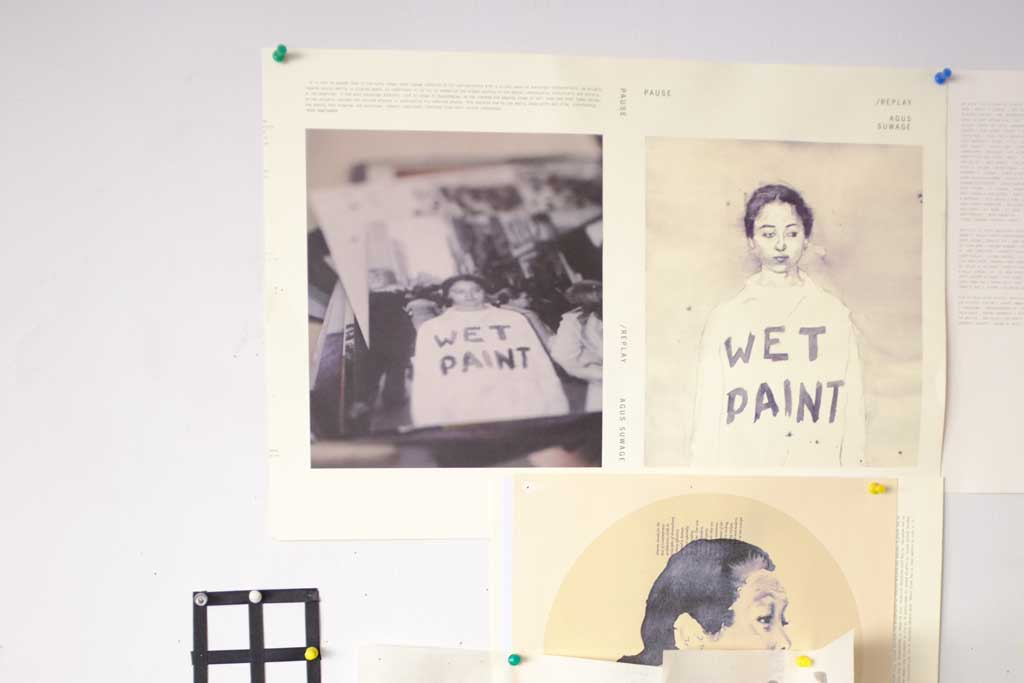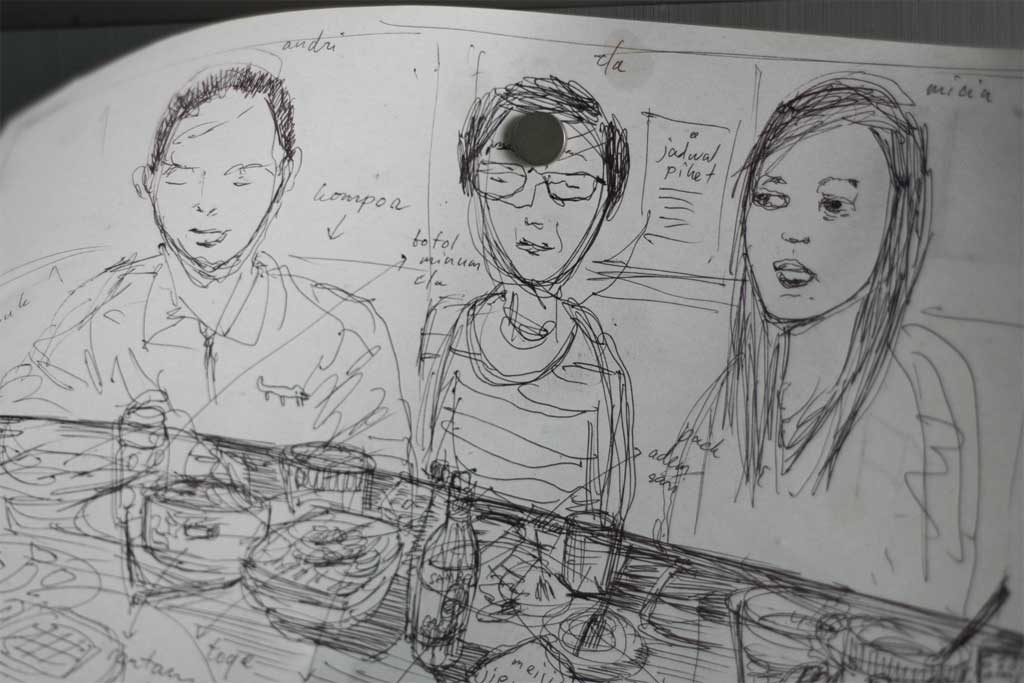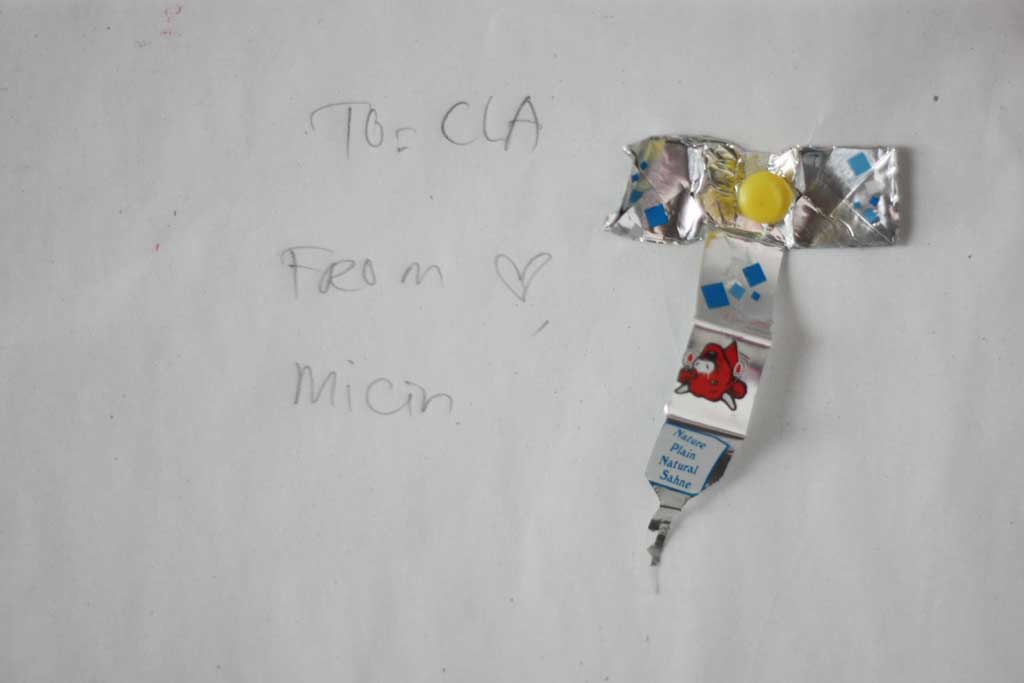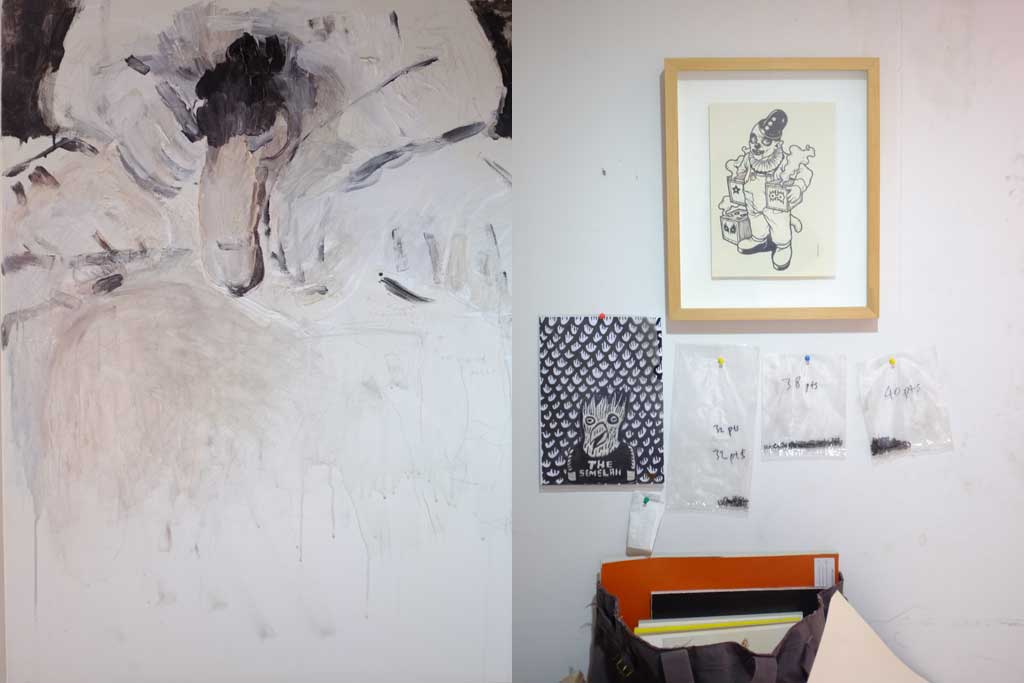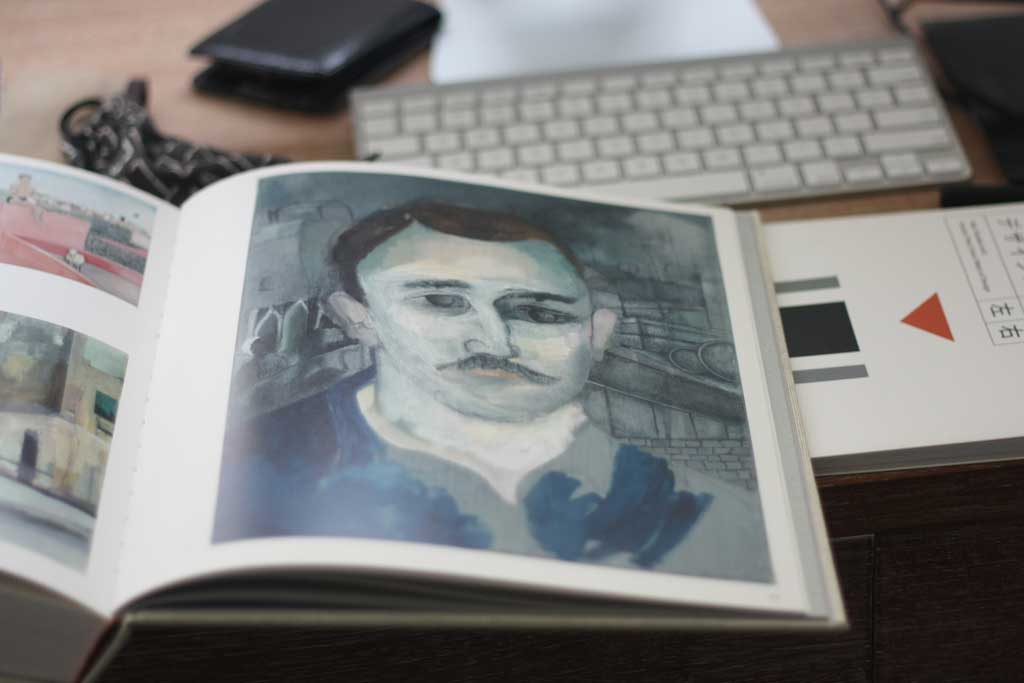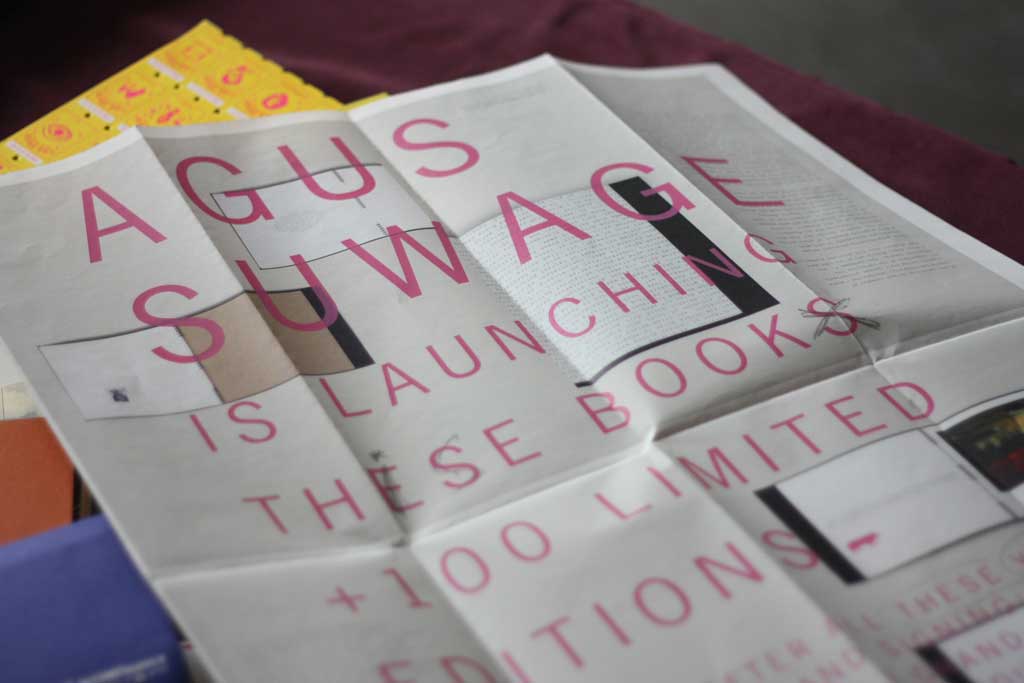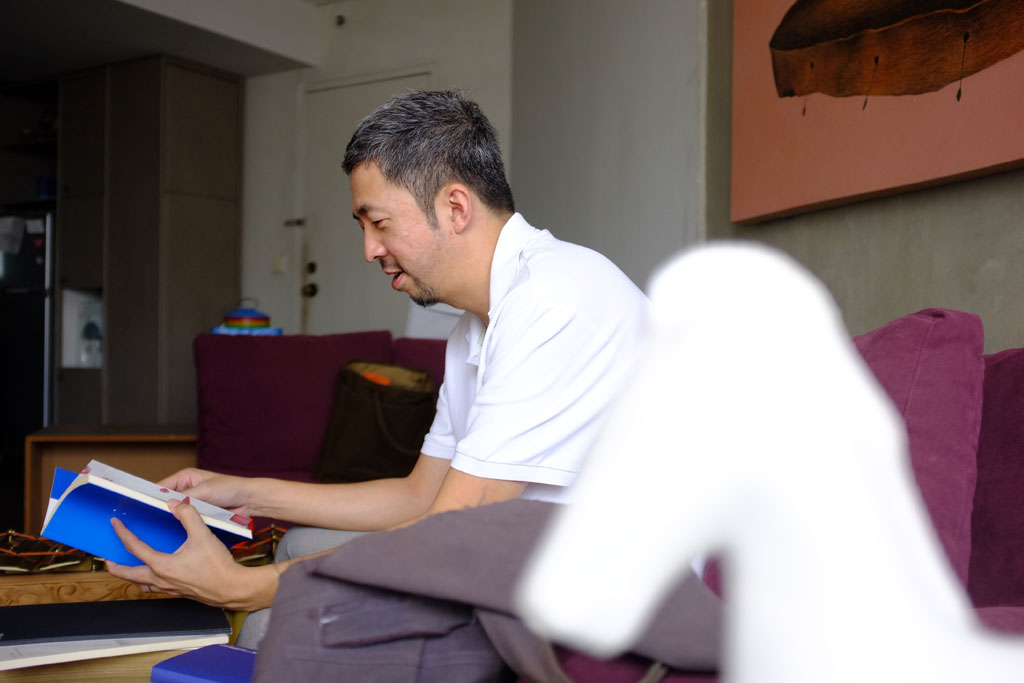 W
Can you tell us how Artnivora started?
I
Artnivora as a name has been around for quite a while, since 2003. In 2004 I decided to create an art gallery with that name – at that time there weren't any small contemporary art galleries in Kemang. It wasn't very successful; there weren't a lot of people interested in contemporary art, so we finally closed our doors in 2006.
Around the time Artnivora was a gallery I worked various freelance and side job.
W
As a designer?
I
Yes, as a designer. I didn't have a network yet and still worked in an agency until Davy Linggar asked me to help him with his work. He asked me to do this photography project for Edward Hutabarat, and said that he doesn't want to do the job if I wasn't on board – Davy is very bold like that. So we did the work, and afterwards Davy said something like "I'll help you get clients, you should resign from your job" – so I resigned (laughs).
That's how I first built a network, starting with Edward Hutabarat's book project – that was the first really 'great' project… for the longest time I didn't believe that people were allowed to be creative – I was afraid. I have worked in a corporate environment, I previously worked for HyperTV in New York and then at Enterprise IG where I focused on branding. Being in that environment, I was accustomed to and really believed that design had to be corporate.
I enjoyed contemporary arts but it didn't sell, I wanted to make strange and unusual things but I couldn't. The creative industry [in Indonesia] didn't really boom until 2006. The creative industry, the arts, design began booming in 2006.
W
You took Design in ITB then mastered in Fine Arts in Darby, England. How did you develop an interest in fine arts?
I
When I was in ITB, I really didn't enjoy design… the design kids didn't want to hang out with me (laughs). I hung out with fine arts students, that was how I met people such as Davy Linggar. The Fine Arts kids are just more fun. Back then the Design kids gave an air of snobbery, perhaps it was because getting accepted into the graphic design program was difficult.
I did learn quite a lot from graphic design. The mechanics of graphic design is pretty simple – if you want to get an A there is a set of requirements you have to complete. If you deviate slightly you will get a B because the faculty isn't ready to see something nonstandard. You'll get a C if you contradict the purpose and goal – I had this understanding as to what sort of grade I will get and how to get it (laughs).
So I was exposed to fine arts and that's how I started becoming interested in it. What was difficult for me was that on one hand, I didn't like design, and on the other hand, I was too afraid to pursuit fine arts. As an artist you have to commit to your work, go crazy, you cannot be half ass.
Also, at that time there weren't success stories in the arts, only the older artists who were in their 50s and 60s like Mr. Sunaryo could make a living off it. Nowadays it is possible, but not back then.
Realizing that I cannot be an artist, I decided that I will pursuit the arts as an appreciator – by running a gallery or perhaps make enough money that I can collect artwork, and that was by doing graphic design.
W
You did your Master of Fine Arts in Darby then returned to Indonesia and started Artnivora?
I
Before I went back to Indonesia I moved to New York then Singapore. When I returned to Indonesia I didn't immediately start Artnivora, I did freelance jobs, worked with a local agency, worked with friends. Build my network.
W
Did you have a vision of what you want Artnivora gallery to be like?
I
I wanted to do something with contemporary art, create something different. I started the gallery and for the most part the artists that exhibited were from ITB because that was the extent of my network. – M. Suwandi did an exhibition, Eko Nugroho did an exhibition, back then people didn't really look for these type of artwork, now it seems like there is a demand for it.
W
The gallery was open for two years, right?
I
Yeah, it was open for about two years.
W
So after the gallery was when the graphic design studio Artnivora started?
I
Yeah, by the time the gallery closed I was already working with Davy Linggar. So the gallery closed,…I still really want to continue it – at least in online format, but the website has not been updated (laughs).
W
It says on your website that you are going to reopen it soon?
I
Yeah, that's what it says… it has said that for over 4 years (laughs).
W
Artnivora is a design studio with, due to your interests, fine arts tendencies. How did you build that image? Was it planned or was it natural?
I
It happened quite naturally. We are very blessed to have clients that are open-minded and are easy to work with. Even when it is corporate work it doesn't have to be so 'corporate'. We used to think that design had to be corporate, and though we do have a share of that sort of work, there have been different kinds of clients.
I got a lot of clients from Davy Linggar, we got fashion clients from Edward Hutabarat, then received clients from the art world – thanks to Davy we worked with Agus Suwage in making his book and we have made 4 books with him so far. There was a time where all we did were artist books – Agus Suwage, Handiwirman, and Eko Nugroho.
Lately we have been working with hotels and property – their businesses seems to be booming so we have been receiving a lot of that work. We don't pick and choose the work we want to do, really, we are just blessed to have clients that want to and are willing to try something different.
I understand that we cannot work like that forever, but I don't really have a formula as to what Artnivora's style is. People from the outside looking in can perhaps say "Artnivora specializes in book and paper".
W
Well it does seem Artnivora's strength lies in editorial design and book projects. Is that so?
I
Our strength does lie in both book and website design. Now a lot of people are already incorporating and using the printed medium of book and paper. I really want to do something different but haven't found the exact medium I want to explore [design] in. A medium that still has the character as paper but is also affordable. I don't want to limit our exploration in design, I think it should always grow and be in constant change.
W
Since you studied Fine Arts, do you feel it influenced the way you designed?
I
I'm sure there is some sort of influence. Although I am not so convince that being in school is what influences myself, I think my surroundings and friends is what gave me greater influence.
My surrounding friends in ITB was a big influence for me, I was in a gang called "uliners" a word in Sundanese that means play, and that is what we seemed to be only doing. I was the one in my group that had the car, so we would drive around town in my car just enjoying ourselves. I didn't feel I had a load back then, when other students were focusing their time on a final project for 6 months, I would already be done in less than 6 months time, so when my friends were pulling an all-nighter, I would be the one who would be out at night calling friends to hang out.
There is always this dualism in my approach, if I enjoyed something a lot, I don't think I would be the kind who would push to pursue myself to be of the same standard.
I am more adaptable in my approach; I see the trends and surroundings and try to apply in my work. With this, I make sure my influence keep on growing. I don't think there is a fix formula to this, but I apply things from what I see at the time.
W
How do you approach your work when you receive a project to do?
I
In the end it depends on the client requests. We have clients from North Jakarta to South Jakarta who come to us with striking differences in their taste. We recently have a client from North Jakarta who requested us to make a design similar to the taste of those from South Jakarta, but when we presented it they weren't so keen on the designs so we had to give a design that accommodate his taste.
We have a different range of clients including Hotel Mulia who wanted bold and sparkly design, and we also have clients who are want a simple and modern approach in design. There are also clients as Tanah Teduh who really has an understanding in art.
One of our clients, owner of WOM, has a big interest in arts but wanted us to make a campaign where the context of WOM was to be delivered to low-end customers. In this case, I would incorporate the taste of the client but ensure it can be acceptable for the low-end customers.
When it comes to projects, we can't judge everything based on creativity. Sampoerna came to us as a client and only requested us to fix their system of application. The task involved had limited creativity involved, but you understand that not many people are capable of doing this kind of job.
I don't think design is used only as a means to beautify something; there is also a functional aspect to it.
Sometimes we are given a brief that is so predictable what the outcome would be for us, and the challenge for us to create alternatives that is outside what is requested as a means to keep us motivated.
Something that is predictable is easy. But when given the liberty by the client, I find, is most difficult to explore.
W
What would you say is an ideal project?
I
Ideal project? Hm..I'm not so sure! (laughs) maybe if you asked me years ago before I built Artnivora how I envisioned Artnivora to be, I'd probably say what what Artnivora has become right now. I am quite content with what I have and achieved now.
I haven't a clue where to go from here. We started from nothing to now becoming something. The question now is, after being in this stage, what is the next step? It can be anything massive to something unusual. Currently we are trying to put it together.
Maybe we will open a new division.
W
Do you have your own personal project?
I
I don't have time now. I used to spend a lot of my free time painting, but I would do that in between tight deadlines. Now, I think in my personal time I just spend time with my kid.
W
It is known that you are not only a designer, but also an avid painter. What is the theme or character of your paintings?
I
I don't know if I have a particular character in my painting; maybe other people can define that for me. If I could I would prefer to be an artist like Leonardo Da Vinci. There is no classification on the way he is, you can say he is a scientist, an artist, and even a businessman.
I prefer not to have a category of my style. I used to question what my style of painting is and maybe, if I did continue to pursue it I could probably be accomplished as an artist, but I was never satisfied with the final result, so I don't think I could've have ever completed it. . So instead, I decided to only collect and appreciate other people's work (laughs).
W
How long does it take for you to finish one painting?
I
When I paint, I don't paint with an idea of I want to make, that's why it never gets completed. I would always be adding new strokes of color whenever I feel like it.
Here you see a picture of my wife. when I first started the business, she helped me by becoming a account executive when I only had one designer to work with me. By the dining table there is a painting I did of a penis and a vagina. Sometimes I only paint to shock people. I actually had a guest come over and think it was a horse (laughs).
W
Your personal paintings seem to exude more color whereas the designs work you do for Artnivora seems to be subtler and more toned down. Do you make a separation of style you explore for both personal work and Artnivora?
I
The paintings I do may appear colorful, where in my design you probably won't see as much colors as this. So there is a conflict in that. I can see color or monotone colors to be equally of value. White on white can also come out really nice. So I absorb so many different things.
For instance, I recently saw Kenya Hara [presentation] when he visited Jakarta. He boasted the idea of simplicity and emptiness in design, and those design values and interest is what defines him. I don't think I approach design in the same manner and maybe I haven't reached his level yet.
But Kenya Hara is one thing, but if you ever attended Karim Rashid's seminar, you'll see how much of the opposite they both are. And both are equally great designers. I grew to like fashion when I first saw Alexander McQuinn work, I saw on how he was able to turn something so ridiculous into an incredible work of art.
Every era has its own hero, when I was in ITB, my hero for typography was David Carson and Neville Brody. When I was in England there was Oliviero Toscani, known for designing campaigns for United Colors of Benetton. In US, there was David LaChapelle. So I really can't define my own interest.
W
Can you see yourself letting go of design as an occupation and focus on fine arts?
I
I think can. I am not the kind that will always look at the past. What passed has passed and I'd probably focus my time on that on the kind of future I want to create. Hopefully I don't have to come to point where I have to sell Artnivora. But I am able to see things rationally and emotionally.
Because for me, art either makes sense or it doesn't. I see sometimes see art and think that I can make something better than that (laughs) but then there are works of art that I see as incredible that make me want to be in the world.
W
Is there an artist that really influences you?
I
There are many that I like but are not necessarily people who influences me, there are Cy Twombly, Handiwirman, Agus Suwage, and Davy Linggar.
W
How do you see the future of design in Indonesia?
I
I think there is good prospect. As Indonesians, we are capable people but the only thing we lack is getting exposure. People see Indonesia and think, "it's the next happening city". And that's a good thing. We saw Shanghai during its heyday when there was a boom in both their economy and art scene. Then there was a boom in India's art scene. Indonesia also experienced its massive boom in both design and art in 2006 but now I think there seem to be a decline in the design and art industry.
I often see designers and artists in Indonesia look for things that are inspiring for them and do this only to improve their own personal work. But as I said there isn't enough exposure to it. The fact is there aren't enough galleries here yet. The market has not matured yet. Which I think is a good thing. When a market has not matured, there is great passion and energy from people who want to pursue their goals and create higher standards.
Hopefully this will influence the new people in the industry to have the same drive and passion.