Places to Go: Rawon Bar
Tambahan untuk pIlihan delivery selagi #WFromHome, kedai rawon cepat saji dengan resep turun temurun.
Words by Emma Primastiwi
Foto: Rawon Bar & Moses Sihombing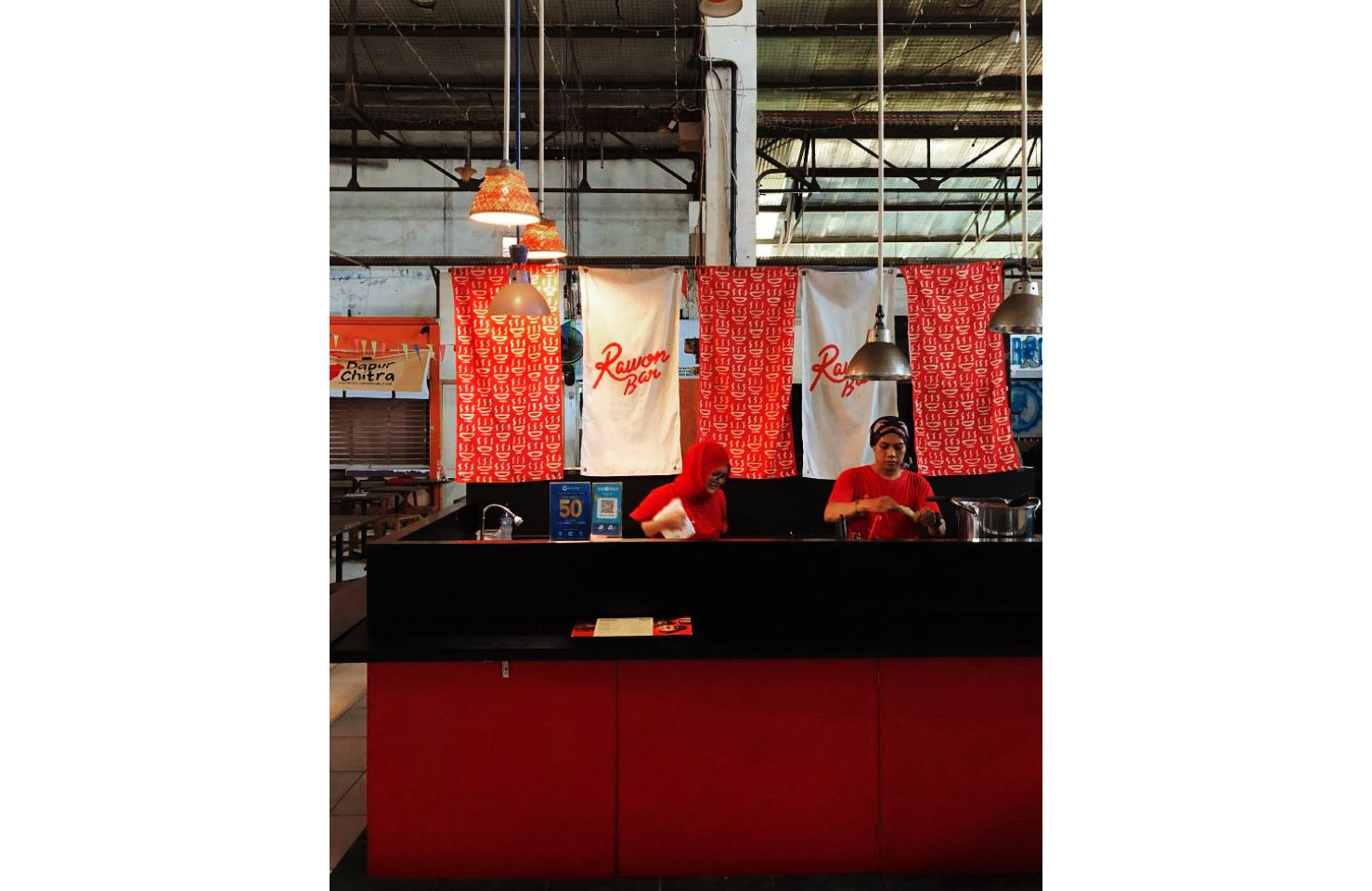 The Place 
Seiring berjalannya masa social distancing, kita telah diberikan kesempatan lebih untuk melakukan aktivitas-aktivitas yang jarang kita lakukan di rumah. Namun, dengan kesibukan sehari-hari selagi #WFromHome, terkadang saat berada di rumah pun kita tidak memiliki waktu untuk menyiapkan makan bagi diri sendiri dan keluarga. Oleh karena itu, terdapat satu rekomendasi dari kami untuk kalian yang ingin menyantap makanan rumahan yang lezat dan cepat. Menawarkan berbagai macam hidangan rawon, Rawon Bar siap menyajikan semangkuk rawon hangat yang cepat saji dari resep turun temurun favorit keluarga. Dengan beberapa cabang yang terletak di Senopati, Pasar Santa dan Tanjung Duren, Rawon Bar pun cukup gampang dijangkau.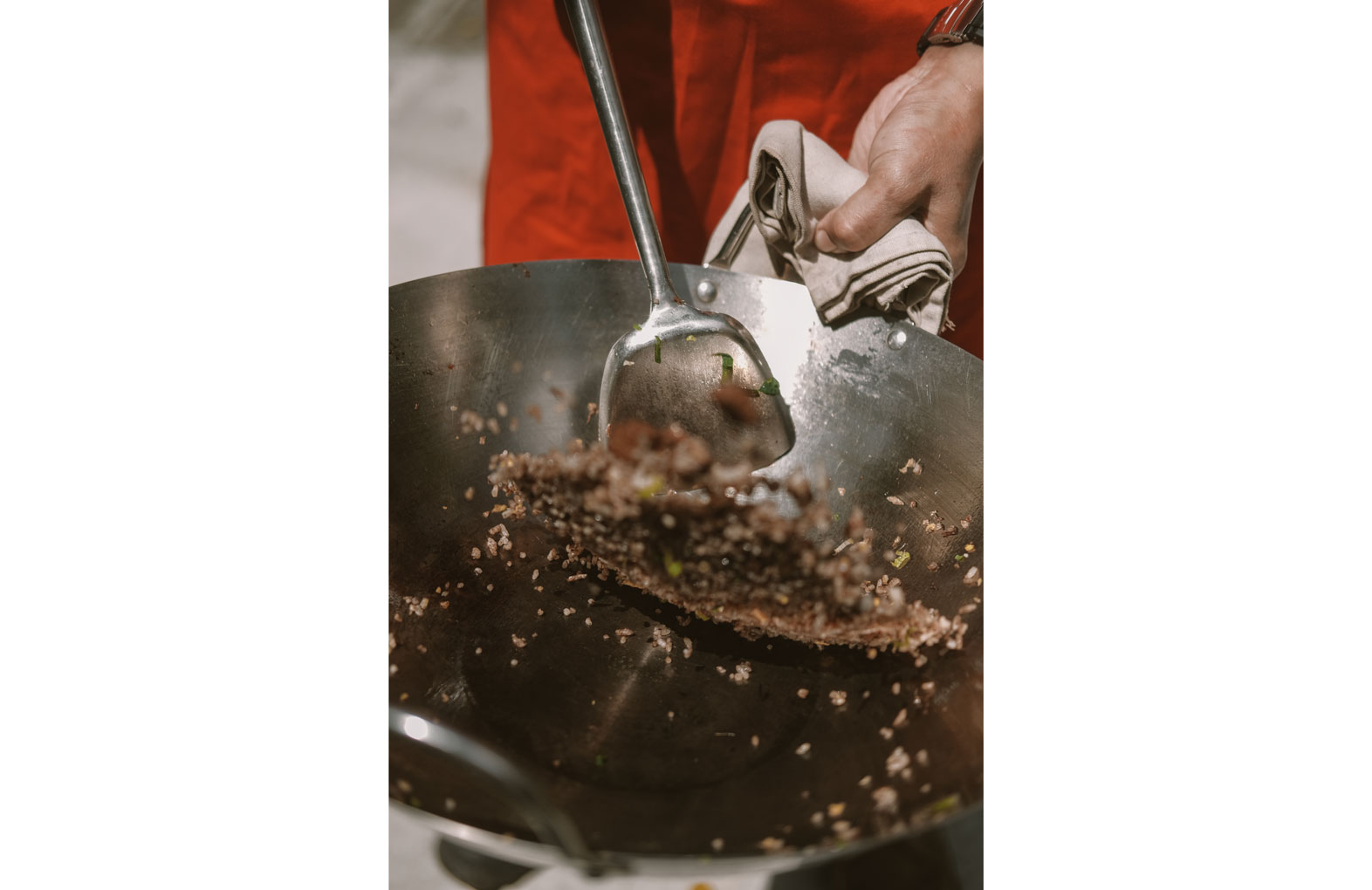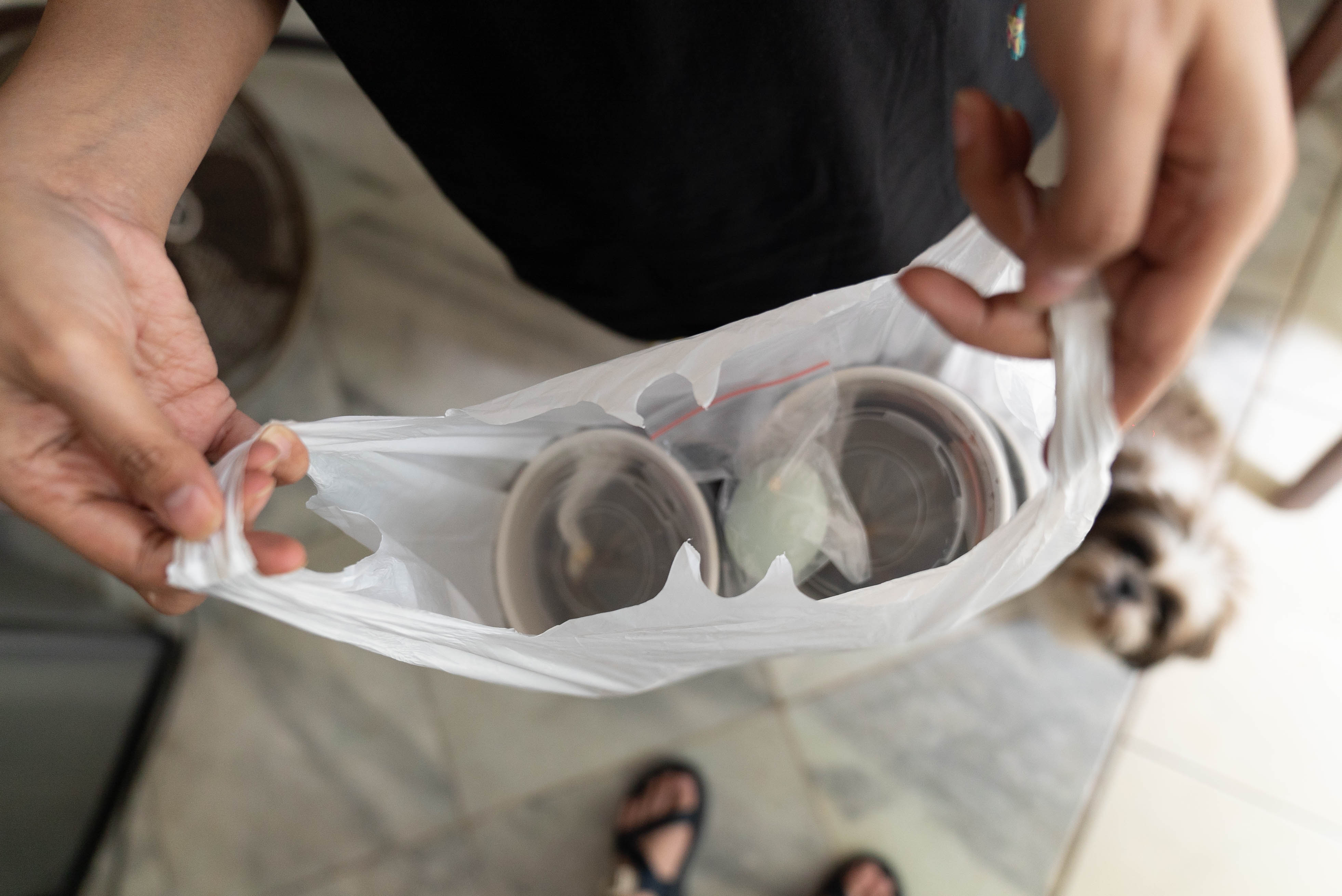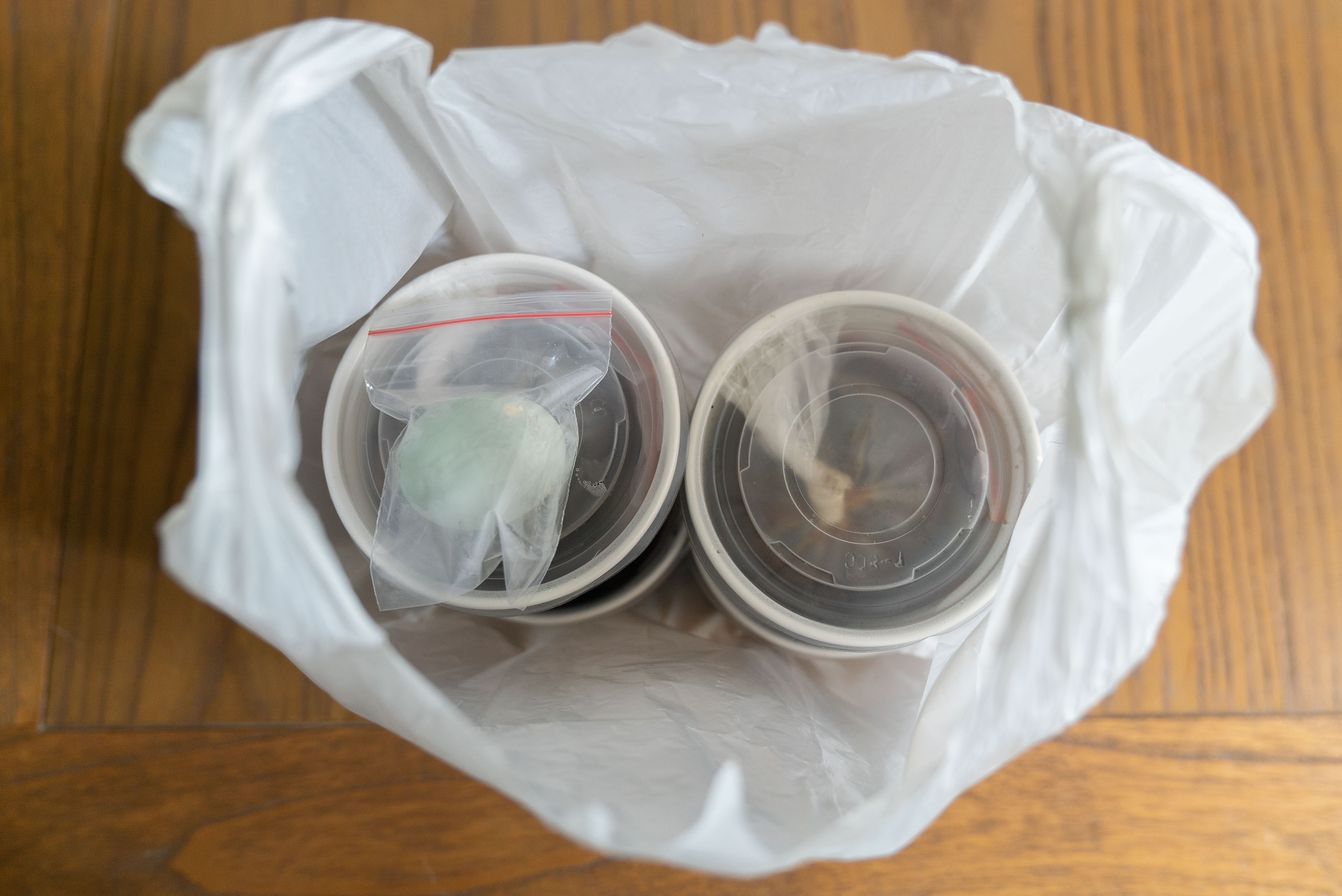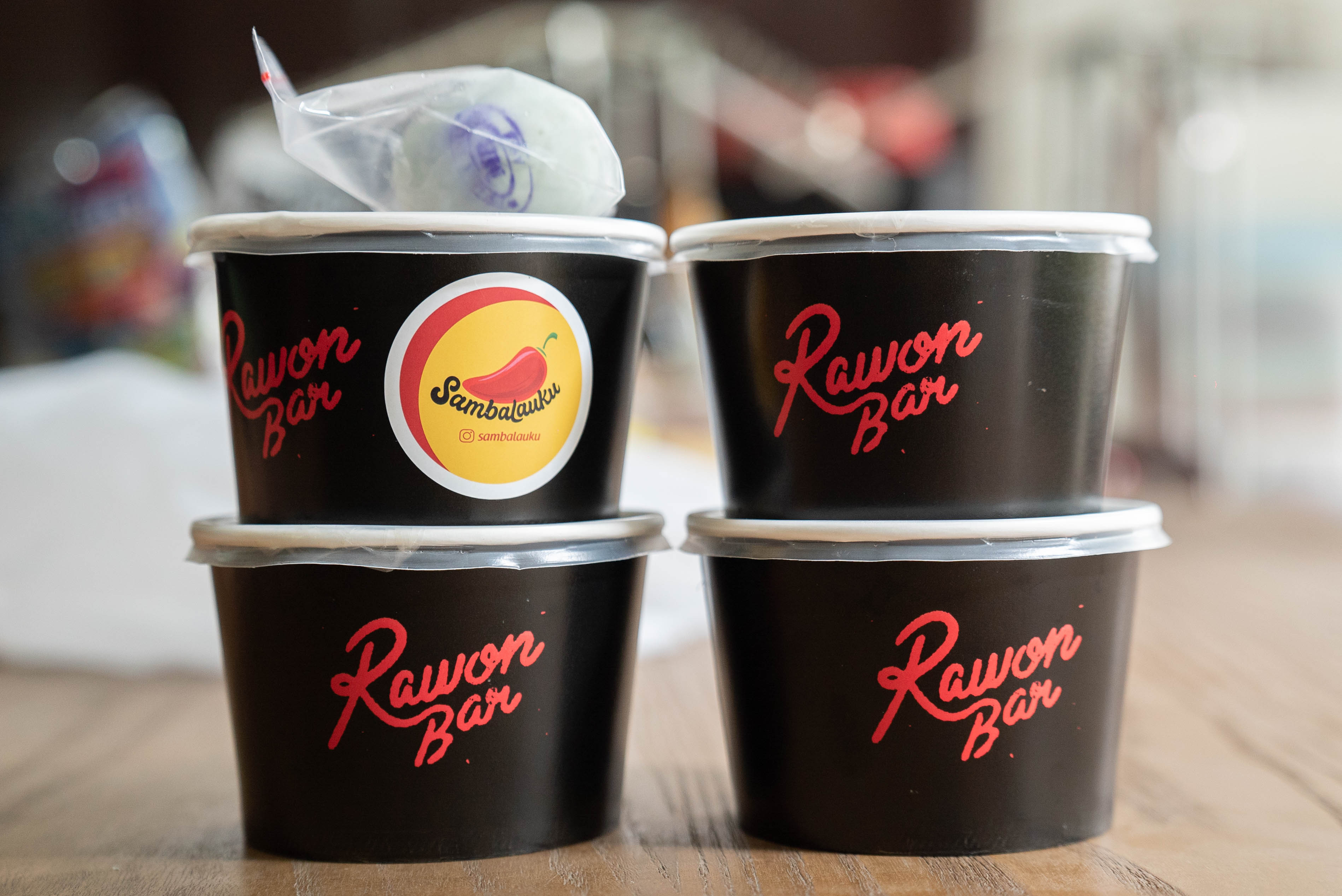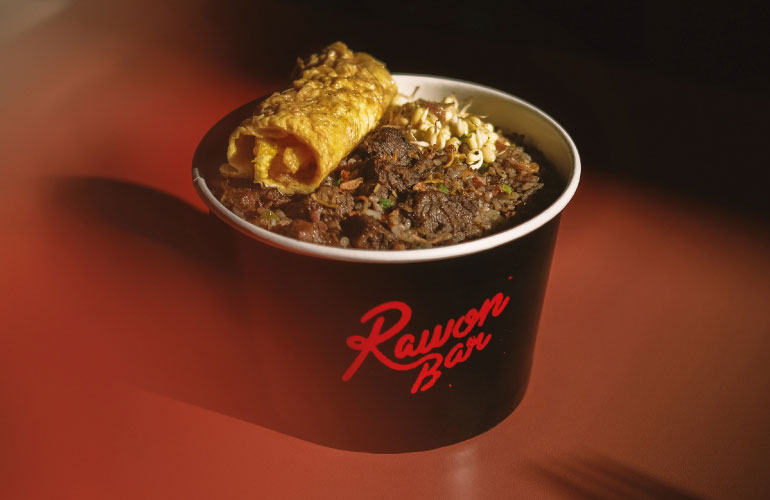 The Ambience 
Melihat bahwa terdapat celah di street food market Indonesia, pemilik Rawon Bar ingin menyediakan hidangan cepat saji dengan rasa dan kualitas yang tinggi. Dengan harga Rp. 57.000, pelanggan Rawon Bar dapat menikmati sajian rawon daging brisket, lengkap dengan nasi dan telur asin. Hidangan yang sangat sederhana, namun dapat membahagiakan begitu banyak orang. Tidak hanya selama masa social distancing, Rawon Bar memang dari awal dirancang untuk mengutamakan pelanggan delivery online. Sehingga menjamin waktu delivery yang cepat tanpa harus mengorbankan kualitas hidangan. Nanti, jika sudah bisa berkunjung ke Rawon Bar, kalian akan disambut dengan stall yang simple namun siap untuk menjamu pelanggan dengan beberapa set meja dan kursi yang nyaman.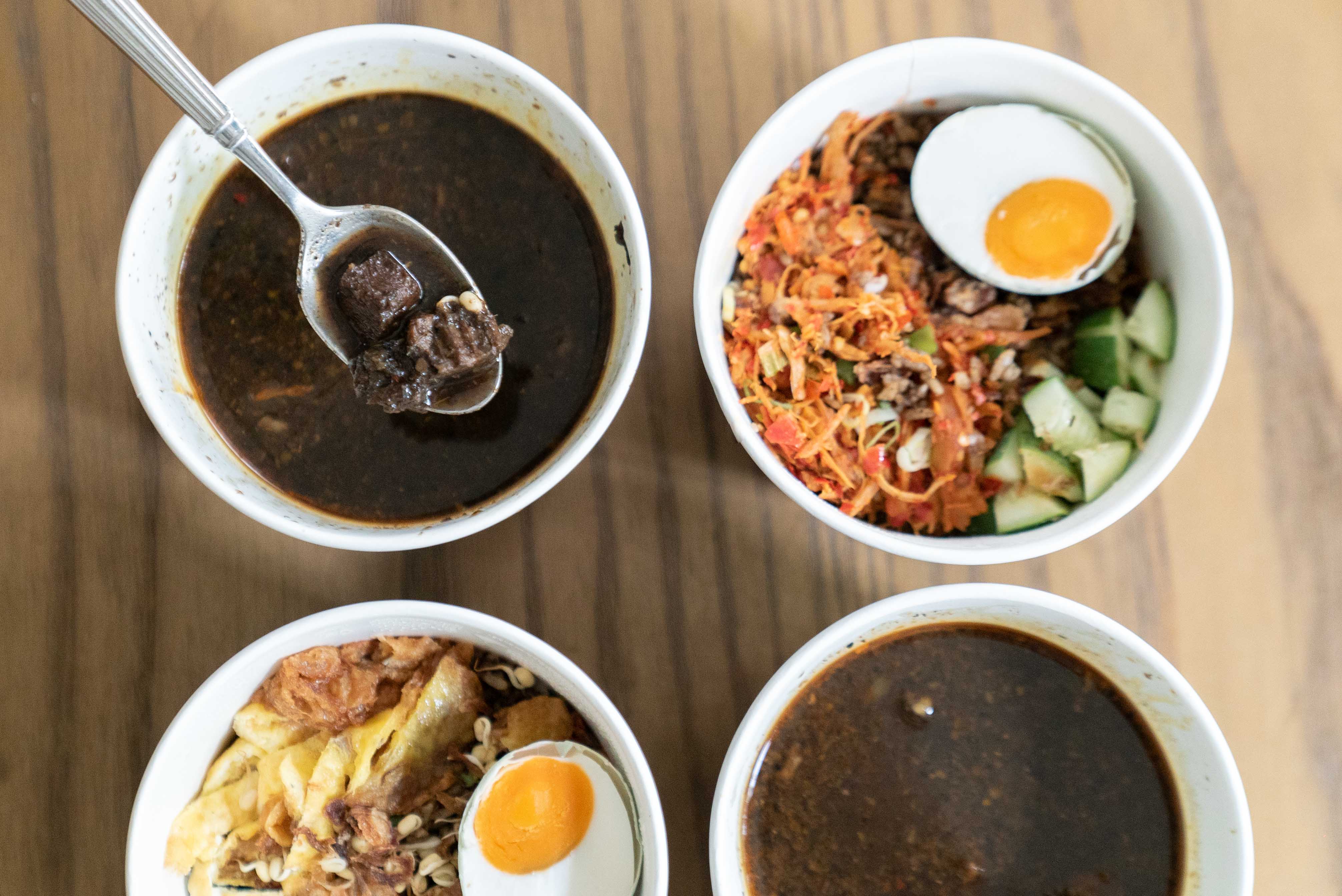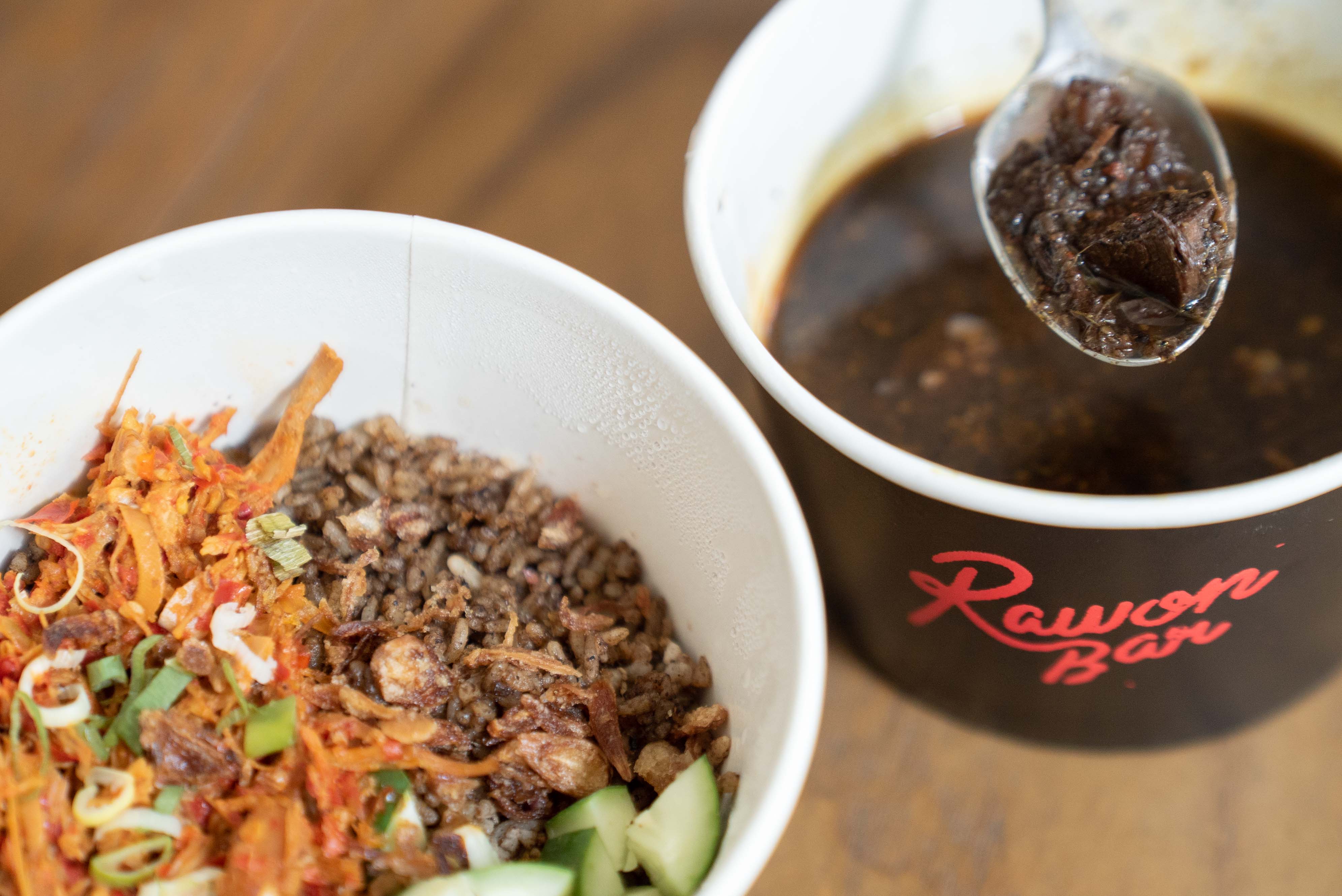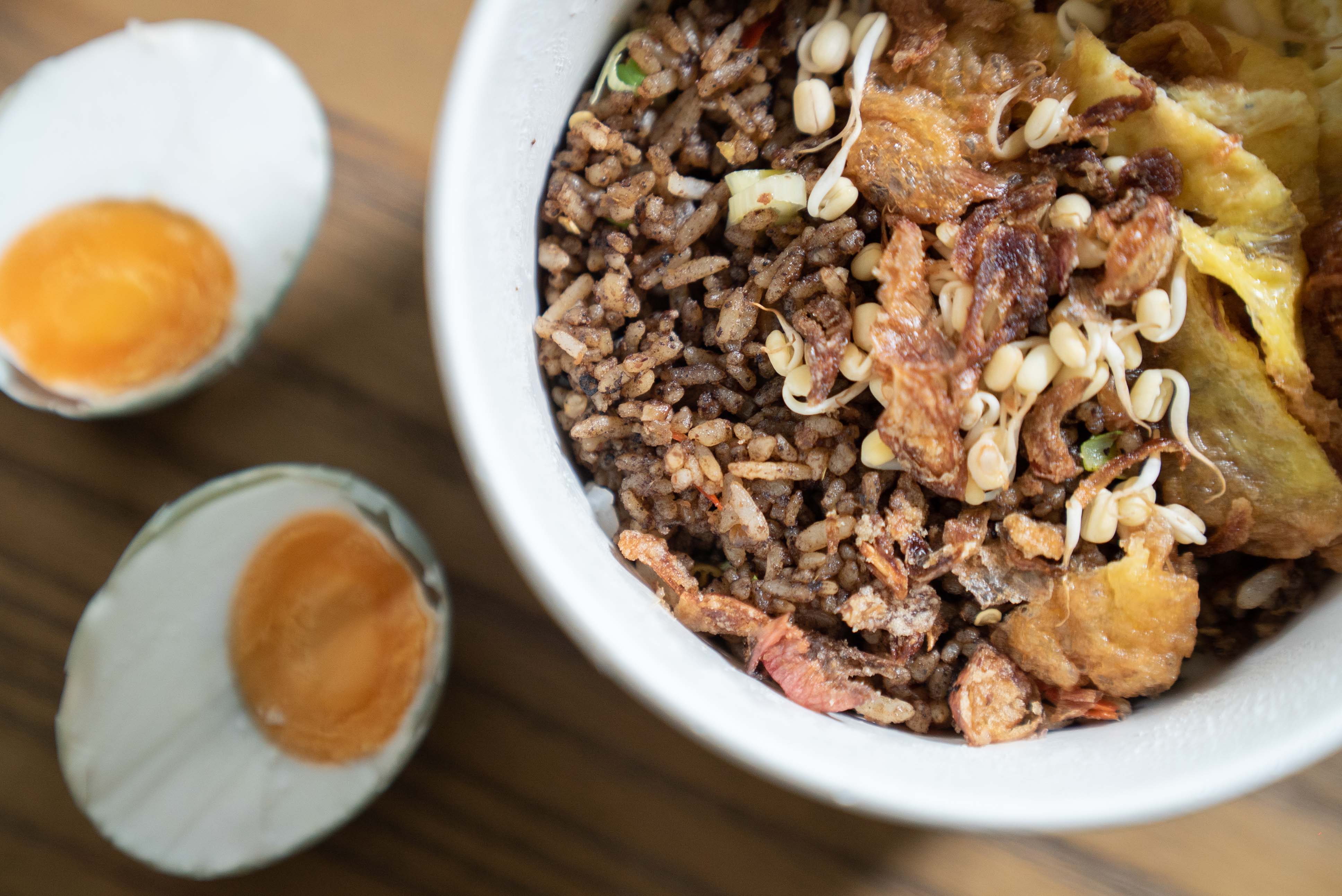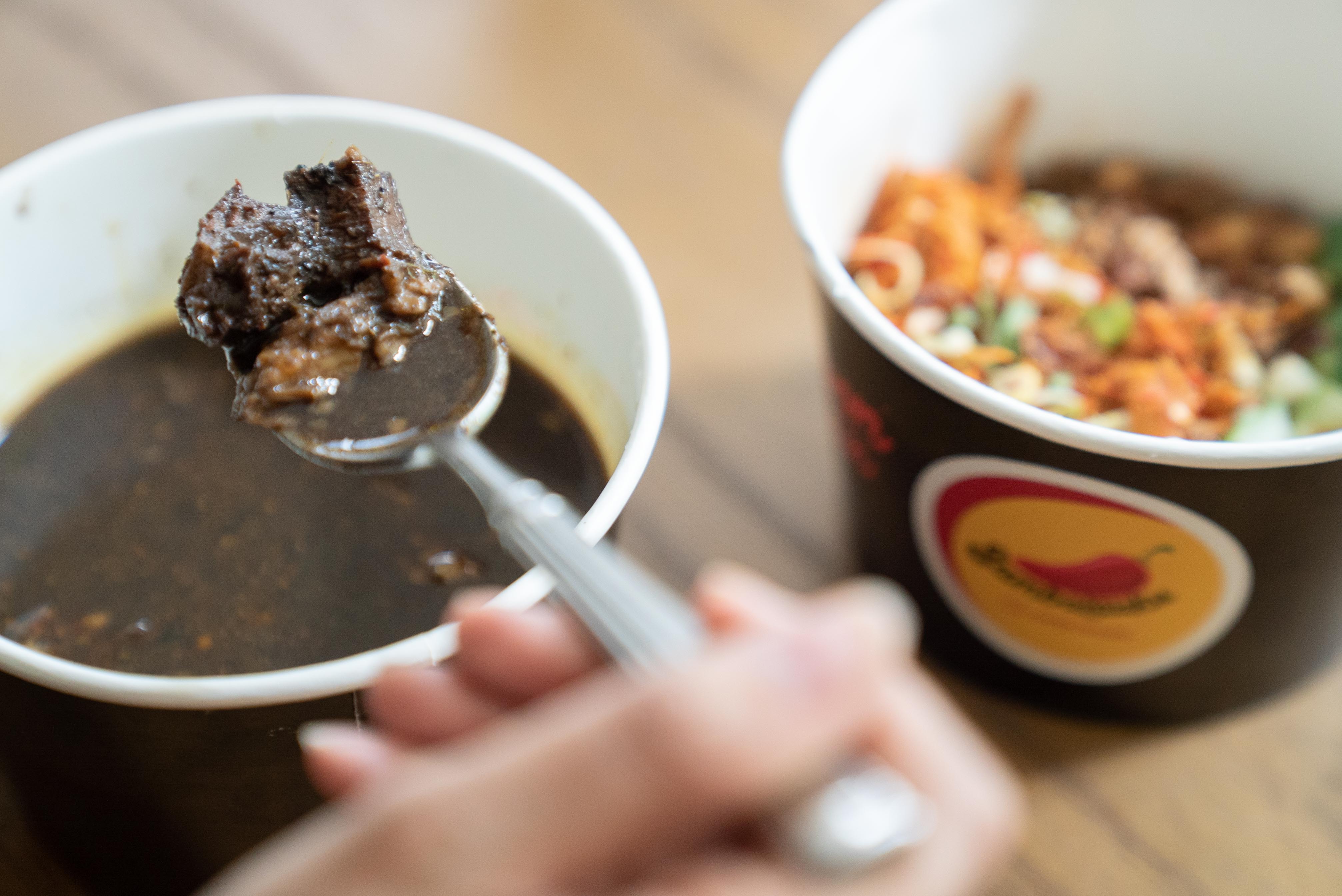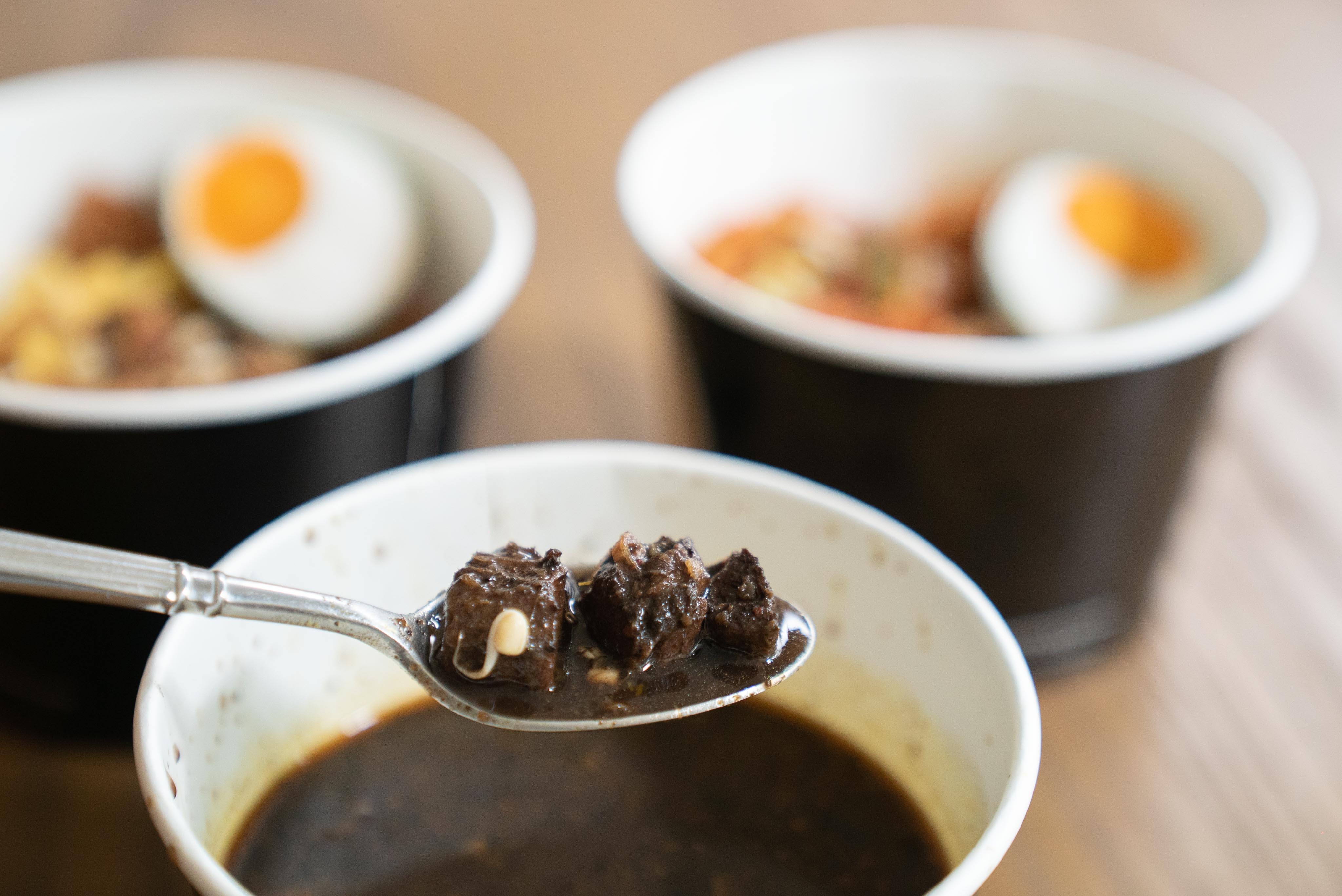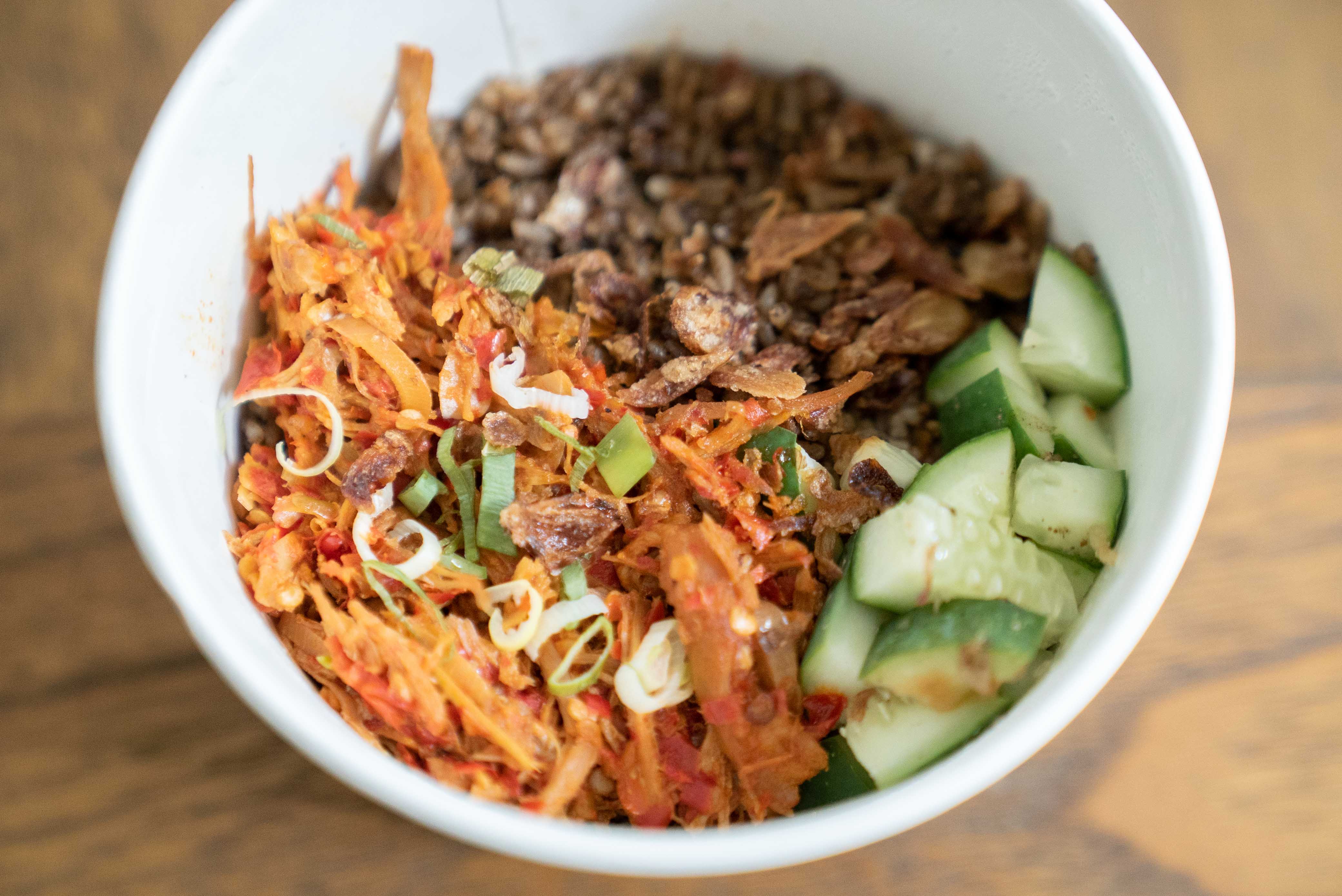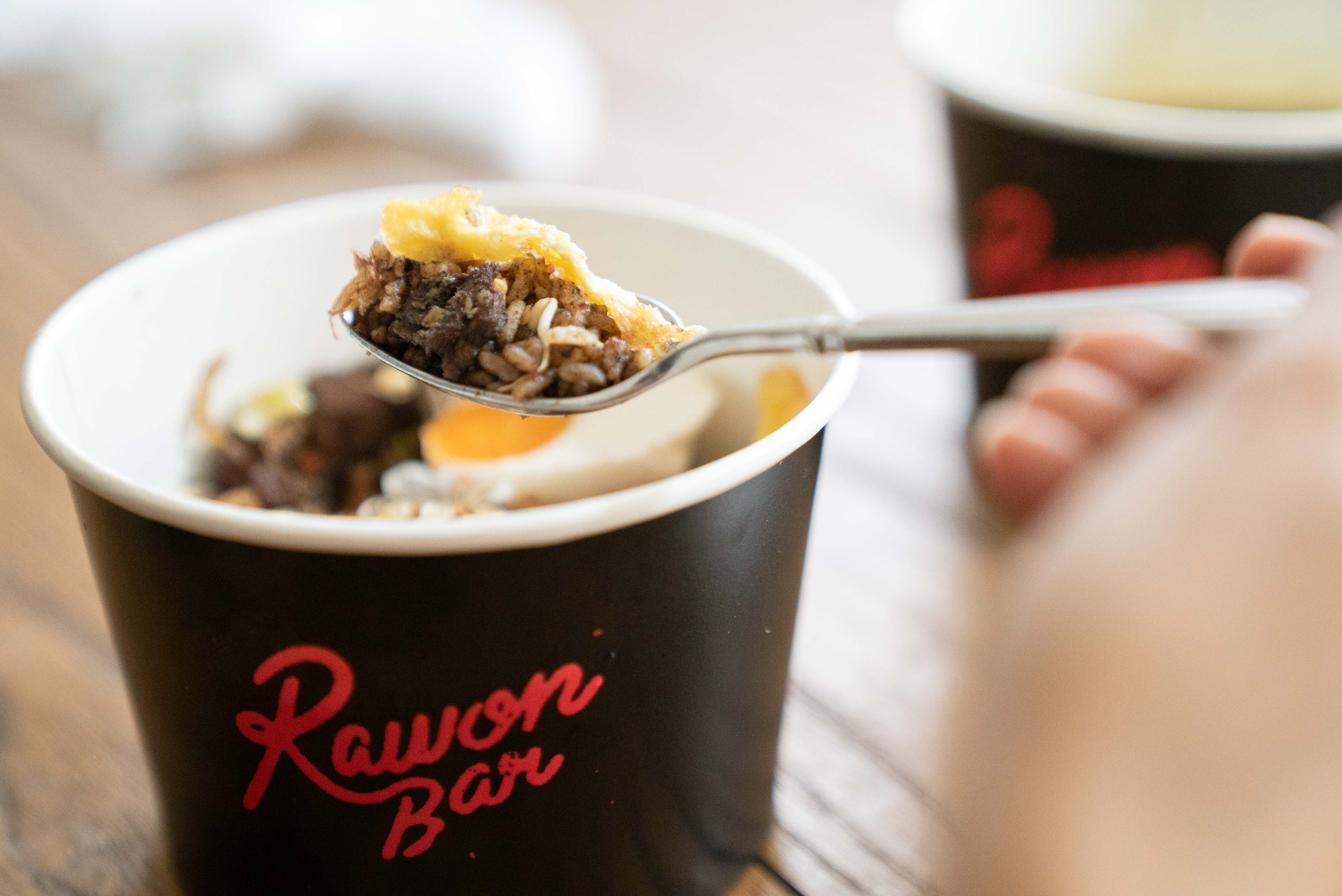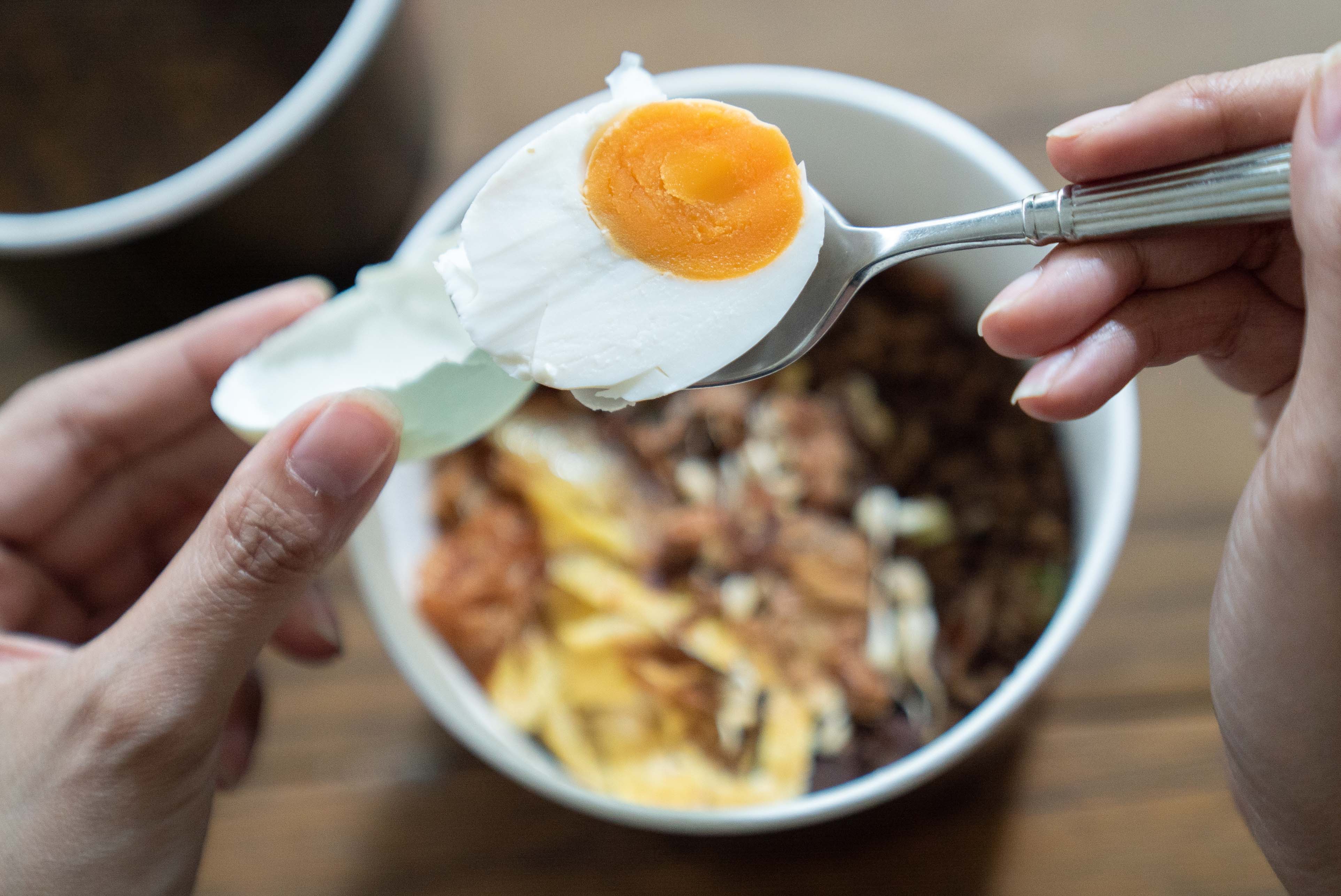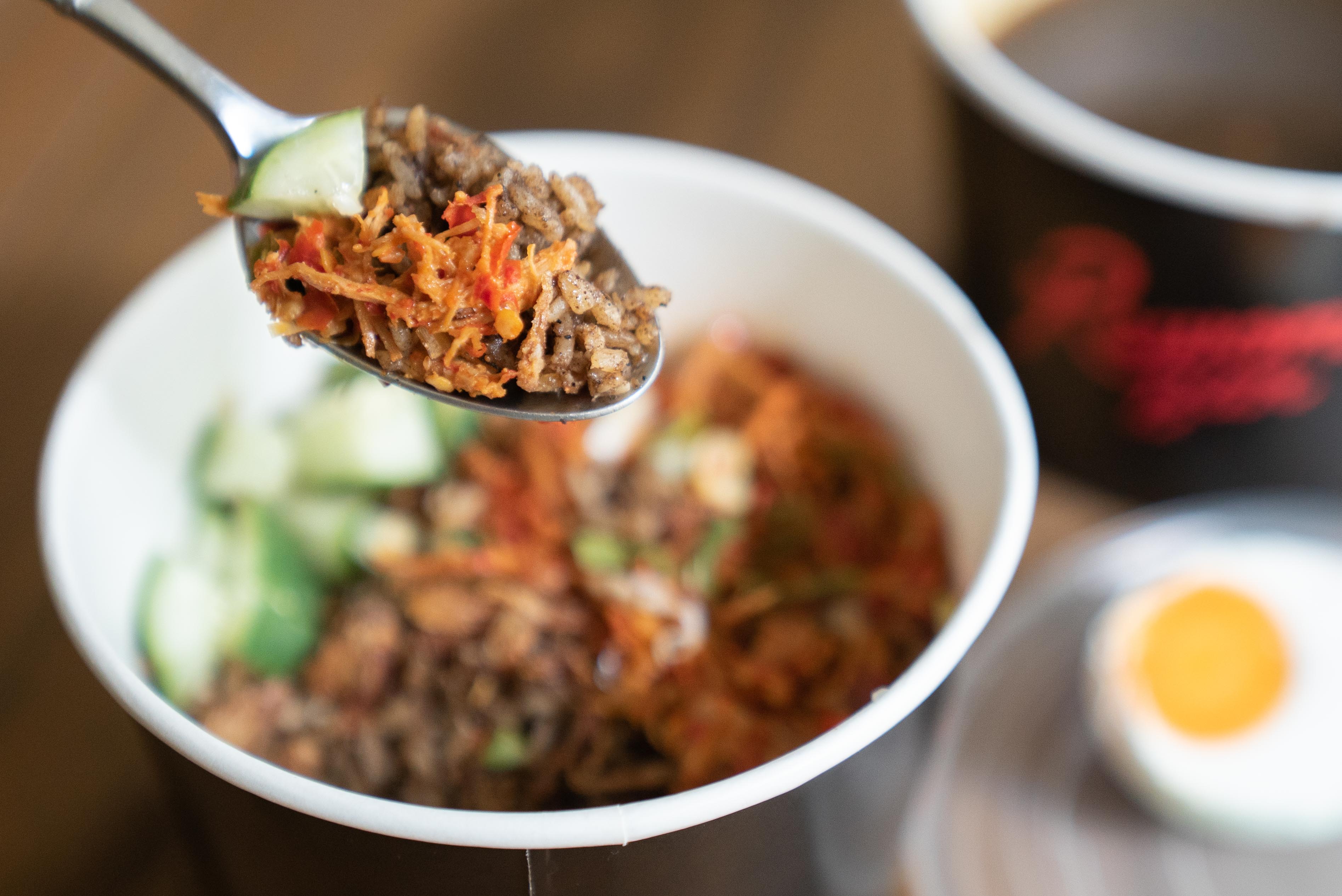 The Food 
Tentunya, menu unggulan dari Rawon Bar adalah Rawon Daging Komplit, dengan resep kuah rawon spesial buatan sang pemilik. Hidangan ini datang lengkap dengan potongan daging brisket yang empuk dan juicy serta nasi hangat dan telur asin. Terdapat pula variasi dari menu rawon tradisional Nasi Goreng Rawon, dan juga Nasi Goreng Rawon Ayam Kecombrang, yang merupakan kolaborasi bersama Sambalauku. Sambal kecombrang yang segar ini berperan sebagai pendamping yang pas untuk gurihnya nasi goreng rawon. 
–
Rawon Bar 
Pasar Santa
Jl. Cipaku I No.1
Petogogan
Opening Hours
Senin – Sabtu: 10 Am – 10 Pm
Minggu: Tutup 
Phone number
0812-1018-0517