Things We Like: Snacks During Quarantine
Kumpulan cemilan yang kami sukai.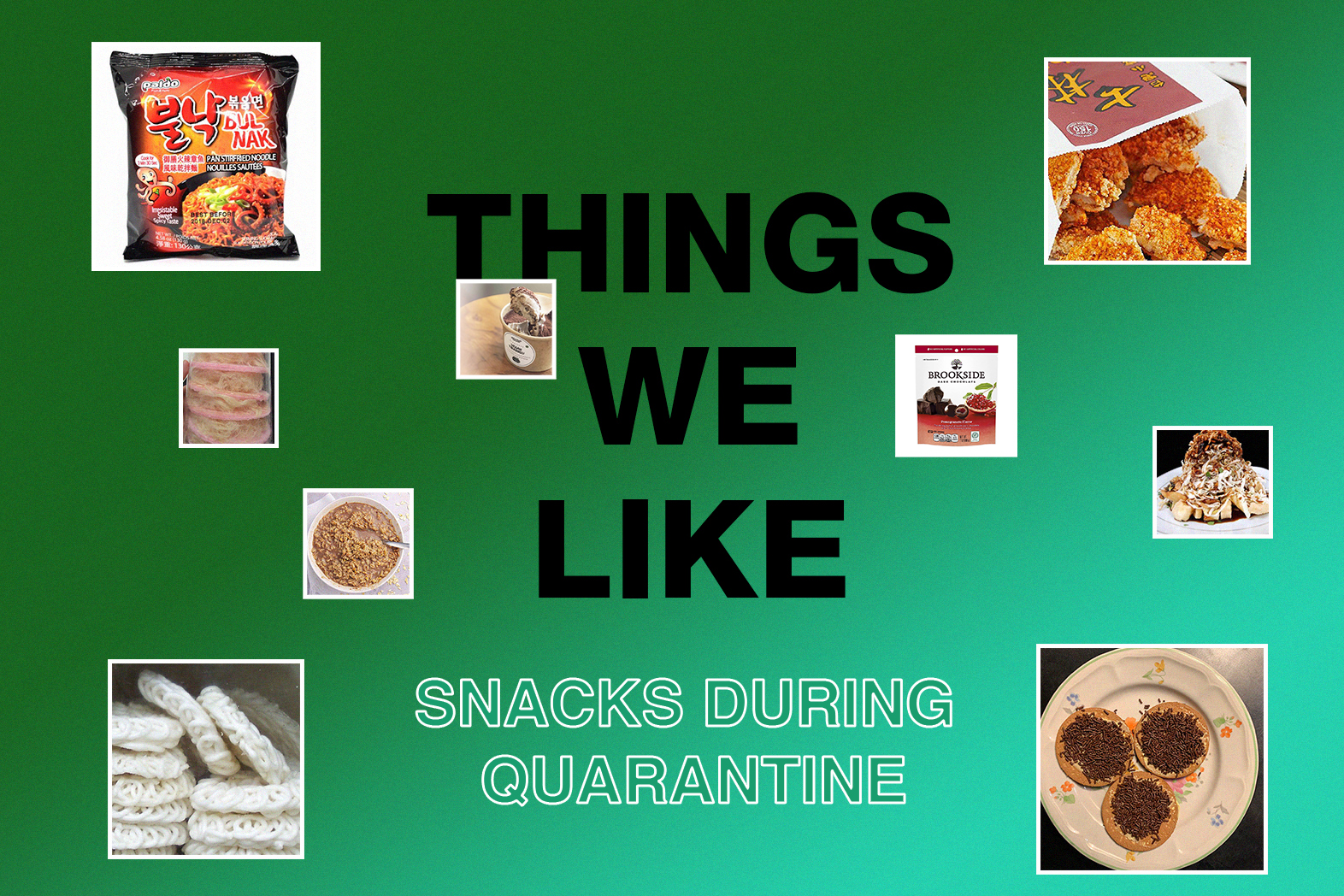 "Things We Like" kali ini merupakan edisi khusus. Salah satu aktivitas yang pasti dilakukan oleh semua orang saat #WFromHome adalah makan, dan tentunya kita memiliki cemilan pilihan untuk menemani kegiatan kita sehari-hari. Oleh karena itu, kami mengumpulkan cemilan favorit yang sering disantap semasa work from home. Dari gulali rambut nenek, kerupuk putih, vegan tiramisu hingga tahu gimbal semarang, berikut adalah beberapa pilihan kami.
KEN JENIE
Editor
What:
Gulali Rambut Nenek
Description:
Everytime I eat this sugary sweet snack, it takes me back to my childhood as every few months my mother and father would bring this home after work for me and my sister's enjoyment. As a kid, I always detested the bitter crackers that came along with it, but over time I've grown to enjoy them as the counter-flavor that sandwiches the sugary center. During this work from home situation, Gulali Rambut Nenek is a nice and needed little sweet escape. Obvious tip:  If you are going to eat one of these, remember to do it in moderation and don't forget to brush your teeth or be prepared for the eventual cavity.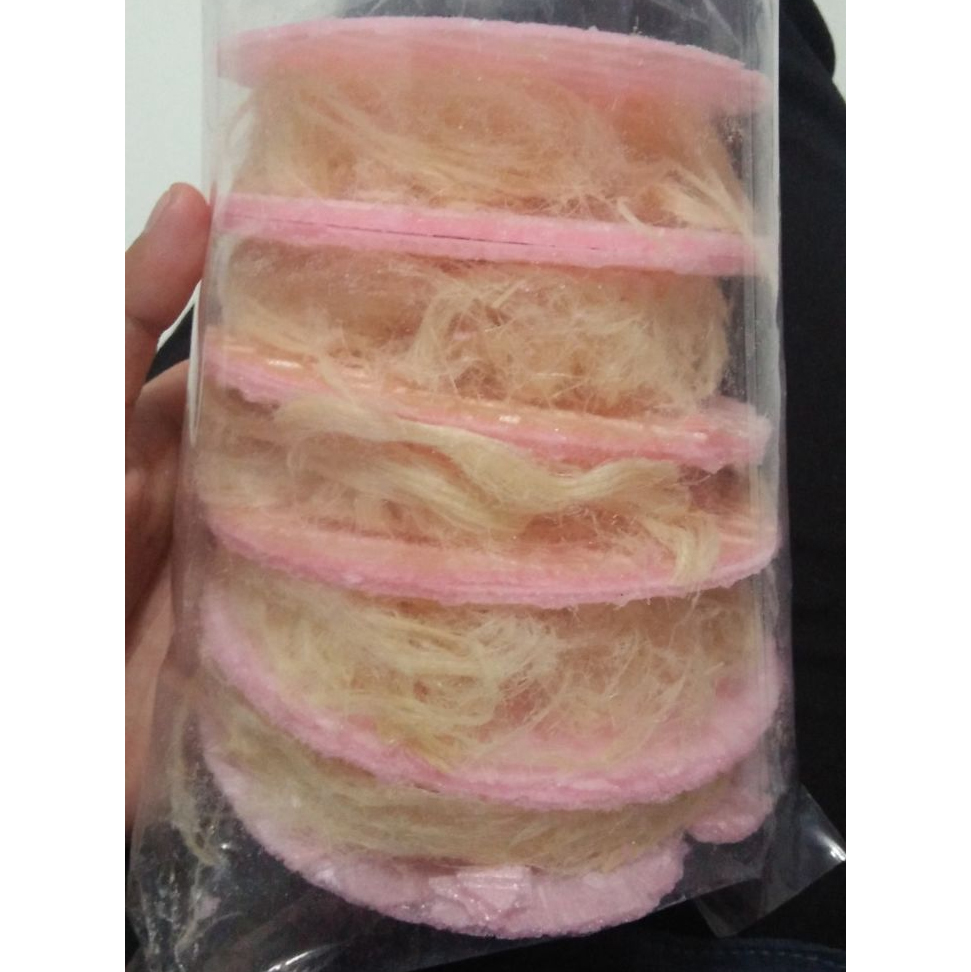 M. HILMI
Managing Editor
What:
TAHU GIMBAL SEMARANG
Description:
Sebagai penyuka olahan tahu, Semarang adalah salah satu asal muasal beberapa menu enak. Dua di antaranya adalah Mie Kopyok dan Tahu Gimbal.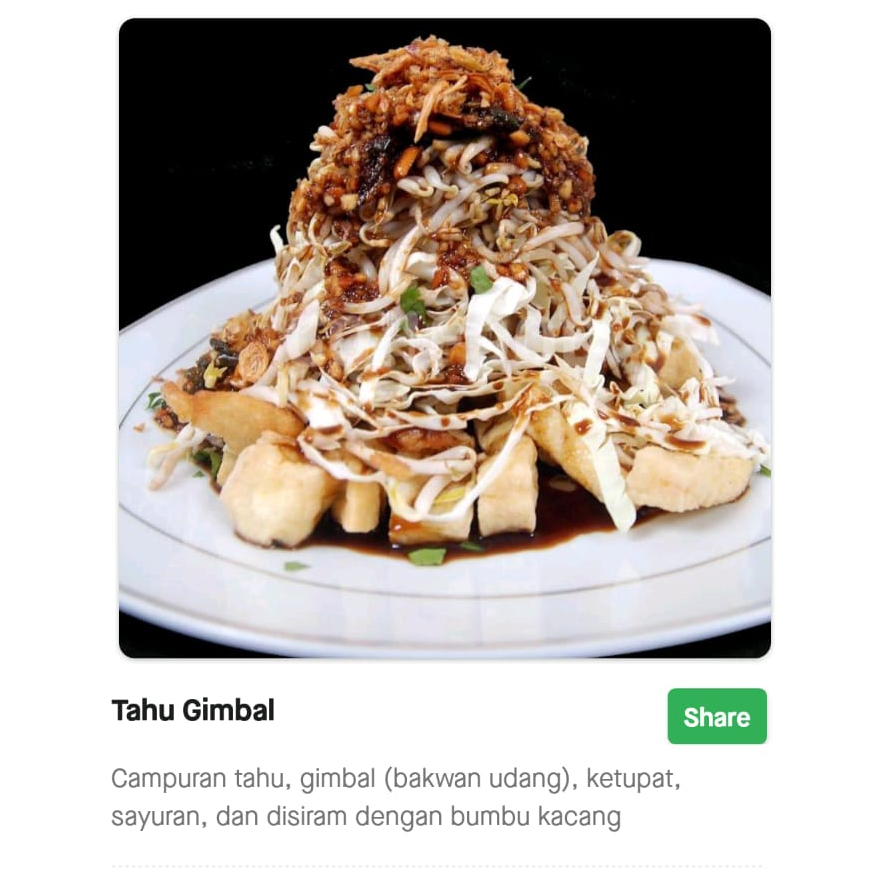 HANA DEVARIANTI
Managing Editor
What:
Marie Regal with Ceres Milk Chocolate Meises
Description:
This one is and will always be my favourite snack!
Menurut gue marie regal itu adalah biskuit bercita rasa manis yang paling versatile (sorry Oreo). Bisa dibikin macem-macem dan selalu enak, mudah dicari jadi gak repot kalau mau nyetok di rumah, plus it has that sense of comfort food. Buat gue cara paling sip buat menikmati biskuit ini adalah dengan memberikan meses cokelat, dan margarin tentunya, lalu dinikmati dengan kopi atau teh pahit. Saran dari bokap, yang mengajarkan gue soal "resep" ini, jangan malu-malu buat nambahin mesesnya karena pasti rasanya jadi lebih enak.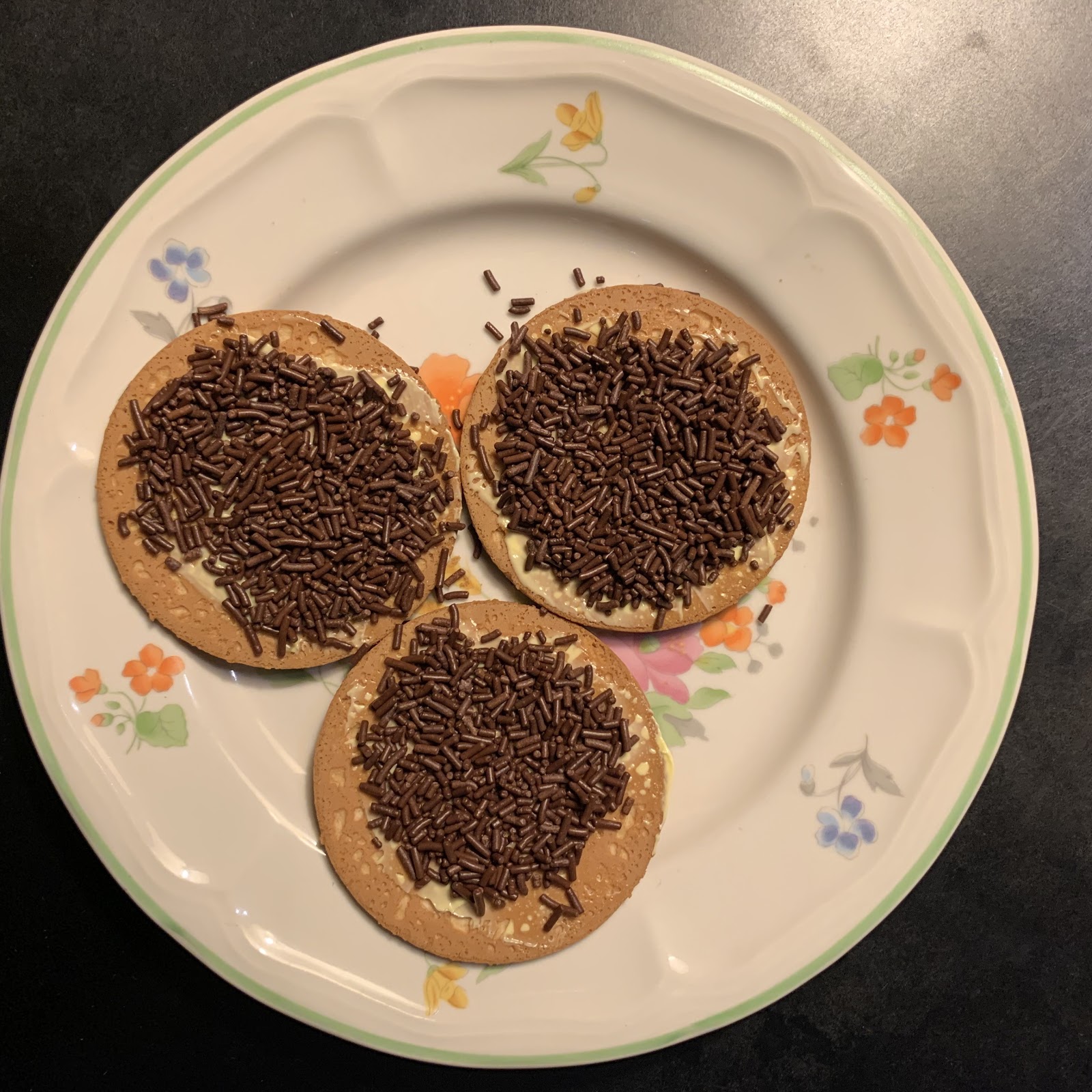 FEBRINA ANINDITA
Editorial Staff
What:
Shihlin
Description:
Ga termasuk cemilan sih karena di rumah nggak nafsu makan. Tapi Shihlin termasuk makanan yang gw GoFood karena mereka ada promo. Ini juga jadi satu-satunya asupan mecin gw karena di rumah nggak boleh makan mi instan.
Tapi gw kangen banget Dough Lab yang Flower Child :(((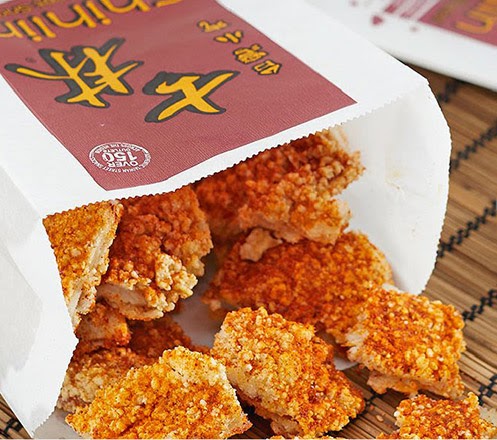 GHINA HANA SABRINA
Editorial Staff
What:
Kerupuk putih
Description:
Kebetulan sebelum terpaksa harus karantina di rumah, nyokap sempet beli sekantong kerupuk putih mentah yang tinggal digoreng. Jadi sekarang hampir setiap hari, sembari mengisi waktu, kerjaan di rumah adalah menggoreng kerupuk buat dimakan bersama makan siang/malam, atau bahkan dimakan sebagai snack. Lagipula, makanan kalau gak ada kerupuknya itu rasanya ada yang kurang.
Kenapa sih kita (termasuk gue) suka banget sama kerupuk? Karena, kalau menurut Prof. Murdijati Gardjito (Guru Besar Ilmu dan Teknologi Pangan UGM), orang Indonesia menikmati kerupuk karena suara dan rasanya terlepas dari nilai gizinya. Info selengkapnya soal kerupuk dan gorengan lainnya bisa dicek di edisi ke-2 majalah Suzine yang membahas soal gorengan. 
EMMA PRIMASTIWI
Editorial Staff
What:
Brookside Pomegranate Dark Chocolate
Description:
She's amazing, I love her, I'll never let her go.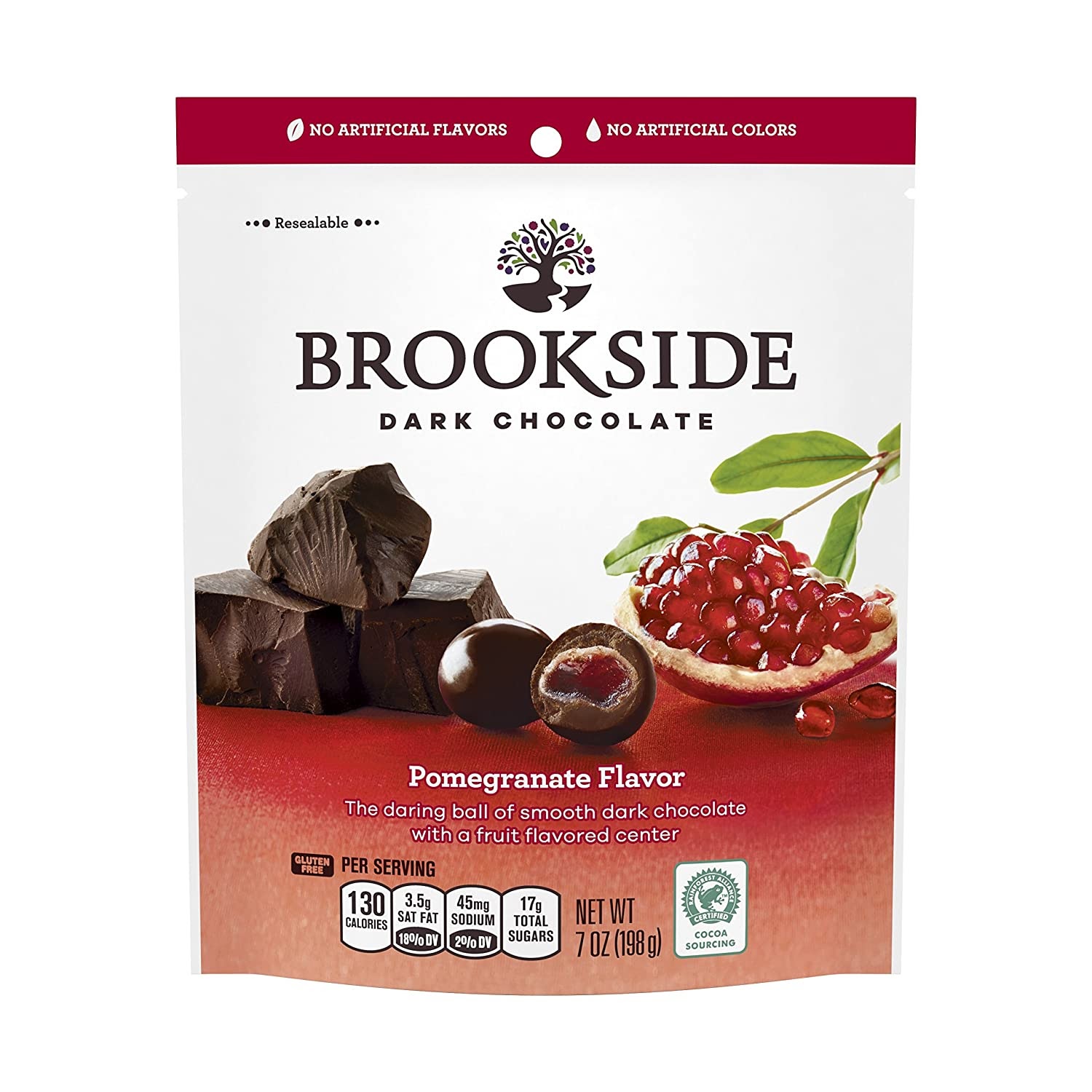 AZZAHRA RIZQA
Graphic Design
What:
Paldo's Bulnak Spicy Noodles
Description:
Guys, I'm gonna let u in on a secret. This seemingly off brand version of SamYang noodles is way way waaaay more delish than the OG version!! I swear, it's so good and not as spicy, so you won't ruin your toilet the next morning. A pro tip I can also share is that I like to stir fry the finished noodles (completely boiled and sauced) in a mixture of sesame oil and garlic, and it takes it up to a whole another level. Please give this one a try, you won't regret it! It's quite accessible as its available in Hero and Giant, but if you're stuck at home (like the rest of us) TokPed has 'em, so grab it fast!!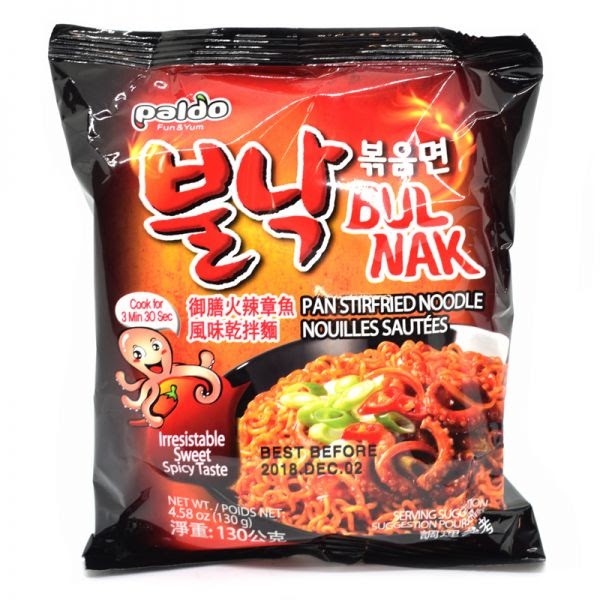 MARDHI LU
Graphic Design
What:
Oatmeal
Description:
Makan oatmeal itu sama kayak janji mantan. Enak, bikin kenyang, tapi setelah udah lewat baru berasa rasa lapar yang hebat. Tapi hanya ini yang bisa menutupi rasa lapar pada saat karantina ini. Tapi di situasi yang terbatas ini, aku mencoba mencintainya.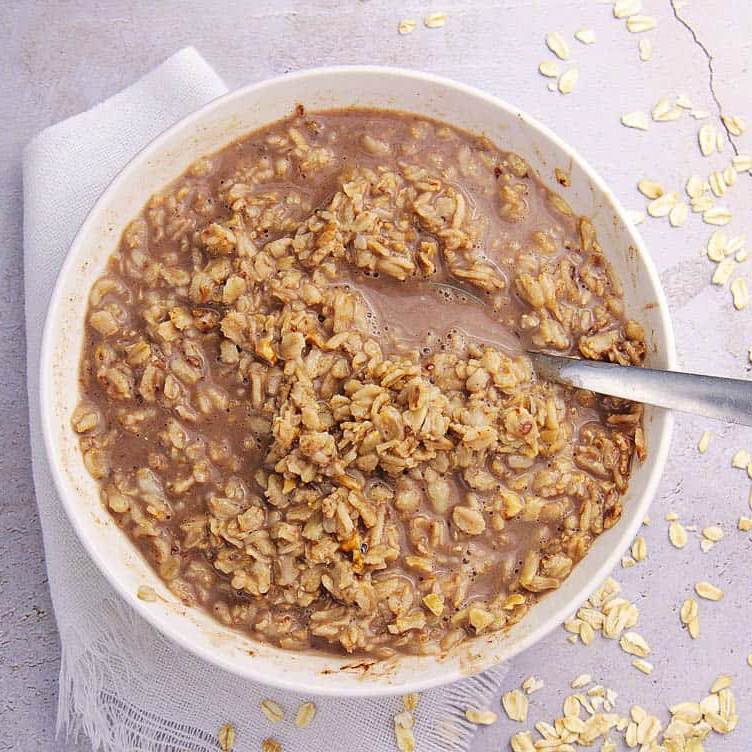 SABRINA FARIZKY
Marketing & Partnerships
What:
Nothing
Description:
I'm sorry Ghina, but this whole self-quarantine situation has ruined my appetite for any snacks.
MAR GALO
Bamboo Twist
What:
Vegan Tiramisu from Sinless Break
Description:
They have an abundant selection of vegan treats e.g donuts, brownies, cakes, and many more. My favorite is vegan tiramisu. Taste-wise is as good as 'real' tiramisu (as far as I can remember). Price-wise, it's not cheap. It's sinless but may break your bank 😀 But…it's also good for small-portion snacking. Trying out their Vegan Nutella Sacher Cake next. Yummmmm