Merah Putih, Nasi Gemuk dan Mie Celor di Volume Kedua Jakarta Jalan Santai
Seri kedua Jakarta Jalan Santai, program kerja sama Whiteboard Journal dan Runhood.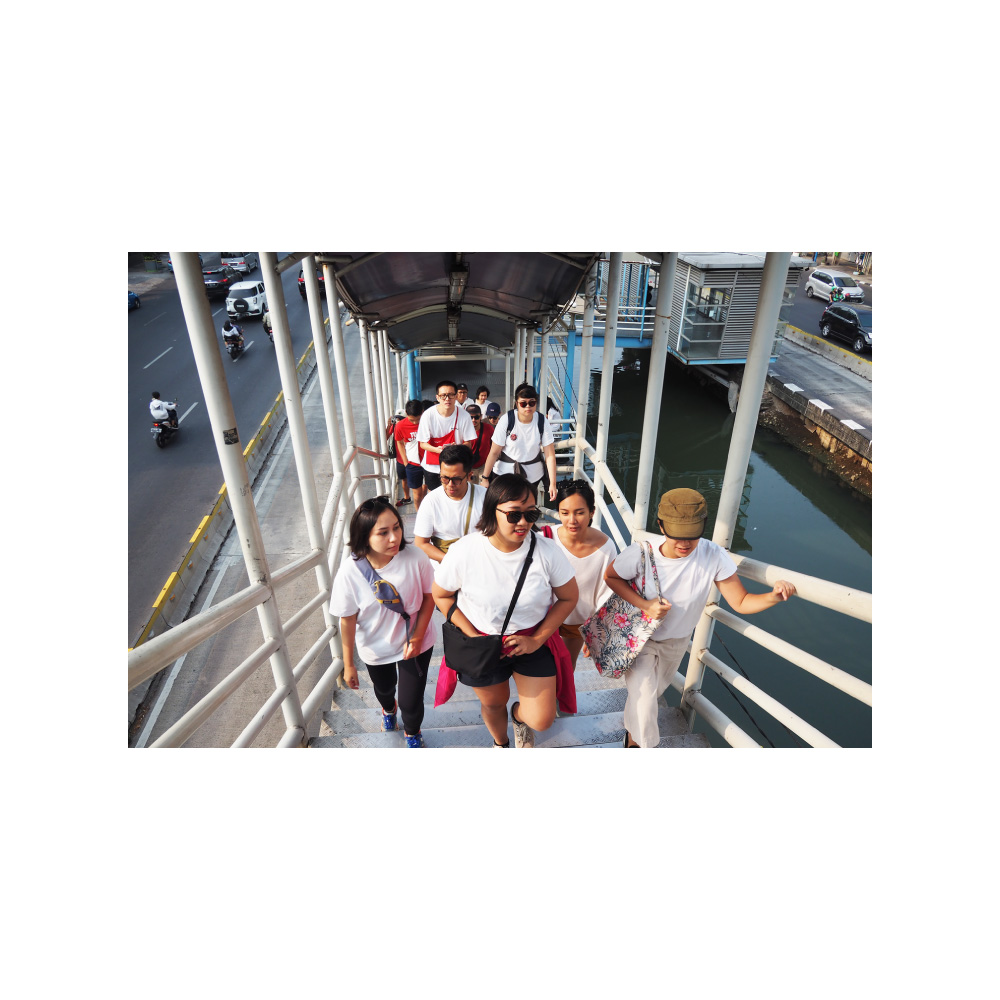 Foto: JJS doc team
Jakarta Jalan Santai adalah acara yang diinisiasi Whiteboard Journal dan Runhood sebagai platform untuk berbagai kalangan yang ingin memulai budaya jalan kaki menikmati kota Jakarta yang diakhiri dengan mystery breakfast di setiap edisinya.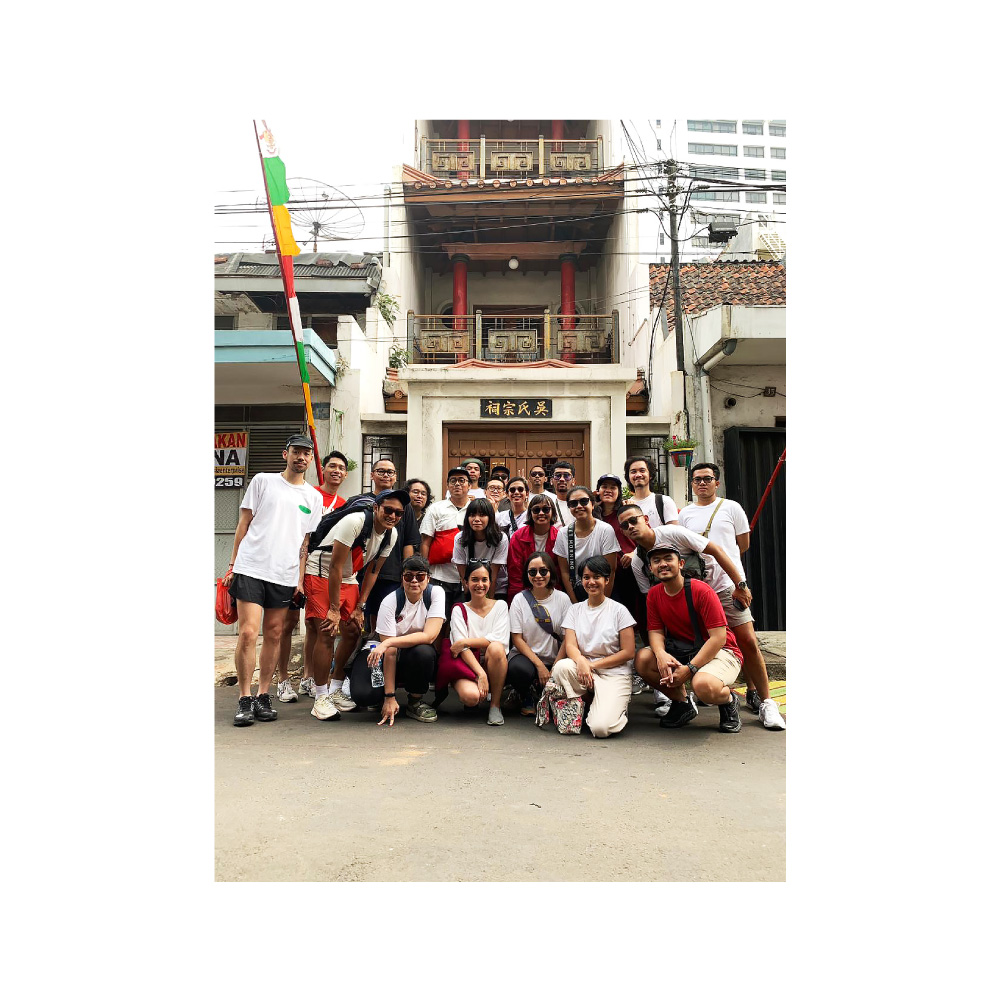 The People
Memasuki volume kedua, JJS diadakan pada tanggal 17 Agustus 2019 yang bertepatan dengan Hari Kemerdekaan Indonesia. Untuk ikut merayakan Hari Kemerdekaan Indonesia, para peserta JJS kali ini diminta untuk mengikuti dress code berwarna merah putih. Melihat besarnya antusiasme selepas edisi JJS yang pertama, peserta untuk edisi kedua pun bertambah dan diikuti setidaknya sekitar 25-30 orang.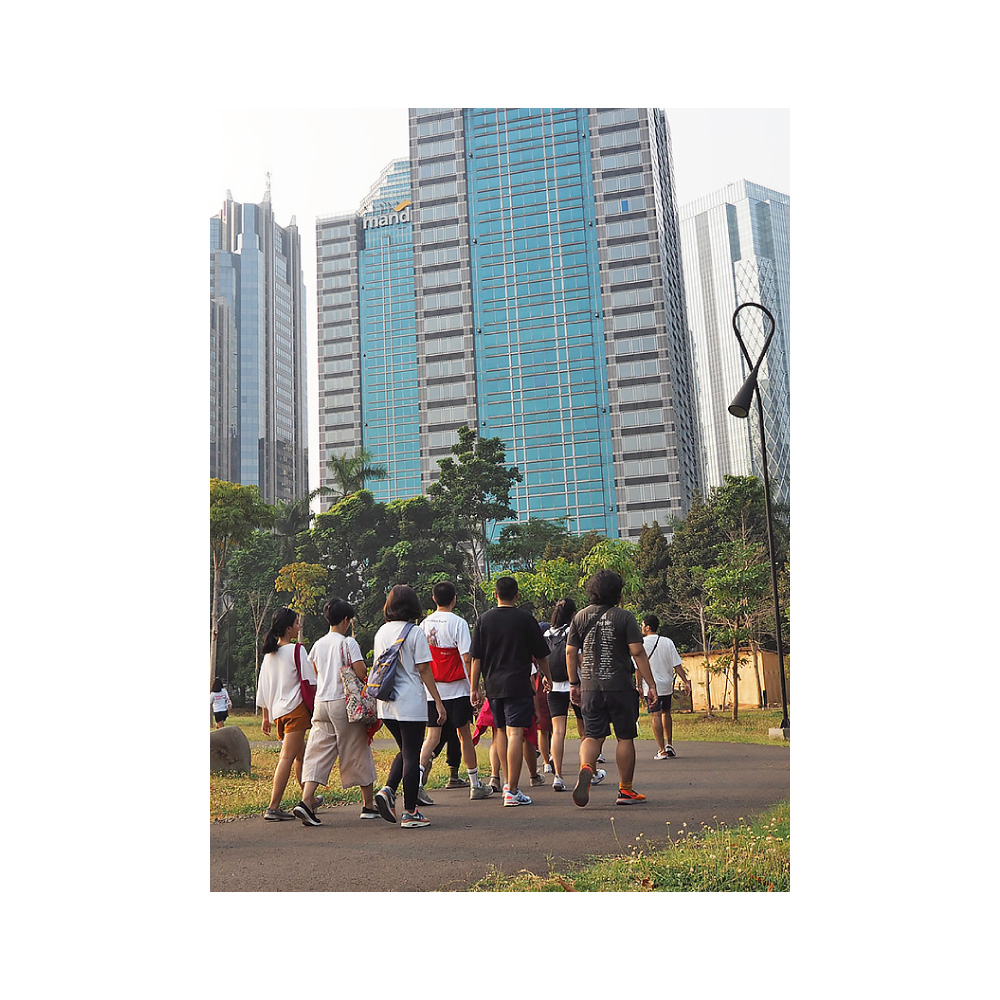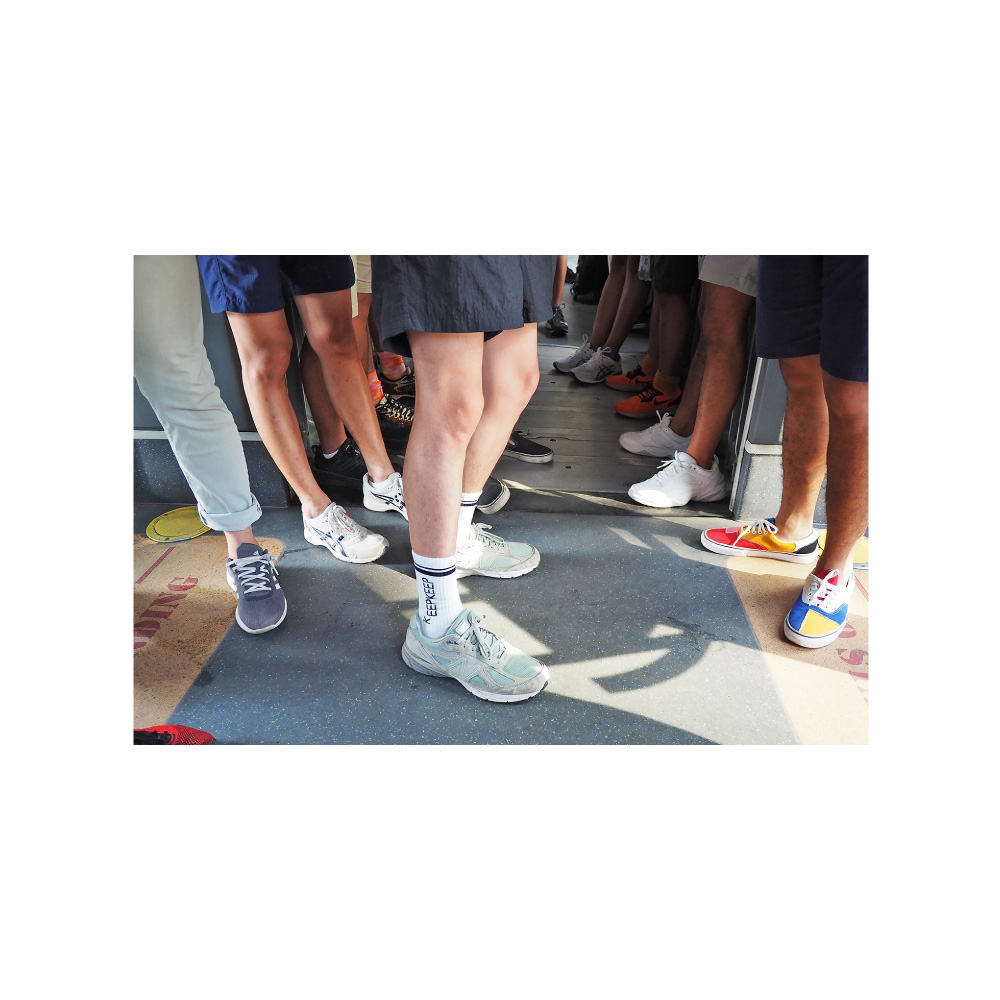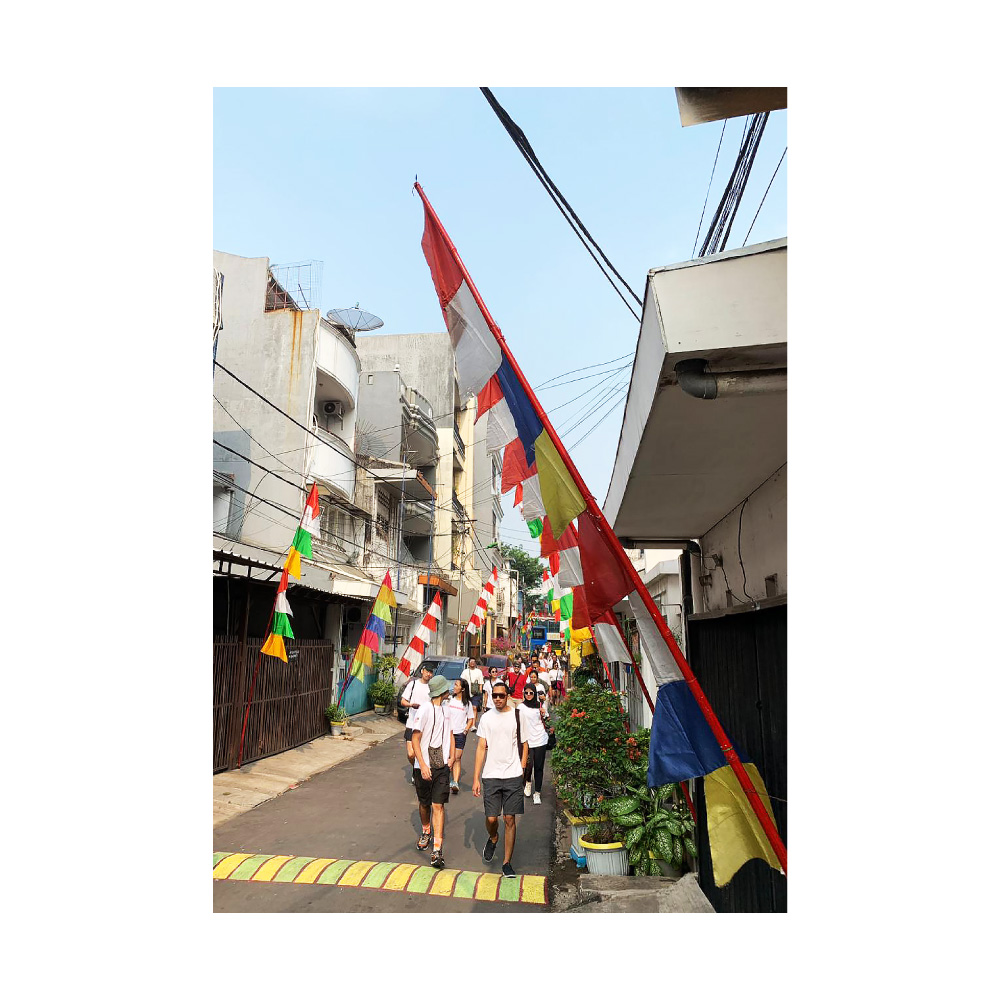 The Trip
Dimulai pukul 6.30, para pejalan kaki berkumpul di depan FX Senayan lalu digiring untuk berjalan masuk ke area Gelora Bung Karno dan keluar di stasiun Istora. Dilanjutkan menggunakan MRT, mereka turun di pemberhentian terakhir yakni Bundaran HI, lalu berlanjut menggunakan busway hingga ke halte Olimo, Kota untuk menuju destinasi mystery breakfast pertama.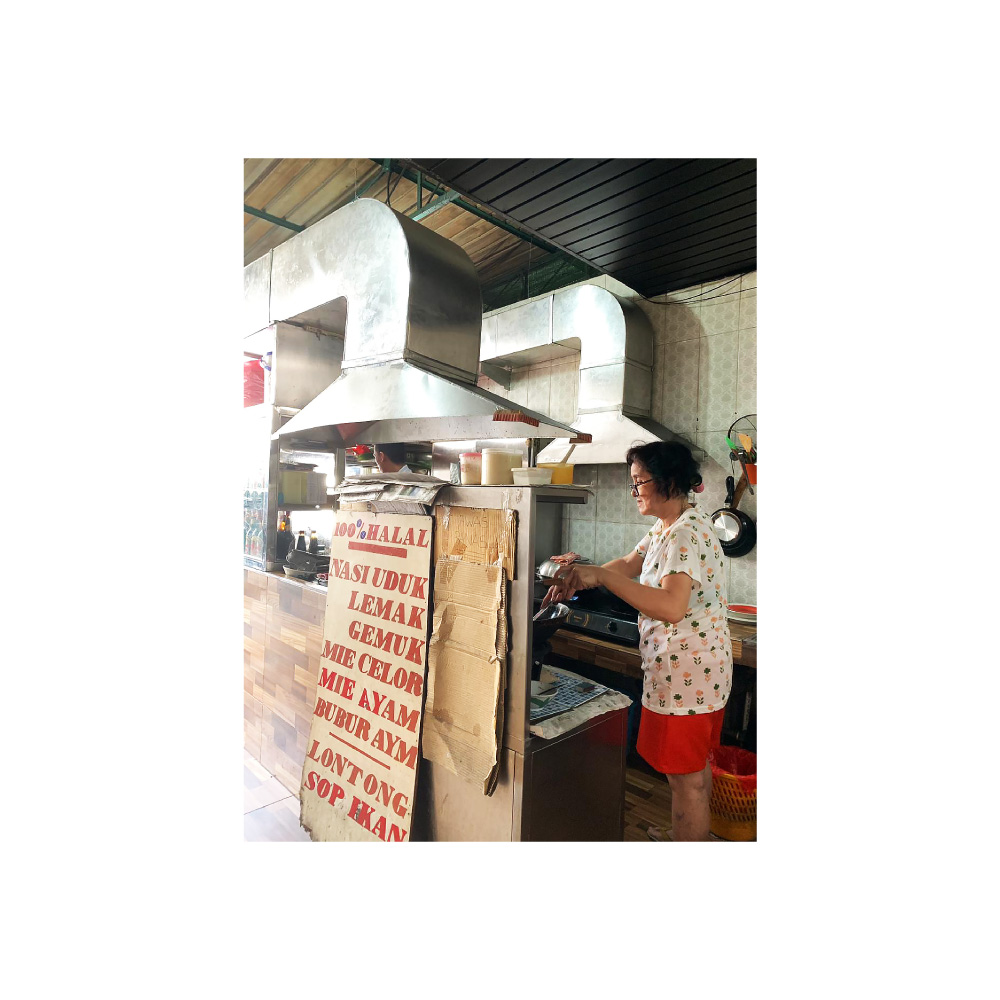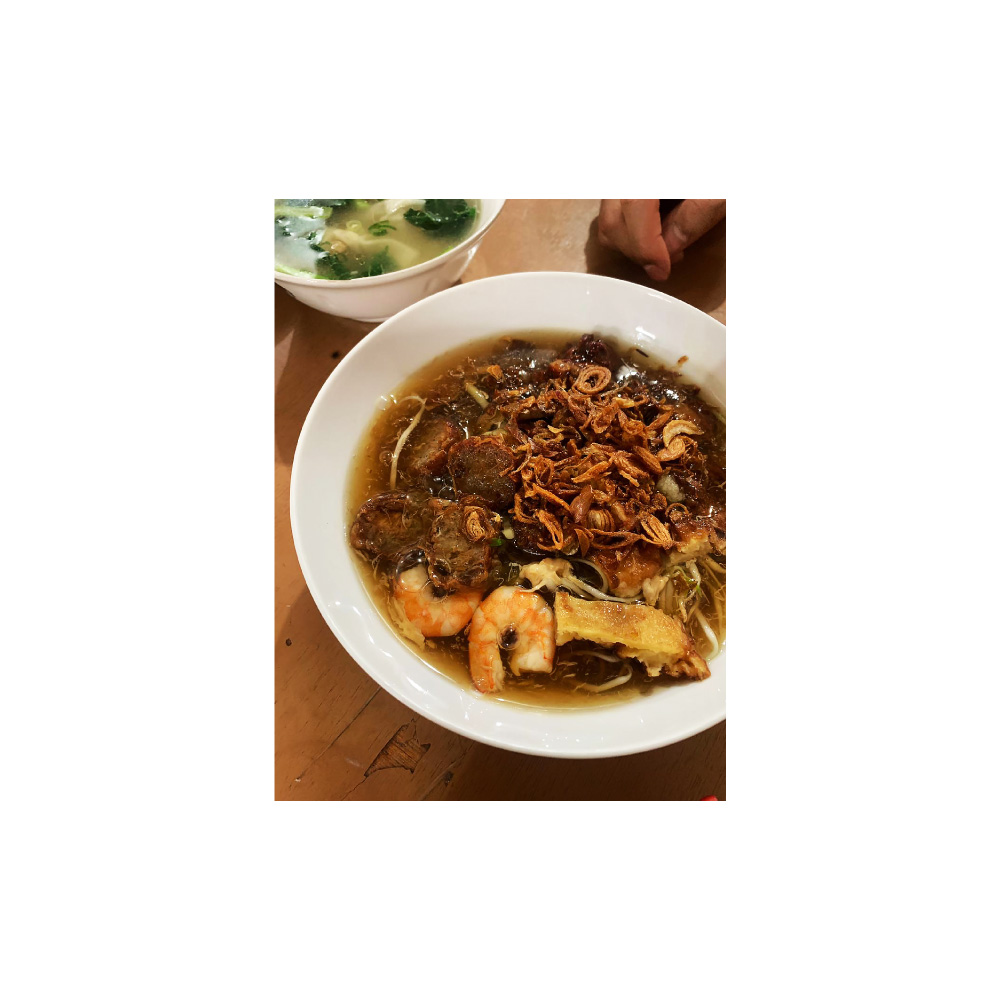 The Food
Di volume kedua, destinasi untuk mystery breakfast jatuh pada Nasi Gemuk Mangga Besar 1 yang terletak di Jl. Mangga Besar 1. Kedai makanan yang dikenal sebagai tempat tujuan sarapan warga sekitar ini menyajikan beragam menu khas Jambi seperti Nasi Gemuk, Lomie, dan Mie Celor.