alt-J Presents "A Concession To Popular Taste"
A selection of tracks that inspired us when making our new album The Dream.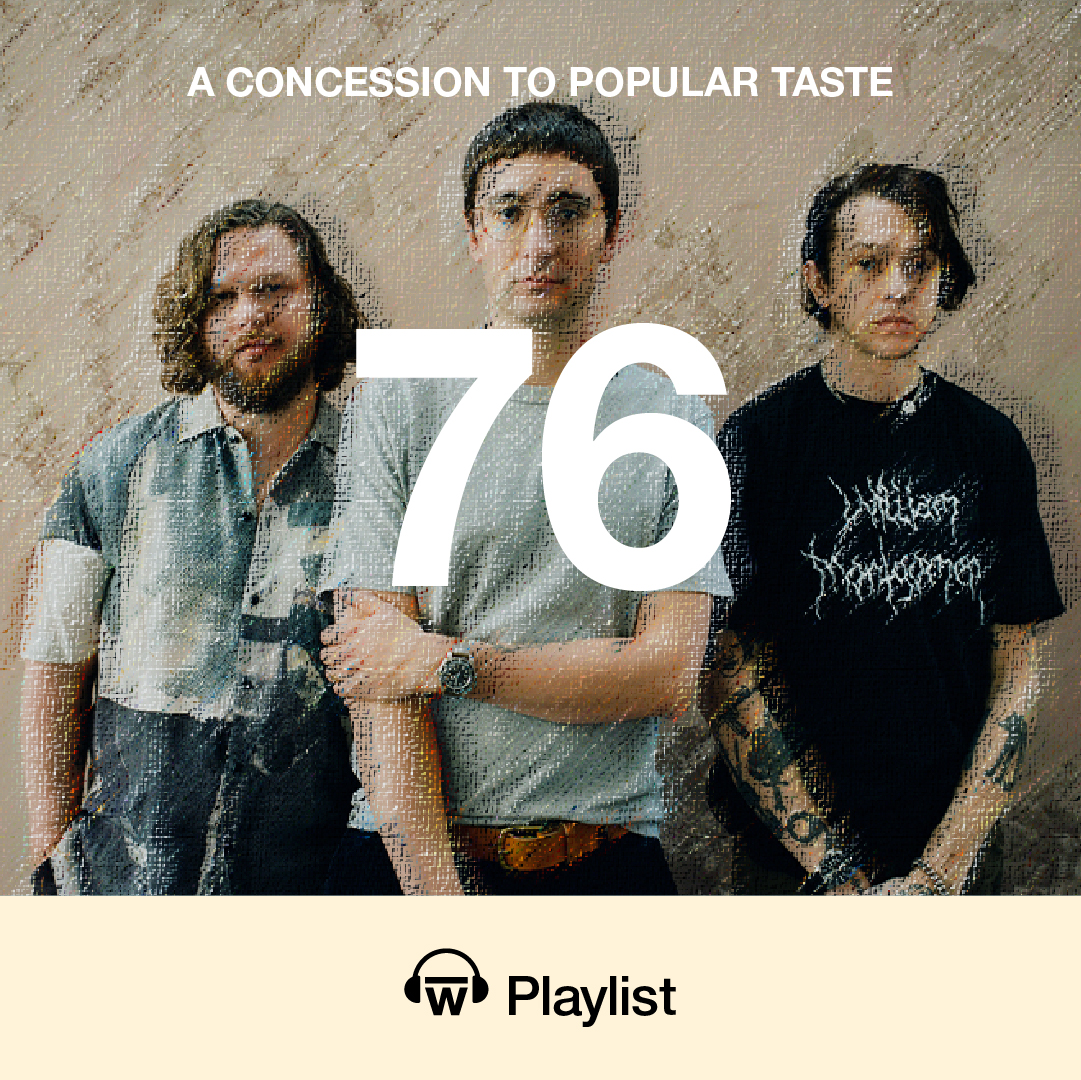 In this edition of Selected, we have alt-J curating a selection of tracks for your ears only. "This is a selection of tracks that inspired us when making our new album The Dream. We hope they give you some insight into our musical minds."
Here's a brief breakdown of the songs they have chosen: 
Radiohead – Knives Out
It's an odd track in that it just starts, there isn't really a beginning or an end, and I found that interesting. Sonically, with headphones particularly, it's a great track.
Good Sad Happy Bad – Star
This song came from my most listened to album in 2021 so it undoubtedly had an influence on me. The guitar is really stripped back and evocative.
Elliot Smith – Independence Day
The first Elliot Smith song I really listened to, and it's got a satisfyingly clean production quality. It's very catchy.
Glen Campbell – Wichita Lineman
We explored some really simple, melodic soundscapes on this album in songs like 'Walk A Mile', and is there a better example of that sound than this song? A timeless classic.
Sandy Denny – Quiet Joys Of Brotherhood
It's no secret that we love some vocal harmony in alt-J, but often we have to layer ourselves up in the studio as we only have two singers, as in the interlude 'Delta'. Here's Sandy Denny doing the same thing.
Fred Again, The Blessed Madonna – Marea (We've Lost Dancing)
A track about missing clubbing and togetherness during the lockdown. While we were in the studio in the midst of the pandemic we sometimes wondered if we'd ever be able to tour again.
The Staves – Good Woman
Another wonderful example of beautiful voices blending together from our friends The Staves.
Galaxie 500 – Strange
Gus will always try to put some G500 into a playlist. It has no real relevance to the album but he loves them.
Elvis Presley – Are You Lonesome Tonight?
This song inspired 'Powders', the final track on our album. Firstly because of the spoken word section in it, but also both tracks feature the singer laughing unintentionally.
The Beatles – Something
We thought our song 'Philadelphia' had a Beatles sound to it, so we hired a Hofner violin bass to try some McCartney style plucking underneath it. Gus liked the bass so much that Joe bought him one as a present after finishing the album, and he's taking it on tour.
Writing's On The Wall – Sam Smith
We also felt like 'Philadelphia' could use some 60s John Barry/James Bond soundtrack strings. While this song is from a recent Bond film, it exemplifies the sort of string sound we wanted.
Blondel – Ce moys de may
The intro to 'Bane', track one on the album, features mediaeval instruments such as the crumhorn and the rackett. It was inspired by mediaeval wind music like this, which Gus loves.
Queen – Flash
The chorus to 'Bane' – need we say more?
Michigan Jake – Dinah
Gus used to be in a barbershop group which inspired the arrangement of the intro to 'Walk A Mile'.
Korn – Freak on a Leash
There's a breakdown about halfway through this track that I think is one of the best metal breakdowns written. It's super heavy and addictive, and personally nostalgic.