Small City Big Design Lecture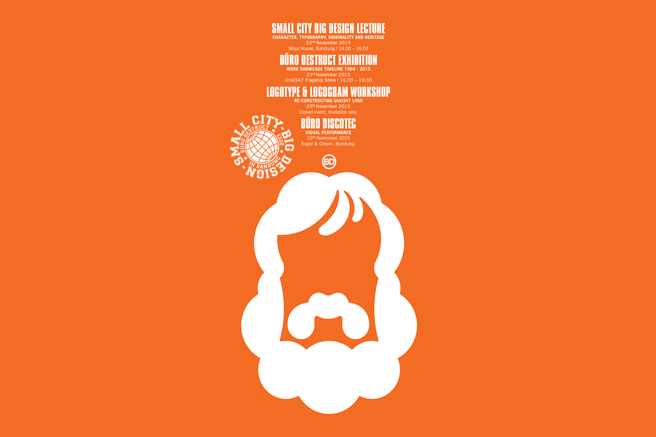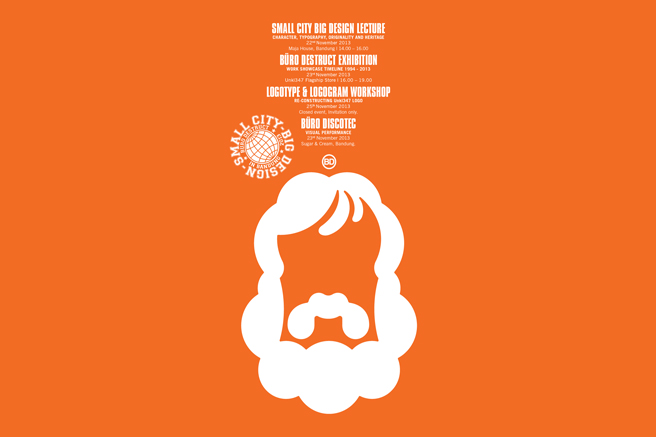 Small City Big Design is a motto from the legendary graphic design studio based in Bern, Switzerland, Buro Destruct. Currently counts the four core members; Lopetz (71), Mbrunner (70), H1reber (71), and HGBFideljus (71). Since day one, Büro Destruct has kept open the boundary between art and commercial graphic design, as testified to by the number and variety of techniques employeed, and reflected in projects for clients from widely differing fields. Exhibition, lectures, and workshops around the world.
Büro Destruct in Bandung is a collaborative event between unkl347, Büro Destruct, Norrm, HTH studio, and Maja House. The events will also be part of unkl347 17th anniversary and Büro Destruct's 20th in 2014.
Ticketing on the spot:
Students: 150,000 IDR
Professional: 175,000 IDR
For more information:
+62 813 2011 577
contact@housethehouse.com