A Pre-Performance Chat with Twin Shadow
Our music (W) Interview With Twin Shadow's George Lewis Jr (G).
by wjournal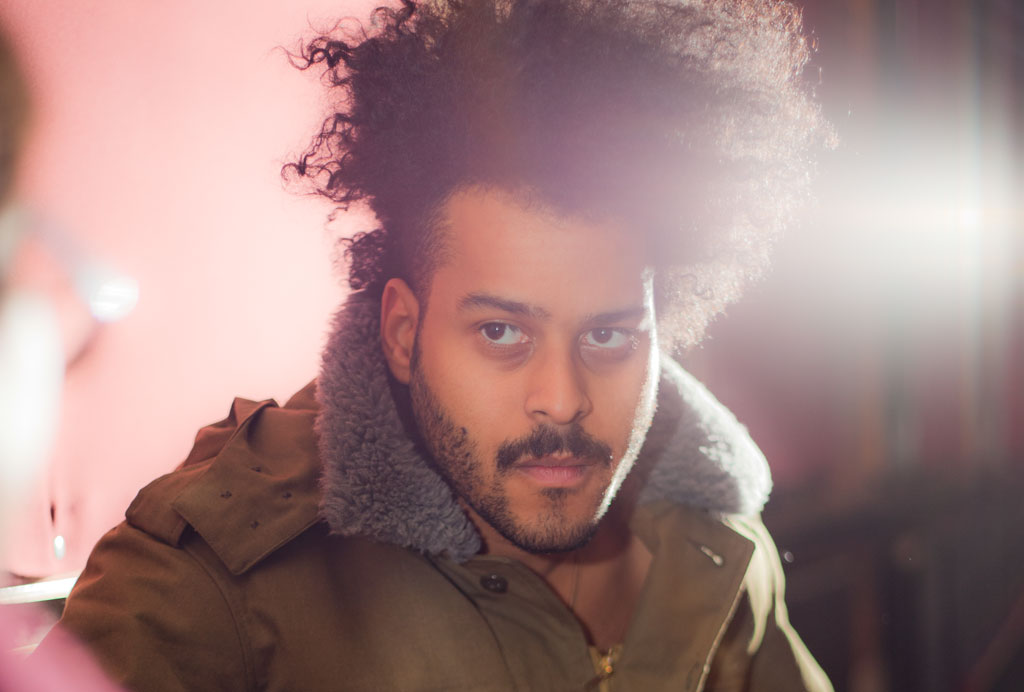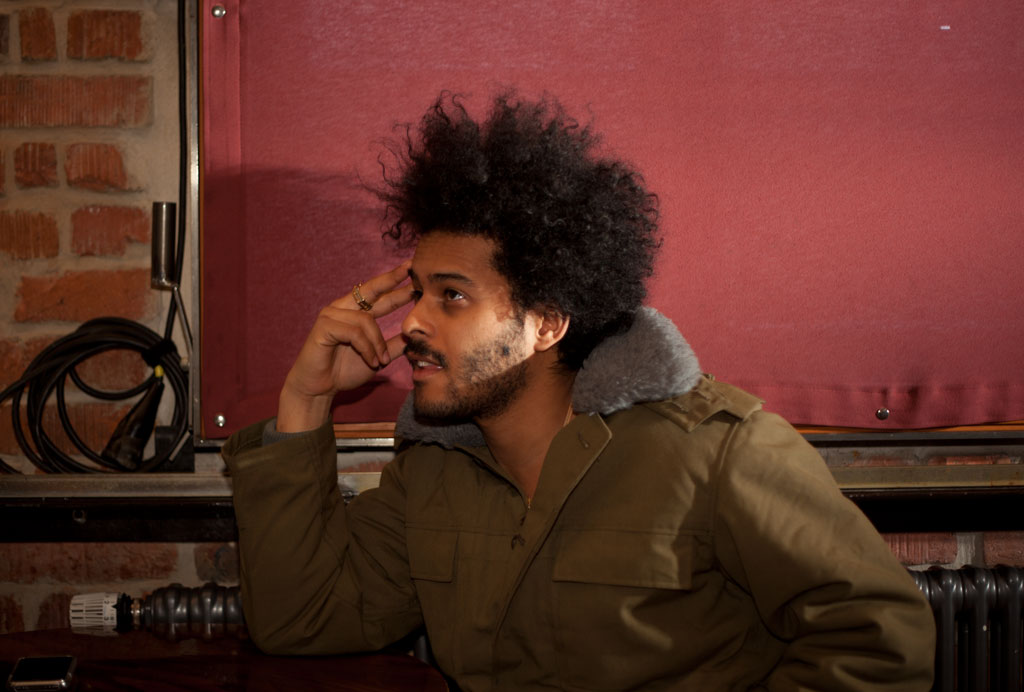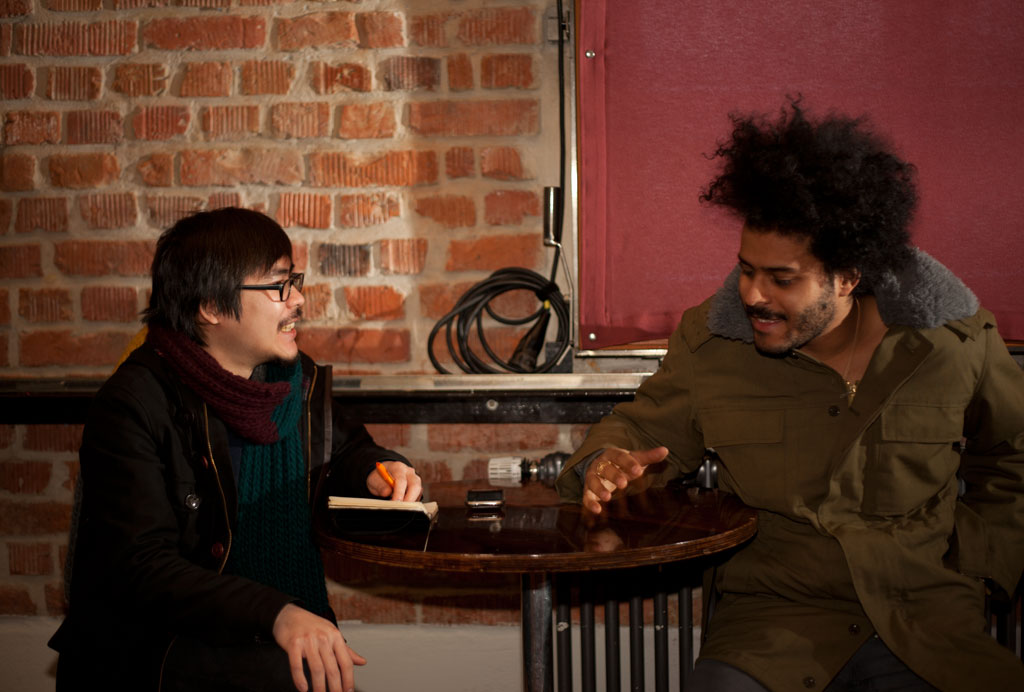 J
Let's just start with a basic question, how would you describe your music?
T
Mmmm, I don't know… I would just describe it as pop music, pop music that's bass-line driven. I don't know how else to describe it.
J
Are you surprised by the reception of the album?
T
It's doing exactly what I hope it would do.
J
You were that confident of the album.
T
Yeah, of course. I wouldn't have put it out. I wouldn't have pushed it if I didn't think it was good. I think it's good.
J
How long did it take you to write the album?
T
Only three months, I think, to really get the songs down. And then it took a while, because putting out a record always takes forever, but the songwriting was about three months.
J
Was it all written on the spot or was it something you've had for a long time?
T
No, it was very immediate and on the spot.
J
Your music, the whole 80′s influence, did you wanted to get that particular sound or is it something that just happened?
T
It was really circumstantial. You know, I had some things at my disposal, like a Juno-60,probably the most popular synthesizer in the 80s. It just so happened that I was interested in synthesizers again, and I happen to have access to them.
So that's kinda how it all started. And once you started using the sounds you realize the sound sounds good with the 80's drum machine or whatever you know. So it wash't calculated, really, it was more just I had those tools. I'd just started using programming with computer and when you do a lot of programming, a lot of programming started in the 80s, at least the meat of it was in the 80s, and it was hard to avoid it but i didn't think about it that much.
J
And does it annoy you that so many comparisons come up?
T
I guess my thing is, i hear other records and i'm like 'that sounds 80's I don't think my record sounds 80's, but that's just me. I don't mind it, people can say whatever they want to, think whatever they want.
J
Don't take me wrong, but i thought it was maybe calculated in a way, because you have this certain style, your clothing, these images of yourself and the way you present yourself.
T
You know, I think there are things that are calculated. My videos are very calculated, you know, I was trying to pay homage to that kind of 90's reference. Thing is, when you mark it yourself in music, you have to calculate something. But i don't calculate the making of my music, you know. If I need to sell it in a way, is someone says to me "Okay George, you can sell a million records, we can put this label on it, 80's new wave records." If you tell me that and it's true, that that will sell me a million records, i'll do it. Because i don't care what label you put on it, I don't care if it's calculated or not, the music should stand for itself. And if people think it's a throwback, then that's fine. if they enjoy the music, then they enjoy it. If they don't enjoy it, then that's okay too
J
Because a lot of bands now are going in the same general direction.
T
I think that eventually you will find, and most people will find, that everyone's exploring a bit of past to try to come up with something new. And eventually it won't look like people referencing the 80's, because too many people doing it and then it'll develop it's own, it'll have it's own name or whatever. But his had happened in music forever and ever, you know… in the 60's you have people doing that sounded like 50's songs, and it was like un-cool. And in the 70's people started doing 50's songs, and it started to be cool again. So, to me it's all the same.
J
Your love of cars is pretty obvious (the Twin Shadow homepage had a special section dedicated to Datsun 280Z). Did it influence your music in some way?
T
No, i'm really more of a motorcycle person. I actually ride a motorcycle. I watch a lot of motorcycle movies and stuff like that. I don't know if it influence my music, but i like the energy, that world. But motorcyclists mostly listen to bad music, so… i don't know… I think the feeling of it definitely influenced me.
J
So, first European tour with Twin Shadow. How is it going so far?
T
It's great!
J
Any highlights?
T
I can't say. We've been really lucky, you know, it's been almost sold out all across the board.
J
What's running on the stereo in the van?
T
We listen to the radio. We like to find out what each country's playing. They're all playing the same shit, but… it's fun to try to find a good song on the radio dial. Our van is kinda strange, we don't have an iPod hook-up in the front, there's an iPod hookup in the back but then not everybody can hear it, so we just listen to the radio. But we haven't been bumping any records that we know, we're just listening to the radio so far.
J
How's German radio?
T
It's terrible! It's still better than American radio though.
J
Really?
T
Yeah! American radio is total crap.
J
But you have college radio.
T
Yeayeayea… there's college radio stuff, but I'm talking about your FM dial in your car. I mean, when I'm in the states, we just do like a Pandora. You can set up a radio station on your phone. You can put in a musician you like and it does music based on that. I'm sure there's something like that here. Like LastFm type of thing. We just do that, because the regular radio is just hopeless.
But not all of the places! You go to Chicago or something, you've got these great RnB stations. It's really nice… And there's country stations too that's kinda cool in the south.
J
So what's next after the tour?
T
More touring. We're just on tour this year. Until who knows when? It just keeps coming in, we're doing a lot of festivals this year, so we'll be touring pretty hard and then we'll hopefully have some time to start on the next record.
J
Any idea which direction you want to take the next record to?
T
Just more pop, more poppy!
J
Sounds good! Any message to our Indonesian readers?
T
Oh wow…
J
Have you been somewhere in Asia?
T
No, I've never and it's so crazy that I haven't, it feels like I should have been by now. I don't have a message, I just hope they like our music enough so we can come visit!
Five hours later the band wrapped up their set with an encore of David Bowie's "Ashes to Ashes." The live songs were nothing like their album counterparts. With a live band, the songs sounded more muscular, funkier, sexier. And to some extent it underlines just how good a songwriter Lewis is. When I pointed this out after the show, he broke into a smile and tells me how he hopes to transfer this particular dynamic into the next Twin Shadow album. Tomorrow is Vienna's turn, but he has already gathered enough people who are anxious to give him a taste of Munich's nightlife.