Listen to Kelis New Track "Jerk Ribs"
by Ken Jenie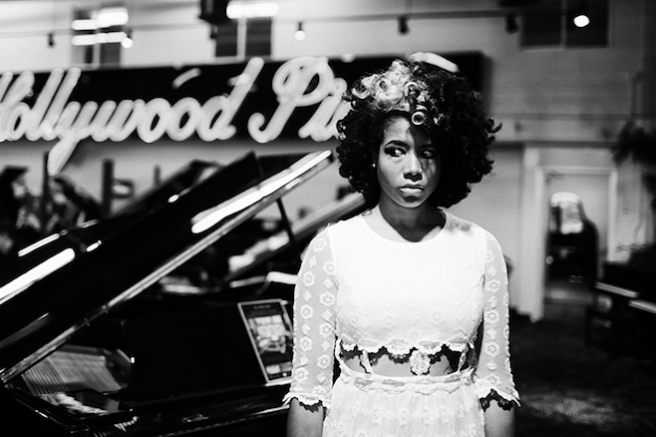 To be perfectly honest, other than her radio hits (and the super-catchy "Baby I got your money" chorus on an ODB track) I am not too familiar with Kelis' discography. When I heard that she has a new album coming produced by TV On the Radio's Dave Sitek I started paying attention, and a preview of what's to come has been released in the form of a new single, "Jerk Ribs".
The song features a tight production by Sitek, with a percussion and horn section that particularly stands out. Kelis' singing here very much reminds me of an 80s Michael Jackson without the James Brown-esque shouts – a subdued, smooth, but no less attention-grabbing performance. Needless to say, I dig it.
The album will be released via Dave Sitek's label, Federal Prism.
Listen to the track and download it below: