Hobgoblin
Sajama Cut's Influences
by Ken Jenie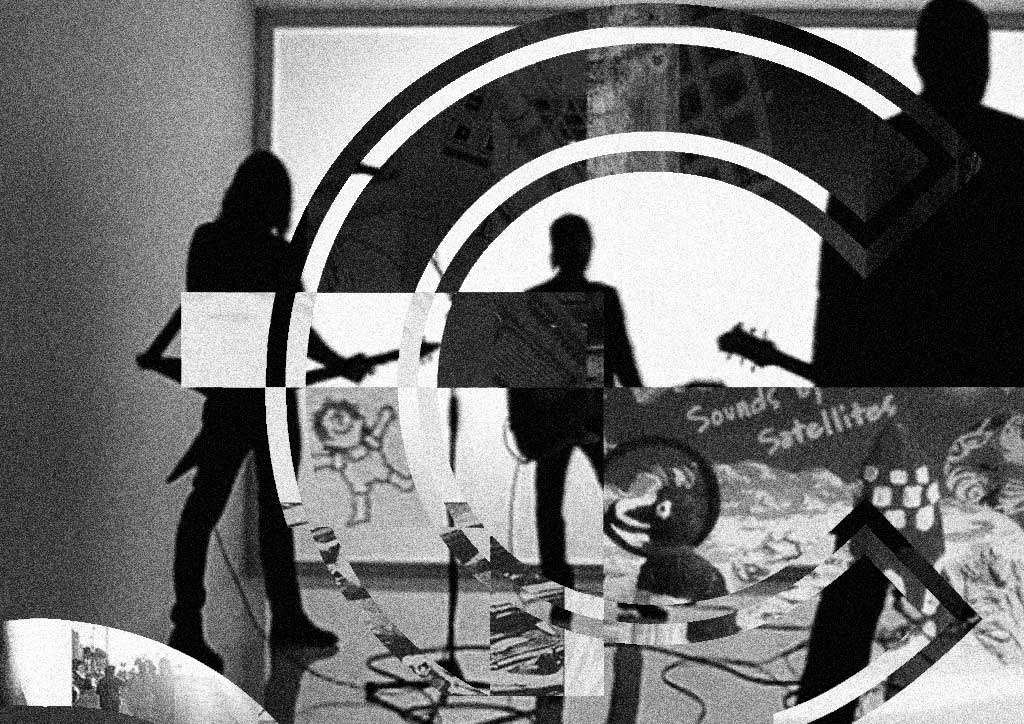 "I wrote Hobgoblin in a literal marathon of 3 days with a borrowed keyboard. The goal was to re-explore that first touch we have a musical instrument, when every edge of it still felt mysterious, almost-unreachable and utterly limitless. This was 2011, and a lot of those original takes made it onto the final version of the album. I knew we would inject a more-professional touch later on during the recording process, so keeping those early fuckups felt crucial – an element of purity that gets hard, sometimes impossible to retain on a long-haul production process. I sang the words right away as I was writing them – trying to naively Burrough my way through the lyrical process. Now, everything about the music still feels like complete truths – a very real reflection of where I was – and maybe still am – 4 years ago. With a child on the way then, and a 4-year old now, Hobgoblin gives me a proud feeling of warmth, even at its most frustrated. Adulthood comes late to most of us artiste types, spoiled on the fresh milk of adoration etc. But the feeling here is "We can get through it. And we can do so with our hearts and souls intact."
When the boys entered the fray to put down their parts in 2013 (maybe '14), it felt like the emotional foundation had been laid down and it was easy for them – most were now married and with kids too – to emote the same wavelength. I am so proud of this record and its truth.
These are the things that made it what it was, sonically." – Marcel Thee
Tang Junyi
I've always been interested in philosophy and certainly – notwithstanding my Chinese roots – do I connect with Confucianism the most, as in context of its spiritual approach, it has a basis that is practical and I would say, very rational based. Obviously this has a lot to do with having a child, and it seeps through the lyrics of Hobgoblin, definitely. I mean, the biblical imageries in my songs, as well those I take from most mainstream religions, are just funny crocks of jizz I indulge in to add a sense of giggles, but the New Confucianism references are based on trying some semblance of balance within the limitations of what a song can do.
Shel Silverstein
A lot of my children's books are now handed down to my daughter – My mother unsurprisingly has kept most of them in semi-mint condition. There's a lot of truths in them, and sometimes they are more terrifying now that you older. 'The Giving Tree' is one of those books, that a colleague gave to me, that is obviously incredibly popular for a reason. Basically, the best children books dive deep into the core of parental and familial love, which definitely is bookmarked in these songs.

Laika – Silver Apples of the Moon album
Bought this CD back in the 90s and have love this band and everything they have ever done, even their later, period. There is a chaotic beauty here that may be more clear with my work in The House of Faith and Mirrors, but Hobgoblin plays of that balance too. We wanted to stay mostly away from the brass heavy sound of Manimal and give this record an inviting frustration.
Akira soundtrack
This is an obvious one. I watched Akira when it was released as an 9-year old Anime fan and experienced a completely mind-melt. It may not be obvious, but all the synth-playing on Hobgoblin refers to this record. I honestly, absolutely know that our next record will have even more elements of this on it. The cavernous complexity of the arrangements here are so "visual", it is something that we – and maybe most modern bands – should try to command.

Ocean's Thirteen
This film is one of Dion's, our guitarist, favorite movies. Although he enjoyed the first two films in the series, Ocean's Thirteen was the film he always watched while working on this fourth album. He felt that this film has a classy touch that could be channeled to the songs in Hobgoblin.
Foo fighters – Rope
Another of Dion's influences, rope is one of his favorite tracks by the Foo Fighters and is a song that he must listen to before recording his guitar tracks for Hobgoblin. This is also a song that made him look up to the Foo Fighters, even though he has previously gotten bored of the band. This song is also an energy-booster for Dion, one that he uses to channel his guitar playing in Hobgoblin.
Tortoise – Glass Museum
Glass Museum is a song that is often being played on the MP3 player of our keyboardist, Hans. The second track from the album, Millions Now Living Will Never End, is rich with ethnic melodies played by Dan Bitney, and the contribution of David Palo of Slint, who took over the position of Bundy K. Brown on drums. Who knows how many parts of this song inspired Hans to explore his skills in Hobgoblin.
The National – Slow Show (Demo)
From the many songs written by The National, there is always one unique song in each album that differs from the rest. At the time the indie rock siblings were 'happening' after their "Boxer" album exploded in popularity, and Hans found a song in that album that he thought was unique. "Slow Show" (Demo Version) always accompanied him during Hobgoblin's recording process for reasons unknown. He really likes the brass sounds in the song, which inspired the brass sounds in Sajama Cut's music. The result is very pleasing and sounds variative.
Incognito – Jacobs Ladder
An eternal masterpiece by Julian Crampton that gives inspiration to bassist Randy Apriza in his married life, and influenced him to further study his bass-playing. This song was written by Julian while in Incognito. According to Randy, Julian Frampton is a role model that will definitely bring a new atmosphere to Sajama Cut's fourth album.
Bonobo – Discography
Listening to Animal Magic to The North Borders has become a special ritual that Randy must do before practice or recording for Hobgoblin. Bonobo is the monicker of Simon Green, a British musician, producer, and DJ from Brighton. This discography is a form of inspiration when ideas are spent.