Label Love: XL Recordings
Number four out of the list of six essential record labels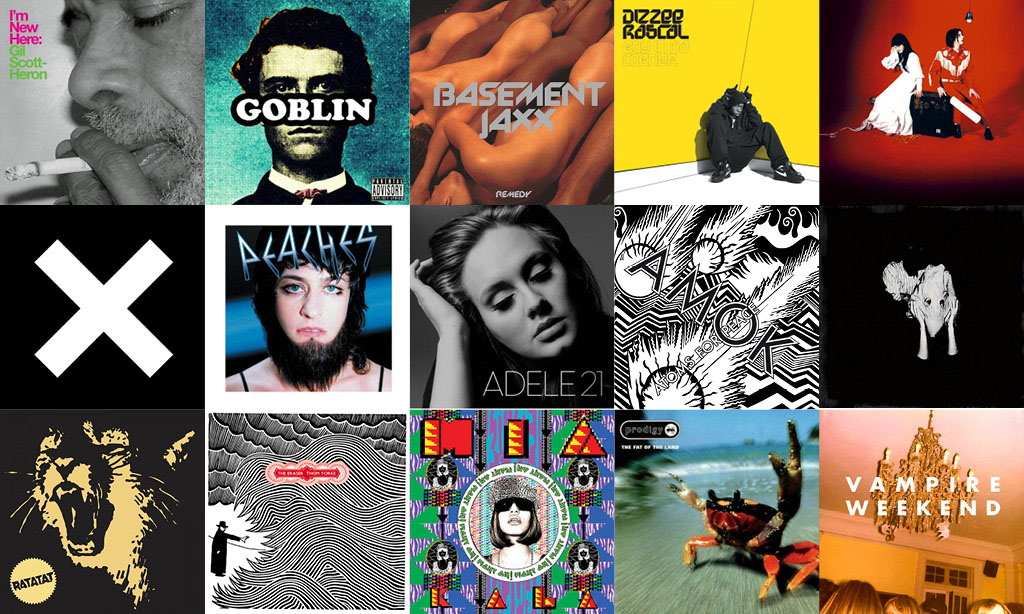 We all love that winning combination don't we: beauty and brains, wealth and credibility, power and intelligence, independence and success, affordability and quality. Yet it's quite seldom that we run across such ideal and utopian things in the real world. And as you and I know, everything is about compromise, is it not?
This sad yet realistic fact is perhaps even more accentuated in the cutthroat and fickle world of the record industry, where almost everything (for the most part) is based on record sales and long hard looks at the balance sheets, frequently at the expense of quality control and credibility. I'm not even talking about simple cold-hearted greed here; as for the vast majority of independent labels, sales are simply a perquisite for survival. This is where to story of Richard Russel and XL Recordings fit in.
Starting life as a dance and rave offshoot of Beggars Banquet Records in 1989, Richard Russell and his partners Tim Palmer and Nick Halkes set up XL Recordings by releasing a few UK garage/jungle/techno tracks for the first few years: SL2, Jonny L, Empirion and The Prodigy to name but four were amongst the label's first releases. And it was through their early associations with Liam Howlett of The Prodigy that provided the first real discernable income for the label, when the Bristol group first released Music For The Jilted Generation in 1994 followed up by The Fat of The Land in 1997, the latter becoming a major crossover success on both sides of the Atlantic. Their balance of close quality control combined with 'an ear for a hit' was to become their winning formula for years to come.
Their record-sales success was one thing; how they did their business was another. Famed for hardly possessing any said corporate skills, Russell (who is himself a DJ) simply released things that he liked. Even more importantly, his label released only half a dozen records and signs an average of one artist each year. As he told The Guardian "The small release schedule is fundamental to what we do. In the past, we veered off it, and our eyes went off the quality control a bit. Once I'd recognised that, I made it a real mission to only do things we could commit to. There's a natural momentum towards doing more, and I battle that all the time. We get offered 200,000 unsolicited demos a year and yet only sign about one artist a year. We're basically saying no to everything, lots of big artists as well. You need an element of fearlessness to do that. It's basically an anti-business philosophy."
XL's golden rule of strict quality control and refusing to gamble on stuff that could be successful but it doesn't like would prove simultaneously head-scratching and ground breaking up to the present day. Consider the varied roster of artists, sounds and success that has come out of the label's mixing studio: Basement Jaxx, Atoms For Peace, SBTRKT, Sigur Ros, Vampire Weekend, Thom Yorke, Peaches, Gil-Scott Heron, M.I.A., Tyler, the Creator, The White Stripes, The xx, Azealia Banks, and perhaps most spectacularly Adele have turned XL into one of the most idealistic yet profitable labels of our times.
Luckily for us, their role in the wider world of the music industry doesn't seem to be slowing down anytime soon. Already boasting its own respectable subsidiary Young Turks, XL's holding company Beggars Banquet also features some on independent-rock's most revered and Europe's most influential record labels: 4AD, Matador and Rough Trade Records. And as long as Russell is in charge, life seems to just get rosier for XL.
Ffonz' 5 Essential Tracks by XL Recordings:
1. The Prodigy – Poison:
2. Gil-Scott Heron – New York Is Killing Me:
3. Adele – Rolling In The Deep:
4. The White Stripes – Ball & Biscuit:
5. Tyler, the Creator – Yonkers: