Mutia
A Short Story about A Little Girl Aged Four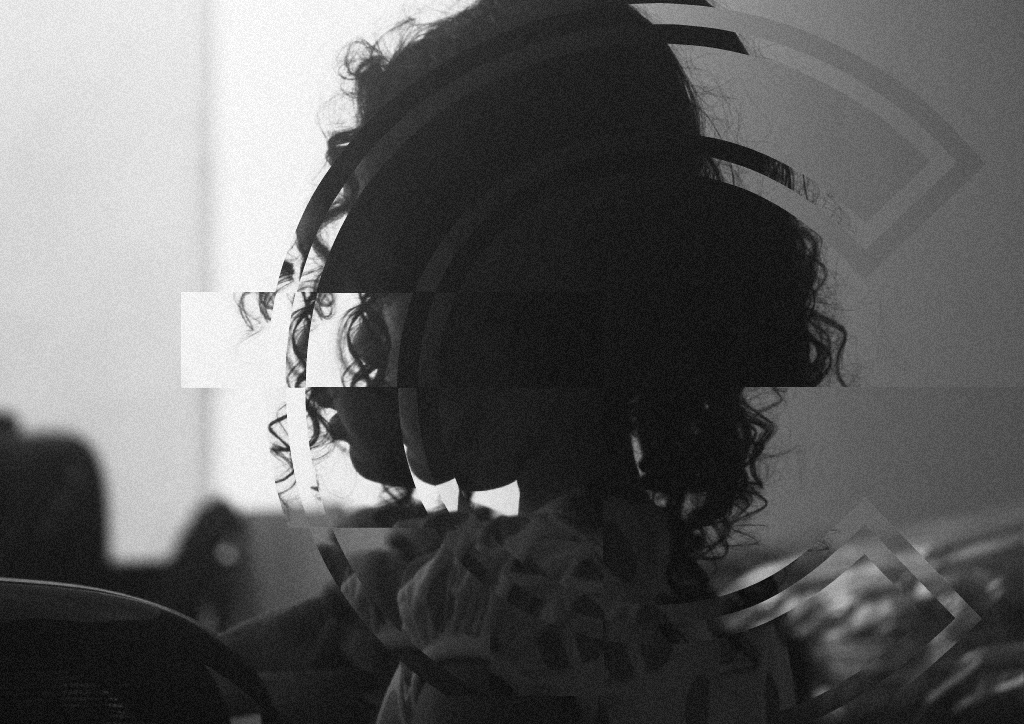 This is a short story about a little girl aged 4 named Mutia, who has to deal with her situation, moving from her hometown (small village in Indonesia, Garut) to accompanied her mother who is working as a housekeeper in the metropolis city of Jakarta. She has to deal with all limitation in Jakarta, not having any friends and actual toys. She is afraid to be friends with the other kids who has lighter skin and straight hair also accepting and knowing that she is not equal to them.
At a glance, Mutia is just a normal kid from a small kampong in Indonesia, Garut. But what makes her differ than the other kids her age? Starting from the very young age, 3 years old, She had to accompany her mother to work in a whole different environment leaving her father, and her 2 older sisters. Her mother is our housekeeper here in the metropolis city of Jakarta, and from there I has learned so much to appreciate life from her.
Mutia is not a demanding child. She knows her mother's capability especially when it comes to spending money. Ever since she moved to Jakarta from Garut, she becomes very shut and shy towards her surroundings. Besides, her economic condition, she who just turned 4 years old knew her social status in this neighborhood. It is not easy for Mutia to adapt in her new drastic environment. As the other kid mostly play gadget such as tab, ipad, wii, or other toy you used to see at kids store, she's never been able to buy those kind of toys. Her mother can't afford it and even she's never go out to the mall. She is happy to play with basically junk like straw, used cards, food brochure, leafs, stones, hanger and bottle cap which are stored neatly in one plastic bag. Mutia can seek for enjoyment in small things from her nearest surroundings.
Oftentimes, I persuade Mutia to play with the kids from our neighborhood however she always refuse. "Why don't you play with them?", "I don't want to, I'm ashamed", "Why would you be ashamed?", "Tia has dark skin". Mutia feels her dark skin which she refers to black and her curly hair are not beautiful and differ from kids in my neighborhood. Mutia always feel beautiful after shower seeing her curly hair becoming long and straight when wet. When I play with Mutia, she always flatter me, "You're so beautiful like Princesses" just because we have a lighter skin tone and straight hair. And if I try to convince her that she's beautiful, she wouldn't believe it. "Ah! No, no really I'm not" she said.
Everyday, Mutia helps Mbak Dewi or her mother to sweep the floor, wipe the glasses, and basically cleaning the house. She has to eat by herself, bath, and play alone. Not often, she has to open the heavy tall gate when somebody rings the house bell. She always say that she can do it but I see that she is struggling to open it so whenever I see her opening the gate I always help her to do so. She knows her mother works a lot so she has to help with bringing our bags, offer us for lunch or dinner when ready, and lock the door house. From there, I learn to be more independent.
We learn how to be independent from a 4 years old Mbak Dewi's Daughter. I bring my stuff alone and found time to play also to teach her. Mutia always asked us to teach her with English, on how to count, to write, and to spell. Eventhough, Mutia confuses to say Gold with "Golok" or maybe struggles to say "I love you" with "I yov u" but she determined to learn. If I teach her one song, she will learn it overnight to perform in front of us in the next day. Mutia is a smart girl and fast learner if only the circumstances could be different.
I do not have to go through deficiency, but Mutia? She can embrace her family situation and still manage to smile and make us happy. We always have what we need, our wants to be fulfilled, but Mutia didn't have the courage to even ask. I am in college now, we are no longer fully living under the same roof with her in our parent's house so we seldom see her and play with her. If I got the chance to go home, Mutia is there waiting for us to give us present. Yes, a bag full of junk she can collect from anywhere at the house. Used eraser, torn paper full of her drawings and random writings which she can not read, folding food brochure, or new song she cannot wait to perform when I am not home.
Her happiness is the same with other kids who plays tab, lego, barbie, or playstation. I dont want her to change because she discovered that she's different. Mutia is no different than any other kids. She is Mutia, and She is precious because she looks up the world as beautiful as the kids who have everything.
"Mutia" ditulis oleh:
Andrea Kimberly 
Currently an International Relations student who likes to capture and tell. A very acute imaginative person loves travelling and seeing something new. Writing in between scrolling down Tumblr. Read psychological thriller books, sometimes.