Archipelago Festival Conference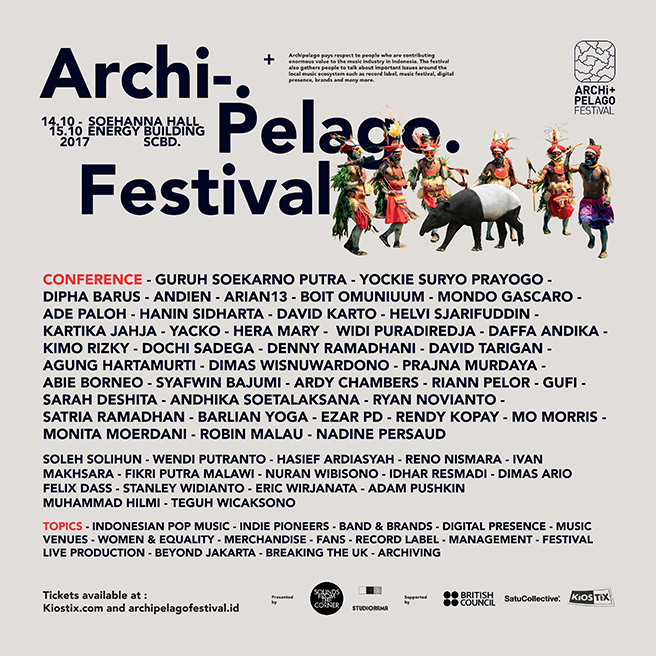 Full conference line up for Archipelago Festival is here! We have more than 50 experts from different fields who will share their knowledge on 15 different issues around the local music scene in Indonesia.
Archipelago Festival is a melting pot for everyone who loves music in Indonesia to meet people, exchange knowledge and most importantly: establish network. The festival also brings 12 emerging acts from Indonesia & around the world to perform!
See you at Soehanna Hall, 14-15 Oct 2017!
More info: archipelagofestival.id
Tickets available at kiostix & archipelagofestival.id