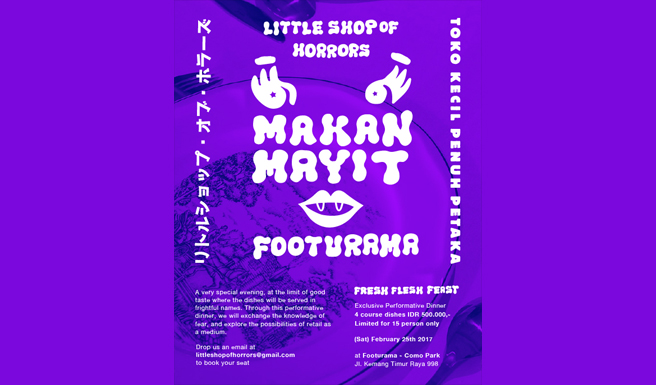 We are closing our Little Shop of Horrors event at Footurama with another peculiar "Fresh Flesh Feast" or "Makan Mayit" performative dinner on Saturday, February 25th 2017.
4-course dinner with the price of IDR 500.000,-
Special music performance by Ken Jenie and Mar Galo of Jirapah.
Collaborators: Elia Nurvista anf Chandra Drews
Drop us an email at littleshopofhorrors.jp@gmail.com to book your place.
WARNING: This programme contains grotesque imagery, including real accident, ingredients and casualty footage.