Freeform Fabrication
A Brand of Ideas and Expression.
by Ken Jenie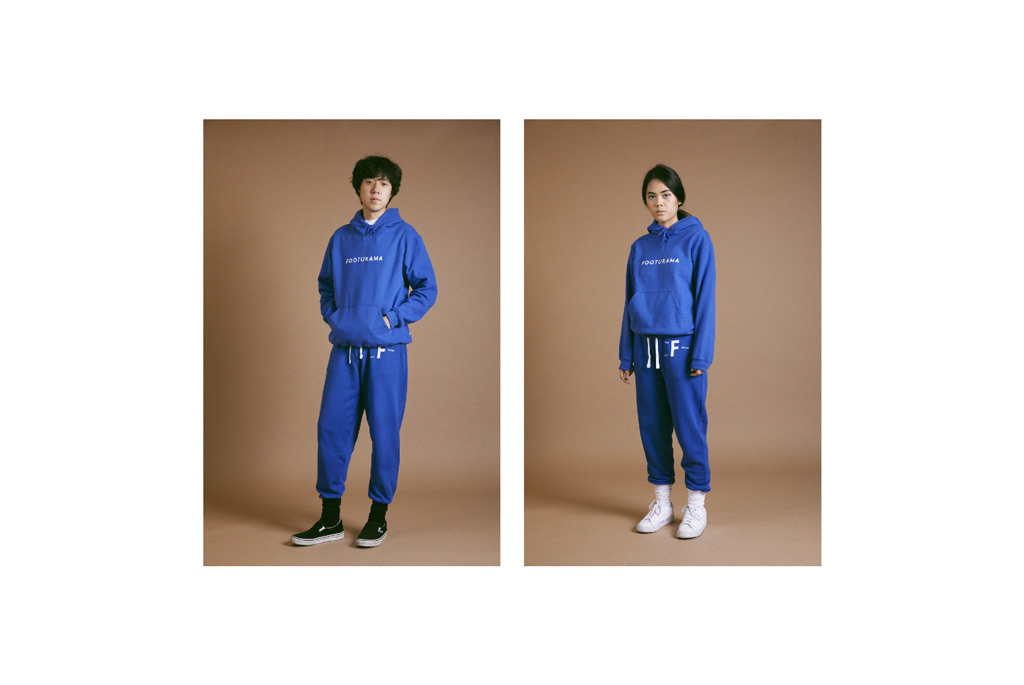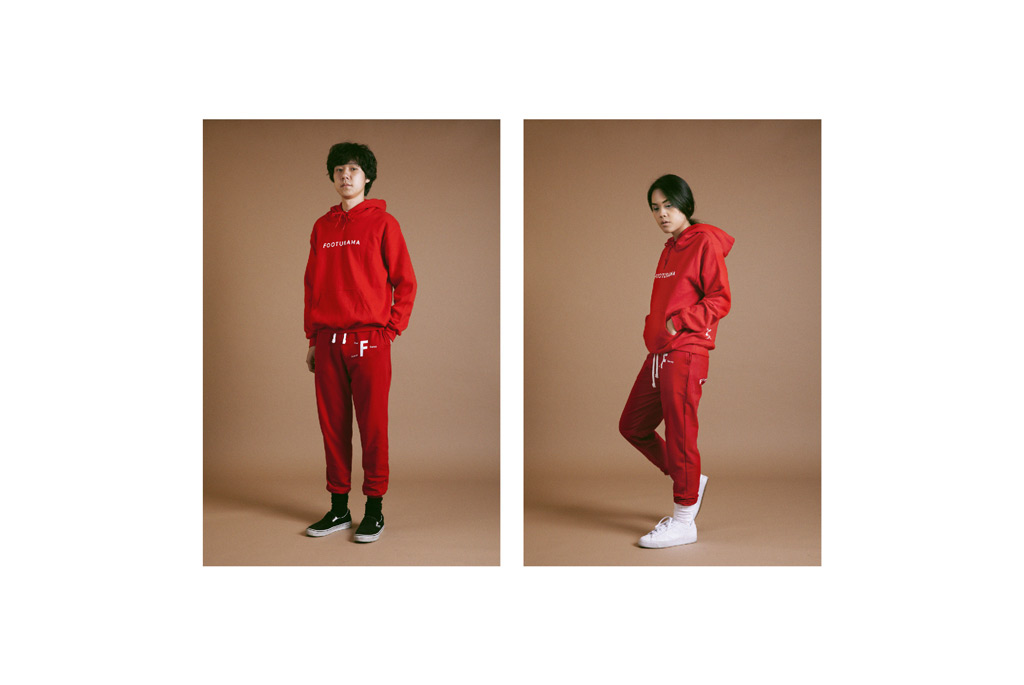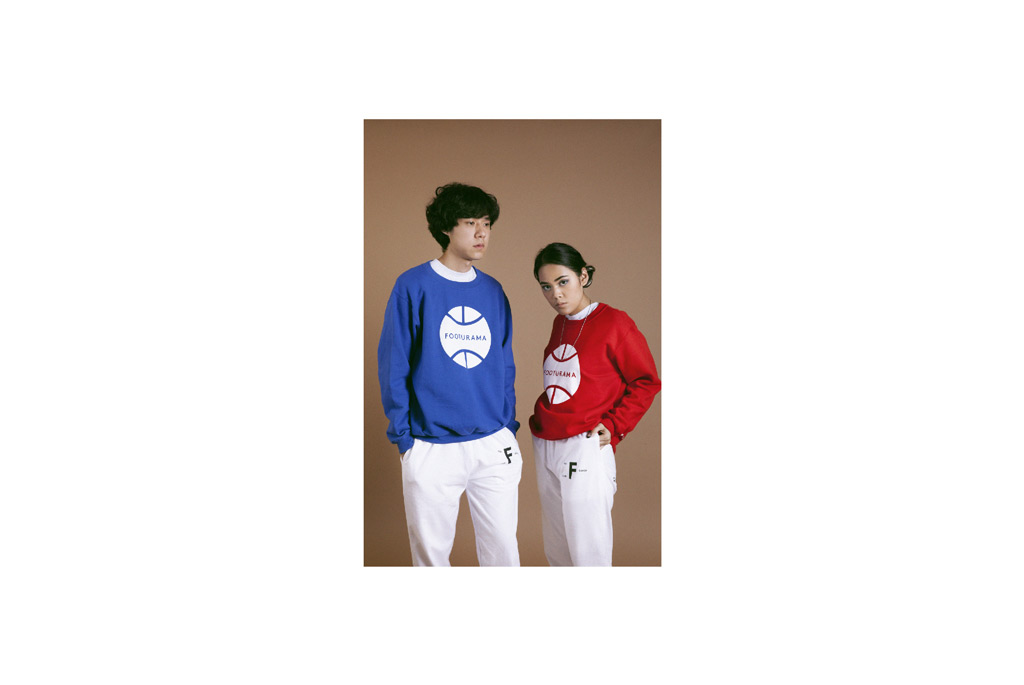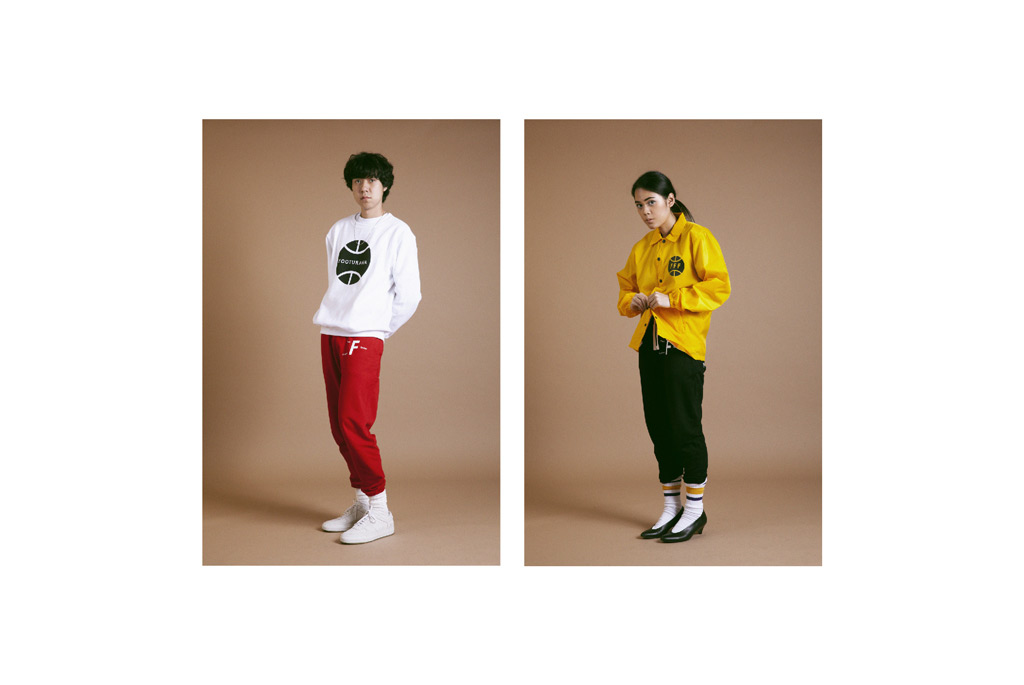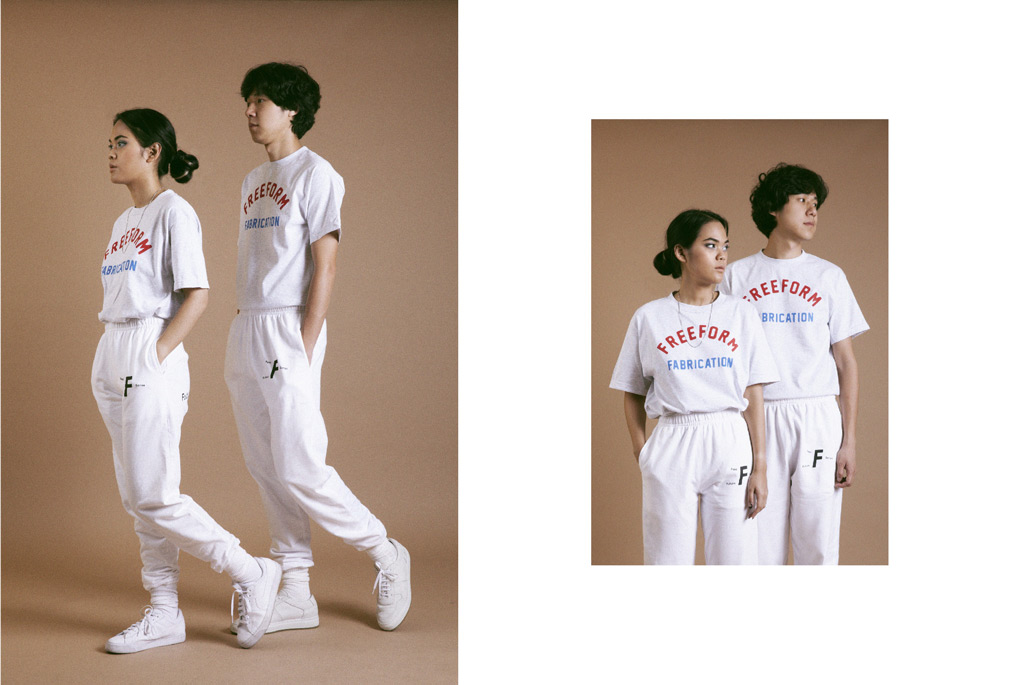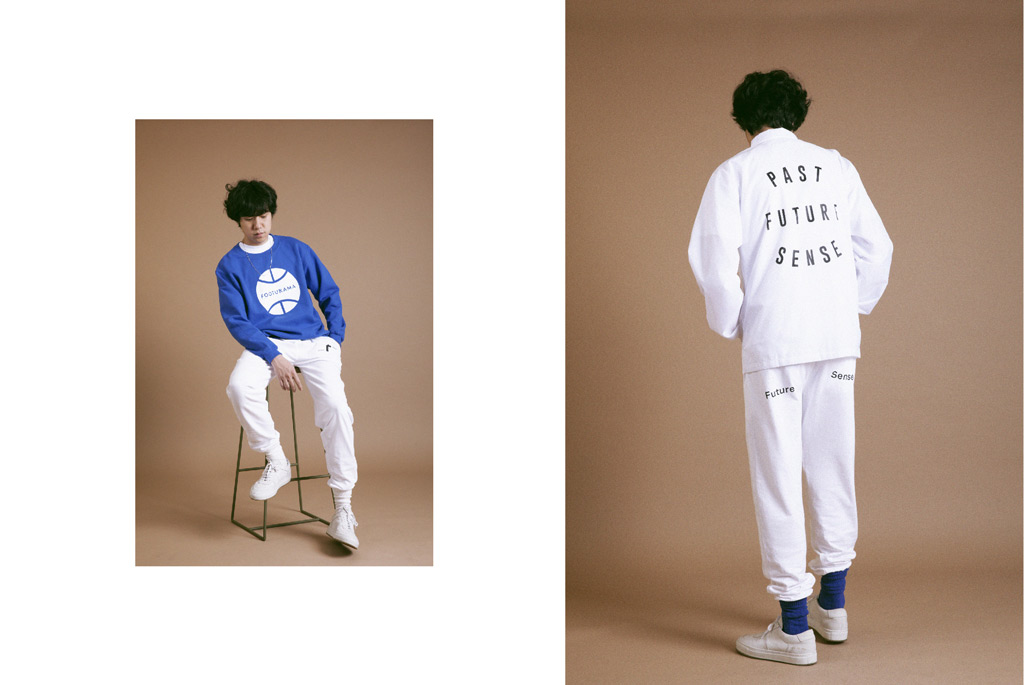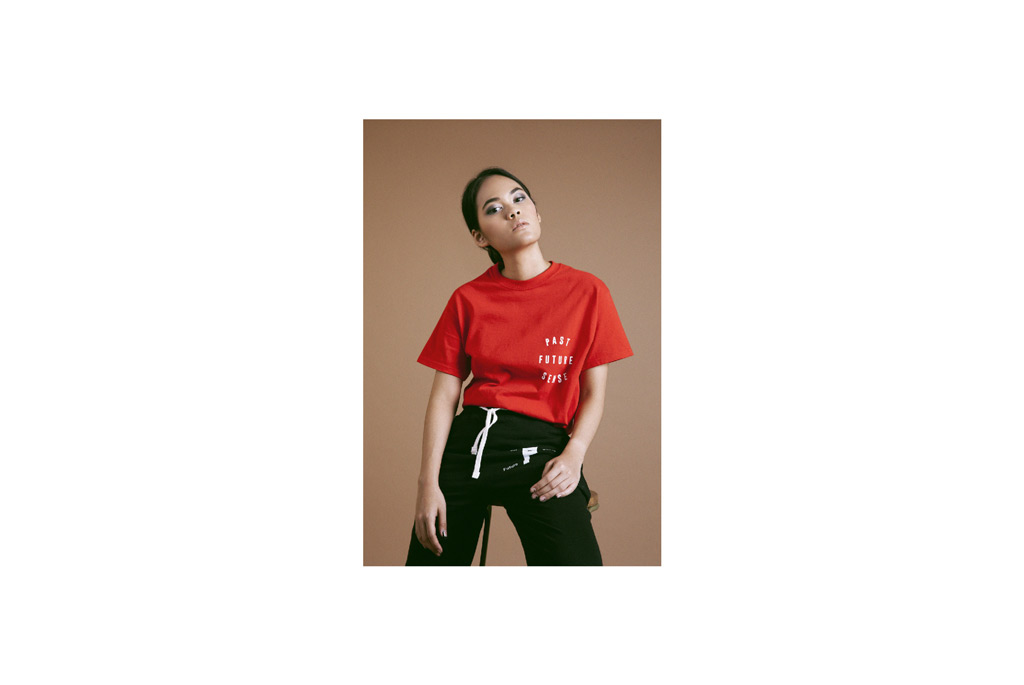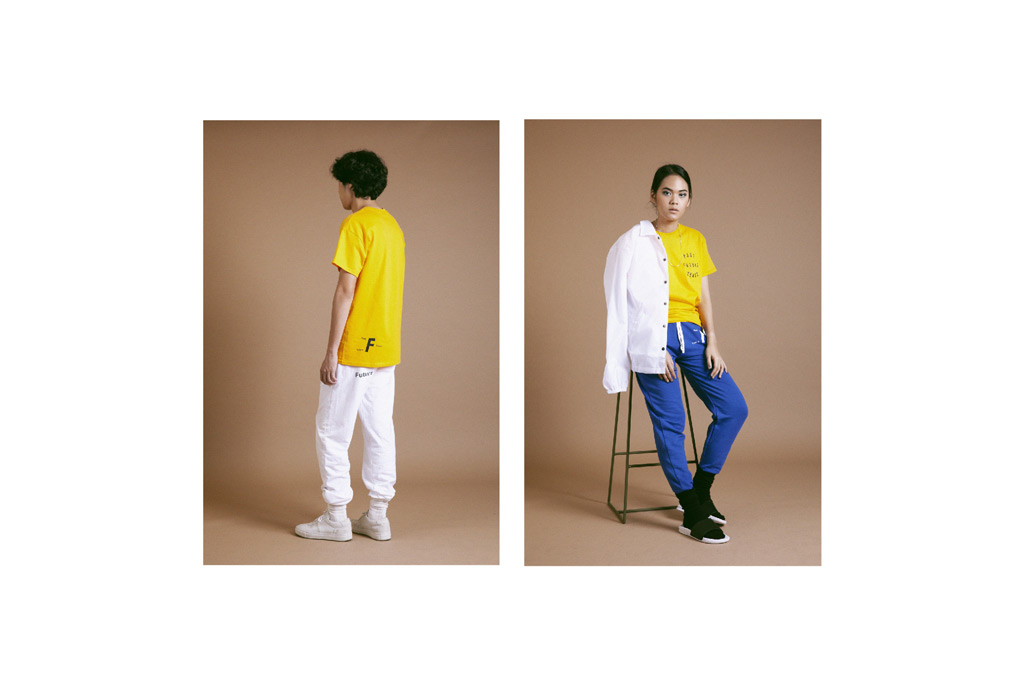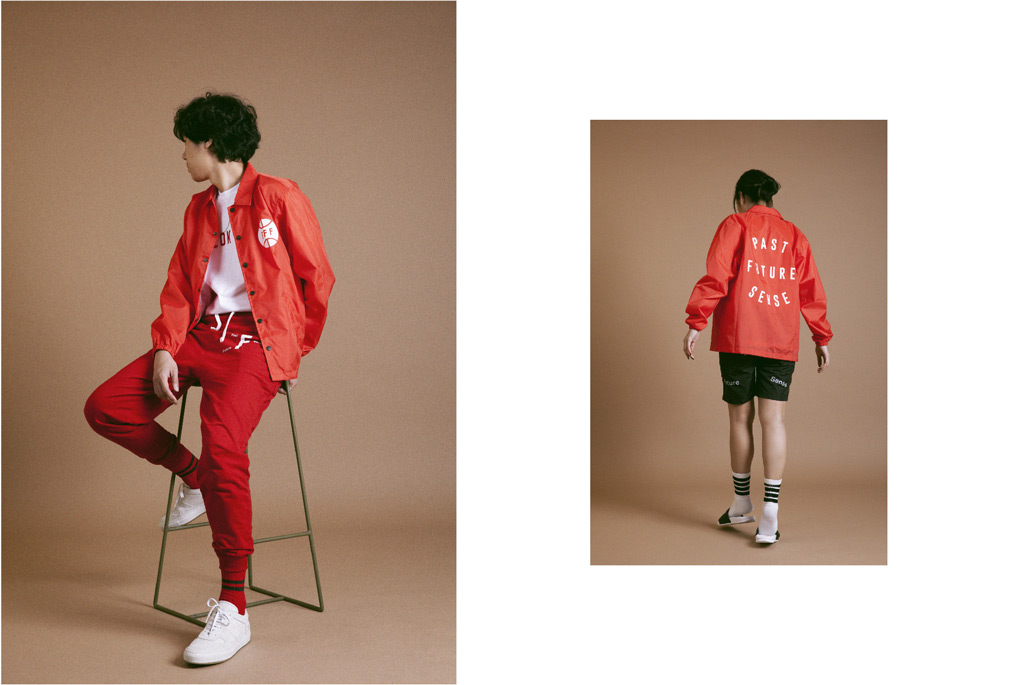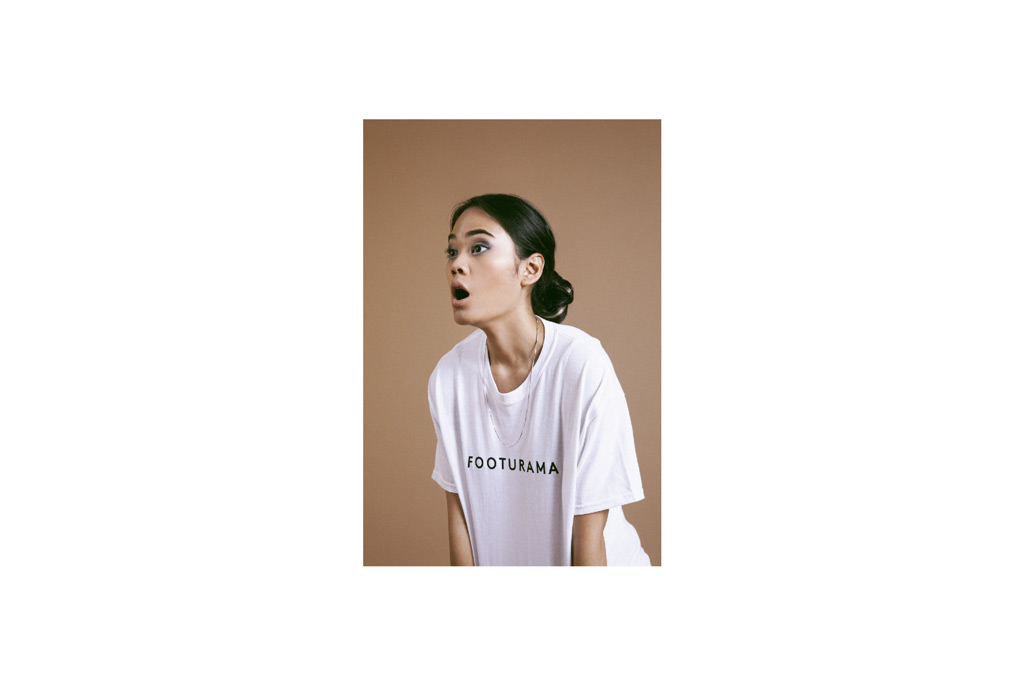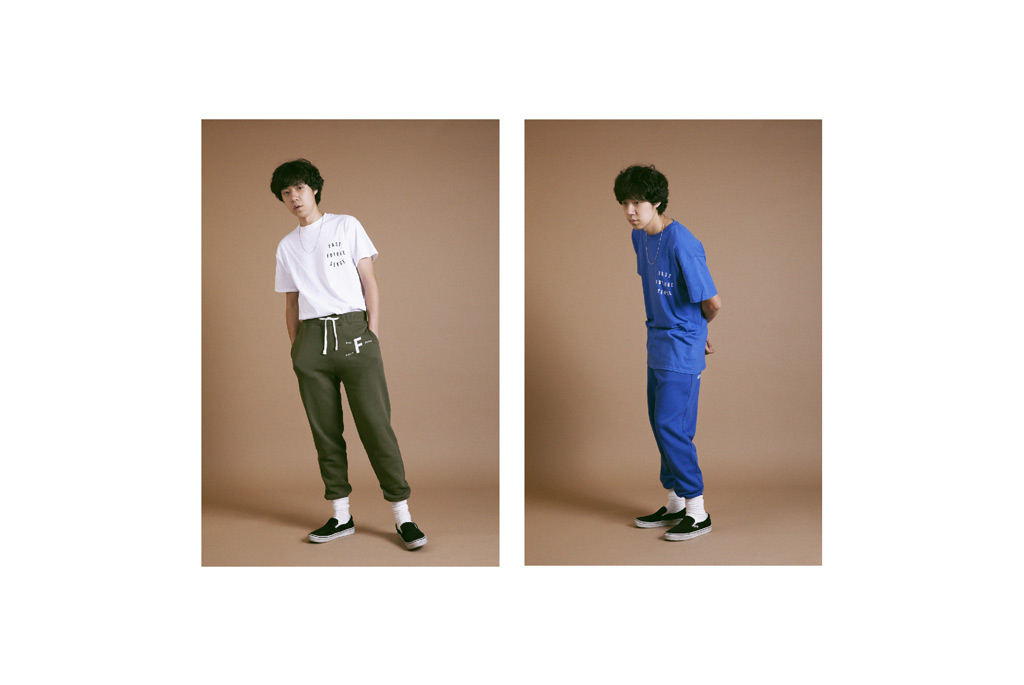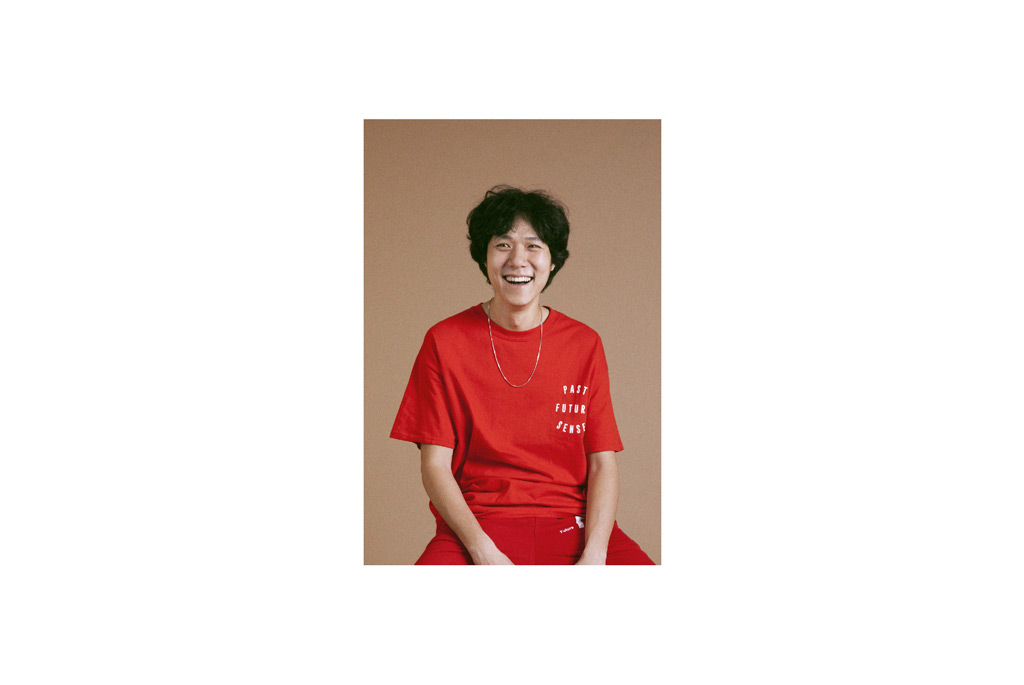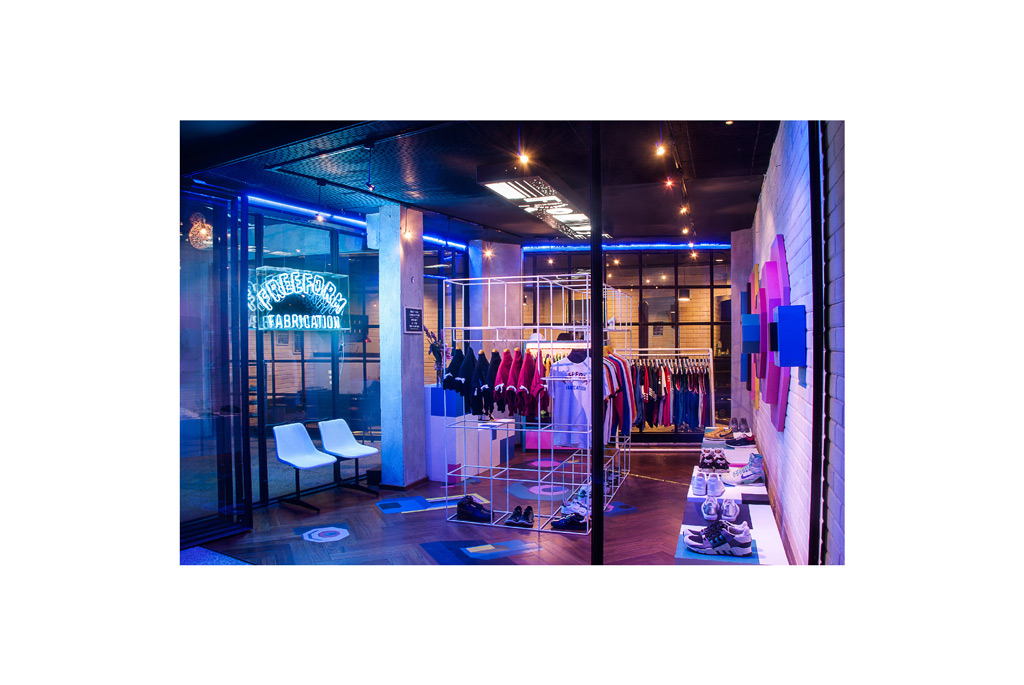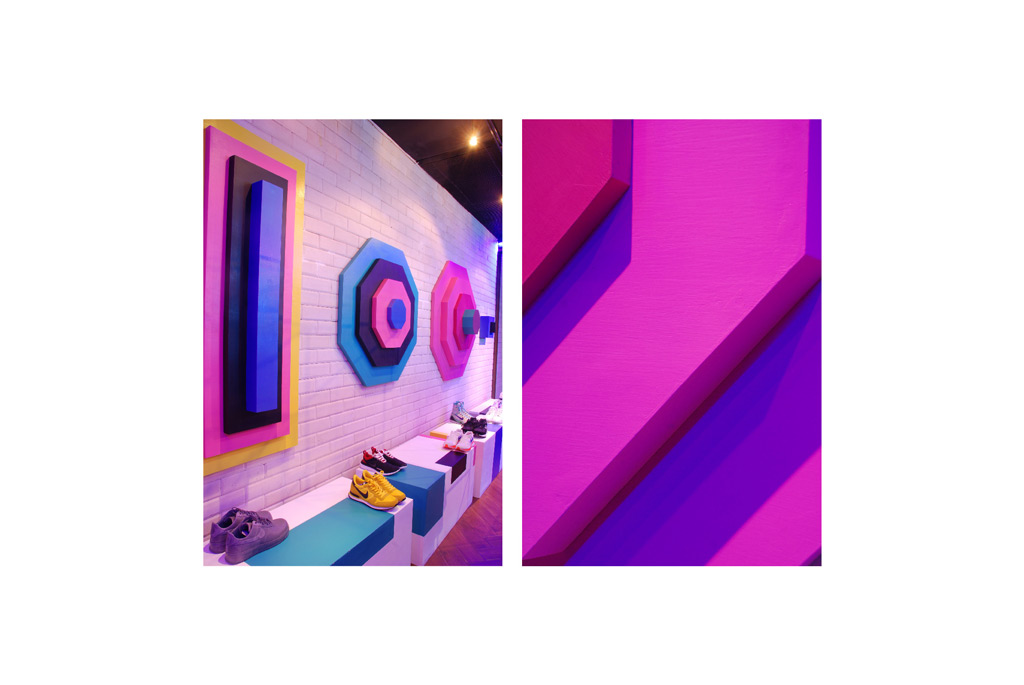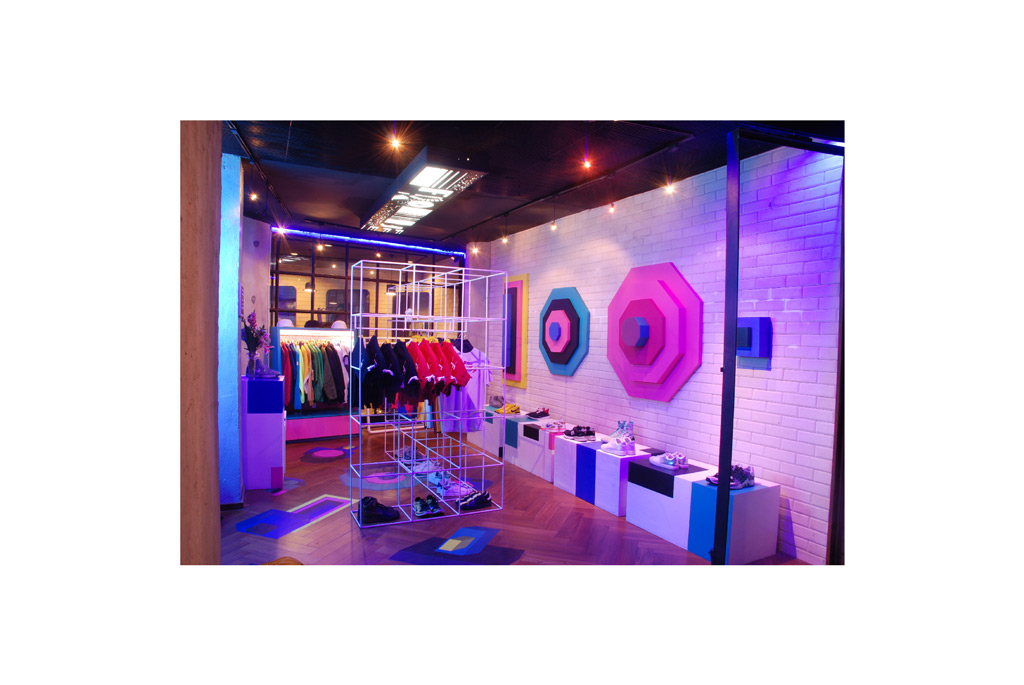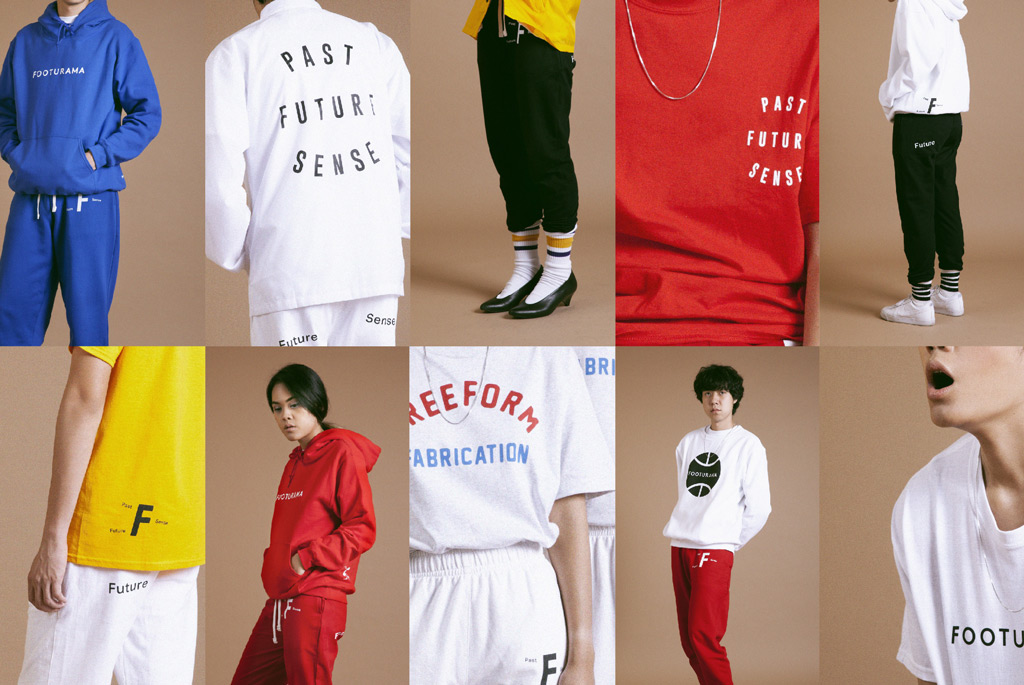 6 months after Footurama.com reinvented themselves as a consignment store and e-commerce site through their Past Future Sense concept, the brand introduces its very first Freeform Fabrication collection featuring multi-color sports-inspired tees, sweatpants, sweatshirts and jackets. Black, white, and olive are the basic colors of the collection, creating the foundation for the bright red, blue, and yellow color ways to take center stage. The colors visually solid and bold, and coupled with Footurama's "F" logo and "Past Future Sense" tagline printed on the products, the first collection is like an introduction to Freeform Fabrication, the bold colors and branding announces the arrival of a new vision.
Despite its presence in Indonesia's streetwear world, Freeform Fabrication isn't simply about fashion. Max Suriaganda, co-designer and co-owner of Footurama and Freeform Fabrication, explains that Freeform Fabrication is about communicating ideas, whether it is through art installations, marketing campaigns, or fashion products such as this collection. Creativity is what the brand stresses, and it considers the imagination and ideas to be the primary focus of Freeform Fabrication. The product is the medium in which both the fruit of their brainstorming and brand philosophy are expressed, and is considered secondary.
Max, along with his associates, has been in the world of streetwear for over a decade. Footurama was first conceived in 2003 as a blog that documented the trends and innovation of the sneaker culture specifically, over the years broadening its scope to include other streetwear items and other urban subcultures, before evolving to its current e-commerce format. It's 2015, and Max has observed and been involved in the scene for over a decade now.
Regarding what streetwear is like today, Max explains that "after going through several eras of experimenting, streetwear is now mature. It is still spontaneous, expressive, and responsive towards the urban environment it is born out of, but it is no longer bound by certain genres. There are many different references it now takes inspiration from – it has a mature state of open mindedness." A statement that is parallel to what Freeform Fabrication has done in the past couple of months. Take a look at the pop-up installation it created in Common House from March 14th to April 12th this year. Inspired by the Memphis Group, the postmodern Italian designers and architect movement from the 80s, the installation was colorful and iridescent, and its design style distinct. It brought Memphis Group ephemeral furniture design style into the retail space where Freeform Fabrication first introduced its new line of products.
During the launch of the new Footurama in November 2014, Freeform Fabrication did a pop up installation as well, the theme of the past taking the form a vintage shop, with one of a kind items ranging from statuettes, furniture, to a set of syringes being on display.
The collection inspired by sports, an installation inspired by the Memphis Group, and another with a vintage shop theme – this medley of otherwise distinct influences is a realization of what Max has described to be the mature state of street culture today.
Max stresses the distinction between Footurama and its Freeform Fabrication brand. In the past, Footurama and its products have been synonymous. Max explains that previous Footurama products were always released in small batches and only during the brand's event, which includes Footurama Swapmeet and RPM.
The current format of Footurama, as carefully as they keep its quality and stresses how it is more than a website of functionality, is at its core a consignment e-commerce shop. What were then products to accompany Footurama events has now established itself as its own entity, and that is Freeform Fabrication. It is Footurama's project that isn't bound by the demand of commerciality, focusing on pure creativity and idealism. The two combined creates what Max hopes to be more than a shopping experience – the designer wants Footurama visitors to be inspired by the brand's presentation whether website design, product selection, blog content, or copywriting, that visitors know there are bright and creative people sharing their ideas and references through the brand.
One of the most distinct products Freeform Fabrication has released is its City Pack. This t-shirt collection dedicates itself to neighborhoods its designers feel a special attachment to. When the line was first introduced, t-shirts bearing the name Polim (the neighborhood Footurama's first physical retail appeared) and the electronic market Glodok were introduced. When the brand opened shop in Pasar Santa's third floor, the Santa t-shirt was introduced, now with its new collection Blok-M, the South Jakarta neighborhood known for its concentration of Japanese businesses and variety of shopping centers, has just been released. This line, as Max expresses, pays homage to locales, and though right now the names that appear are Jakarta neighborhoods, in the future it will have neighborhoods from different Indonesian cities, and perhaps even international cities as well. Since the City Pack's release, there have been a number of copies made by other brands with names of different neighborhoods. Max gives a positive reaction to this phenomenon, saying that it is nice to see people taking pride to their neighborhoods, and he is glad that Freeform Fabrication has inspired them to do so.
Although it is most certain that Freeform Fabrication will have another collection of fashion items in the future, Max says the current multi-colored sportswear line is only one of the ideas the brand has, and that the next collection might be a stark contrast stylistically to the current line. What exactly will the brandoffer in the future is unknown, but what is sure is that we will see a variety of new and creative projects from Freeform Fabrication.
This open-minded sense of ideas Freeform Fabrication internalizes is in line with Go Ahead People, an online community in Indonesia that encourages talents to be creative and share their ideas with its members. With many different disciplines in visual art, sound, and fashion, Go Ahead People is a good place to surround oneself with creative inspiration. Its 2015 contest, Go Ahead Challenge, members are invited to submit the product of their creative labor, whether visual art, photography, music, or style, and 4 winners will get the chance to visit art festivals in Melbourne, Australia. So if you have the creative drive do submit your work to Go Ahead Challenge for a chance to witness some of the finest art in the world.
—
Visit GoAheadPeople to learn and be part of a creative community.
Photo credits:
Hilarius Jason (1-15)
Samuel Evander (16-18)