MRC Riddims' Minimal Techno Beats
Exclusive Stream Single from the Album "Sicka Than Your Average"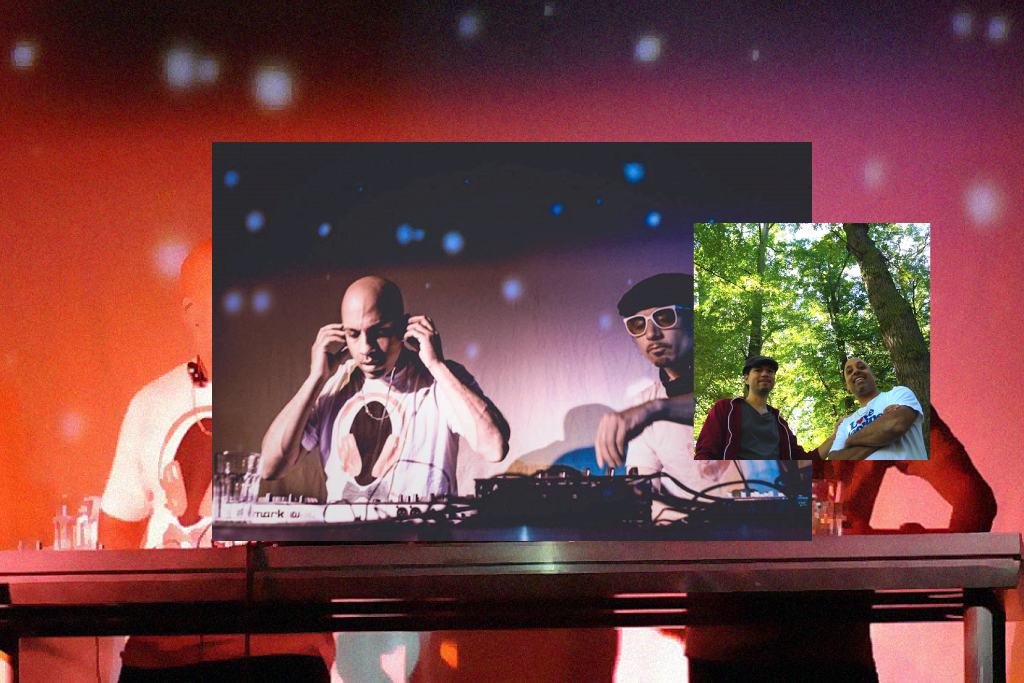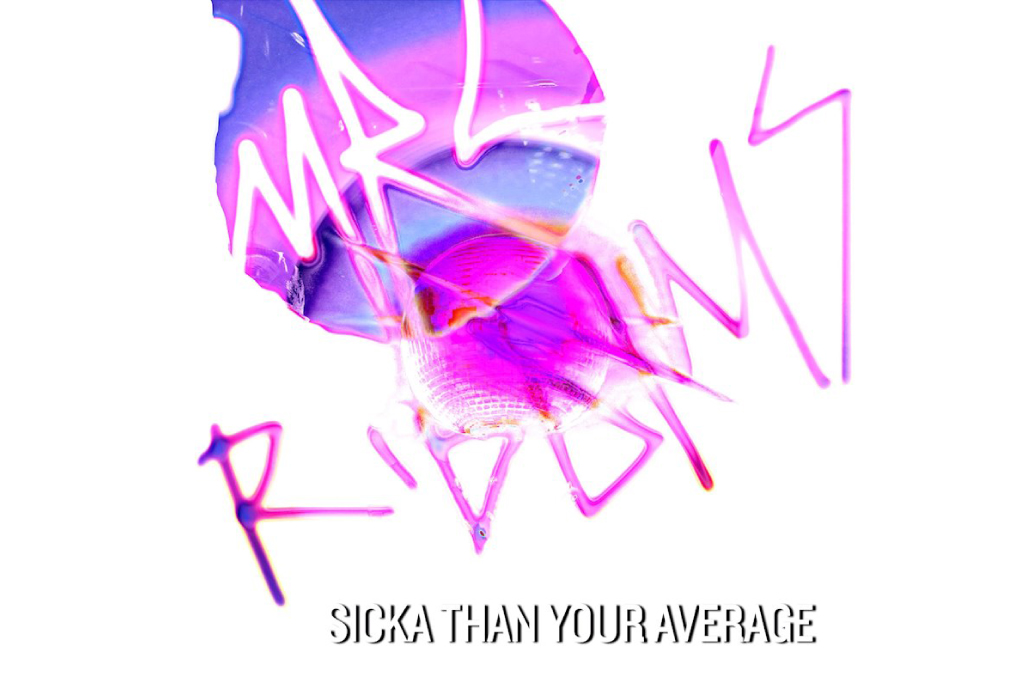 Before MRC Riddims, all of you had music projects that contrast to one another's. Alap with noise/hip-hop music as Dälek, Merc with his shoegaze music as All Natural Lemon & Live Flavors. Despite the differences, what made you two decide to have music projects together?
ALAP: Before I started dälek, I was a recording engineer/producer. I worked with a lot of different types of artists from jazz to punk to hip hop to classical to country, etc. All Natural Lemon & Lime Flavors was actually a group I worked with extensively. I engineered and mixed all of their records so I learned a lot from them. Their influence was a huge part of the dalek sound. In fact Joshua Booth who was in All Natural was part of the dalek team in the studio and for a few tours. So there was always a dalek/All Natural Lemon & Lime Flavors connection from the beginning. In 2009 Merc who had already had various project like Then Ten and If When started making more club and Dancehall oriented beats. I was kinda dead on the dälek and old hip hop sound at that point and was super inspired by what Merc was doing. So I basically said to him I'm joining you. Hahahaha!
MERC: We had both been through so many musical phases at that point and Alap had worked on almost everything I had done as an engineer/producer. We were both always coming from an unconventional direction in our respective genres so we had a ton in common that way, always trying to kick down the doors of shoegaze, hip-hop or whatever else. So conceptually, we had a lot in common. My last project was a band called Ifwhen and we actually did a split 12″ with dalek on Claire Records. That was the unofficial beginning of MRC Riddims.
MRC Riddims' has various beats, hence making it unusual. It also has an experimental touch that flourishes different vibes, from techno to dance music. Did your contrasting background in music before influence any of the music making process?
ALAP: We have always been fans of all music. Literally every type of music has something to offer and we would share stuff with each other all the time. So our backgrounds were not actually contrasting at all, we both loved everything and I think we both felt limited in our older groups sounds/vibes after doing it for so long. Making music together with MRC was a way for both of us to actually tap into various influences we had that we hadn't used before in our old sounds, so it was very fresh and rejuvenating for us creatively.
MERC: MRC was a way of living out our childhood fantasies musically. There was mainly an element of pure fun that we were craving and it wasn't so represented through the veneer of our other groups. Stuff that makes little kids want to jump all over the room. We really ran with that, just making music as fun as possible and tapping into music we loved as little kids. We always kept hints of our experimental side, even if not by design, we're both kind of weird guys, but it takes on a whole new meaning when making music meant to celebrate life.
Aside from the differences, what sort of brainstorming process do you guys do in the making of MRC Riddims' music?

ALAP: I don't know how much brainstorming we did/do with MRC, but we definitely consciously wanted to try out styles and grooves and vibes we had never done. So there was always a push to fuse things from say trap/new skool hip hop, Dancehall, techno, House, disco, etc. These styles were very new and outside of how we used to both produce, so that was probably the closest thing to brainstorming. Just being conscious of the fact that we wanted to explore new styles and sounds and not repeat what we had both done in the past.
This album juxtaposes MRC Riddims with its musical identity. Despite being in collaboration with other artists, you were able to show beats transition that distinguishes your style collectively and as MCR Riddims itself. How significant do you think identity or characteristics in making music is?
ALAP: I think identity or I call it Sonic Identity is huge when making music. The funny thing is when we started MRC, we were both just really exploring and trying things. I think we both felt like we no longer had identities and that feeling made us very vulnerable, but also free in a way at least I had never been. With dalek I was confident with my identity in the sound right from the beginning because the sound was based on so many of my childhood influences. But with MRC, we were older and being influenced by a lot of new and younger producers and DJs. So we had to let go of our old identities and build new ones from scratch. I remember back in the early days of MRC feeling lost, but now looking back at the body of music we did, that IS the identity of MRC Riddims. Hahaha. Two lost guys hungry for new experiences, trying every style imagineable.
MERC: Adopting a new musical identity was the entire premise of forming MRC. Many of the influences weren't new to us, for example we both loved dancehall forever, but we weren't fully embracing it into our creative identities until MRC. There was always a ton of music, club music, radio pop music, that absolutely excited us, but it was completely excluded from the worlds of our other groups until then. Creating that type of music was a new world to us and we were definitely a bit lost, but in a really comfortable way. Being lost is the best way to find somewhere you've never been.
Aside from collaborations, this album has 2 remixes of Serena Maneesh and Melkeveien. Could you tell us the reason why you chose these artists to be featured on this album?

ALAP: We have remixed quite a few artists that range across the map stylistically. The remixes we did for Serena and Melkeveien are among our favorites and fit very nicely on the album vibe wise.
What sort of projects that MRC Riddims are working on right now?

ALAP: We started MRC Riddims in late 2009. Between then and 2014 we recorded tons of material but never released most of it. So we are releasing it now and next year on two volumes. Sicka Than Your Average is the first. MRC was the group that triggered everything we are both doing today. Merc has a project he does called Merc Yes. I have a handful of projects I'm doing such as BKGD Audio, Third Culture Kings, Ice Cream, and more. We decided to start a label together, Internet & Weed, which was also a song by MRC Riddims, to release all of our new projects. At the moment MRC is more of a side thing we do together whenever inspired. Songs like Loca were recorded fairly recently. These days we are both exploring other areas, but we will always work together whenever the inspiration hits as MRC. MRC Riddims is the foundation that everything we are doing currently comes from. That's really the reason we felt it was important to properly release the material. Thanks for the interview!
MERC: Yes, thanks a million!
Listen to MRC Riddims'first single from the album "Sicka Than Your Average" here: