Music T-Shirt Collection
A Selection by Four Acclaimed Individuals.
by Ken Jenie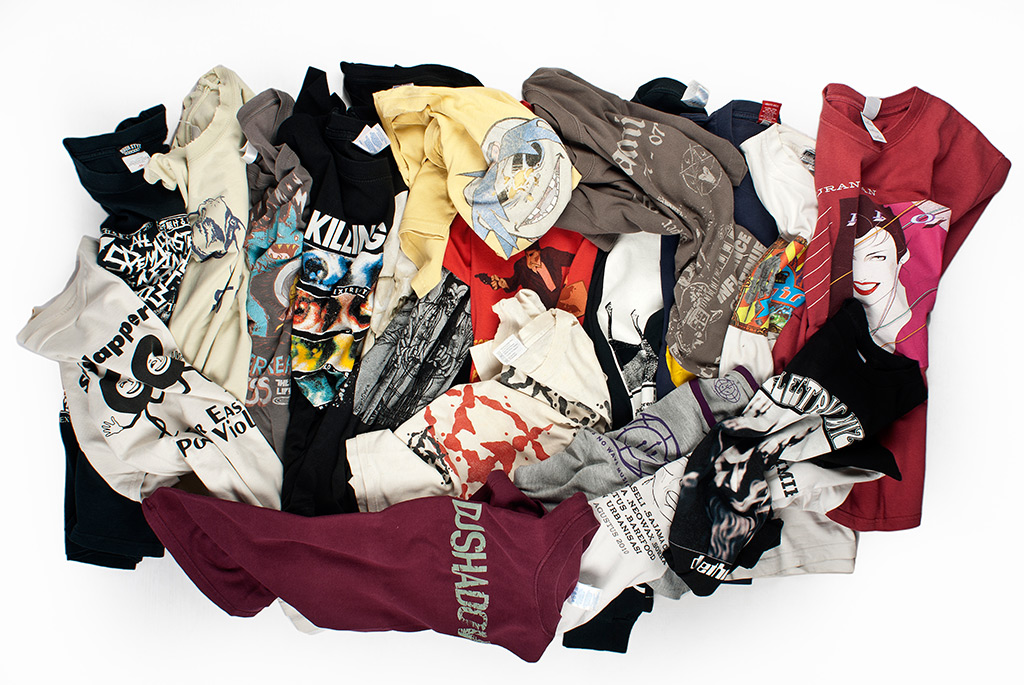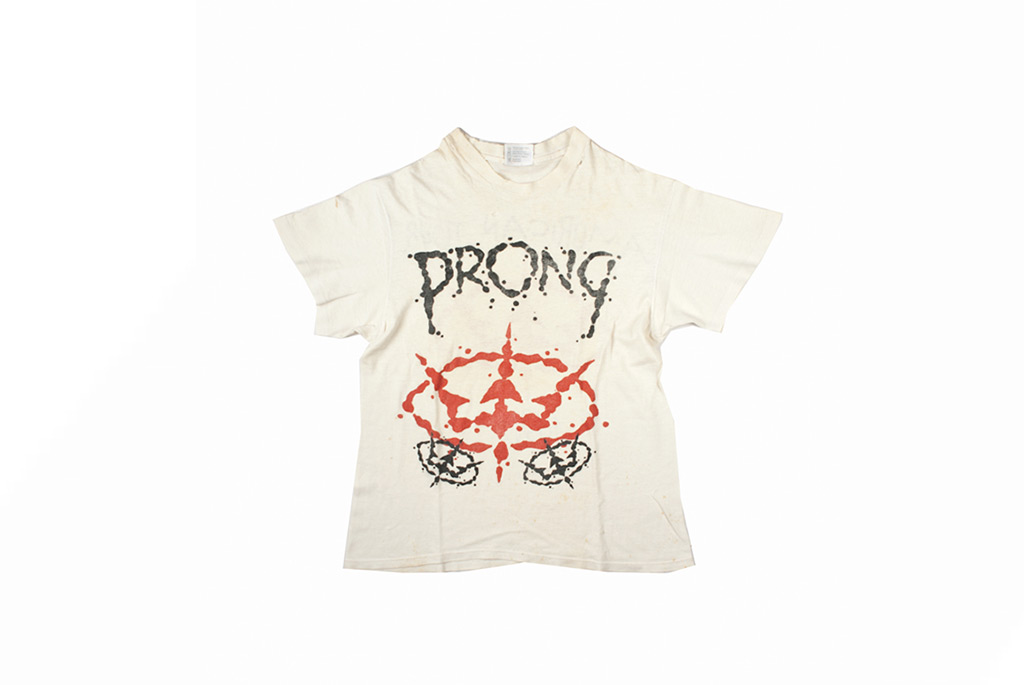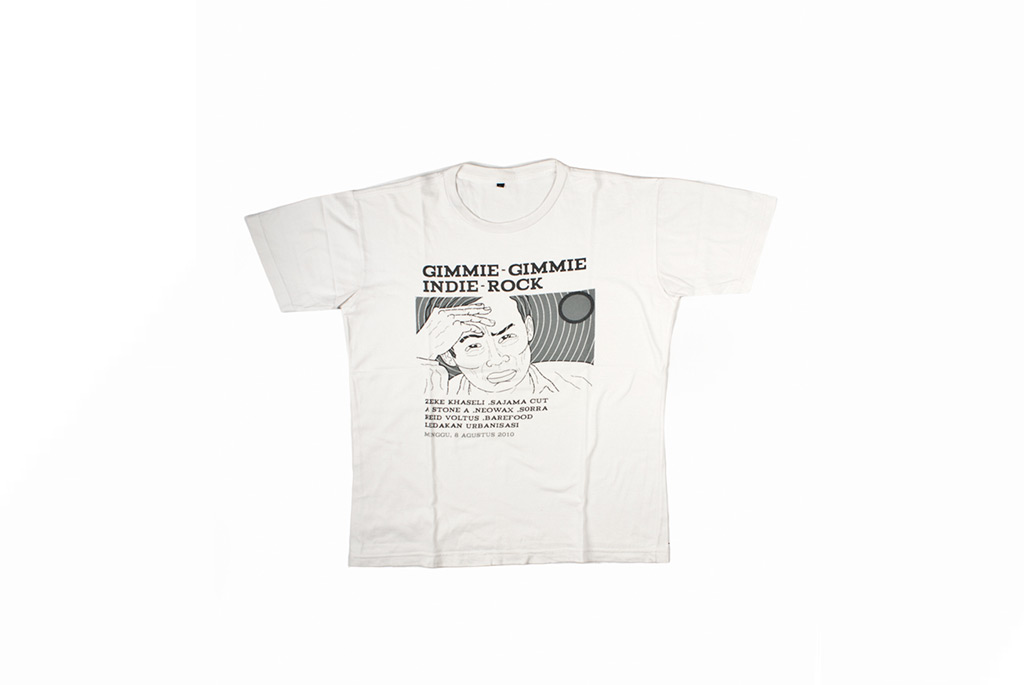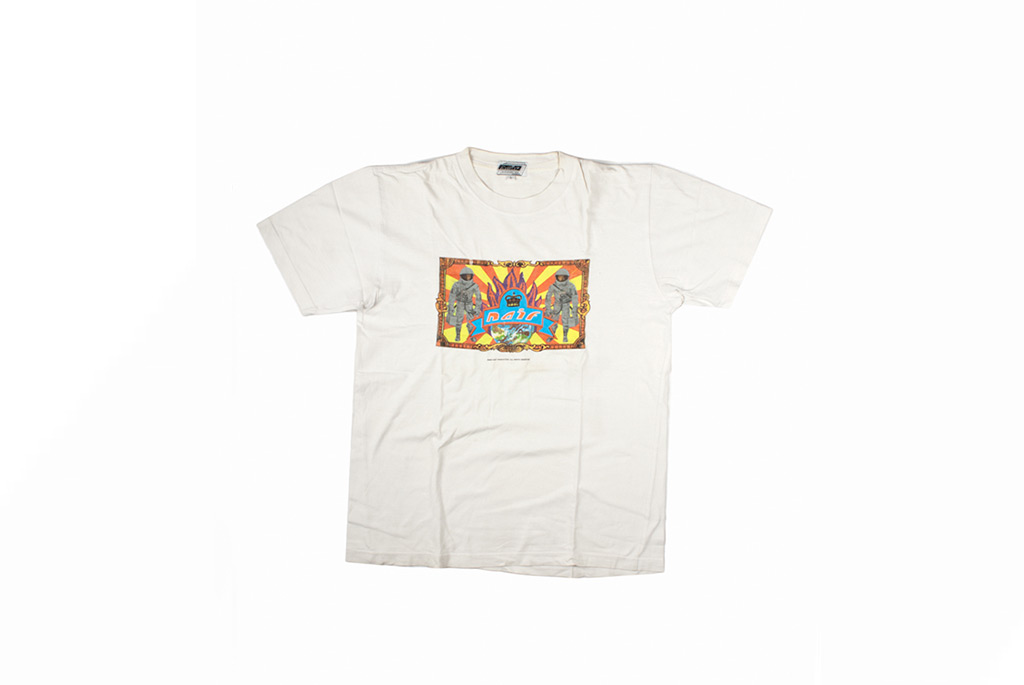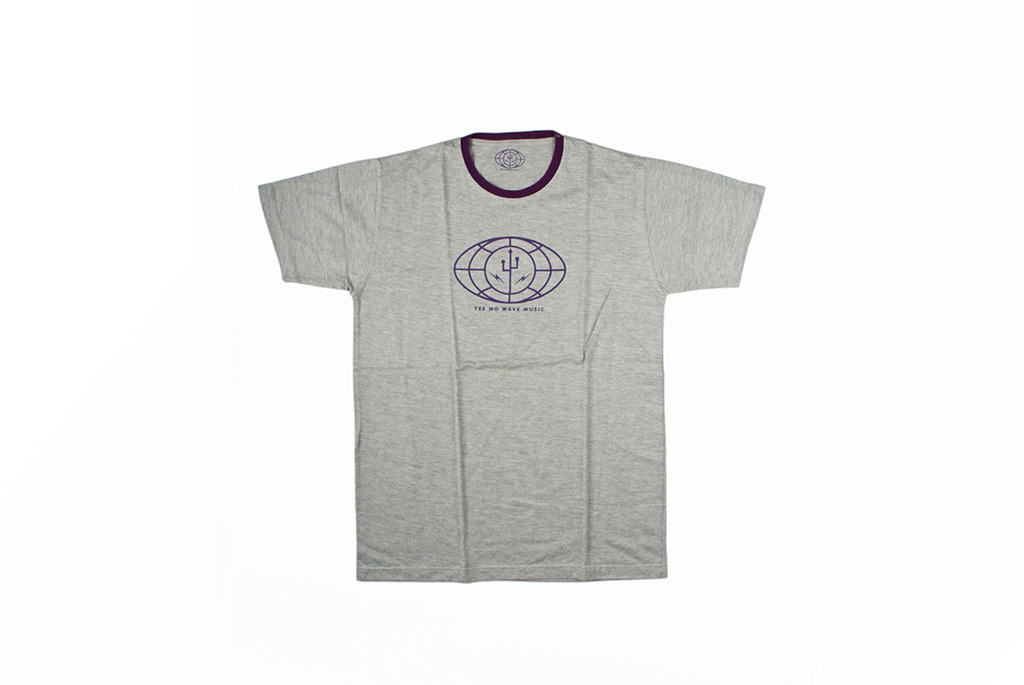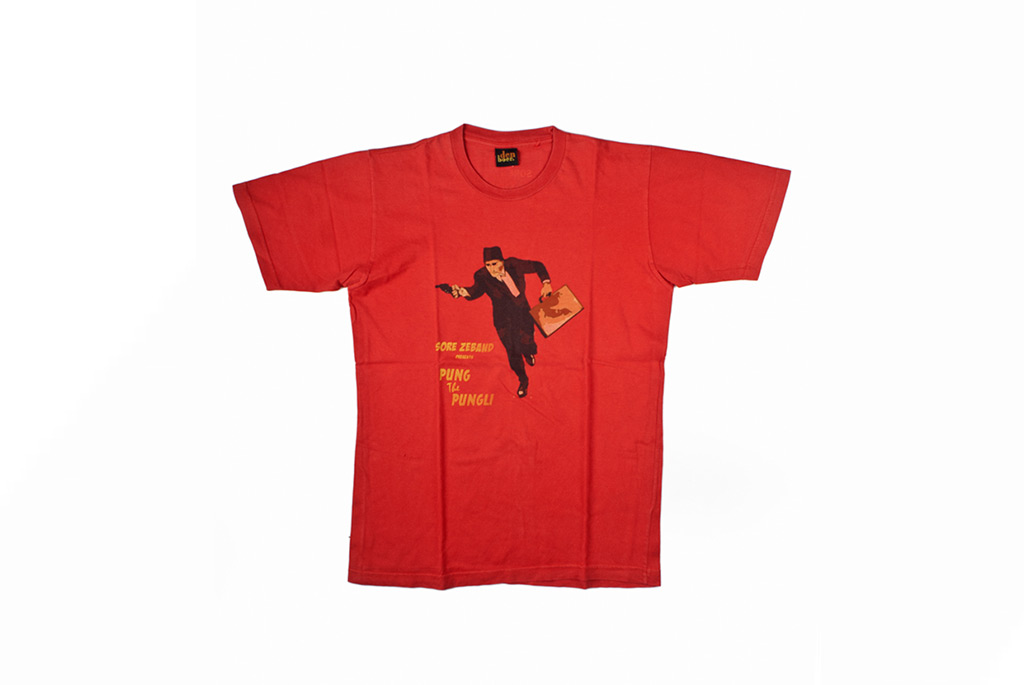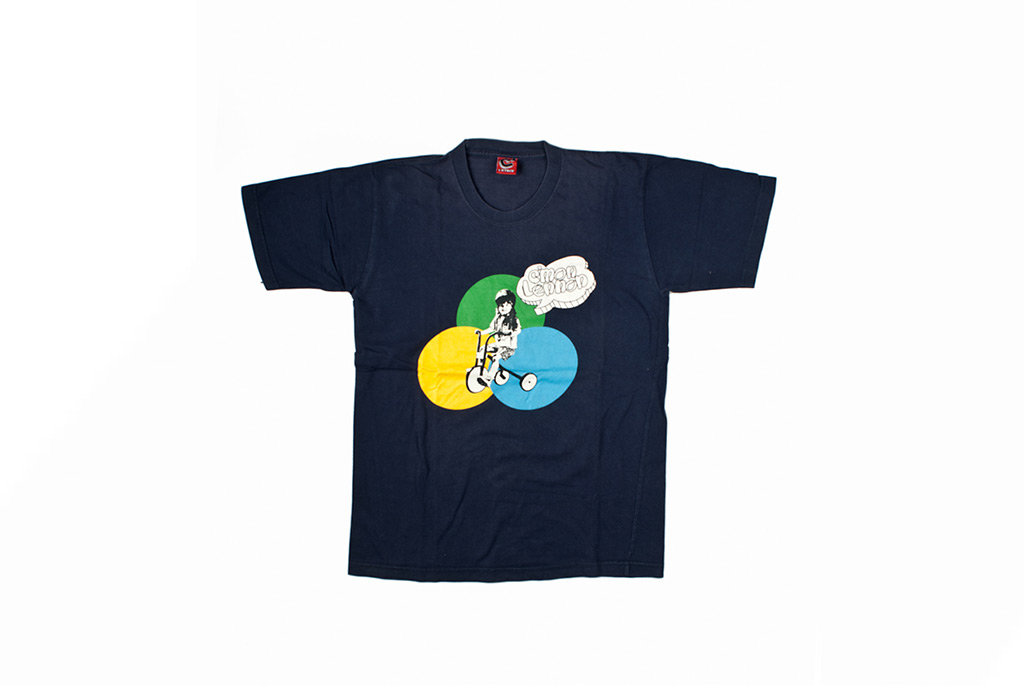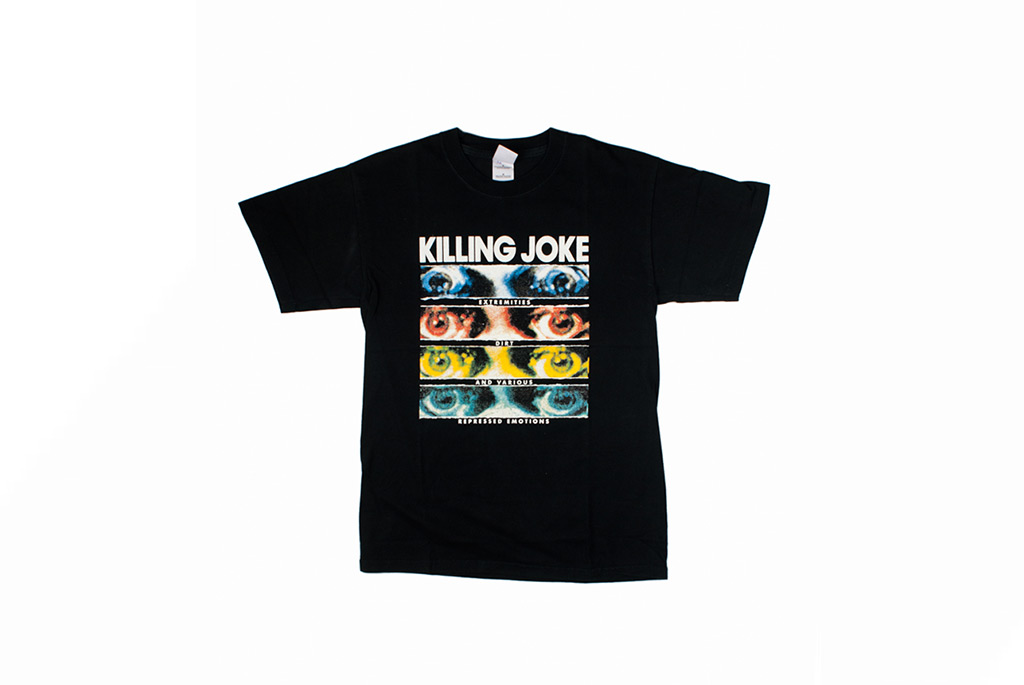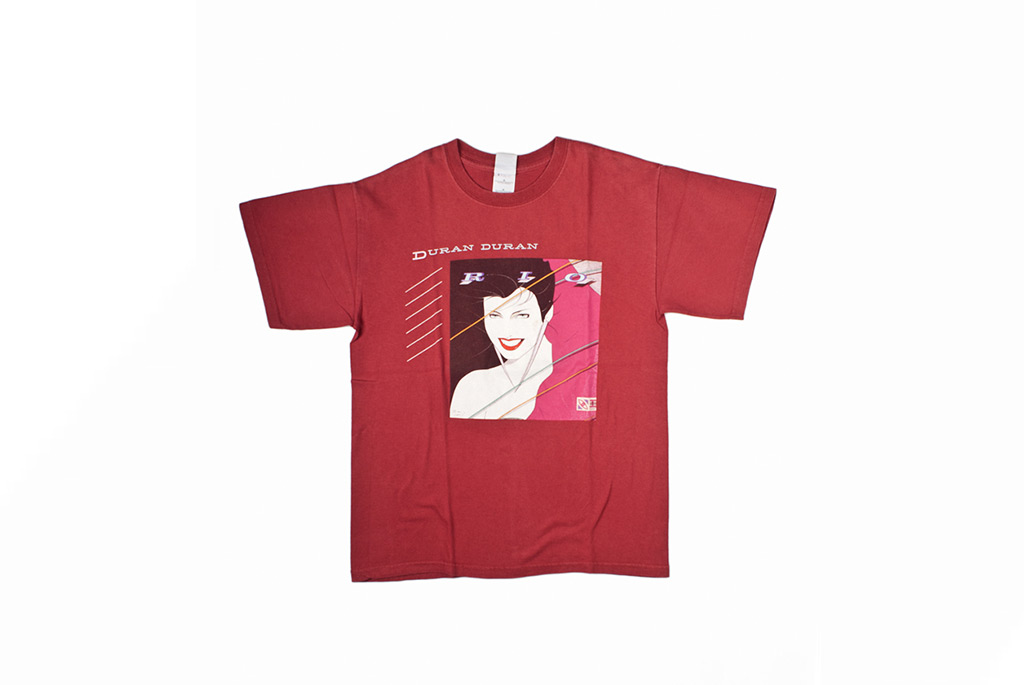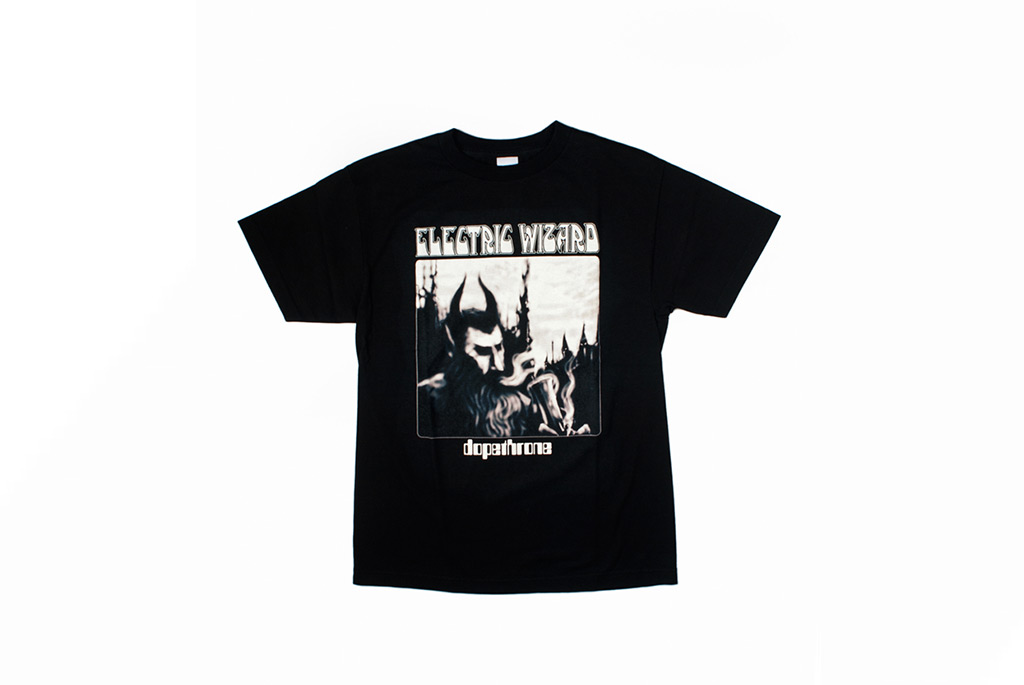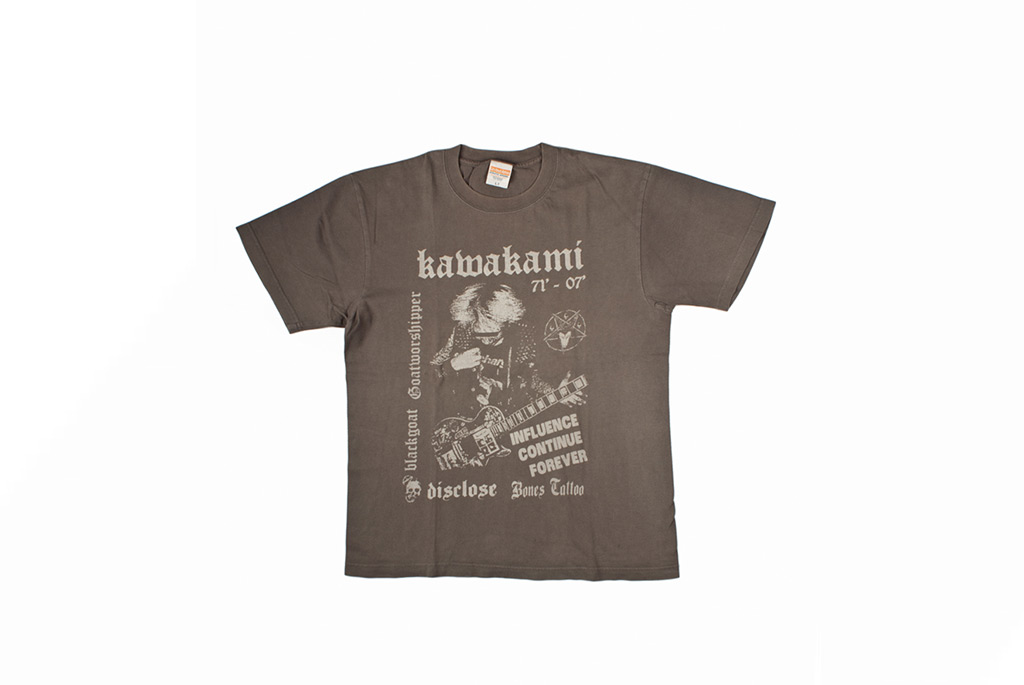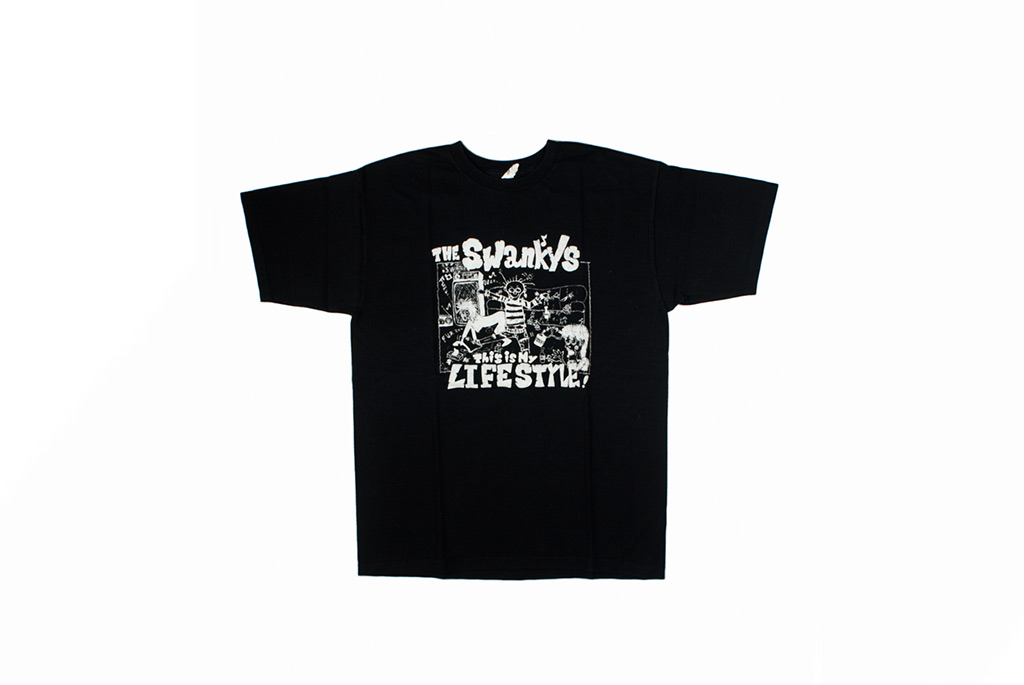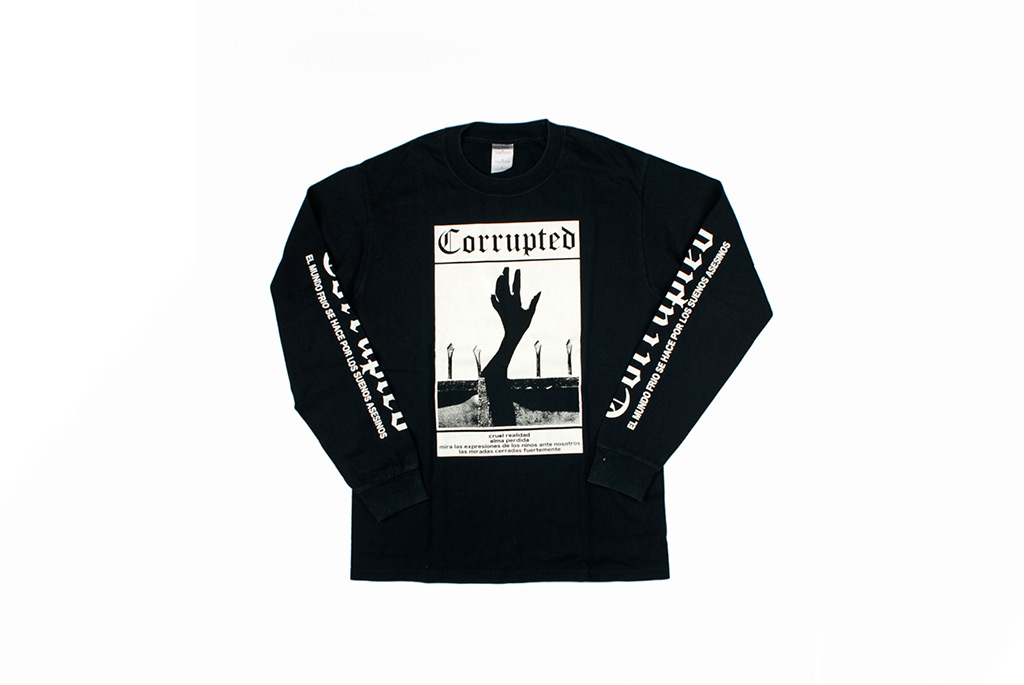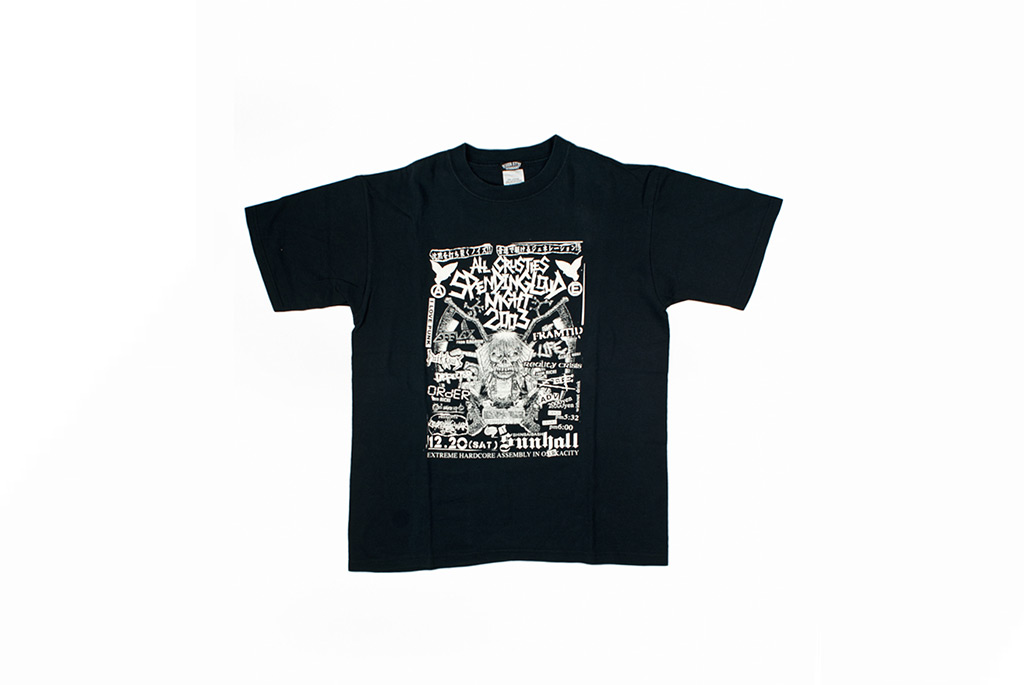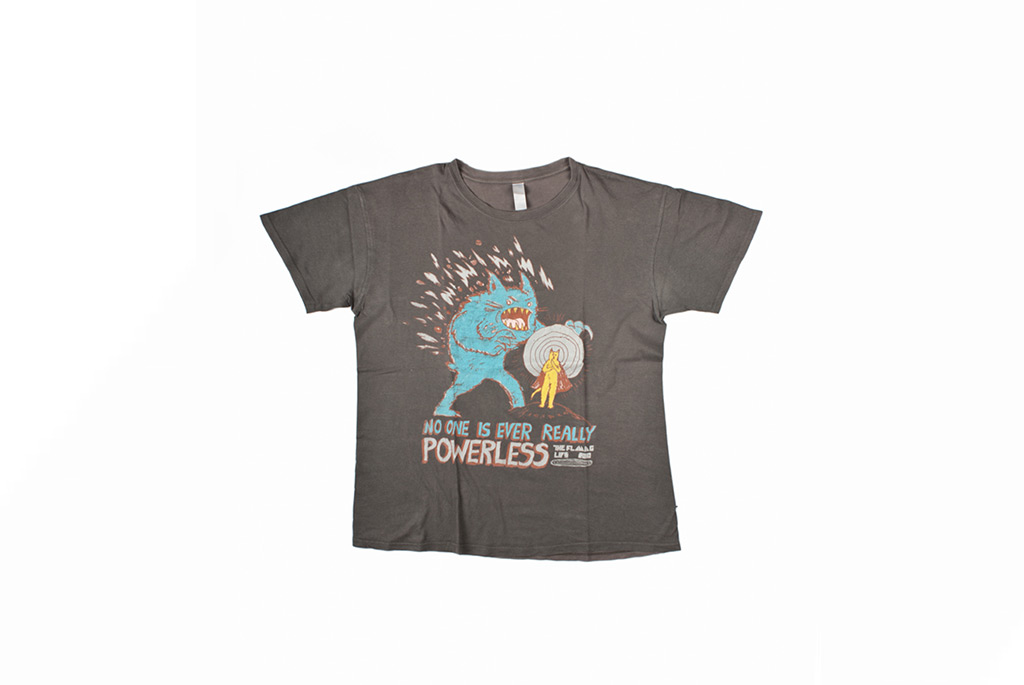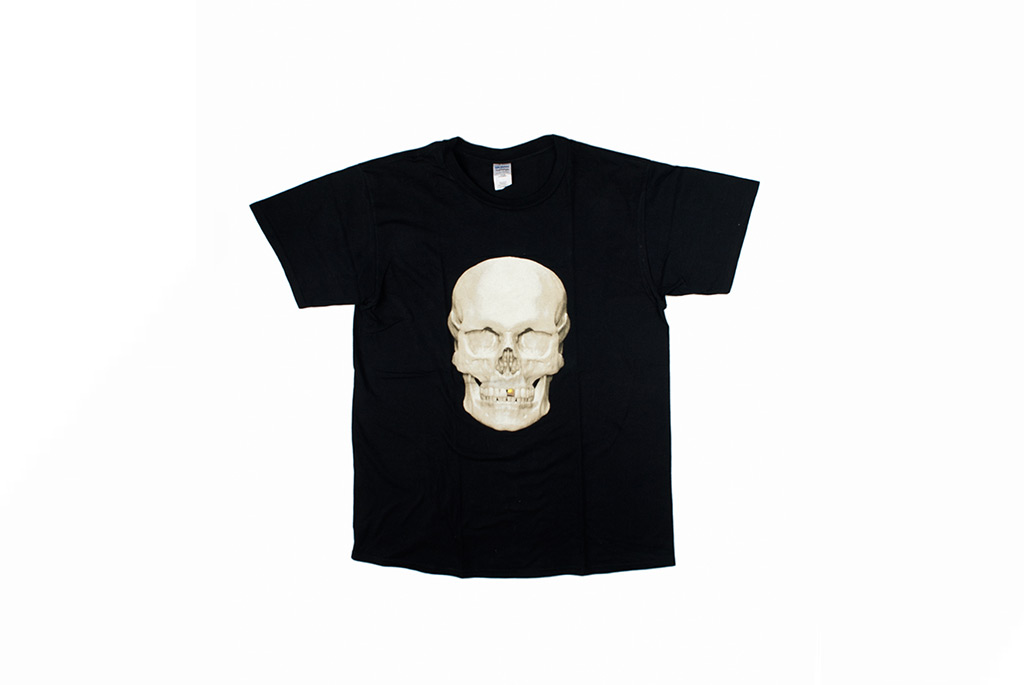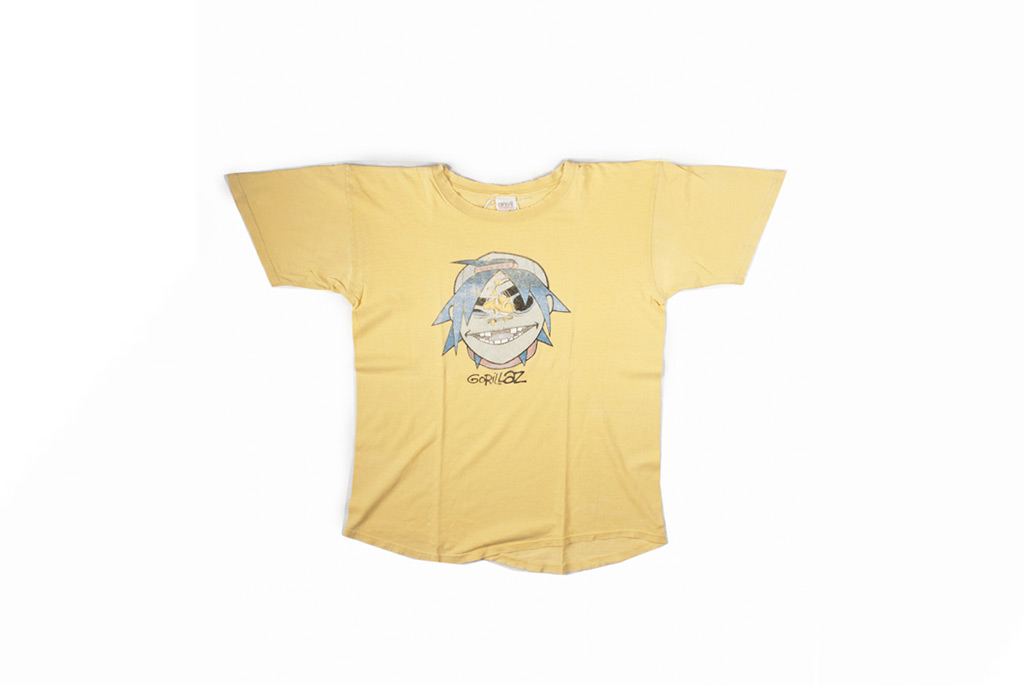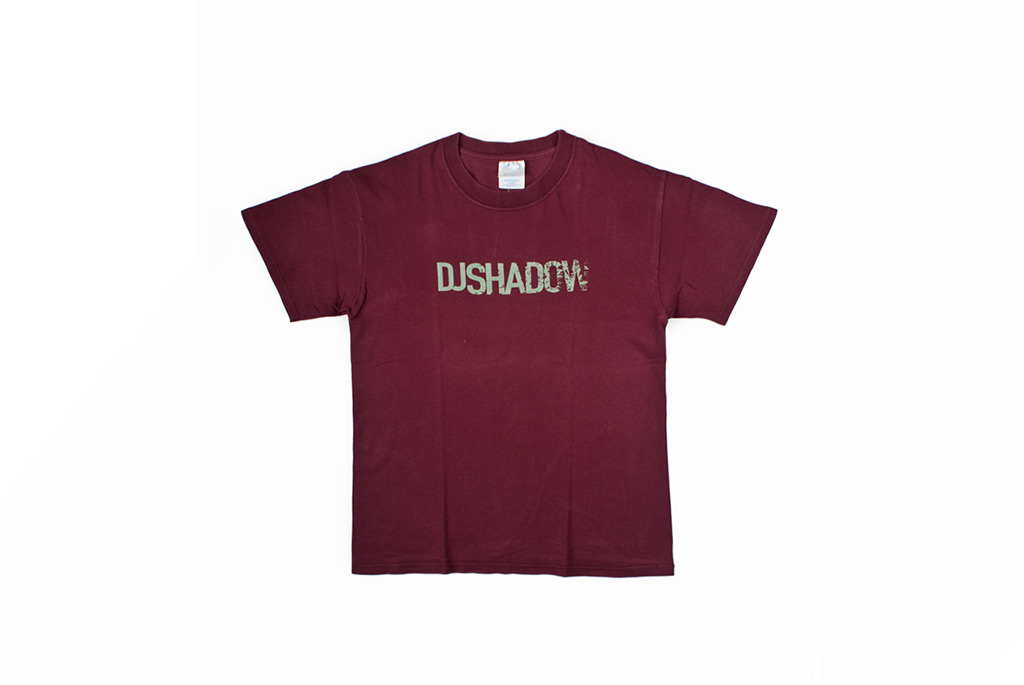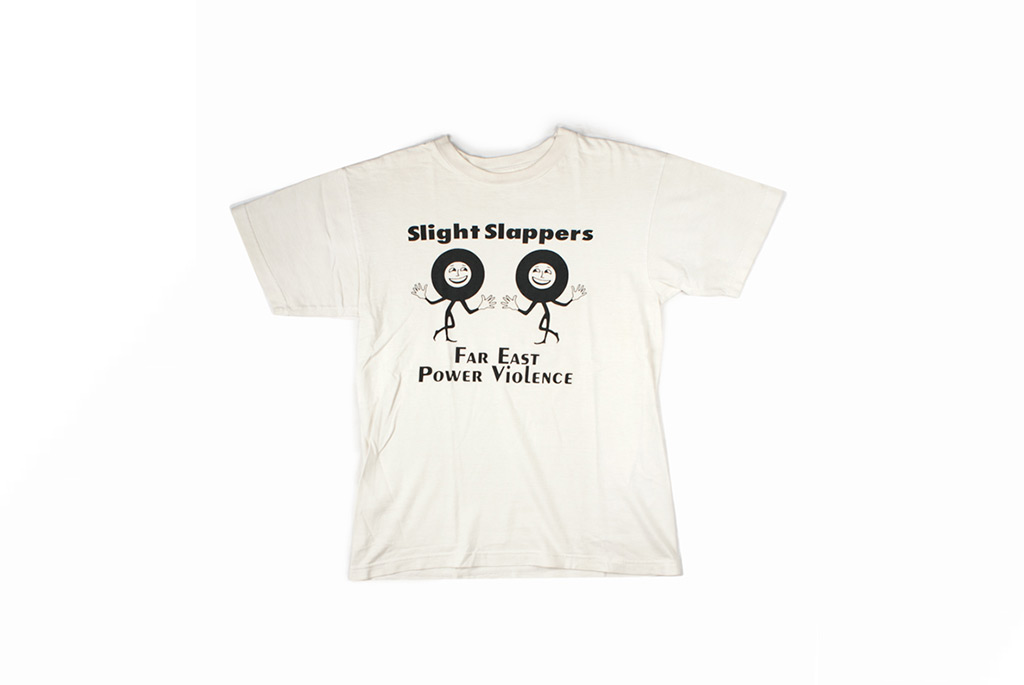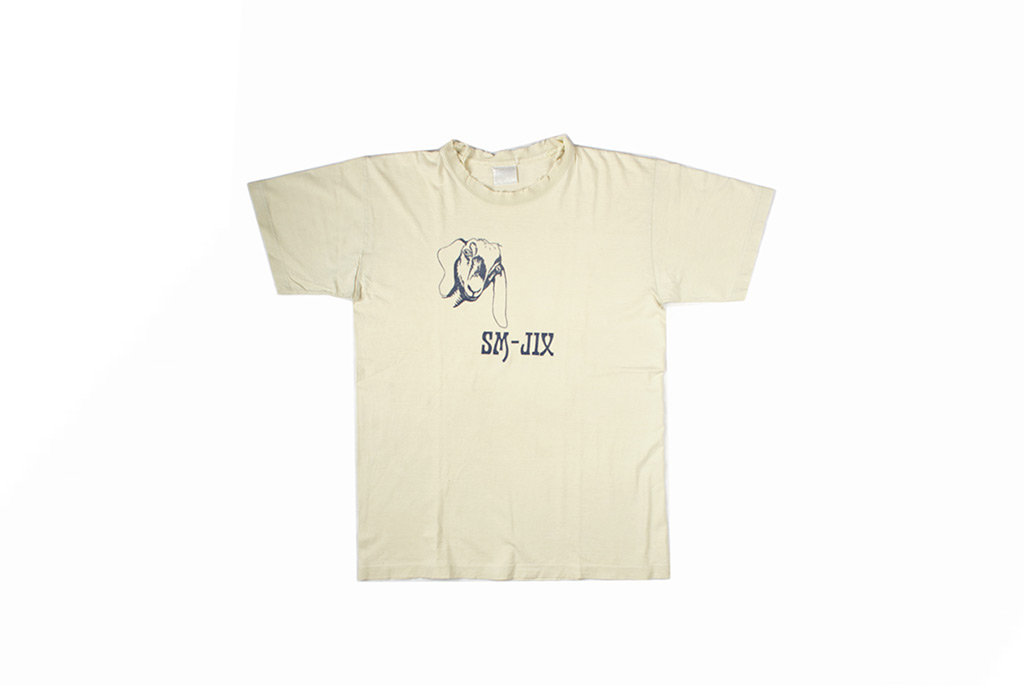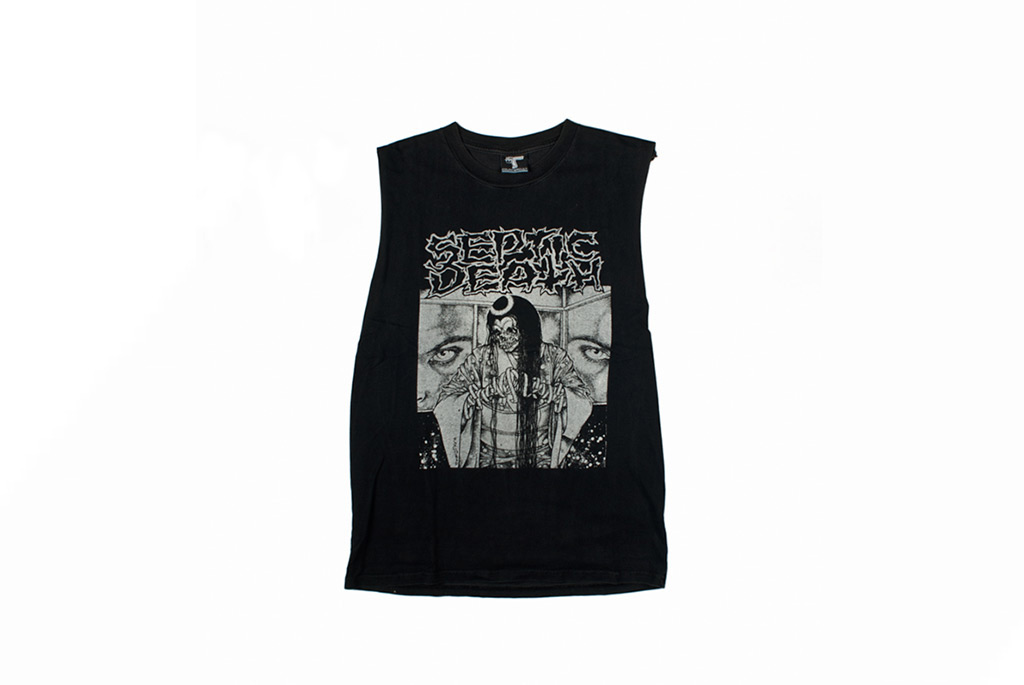 Bin Harlan and Local Music Merchandise (photo 2-6)
To Bin Harlan, buying local bands' merchandise always felt special. As a teenager, he knew "band merchandise" from foreign bands. But the time that really mattered to him was when local bands start to produce their own T-shirts. Even if it will always be fun to collect international band merchandise, to him, buying local products is a more special affair.
One of the most important t-shirt for Bin is his Naif t-shirt (picture 2 /21). He said, "I really dug Naif's self-titled debut album. I really listened to it, and I wanted to have the merchandise. The album was released in 1998, and in the early 2000, I finally got the T-shirt. The shirt uses the album cover by Irwan Ahmett as the centerpiece, and as a merchandise of an album this t-shirt quite faithful to songlist written behind the tee."
Bin Harlan also collects merchandise from local gigs. His "Gimme-Gimme Indie Rock" t-shirt (picture 3 from 21) was a merchandise from a local gig held in Jakarta mid-2010s. This tee became an important T-shirt as Gimmie-Gimmie Indie Rock turned out to be one of the most memorable gigs from 2010. Though it's not a large music festival, the event was intimate and had one of the best line-ups of local indie rock gig. The event had big names like Zeke Khaseli, Sajama Cut and Bandung's seminal no-wave act, AStoneA, to potential young bands like Sorra, Reid Voltus and Barefood (who weren't well known-yet at the time).
Bin chose a red Sore T-shirt (picture 4 from 21) as his favorite. "From what I know, Sore is not the kind of a band that has many t-shirt merchandise, and this one is quite unique for me because the design is quite different from what usually they have for artwork. The face of the person on the graphic is quite distorted, unlike another Sore's artwork that usually have a realist approach, but somehow this image is very Sore. It has a gangster / Mafioso image that really fits with Sore's image. It would've been perfect for a movie or novel also."
Zeke and his Memorable Tour Shirts (photo 7-11)
Zeke Khaseli has been touring the world to catch live shows of his favorite musicians. It's started by the time he moved to Seattle in 1996 to live as a student. He was not really into music when he was in high school. But moving to Seattle during the fall of grunge era and the rise Radiohead changed his mind. As soon as he arrived there, he started to actively look for music concerts and he also initiated his own band.
"I don't really collect band t-shirts, but it's always been a habit for me to buy merchandise after I watch a concert from a band that I like. I remember when I caught one of the first Gorillaz show in Seattle – they weren't as big as they are now. Damon Albarn got so drunk that he played "Clint Eastwood" twice during the encore. I bought the Gorillaz tee (picture 7/21) on that concert, unfortunately, it's all torn apart now – I guess I'm not a good T-shirt collector," Zeke said. The story of Zeke and his fascination with Damon Albarn continues until today, where the Damon Albarn 3d skull print tee (picture 8/21)is one that he frequently wears. "They say that it is the real 3d scan of Damon Albarn's skull, just like on "everyday robots" video clip, but I really like to wear it because of the good fabric, actually."
By means of design, the goat print on the Steven Malkmus and the Jinx (picture 9 from 21) tees has a special appeal to Zeke. "They have no song whatsoever related to goats, but they put the image on a merchandise anyway, and on the backside of the shirt, the goat is also there in straight vector outlines. It is completely unrelated to the music. But that's what I love most about Malkmus, and that's basically what he was doing back in the Pavement days, being productive as well as being ignorant of what people will say."
Shun's Punk Rock Days (photo 12-16)
Shunsuke Izumimoto might be known as a vintage record collector and Indonesian music archiver with Irama Nusantara, but back in Japan he was also a punk. And by being a punk, he went to a lot of DIY punk rock shows. One of the show was "All Crusties Spending Loud Night" a legendary crusty-punk show in Osaka that existed from the late 90's. The Disclose shirt (picture 13/21) he got from a tribute show to the death of Kawakami (the member of Disclose, a Japanese crusty punk band). He also got the Slight Slappers t-shirt (picture 14/21)from their live show, "Slight Slappers is a Japanese fast-core power violence band, I fell in love with them at first sight. Their performances are filled with fully insane distortion. You should really check them out, they're a really amazing band".
Design wise, his Corrupted long sleeve (picture 15/21)is the one that has a special meaning, the Japanese sludge metal band always has a black and white photograph that often depicts real life scenes of war-torn areas or other portrayal of human suffering. Coherent image with Corrupted's mysterious identity where they're avoiding interviews and photo shoots.
Living in Jakarta, Shun continues his collective habit from his Japanese punk rock days. To this day, half of his hardcore punk t-shirt collection has already spread among his friends as a present or a barter item. And this is how he found The Swanky's t-shirt (picture 16/21). He got the t-shirt with the design of the 80's Japanese Punk band's EP by trading with Januar Kristanto (plays for Jirapah, Vague, and Raincoats).
Digging the Rarities with Arian 13 (photo 17-21)
Prong has a special place in Arian's heart. In fact, two of five Arian's t-shirt selections are related to the crossover thrash metal band. The PRONG American Tour 1990 t-shirt (picture 17/21)stole Arian's attention when he first saw them in Metal Maniacs magazine. And by the time he got the t-shirt, which featured the Prong logo by Pushead, he got overly excited that he wore the t-shirt to almost every possible occasion until it ripped apart – something that he still regrets to this day. His Killing Joke – Extremities, Dirt and Various Repressed Emotions t-shirt (picture 18/21) is another Prong related item. Ted Parsons,the former drummer of Prong (who also played in bands like Swans, Godflesh and Jesu), wore this exact t-shirt on the cover of Prong's EP "Whose Fist is This Anyway?"
"Seeing musicians wearing other band merchandise drives me to look for the band they are wearing. Sometimes, it gets pretty disappointing to hunt the merchandise when most of them are out of print. When I finally got mine, it would be in a size too small and I would sell it because it doesn't fit. Years later, I found one in my size, I don't really know whether it's an old stock or reissue because it's also unavailable on the Killing Joke official website. It might be a bootleg, but it didn't really matter to me, I was happy as fuck" Arian said. And he got his Electric Wizard – Dopethrone t-shirt (picture 19/21) in a similar fashion – the t-shirt is quite rare, even among Electric Wizard fans. Though it's quite a surprise to find a Patrick Nagel (an American artist specialized in art deco) designed maroon Duran Duran t-shirt (picture 20/21) between Arian's selections, it turns out that Duran Duran's Rio album is one of his favorites.
Nevertheless, the most interesting story is abut Arian's Septic Death Crossed Out Twice t-shirt (picture 21/21). Arian explains that this t-shirt always succeeds in making attraction to people who listen to the grindcore band, Napalm Death. This includes Metallica's Kirk Hammet. When Seringai performed as the opening act for Metallica's in Jakarta last year, Kirk Hammet couldn't help but stare at the t-shirt all day long. And when Arian met Mark 'Barney' Greenway from Napalm Death, he wore this t-shirt and Greenway enthusiastically responded with, "Ah, that's a band that we haven't covered their song yet. Fucking love this band."