Visual Stories
A Selection of 10 Graphic Novels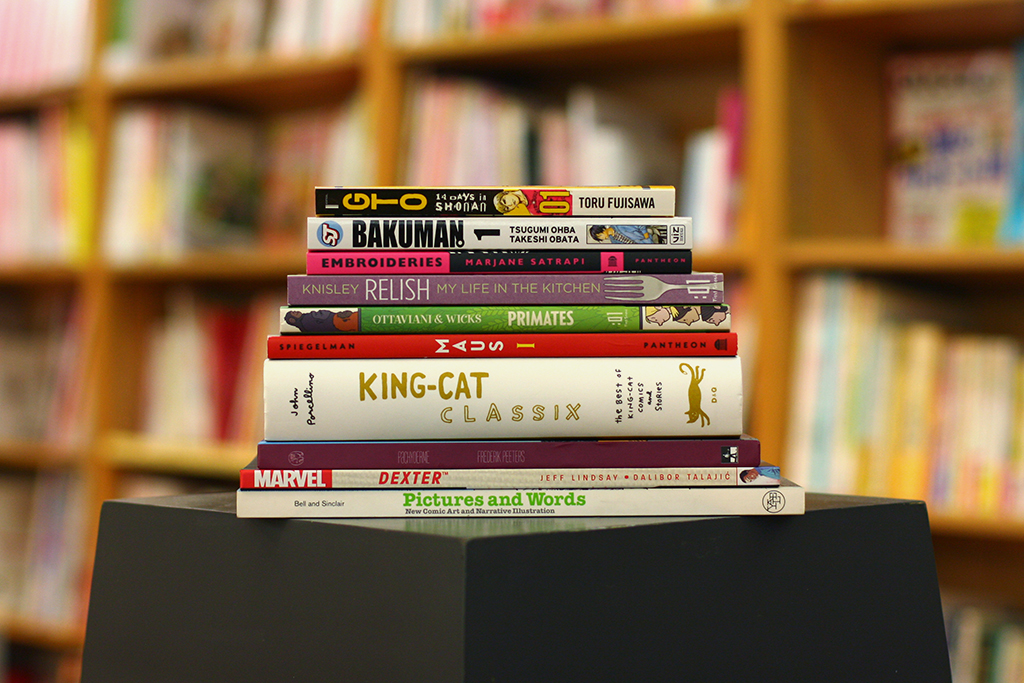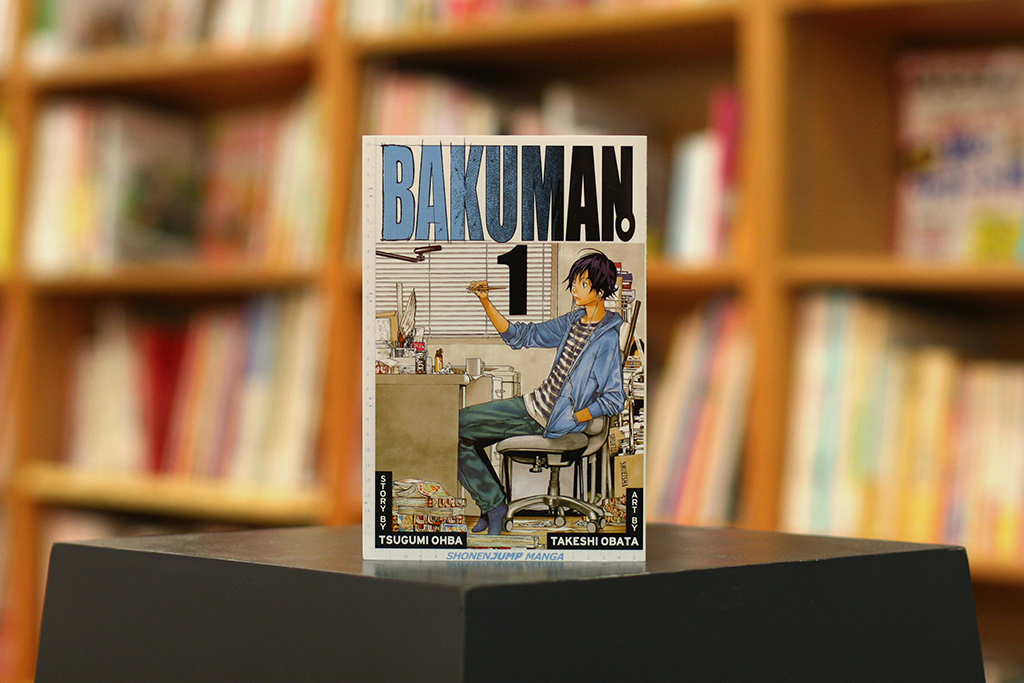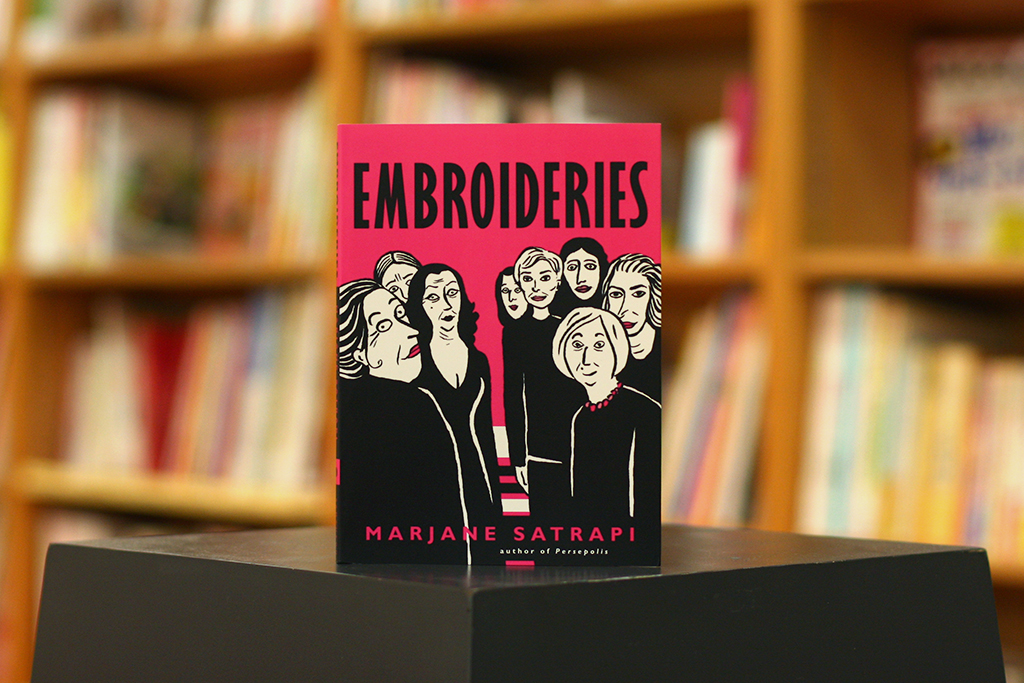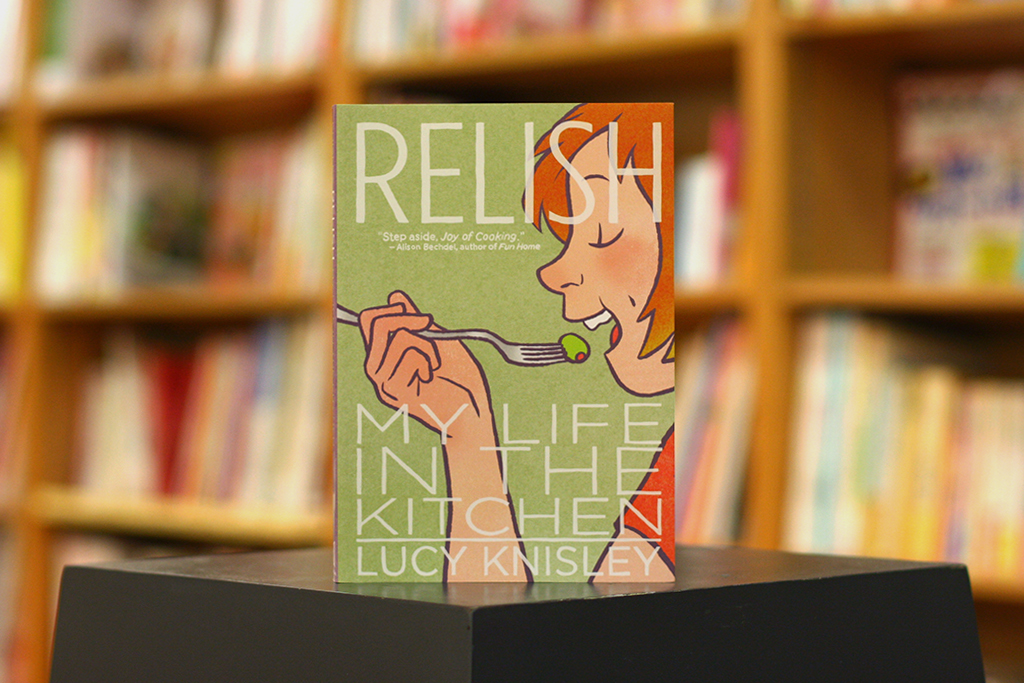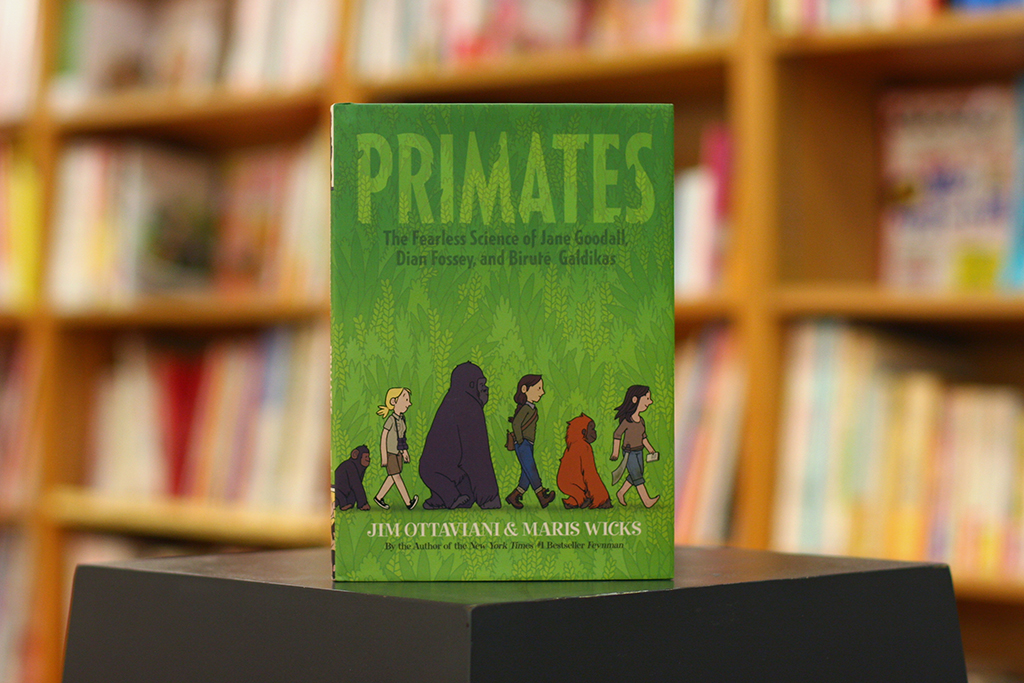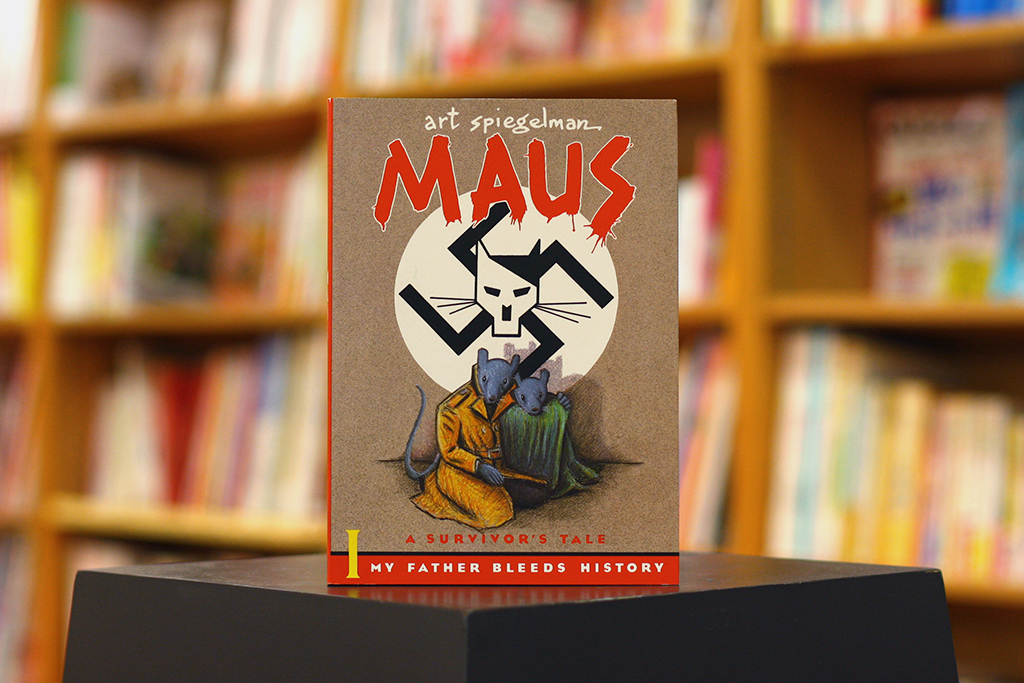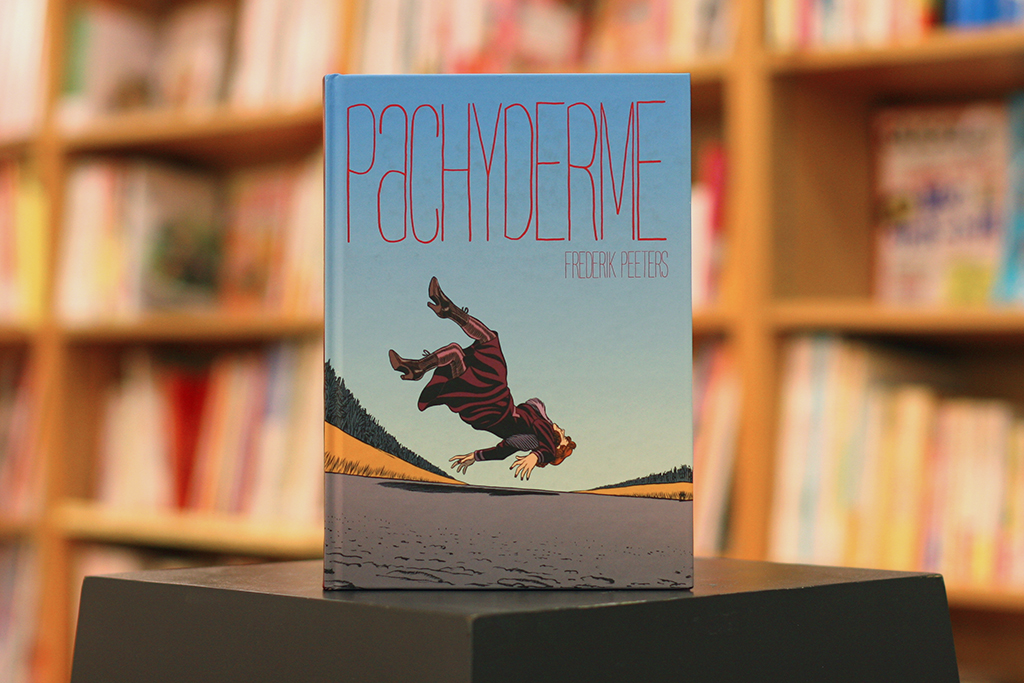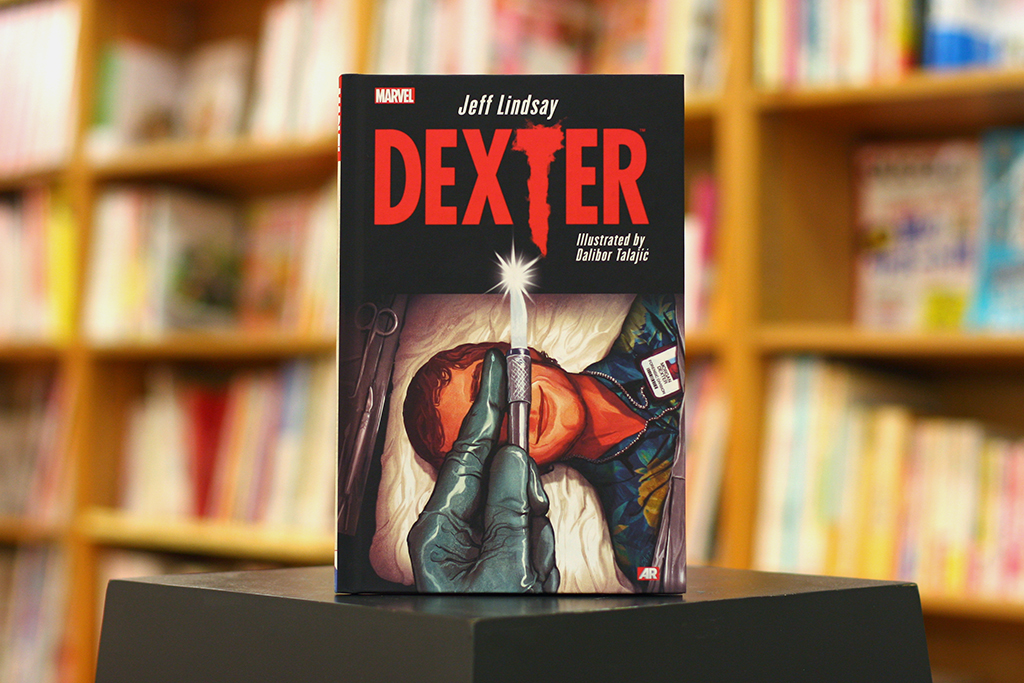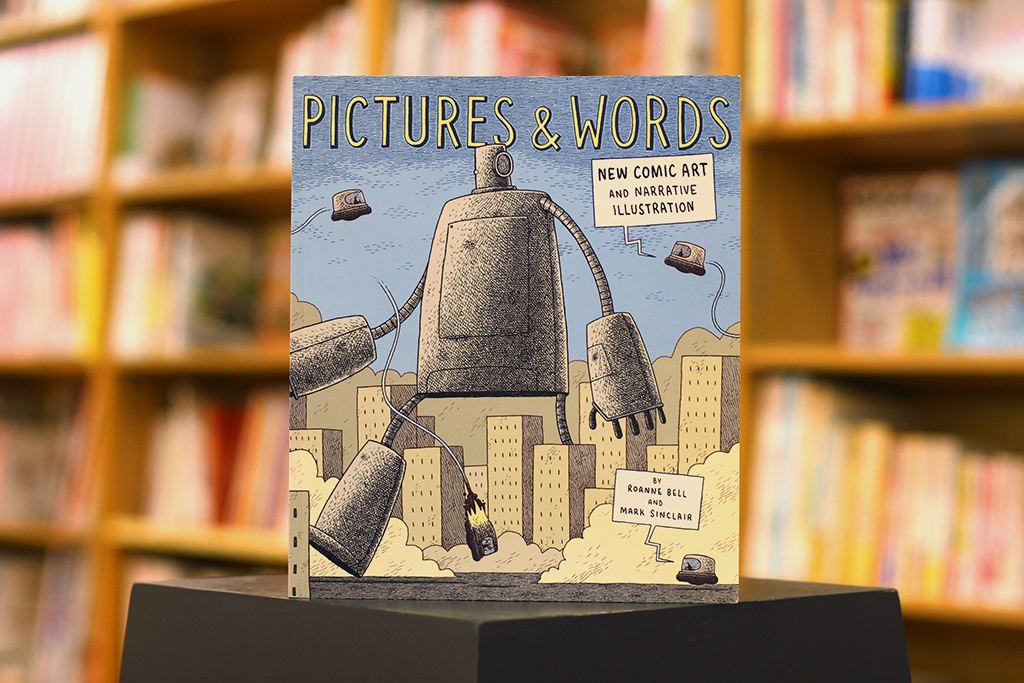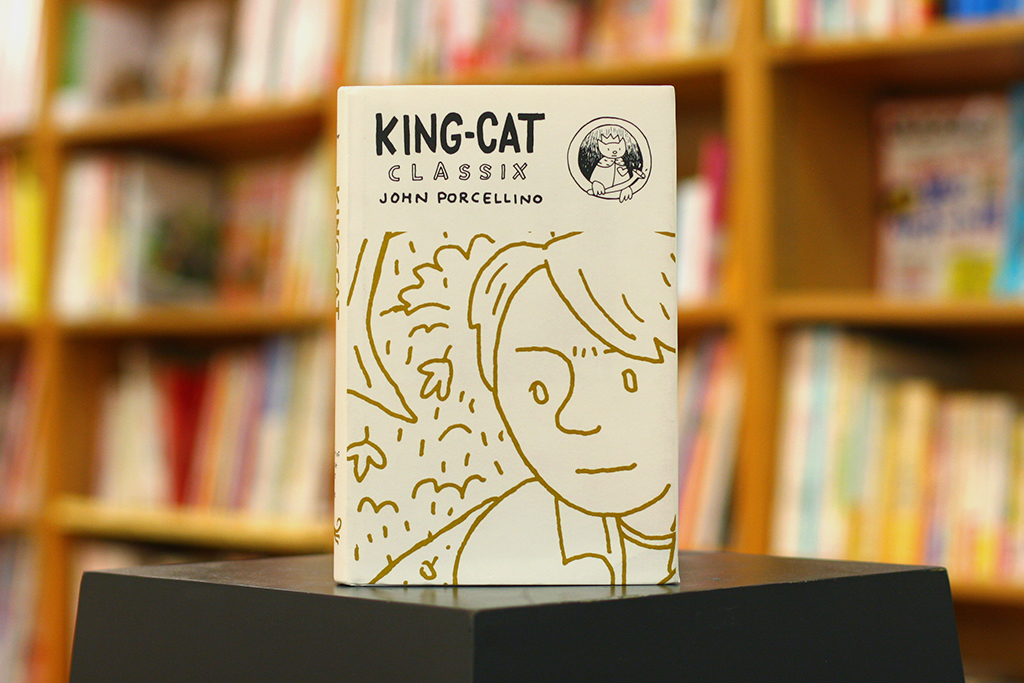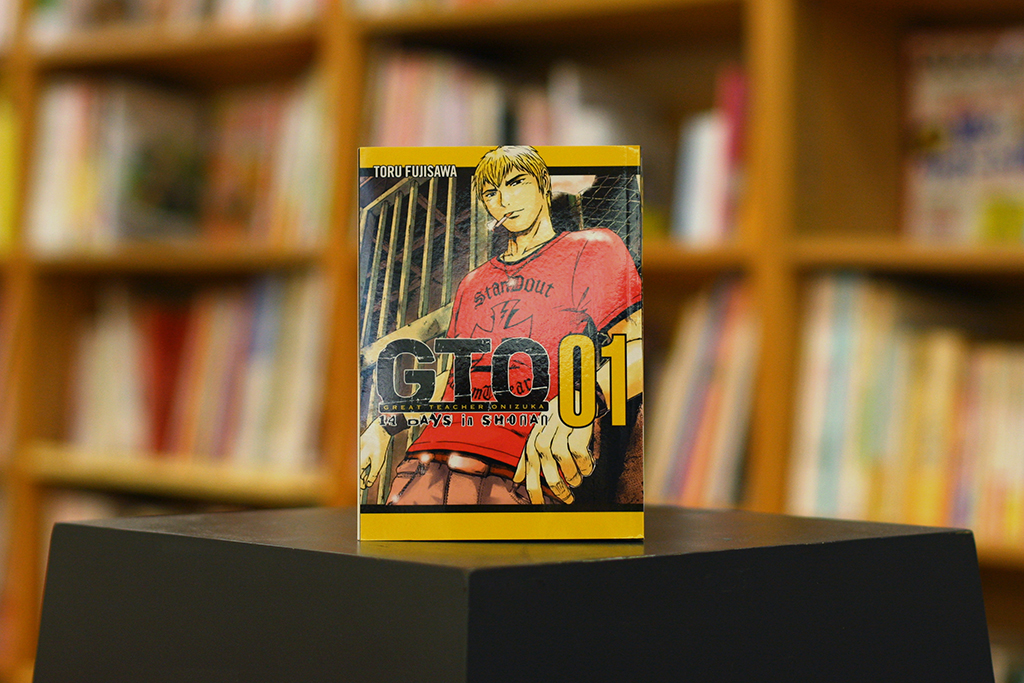 Pictures and Words: New Comic Art and Narrative Illustration
By Roanne Bell and Mark Sinclair
Yale University Press
Anyone who takes comic books seriously will understand that they are not merely a genre, but also a medium. Illustrations do not always have to depend on text to be meaningful. In other words, they can function independently as an effective means of storytelling. In fact, comic books might even have the advantage of presenting loaded political and historical issues in a fresh, and perhaps less intimidating fashion. Pictures and Words is divided into three sections. The first focuses on stories that are told using nothing but images. The "silent" image is often aimed at a broader audience because there are no language barriers. The second part highlights the single panel stories, which are basically stand-alone images of one particular moment rather than a sequence. They are commonly found in editorial work and books. The final section is an insight into the combination of text and image, a storytelling technique that has actually been around since the 15th century despite its association with pop culture. The common identifier of this format is the speech bubble, which symbolizes the direct connection between characters and speech.
Dexter
By Jeff Lindsay
Art by Dalibor Talajíc
Marvel
Based on Jeff Lindsay's novel series, Dexter follows the double life of Dexter Morgan. When he isn't working as a forensic blood spatter pattern analyst alongside his sister Deborah, who is a homicide cop, he hunts down murderers, rapists, and other offenders as a "hobby." Incapable of feeling any sympathy for fellow humans (although he does not regard himself as one), he sees them as objects. On the surface, he is no different from other men of his age – he has a stable job, a family, and even gets along with his sister. But his true self, whom he refers to as "the dark passenger," is a cold-blooded murderer who satisfies his psychopathic urges by killing criminals. But Dexter's well-protected double life is threatened when he is reunited with Steve Gonzales, his high school nemesis who also happens to be the only living person who knows about Dexter's true identity.
Pachyderme
By Frederik Peeters
Translated by Edward Gauvin
SelfMadeHero
Set in 1950s Romandie, Frederik Peeters's Pachyderme will either make you overanalyze all the cryptic details or embrace the surreal and mysterious vibe of the story. The story begins with its main character, Carice Sorrel, making her way to the hospital where her husband is recovering from an accident. Pachyderme's dreamlike quality is already apparent from all of Sorrel's strange if not spooky encounters – from talking corpses, ghoulish infants to an odd secret services officer who frequently shows up unannounced. The colors that Peeters use in the comic strengthens the somber mood, and the silent action scenes that make up most of the story's climax show the creator's indisputable talent. This book serves as a reminder that things that only seem to belong in the realm of our imagination can somewhat manifest themselves in what we perceive to be reality.
King-Cat Classix: The Best of King-Cat Comics
By John Porcellino
Drawn and Quarterly
John Porcellino's relationship with drawing began, not unlike many well-known artists, fairly early in his life. But it wasn't until his involvement in the punk rock scene that he became interested in zines, a medium that seemed to be compatible with his values. He was in his 20s when the title of what would become one of the longest running mini comics came to him during a train ride. The selections compiled in the best of Porcellino's King-Cat include themes such as insomnia, death, sex, relationships, and dreams – most of which are delivered with a strong sense of humor. If one were to describe Porcellino's drawings, words such as "raw" and "impulsive" – and perhaps even "crude" – would most likely come to mind. In addition to his scratchy sketches, the directness of his language makes his stories more casual and relatable. There are no pretensions. He knows what he wants to say, and he says them without over-conceptualizing his message.
Maus: A Survivor's Tale
By Art Spiegelman
Pantheon
Art Spiegelman explores one of history's darkest periods, in Maus: A Survivor's Tale. The "survivor" referred to in the subtitle is his own father, Vladek Spiegelman, who is Art's main source of information. The first part of the story is actually set in Rego Park, where Art is shown trying to understand his father's past. Vladek shares the painful stories of him and his wife, a survivor of Auschwitz. "Maus" is the German word for "mouse" and it is this animal that Art chooses to symbolize Jews, while the Germans who hunt the mice are portrayed as cats. But this critically acclaimed graphic novel, which was the first of its kind to win a Pulitzer Prize, is not a story of survival – it is also a story about family, and how relationships between its members can be severed by the past. Art struggles to connect with his father because of the unbridgeable gap between their personal experiences. The suicide of Art's mother also does nothing to improve the already severed family dynamics. In short, Maus is a graphic novel that consists of multiple layers of human misery – past, present, and future.
Primates: The Fearless Science of Jane Goodall, Dian Fossey, and Biruté Galdikas
By Jim Ottaviani
Art by Maris Wicks
First Second Books
Graphic novels that focus on the lives of notable scientists are hard to come by, and Primates is one of the few that is in circulation. The result of Jim Ottaviani and Maris Wicks's extensive research on scientists Jane Goodall, Dian Fossey and Biruté Galdikas, as well as their respective concentrations of study, is a refreshing book about the most celebrated figures in the field. The chapters follow the lives of each scientist and how their paths eventually intersect due to their shared interest in primate behavior. Instead of the more serious portrayals of these scientists on various television programs, this book offers a humorous depiction of their journeys into the wilderness. Goodall's fascination with chimpanzees, Fossey's curiosity towards gorillas, to Galdikas's connection with orangutans, show readers that it is possible for humans and primates to get along so long as one is will to try.
Relish: My Life in the Kitchen
By Lucy Knisley
First Second Books
"How do you remembering things?" "What are your clearest memories?" Lucy Knisley's visual autobiography opens with a panel in which she addresses these two questions. Being a foodie who was also raised by foodies, Knisley's own answer is, "My most vivid memories consistently jog my brain with the recollection of how things tasted." The book, whose title was taken from Ray Bradbury's Dandelion Wine, is a collection of some of Knisley's most memorable moments from childhood until young adulthood. In the first chapter, she recalls her earliest memories of food, and how her family influenced the way she appreciated food as something more than sustenance. In "Getting Hours" and "On Foreign Soy," she talks about her travels to Mexico and Japan, with the latter chapter being more focused on her struggles to adapt to the uniqueness and intricacies of Japanese cuisine. The book also includes detailed illustrated recipes of some of the dishes referred to in the chapters. Overall, Relish is a light-hearted book that "foodies" and anyone in need for an entertaining graphic novel can enjoy.
Embroideries
By Marjane Satrapi
Pantheon
Like other notable works by Marjane Satrapi, Embroideries revolves around the Satrapi's personal experiences. But what makes Satrapi's graphic novels so appealing is that although they include bits and pieces of her life that not many might be able to relate to, they are placed in a wider social and political context. Her penchant for dark humor as well as her sensitivity towards the many injustices of society strengthens the character of her work, including this book. Though Satrapi touched upon women's issues – largely focusing on oppression – in Persepolis, she approaches it from a more a casual perspective in Embroideries. The story is about a friendly gathering that involves Satrapi herself, as well as her grandmother, mother, aunt, and several women from their neighborhood. They gossip and discuss about various issues ranging from sex, marriage, long distance and intercultural relationships to plastic surgery. Through the lengthy conversation of these women, readers will start to wonder if the concerns that women exchange amongst themselves in even the most "conservative" countries might not be so different from more liberal ones after all…
Bakuman
Story by Tsugumi Ohba
Art by Takeshi Obata
Viz Media
Bakuman is made by the same duo that created the hit series, Death Note. Moritaka Mashiro is an average junior high school student with no real ambitions despite his clear talent for drawing. He is forced to consider his future when the top student of his class and budding writer, Akito Takagi, offers to team up upon discovering Moritaka's drawings. Due to the overwork-related death of Moritaka's manga artist uncle, he hesitates at first but eventually gives in to Akito's offer and the two embark on a new adventure – losing sleep and spending hours on end working on their art. Miho Azuki, Moritaka's love interest who is determined to become a voice actress, is his primary motivation to succeed as a manga artist. The plot of the series is relatively simple, but the youthful passion, in addition to the frequent use of exaggerated expressions typical of Japanese manga, of Moritaka and Akito is both admirable and addictive – making Bakuman a truly engaging read.
GTO: Great Teacher Onizuka
By Toru Fujisawa
Vertical
Eikichi Onizuka is a former gang member in his early 20s who, after a failed attempt at wooing a young woman who is dating her own teacher, decides to become a teacher himself. He eventually earns a teaching degree and quickly develops a sense of morality. Despite the event that prompted him to dive into the world of education to begin with, he gradually becomes a devoted teacher and prefers to pass on "life lessons" instead of standard subjects to his students. Although his methods are far from "normal," he continues to fight for the improvement of an education system that he deems to be more discouraging than encouraging. When he is hired to teach a notorious class at a private school, his dream to become the greatest teacher to have ever existed is put to the ultimate test.