Recipes for You with Pizza Barboni and Tree House
Make Your Own Sexy Mushroom Burger with Home-style Fries and Italian Style Carbonara.
by Ken Jenie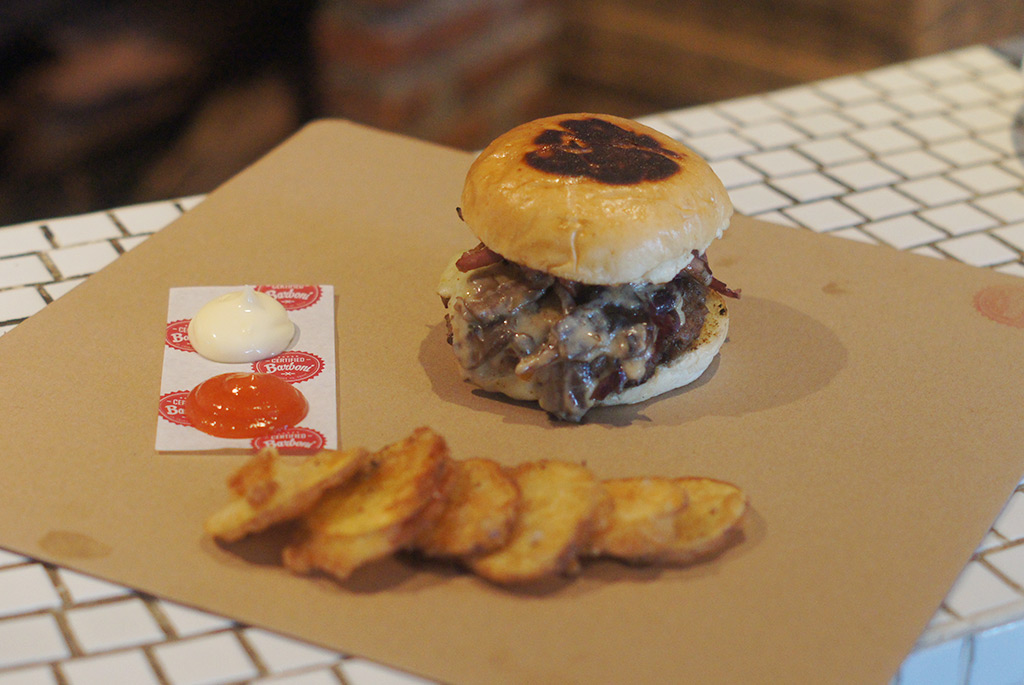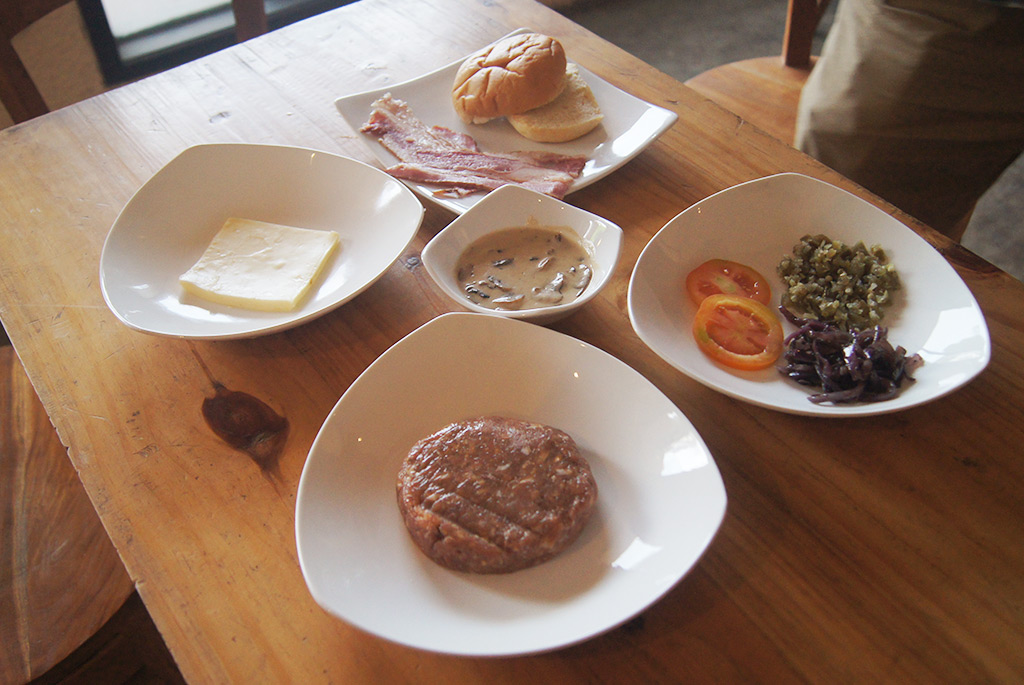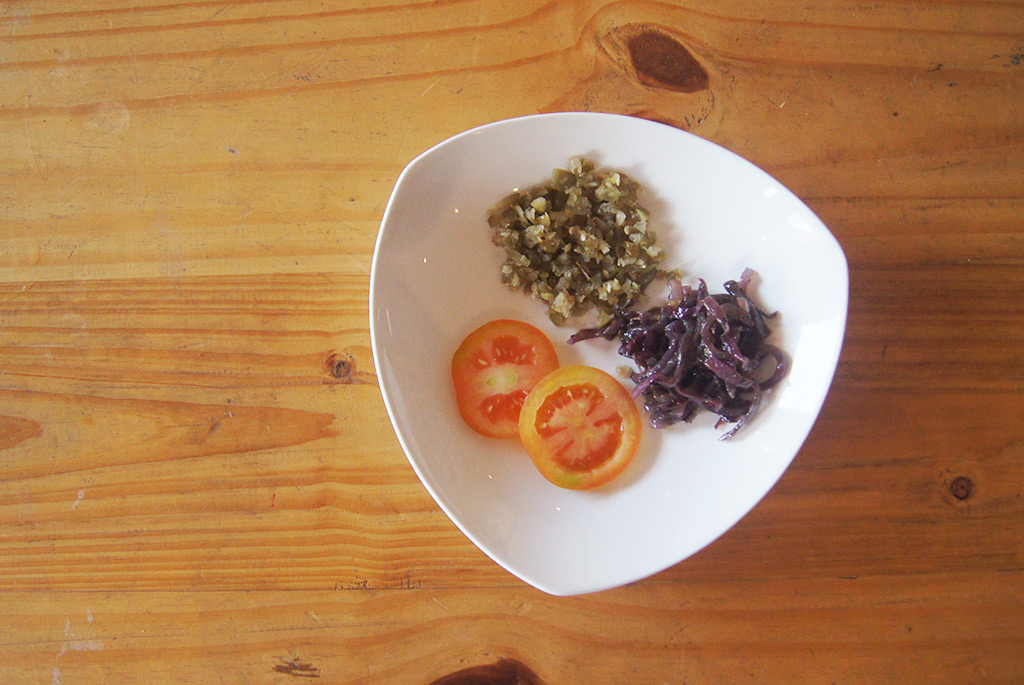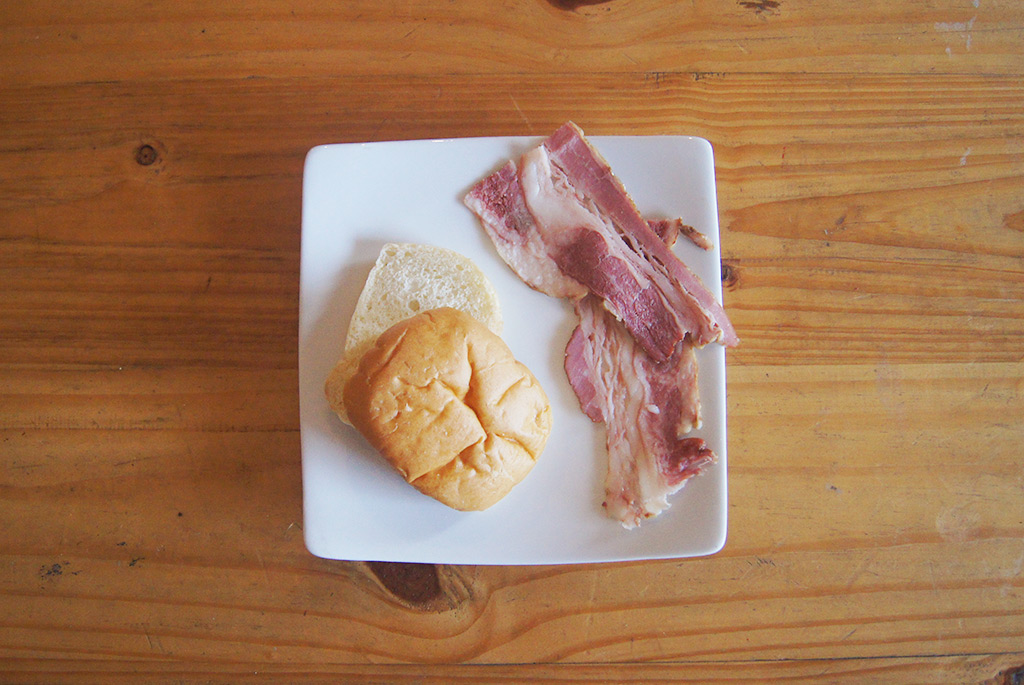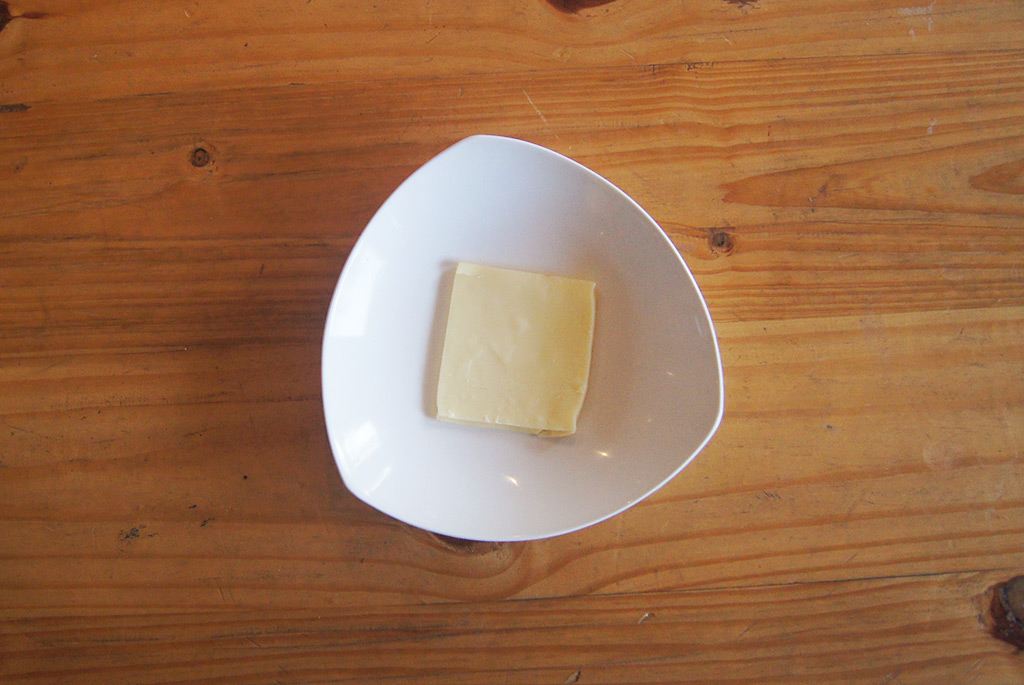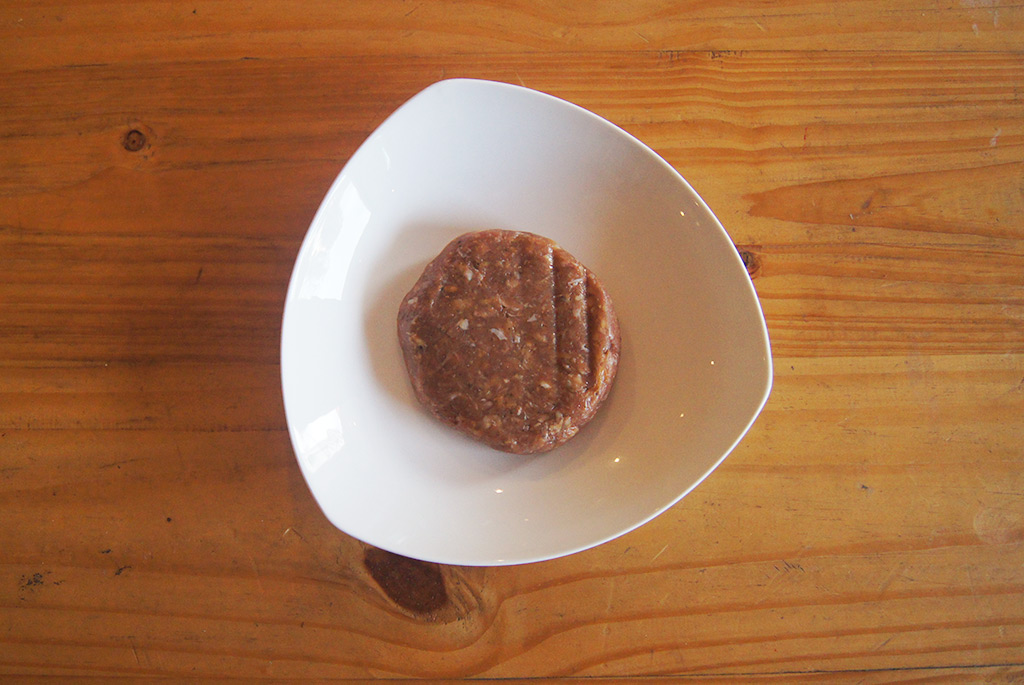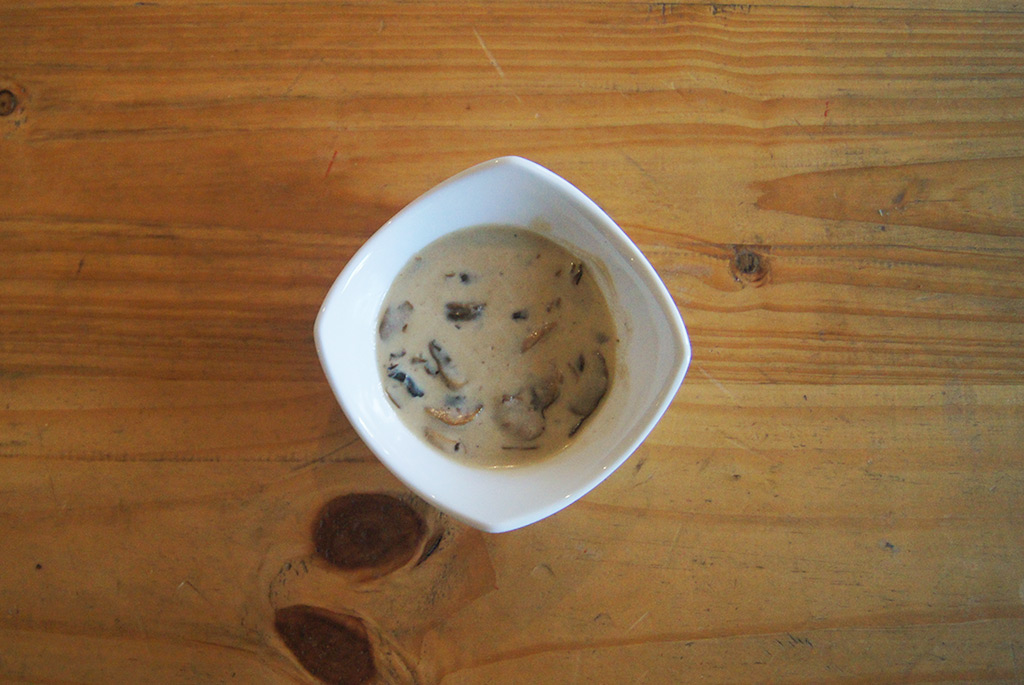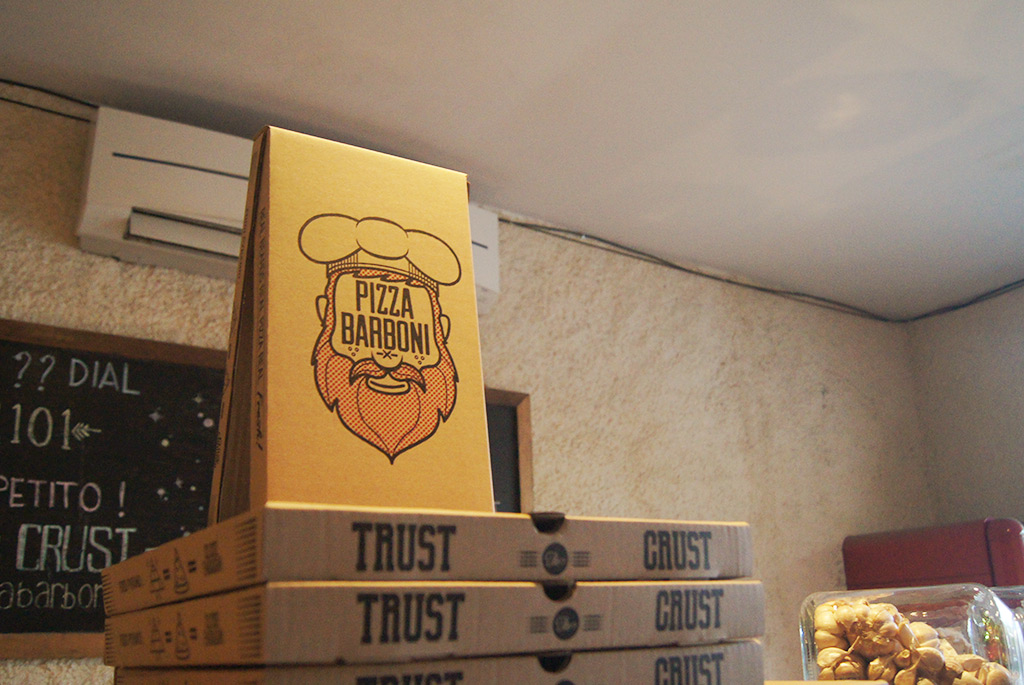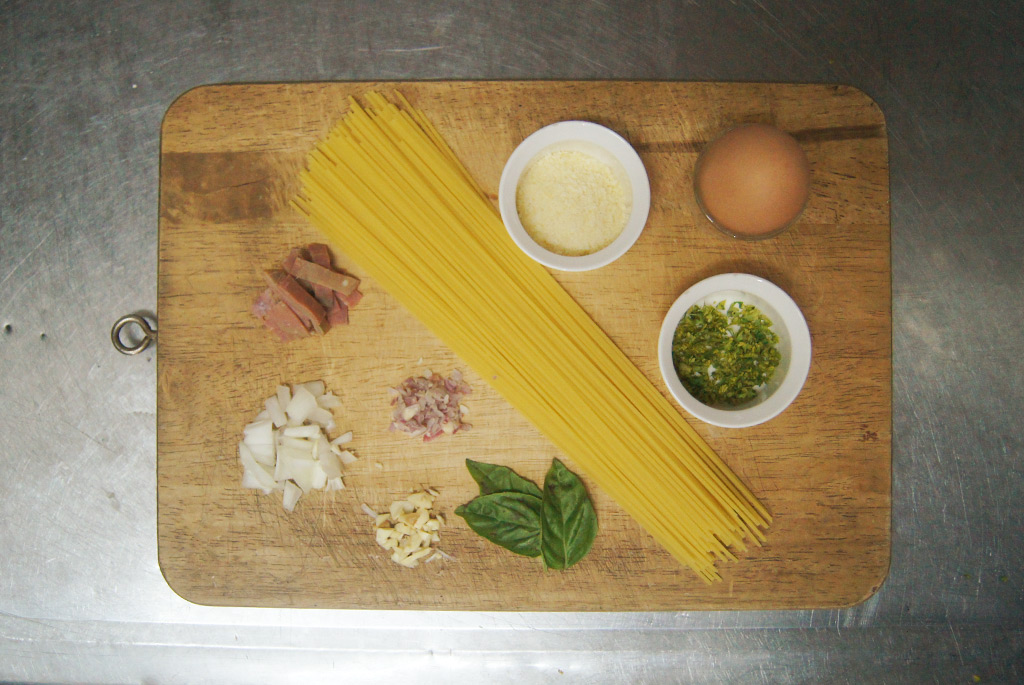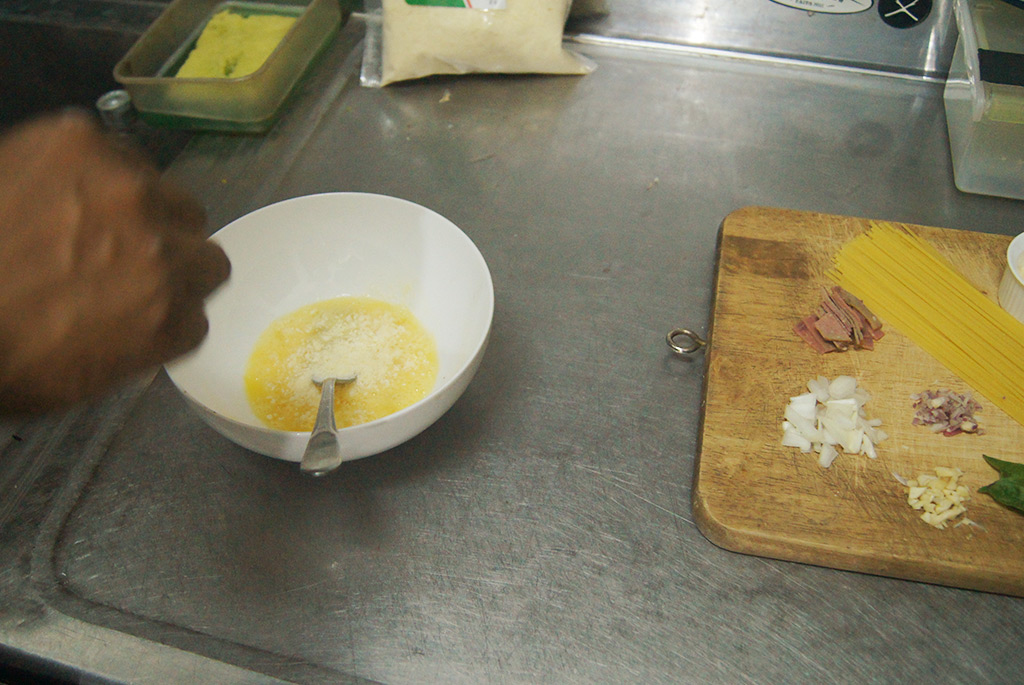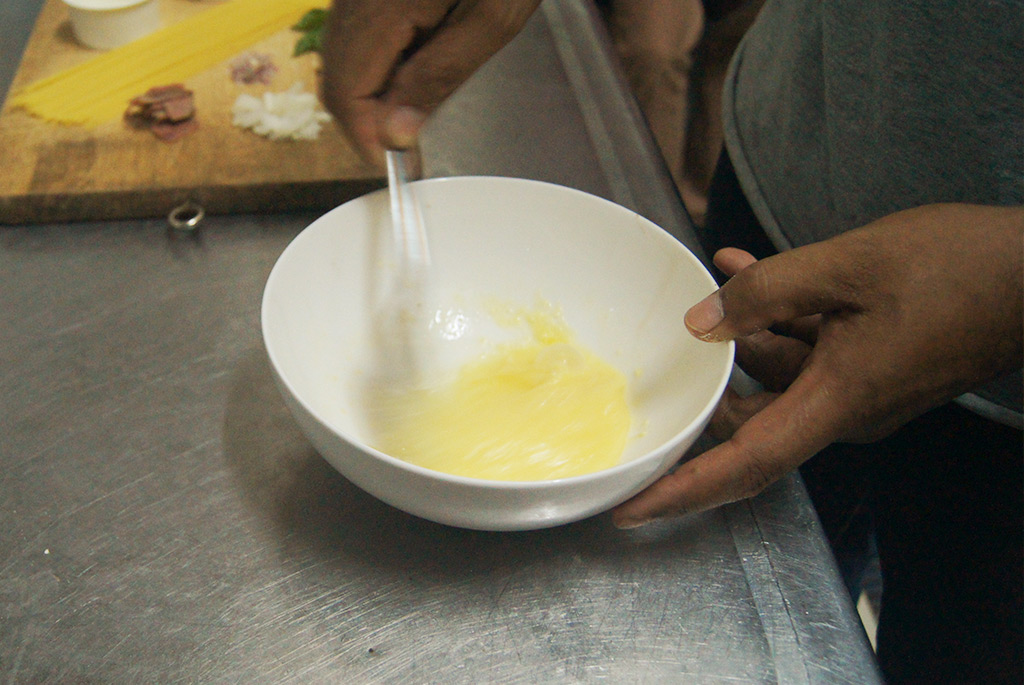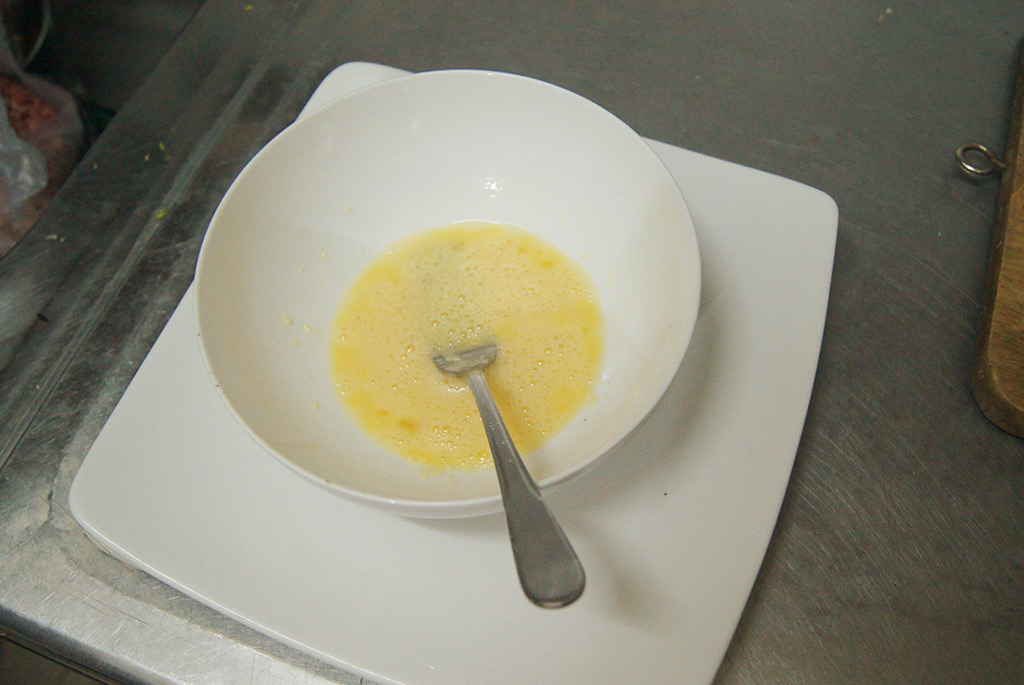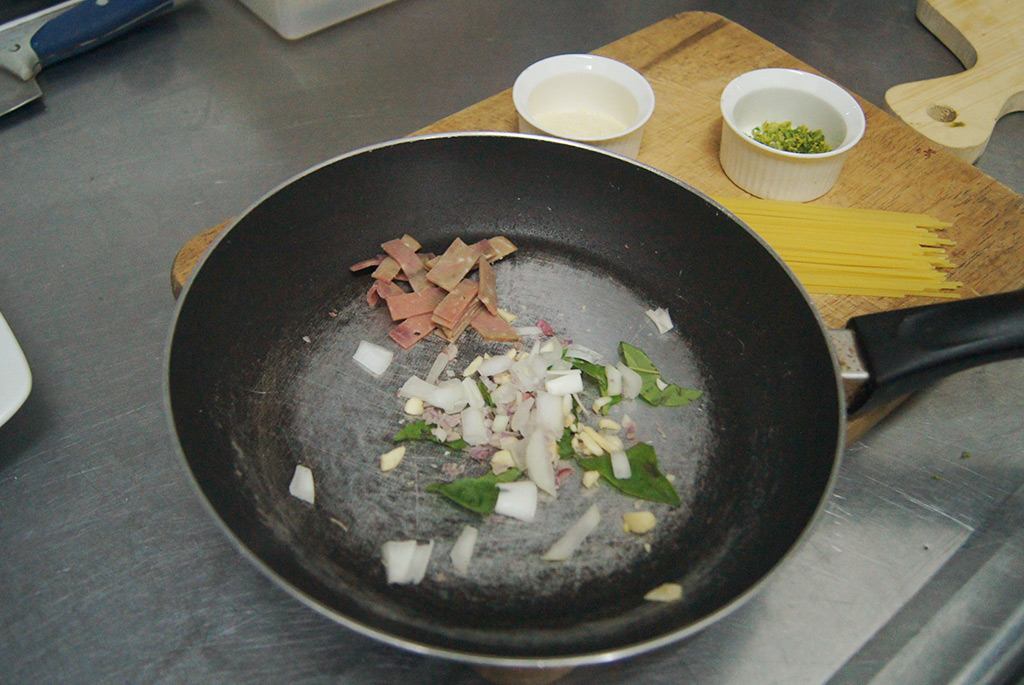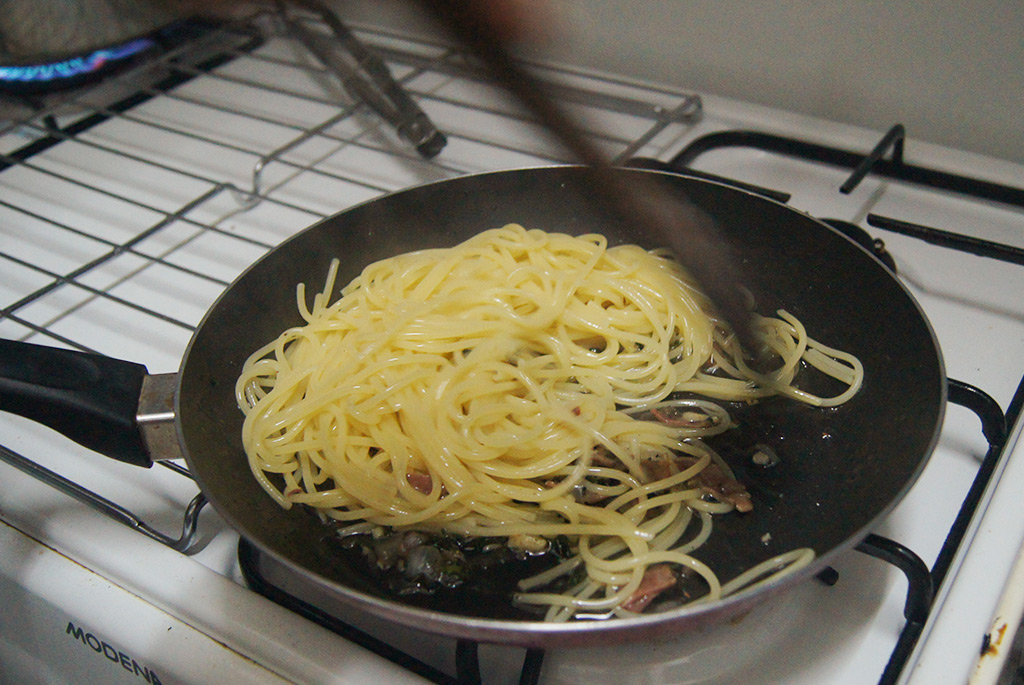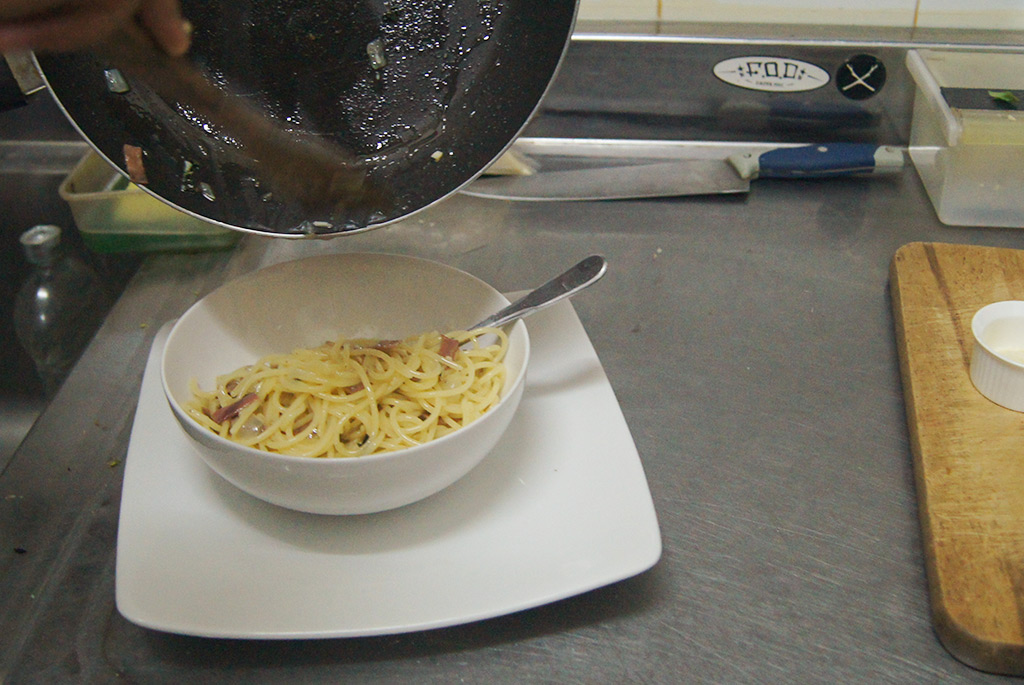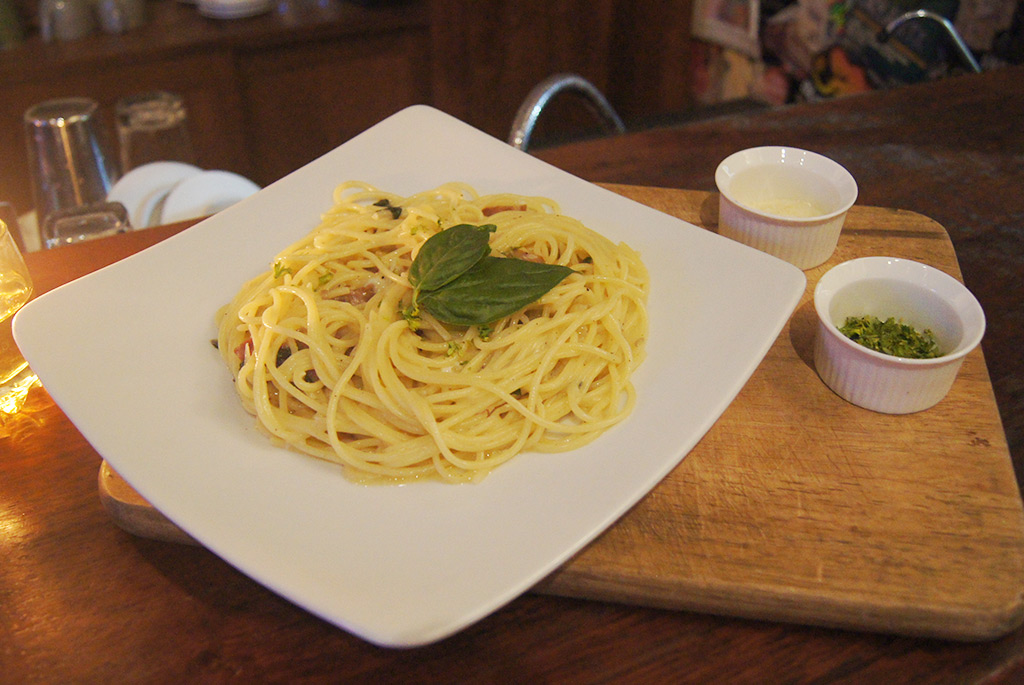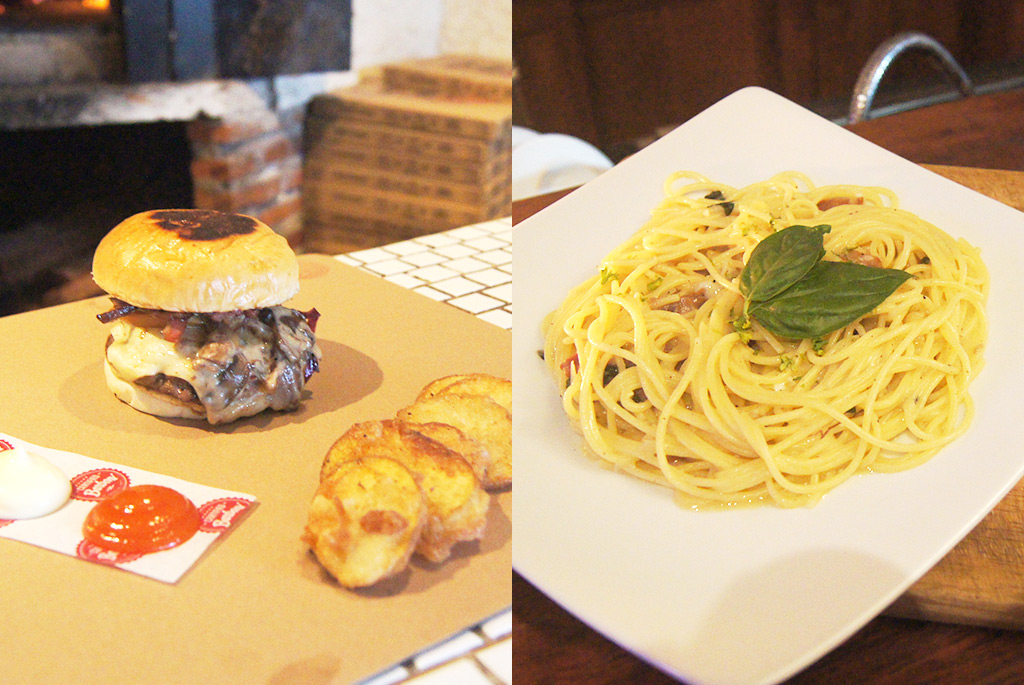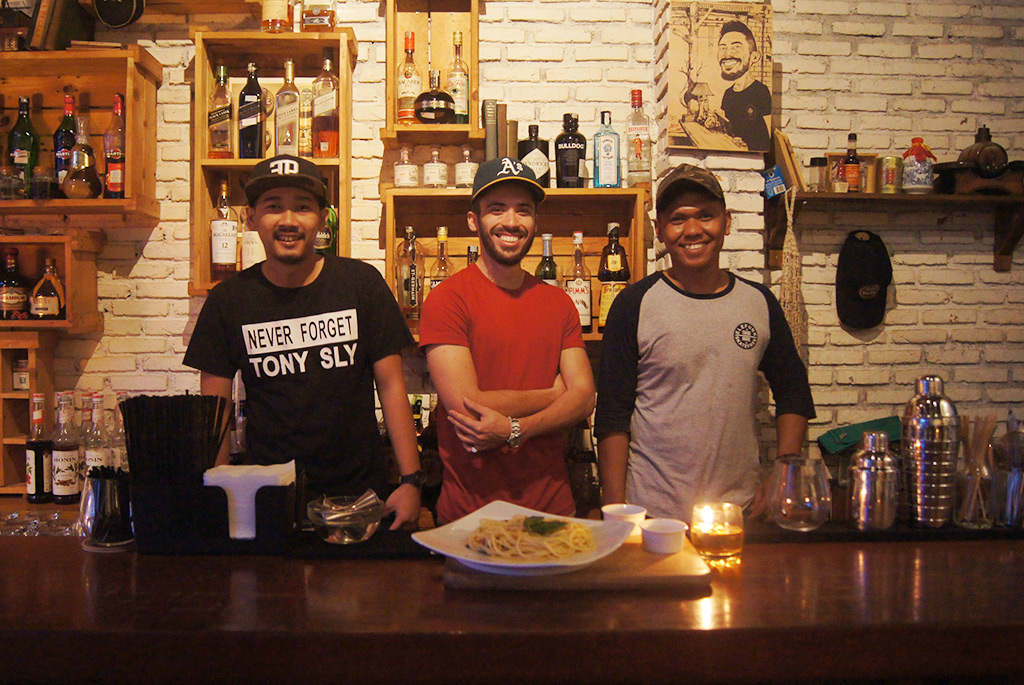 Recipes for You with Pizza Barboni and Tree House
Make Your Own Sexy Mushroom Burger with Home-style Fries and Italian Style Carbonara.
A good vibe in hangouts and eateries is important. And as a believer of atmosphere, Anton Massoni thinks that a good kind of vibe could really happen in a place that open to a wide range of crowds, and has the authenticity for the style and the food. With that point in mind, about 4 years ago, Massoni established Tree House. The main idea of Tree House is to provide a destination for a diverse range of crowds and events. Located in Kemang, Tree House is one of Jakata's destinations for alternative music, regularly showcasing everything from jazz DJs, soul and hip hop nights, acoustic bands, and movie nights in their upstairs terrace area.
Art is an important to Tree House, they were one of the first bars in the city to incorporate local art, and act as a platform for up and coming street artists to showcase and sell their artwork to a wider audience. They still host regular monthly art exhibitions, and the art on their walls is always for sale at reasonable prices. Tree House also took good care on their menus. They're known for their reasonably priced and innovative cocktail menu, but their food dishes are little known gems of flavour, as some of their regular customers will attest to.
The lack of authentic, Italian style pizzas in Jakarta bothers Anton. As an Italian, he feels that the only Italian style pizzas from wood fire ovens were available in hotels and upscale restaurants – where asking for a delivery option would be scoffed upon, and the pizzas were expected to be eaten with silver cutlery. Since then, Pizza Barboni filled the gap for reasonably priced, good quality pizzas with premium ingredients.
Pizza Barboni took a simple and rustic as the theme of the restaurant. The brand itself gives off a fun vibe – a graphic-heavy ode to old-school style screen prints, and a hint of vintage cartoons. Not everyone "gets" the concept of the beards and its relationship with pizza, but for those that can't relate, any apprehension to whether or not the product is legit gets quickly dispelled as soon as they taste Barboni's pizzas. Since its inception, Pizza Barboni has now become synonymous with good pizza, "We has been proclaimed by the Jakarta Globe to be "Jakarta's best pizza". We'll let you guys decide that!" Antoni said with a big smile.
What you may also not know is that Pizza Barboni sells burgers too. While not exactly Italian, these burgers are just as special as the pizza. The featured burger is the "sexy mushroom burger", a very recent addition to the Barboni secret menu. "Our burger will definitely hit the spot if you're looking to satisfy a craving at home! You'll only get it if you ask at the counter. Wondering what else is on their secret menu? You're gonna have to ask" Antoni closes.
Sexy Mushroom Burger with Homemade Fries
Burger:
Before you attempt this recipe, you're going to want a grill pan to ensure best results.
Burger bun (found in most grocery stores)
150g or desired amount of ground beef (ask your butcher for a higher fat/meat ratio for best results, as leaner burger patties – while generally healthier – tend to be less juicy)
1/8 sliced Onion
half beaten egg
1 pinch oregano
1 pinch paprika
salt/pepper to taste
2 Diced jalapeno slices
1/4 sliced Red Onion
1/4 sliced Tomato
1 Cheddar cheese slice
4 tablespoons Cream cheese
5 regular sized, diced Mushrooms
2 rashers of Beef or pork bacon
2 tablespoons butter (we recommend Anchor unsalted butter – it's grass fed and better for you!)
Method:
Take your ground beef and season it with pepper, oregano, and onion. Mash it all together along with a beaten half-egg to bind, and form a patty. Set this aside.
Next, in a saucepan, add butter and start frying off the mushrooms. Once browned, add salt, paprika, cream cheese and melt it all down into a sauce and set aside for later.
Put the burger patty on a pre-greased grill pan, and begin grilling (3 minutes a side depending on thickness of patty and/or desired level of done-ness). Add the cheese slice on top of the patty and cover with a glass bowl (so you can observe the cheese melting). Once it starts to melt, carefully remove the glass bowl (it'll be hot!), and place the patty with melting cheese on the bottom half of the burger bun.
Start layering the cooked bacon, tomato, red onions, and diced jalapenos on top of the patty, and add the melted cream cheese and mushroom mixture on top.
—
for fries and carbonara recipes, head to page 2.
Recipe Carbonara Italian Style:
1/4 Onion
1 clove Garlic
2 tablespoons Olive Oil
2 leaves Basil (optional, original recipes don't call for basil)
desired amount of parmesan (depending how cheesy you like your pasta!)
desired amount of Beef Bacon or Pork Bacon (original recipes use pancetta if you can get your hands on some!)
125g Spaghetti
Salt/Pepper to taste
1 whole organic Egg (try to avoid omega 3 eggs, you guys. They're not too good for you)
Method:
Put a large pot of water on to boil. Finely chop the pancetta or bacon, having first removed any rind. Add grated parmesan and beat eggs in one bowl, seasoning the mixture with a little black pepper and set everything aside.
Add 1 teaspoon of salt to the boiling water (a must for cooking pasta), add the spaghetti and when the water comes back to the boil, cook at a constant simmer, covered, for 10 minutes or until al dente (just cooked).
Finely chop the onion and garlic along with the basil. While the spaghetti is cooking, add olive oil to a wide frying pan, and fry the bacon with the garlic and onion. Leave these to cook on a medium heat for about 5 minutes, stirring often, until the bacon is crispy and the onions have browned.
Keep the heat under the pan on low. When the pasta is ready, lift it from the water with a pasta fork or tongs and put it in the frying pan with the bacon. Do NOT attempt to sieve or drain the water from the pasta. This is a rookie mistake, you guys. The water from the pasta is what makes sauces thick, and keeps the pasta moist… No one likes dry pasta. So don't throw the rest of the pasta water away yet.
Take the pan of spaghetti and bacon off the heat. Allow a few seconds for it to cool slightly, then slide the contents of the pan into the bowl with the egg and cheese mixture. Using the tongs or a long fork, lift up the spaghetti so it mixes easily with the egg mixture, which thickens, but doesn't scramble, and everything is coated.. Add extra pasta cooking water to keep it saucy (a few tablespoons should do it). Remember that you don't want it to be wet, just moist. Season with a little salt, if needed.
Add extra parmesan if desired. If the dish does get a little dry before serving, splash in some more hot pasta water and the sauciness will be revived!
Fries:
Flour
Salt
Breadcrumbs
Salt and Pepper
Sliced potatoes
Olive oil (yes, it's expensive to fry using olive oil, but generally better for you if you're going to eat fried food. You can buy it in bulk from big chain supermarkets in bigger quantities, rather than the expensive glass bottle variety)
Method:
Mix flour, water, salt, pepper and breadcrumbs in a bowl. Take your sliced potatoes and dip them in the mixture, then let them sit separately (not clumped together) on a tray of baking paper or non-stick surface of choice.
Fill a medium pan 1/4 way with olive oil. Keep heat on medium and be careful not to let it start smoking. As this is not ideal. Take the battered potatoes once the oil is hot, and fry lightly until golden brown.
Tree House
Jl. Kemang I No. 72
Kemang, Jakarta
+62 21 71791168
Pizza Barboni
Jalan Kemang I No.72
Kemang, Jakarta
+62 21 7181101