Adidas Meluncurkan Bola Interaktif "Telstar Mechta", untuk Piala Dunia
Penggemar Piala Dunia sekarang bisa berinteraksi langsung dengan bola yang dipakai pada tahap knockout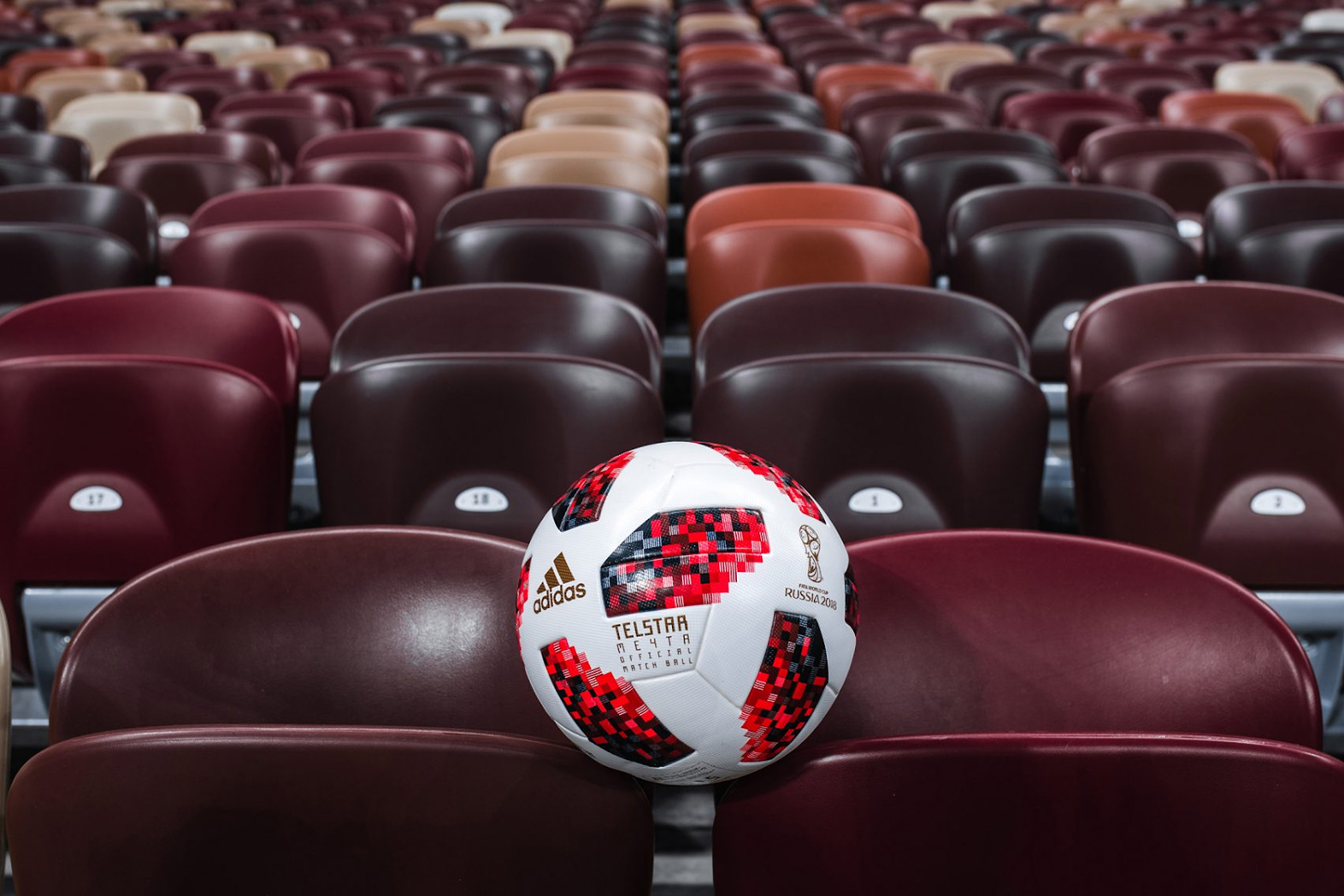 Teks: Emma Primastiwi
Foto: Dezeen
"Telstar Mechta", bola interaktif terbaru Adidas yang diluncurkan khusus untuk tahap knock-out Piala Dunia di Russia yang dimulai tanggal 30 Juni 2018. Dalam bahasa Russia, Mechta artinya adalah mimpi atau ambisi yang mewakili perjuangan para pemain selama Piala Dunia berjalan.
Berbeda dengan "Telstar 18", Telstar Mechta menawarkan beberapa fitur interaktif menarik yang bebas digunakan oleh penggemar yang membeli bola spesial ini. Menurut Antonio Zea, direktur inovasi sepak bola Adidas menjelaskan bahwa dalam kreasinya, Adidas telak mengikuti jejak inovatif bola "Brazuca" yang digunakan di Piala Dunia 2014 di Brazil, dengan teknologi yang baru. Seperti "Brazuca", "Telstar Mechta" juga telah menjalani pengujian yang keras untuk melatih bola ini untuk menanggung cuaca, kecepatan dan aktivitas lain dalam intensitas sebuah pertandingan.
"With the Telstar Mechta we have taken that same innovative design and re-imagined it, creating a ball that perfectly suits the pressures and opportunities of the FIFA World Cup knock-out stage."
Bola 'Telstar Mechta' dilengkapi dengan "near-field communication" (NFC) chip yang tertanam di atas bola yang memungkinkan pembeli bola untuk berinteraksi dengan bola tersebut melalui aplikasi NFC. Setiap interaksi dijamin berbeda karena disesuaikan dengan lokasi geografis pengguna aplikasi NFC, seperti membuka konten dan informasi eksklusif seputar World Cup yang disesuaikan oleh lokasi pengguna.
Selain itu, pengguna juga dapat berinteraksi langsung dengan bola tersebut dengan mengikuti tantangan yang diperbarui selama World Cup berjalan yang ditetapkan oleh algoritma aplikasi NFC. Pengguna bisa mengikuti tantangan seputar sepak bola dan Piala Dunia, dan berpartisipasi dengan komunitas sedunia dengan mengunggah video mereka melakukan tantangan tersebut dan berbagi dengan komunitas sepak bola Adidas sedunia.