Luncurkan Pameran Bertajuk "Plastic People", Space Available Resmi Membuka Museum of Space Available (MOSA) di Bali
Space Available luncurkan pameran "Plastic People" dan membuka museumnya untuk umum di Canggu, Bali.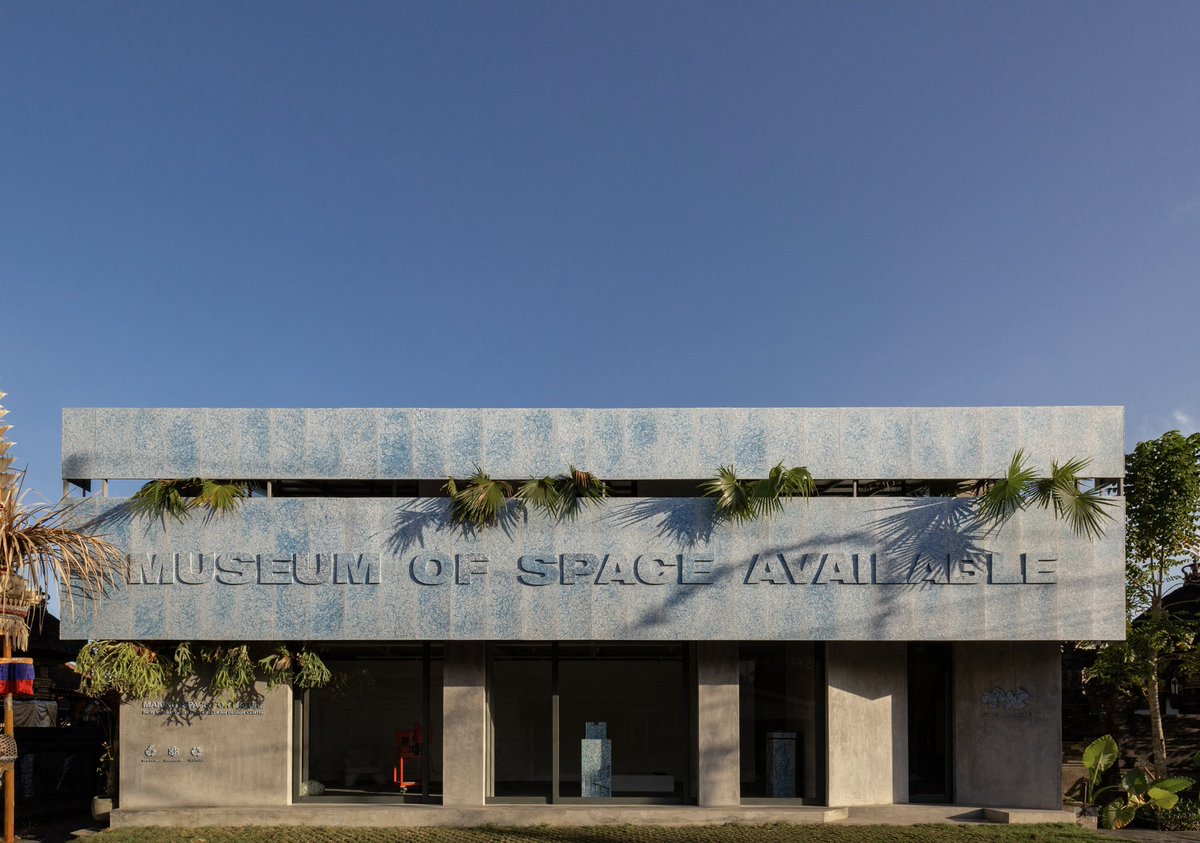 Teks: Setto Lintang
Foto: Tomasso Riva/@tomassorivaphotography
Setelah membuka galeri dan toko pop-up di berbagai penjuru dunia—mulai dari London, Los Angeles, Milan, Tokyo, hingga Melbourne—platform kreatif dan studio desain berbasis lingkungan, Space Available, resmi membuka museumnya untuk publik di Bali pada akhir Juni lalu.
Dibuka sejak 30 Juni, pameran "Plastic People" berupaya menguliti segudang kisah tentang plastik sintetis; tentang pengaruhnya terhadap budaya konsumen serta dampaknya terhadap planet dan kesehatan manusia. Tidak sampai di situ, pameran tersebut turut mengeksplor topik tentang bagaimana industri desain dan kesenian mampu berperan dalam membangun sistem sirkular yang hadir sebagai alternatif dari pola berpikir linear yang destruktif.
Dengan medium berupa elemen fisik dan digital (seperti seni pahat dan NFT, misalnya), Space Available mengeksplor kelebihan dan kekurangan plastik sebagai salah satu bahan baku utama manusia sebagai upayanya untuk membangun kesadaran terhadap budaya sampah di era modern dan efeknya terhadap kesehatan.
Bergerak dalam isu lingkungan hidup, Space Available merupakan komunitas dan studio desain yang mengusung misi untuk membangun masa depan yang sirkular—sebuah alternatif dari alur modernitas yang bergerak secara linear dan progresif. Komunitas yang terdiri dari seniman, desainer, ilmuwan, dan ahli lingkungan dari berbagai penjuru dunia tersebut melakukan pendekatan terhadap isu-isu lingkungan melalui praktik bio-inovasi, daur ulang limbah secara radikal, hingga upcycling.
Pameran yang digelar di Museum of Space Available (MOSA) Canggu, Bali, tersebut semula hanya membatasi pengunjungnya sebanyak 150 orang saat pembukannya pada akhir Juni lalu. Namun, karena antusiasme pengunjung, pameran dan museum tersebut kini dibuka untuk umum sampai 28 Juli mendatang tanpa perlu melakukan reservasi. 
–
Museum of Space Available (MOSA) 
Canggu, Bali
Selasa – Minggu
11:00 – 19:00 WITA