Partisipasi Keith Haring dengan "Untitled (Twenty-Three)" dalam Lelang di Sotheby's
Sotheby's New York memilih untuk memajang karya Keith Haring yang dibuat sejak tahun 1982.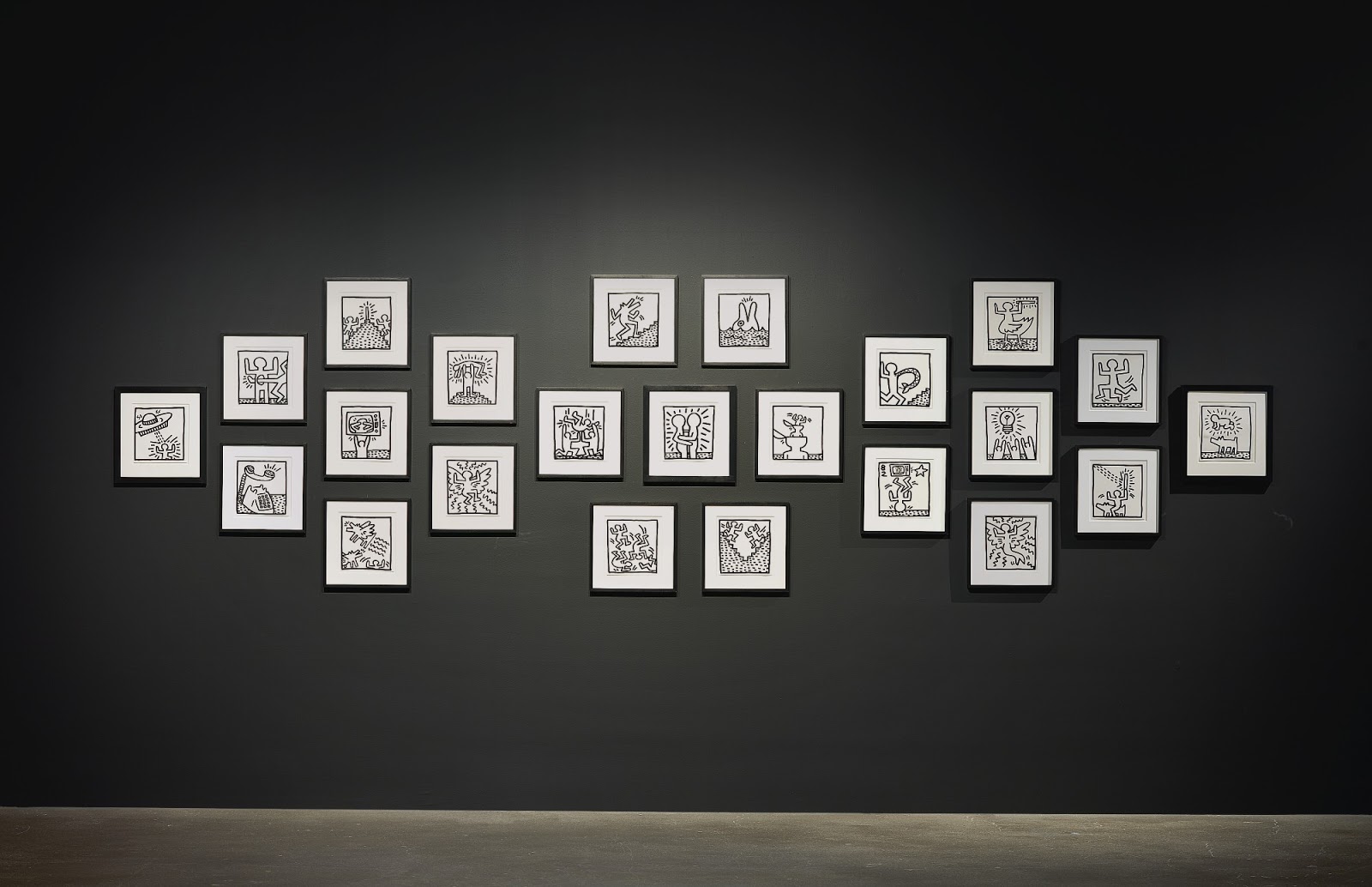 Teks: Daniet Dhaulagiri
Foto: Sotheby's
Selasa, 17 November 2020 akan diadakan sebuah lelang dalam rangka Hari Seni Kontemporer oleh Sotheby's di New York. acara lelang tersebut melibatkan banyak karya dari beberapa seniman post-war hingga seniman kontemporer terkini; Ed Ruscha, Albert Oehlen, Helen Frankenthaler, Alexander Calder, Yoshitomo Nara, and Keith Haring.
"Untitled (Twenty-Three Works)" garapan Keith Haring menjadi sebuah karya ikonik yang ia buat semenjak tahun 1982. Dalam karyanya ia hanya bermain dengan warna dasar saja; hitam dan putih. Karya-karyanya di tembok subway hanya menggunakan kapur yang menjadi ciri khas tersendiri pada medio '80-an. Haring memiliki caranya tersendiri untuk memvisualisasikan kosakata dalam kepalanya, yang nantinya akan ia tuangkan menjadi karakter-karakter khas; seperti orang bertangan ular yang seolah siap menggigit dirinya sendiri, maupun orang yang mengangkat televisi dengan sosok orang lain yang terlihat seperti menangis di dalamnya. Karya-karya milik Haring tersebut memiliki kesan dan pesan yang menarik dari sebuah lukisan yang cenderung sederhana, namun sarat makna.
Melalui halaman webnya, Sotheby's menjelaskan juga bagaimana kondisi dua puluh tiga lot milik Keith Haring itu sendiri, "These works are in very good condition overall. The sheets had been previously dry mounted and have minor adhesive residue on the versos. There are minor undulations visible in the sheets and in some cases very minor pinpoint accretions, only visible upon close inspection. There are soft handling marks on a few of the works and occasional faint yellowing at the outer edges. The colors are strong and clean. Each framed under Plexiglas."
Meski acara lelang tersebut baru digelar esok hari, namun "Untitled (Twenty-Three Works)" milik Keith Haring ini sudah diperkirakan berestimasi harga 900.000 USD hingga 1.200.000 USD. Jika kalian berminat untuk membeli sesuatu atau hanya sekedar penasaran pada acara lelang tersebut, kalian bisa mengunjungi laman ini.