Satu Abad Tersembunyi, Lukisan Rahasia Van Gogh Ditemukan
Dengan bantuan sinar x-ray, para konservator seni menemukan lukisan ini di bawah lukisan Van Gogh yang lainnya.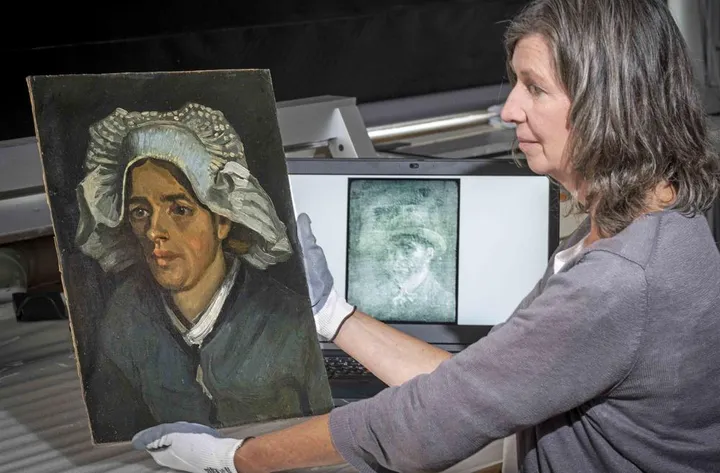 Teks: Shadia Kansha
Foto: Neil Hanna/AP
Bersama teknologi, penemuan semakin mudah dilakukan. Salah satu contoh terbaru yang paling mengejutkan adalah keberadaan lukisan Vincent Van Gogh yang tersembunyi dibalik lukisan lain buatannya.
Penemuan ini diprakarsai oleh konservator seni yang tengah mempersiapkan lukisan "Head of a Peasant Woman" untuk sebuah eksibisi di Royal Scottish Academy. Sebagai sebuah institusi, National Galleries of Scotland sangat terkesima dengan penemuan dadakan ini.
Dengan bantuan sinar x-ray, kanvas tersebut memperlihatkan lukisan seorang lelaki berjenggot bertopi dengan sapu tangan yang diikat longgar mengitari leher. Tatapannya tajam, dan sisi kanan wajahnya samar karena bayangan"