Seniman Murakami siap Mewarnai Singapura Lewat "From Superflat to Bubblewrap"
Berbicara soal isu bubble economy di Jepang.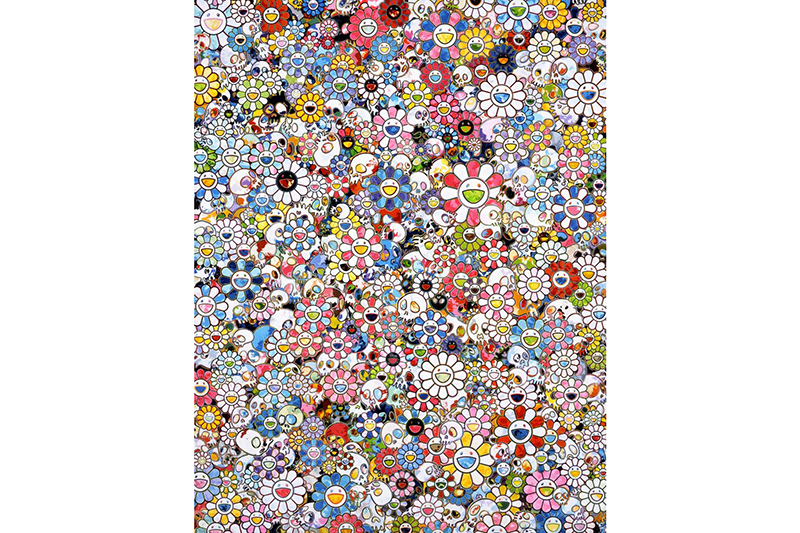 Teks: Kevina Graciela
Foto: Takashi Murakami (2014)
Seniman asal Jepang Takashi Murakami membuat sebuah pameran bertempat di Singapura yang bekerja sama dengan STPI Creative Workshop & Gallery dalam membuat pamerannya kali ini. Pameran karya seni dari Murakami kali ini diberikan judul "From Superflat to Bubblewrap".
Judul ini sendiri membawa sebuah isu tersendiri yang ingin Murakami sebagai seniman ingin angkat. Ia ingin membahas mengenai isu bubble economy yang ada di Jepang. Pastinya pameran ini dibawa dengan pendekatan pop-esque khasnya yang berwarna dan menyenangkan. Pada kesempatan pameran kali ini pada tanggal 13 Juli- 14 September 2019, Murakami juga akan berada di sana membawakan artist talk, diskusi, screening film, printmaking workshops dan tur keliling pameran. Salah satu yang paling menarik dari pameran ini akan terdapat lukisan ikonik dari Murakami yang berjudul "The Merciless World" (2014) yaitu motif ikon bunga dan tengkoraknya yang digabungkan secara apik.
Mendukung pameran ini, akan disiapkan merchandise dengan karya seni Murakami agar penggemar yang mungkin ingin membawa pulang sesuatu dari pameran "From Superflat to Bubblewrap". Pameran ini merupakan salah satu pameran paling ambisius yang Murakami buat dan ia yakini sebagai titik balik utama dalam karir seorang Murakami.