CALM akan Menggelar Pesta Rave secara Virtual untuk Menggalang Dana Amal
Mini festival tersebut akan berlangsung selana 4,5 jam dari pukul 20:30 pada tanggal 27 Maret.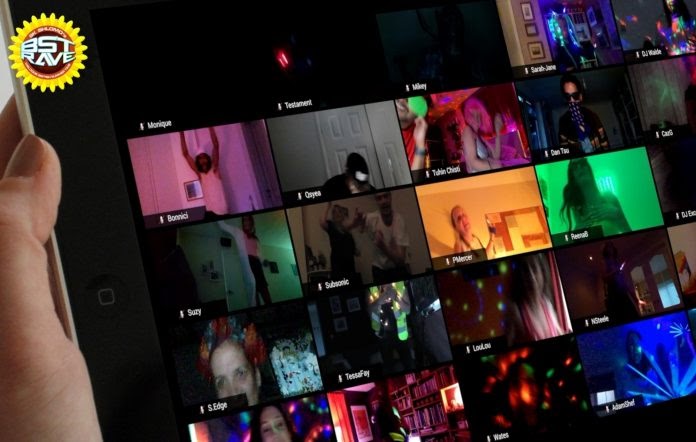 Teks: Daniet Dhaulagiri
Foto: NME / Press
Masa-masa pandemi dan membatasi kegiatan sosial memang tidak mudah bagi kebanyakan orang, terutama mereka yang memiliki kondisi gangguan kesehatan mental, melalui hari rasanya semakin kian sulit. Hal tersebut tentunya disadari oleh banyak organisasi dan aktivis kesehatan mental di seluruh dunia, sehingga membuahkan banyak acara, salah satunya seperti yang dilakukan oleh Campaign Against Living Miserably (CALM), mereka akan menggelar rave amal British Summer Time (BST) dalam rangka kampanye pencegahan bunuh diri yang dilakukan secara virtual namun interaktif.
SK Shlomo—pemenang penghargaan beatboxer—selaku penggagas acara mengajak mereka yang terisolasi di rumah untuk turut merayakan British Summer Time sambil menggalang dana untuk amal. Mini festival ini berdurasi selama 4,5 jam, digelar pada tanggal 27 Maret mendatang mulai dari pukul 20:30, diakhiri dengan perayaan yang cukup meriah ketika jam berubah dari 1:00 GMT menjadi 2:00 BST.
Mini festival tersebut akan diramaikan oleh set DJ Virtual dari SK Shlomo dan beberapa nama seperti  Rob Da Bank, Altern-8, Sophie Ellis-Bextor, DJ Rap, Slipmatt, juga beberapa yang lainnya.
On Saturday 27 March, join award-winning beatboxer @SKShlomo + friends as we rave goodbye to the dark months until 1am when we enter #BritishSummerTime

They're fund-raving for CALM, so grab your glowsticks and your free ticket and let's rave-from-home!

👉🏽https://t.co/ukGiWCD4Sm pic.twitter.com/jW9NhEoi2r

— CALM (@theCALMzone) March 15, 2021
"This is a painful time for so many, myself included and I've been open about my ongoing struggle with suicidal depression. Organising this BST Rave has been such a fun distraction – creating a global party that brings people together whilst helping save lives – it's an absolute blast." Ucap SK Shlomo dalam sebuah rilisan pers.
Selain itu CEO CALM, Simon Gunning, juga memberikan komentarnya mengenai acara tersebut, "The pandemic has been tough on everyone, and people are needing CALM and our services more than ever. But there's light at the end of the tunnel. That's why we're proud to be supporting SK Shlomo's BST Rave, and give people a fun evening to help them take a break from all that's happening. So grab your glowsticks and your free ticket and let's rave-from-home!"
CALM menggratiskan tiket acara tersebut, bagi 100 orang pertama yang memasuki rave virtual tersebut akan ditampilkan pada layar yang menjadi latar saat DJ tampil. Lalu akan ada hadiah juga untuk beberapa kategori; mulai dari pakaian menarik hingga dekorasi terbaik.