Chad Stahelski, Sutradara Dari Film "John Wick" Akan Menggarap Adaptasi "Ghost of Tsushima"
Film "Ghost of Tsushima" akan mengajak kita kembali dalam cerita Jin Sakai.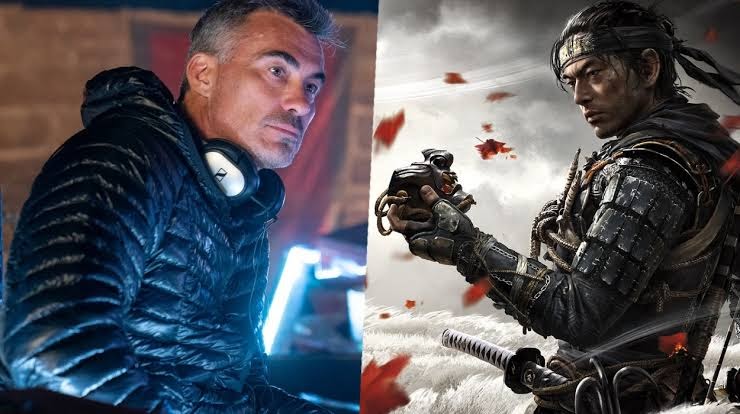 Teks: Rifqi Ramadhan
Foto: Cinemags/Chad Stahelski Ghost of Tsushima
Kabar tentang adaptasi film bagi salah satu game kesayangan biasa disambut dengan respon para penggemar yang skeptis. Hal ini dikarenakan hasil beberapa film adaptasi game seperti "Assassin's Creed", "Street Fighter" hingga "Prince of Persia" yang cukup mengecewakan. Namun, ketika mendengar kabar bahwa sutradara "John Wick", Chad Stahelski akan membuat adaptasi dari "Ghost of Tsushima", para penggemar dari video game dan film laga dapat tersenyum dengan optimis. 
Dilansir dari platform Deadline, Sony Picture bersama Playstation sedang mengerjakan adaptasi dari game best-selling mereka tahun lalu ini. "Ghost of Tsushima" sendiri bercerita mengenai samurai bernama Jin Sakai yang harus berhadapan dengan penjajah dari bangsa Mongol. 
Cerita dari "Ghost of Tsushima" sendiri sudah menjadi bagian yang kuat dari game ini, oleh karena itu Sony dapat mengambil banyak inspirasi untuk film mereka. Setelah film "Uncharted" yang dibintangi oleh Tom Holland, "Ghost of Tsushima" akan menjadi judul kedua yang diadaptasi Sony dari Playstation. Siap menghadirkan "Uncharted" di awal tahun 2022, "Ghost of Tsushima" masih belum memiliki tanggal rilis resmi karena masih berada dalam tahap pengembangan awal. 
Dengan mengajak Stahelski menjadi sutradara, Sony menjanjikan bahwa film ini akan memiliki banyak aksi laga yang biasa kita temukan dalam film besutan Stahelski lainnya. "Ghost of Tsushima" sendiri sangat kaya akan adegan aksi yang sinematik, ditambah dengan wibawa karakter Jin Sakai yang selalu mencari kedamaian dengan cara menumpas ketidakadilan di sekitarnya – serupa dengan karakter film Stahelski lainnya, John Wick. 
Melihat kesuksesannya dalam meramu "John Wick", apakah Chad Stahelski akhirnya dapat mematahkan asumsi bahwa film adaptasi video game adalah film yang tidak bermutu?