Designing for Southeast Asian Communities with Beyond The Vines
We spoke to Rebecca Ting, co-founder of Beyond The Vines, to talk about making good design accessible to all, designing for the tropics, and creating the iconic Dumpling Bag.
Words by Ghina Sabrina
Photo credit: Beyond The Vines
When a lot of fashion brands took a step back during the pandemic, Beyond The Vines decided that it was the right time to step in a new direction. Now established as a multidisciplinary design studio, Beyond The Vines has risen to become known as the 'brand' whose personality beamed as bright as its functional and minimalist products. While one of their items, Dumpling Bag, quickly became the 'it' bag of the pandemic, a lot of their other pieces were produced with the goal of making good design accessible to all. We spoke to Rebecca Ting, one of the co-founders, to talk about the thought process behind the rebrand, the importance of live streams, and the silver lining that comes from emerging Southeast Asian brands.
Beyond The Vines started as a womenswear brand in 2015. What was the opportunity that you saw during that period which motivated you to start a brand? 
We have always wanted to be in the fashion creative scene, but at the same time fashion was also one of the easiest entries to design. You can't just build a building, but I guess with fashion at some point it was probably the easiest way in. 
We've always wanted to be a design studio, actually. My husband (Daniel Chew, co-founder) and I found that, in 2015, we wanted to actually move the brand in the direction of being a design studio. But, I guess with fashion it was something that we decided to start with. We did not start as a traditional agency or a studio. So we thought, let's go ahead with fashion. And then, it did get a lot of attraction at the start because, at that point, it was either only local labels that were a lot pricier because the quantity they made was low. So we decided that there has to be a brand that can actually do well-designed products at accessible price points and still be able to suffice a design community. So, that's how we started. 
BTV once had a retail presence in Indonesia a while back. Is that correct?
We did have some retail presence in Jakarta in 2016/2017 – at that point, we were under MAP (Mitra Adi Perkasa). I think the daughter of MAP's owner came to Singapore, saw the brand, liked it, and told them that we should bring them in. So then, the merchandiser called us. That happened, but then Covid also happened. I think they closed many of their stores. As they closed the stores, I think we just wanted to pull out. So, I think that's why we had a presence there very early.
 While the plan to rebrand has been in the talks even before the pandemic, it eventually happened in the midst of it. Did it make it easier for BTV to have a clean slate and refresh – or was it the opposite? 
We did not approach it that way, honestly speaking. I think that when we did Beyond The Vines, the competitor element was not really in the picture for us. We felt like it was the time for us to do our own thing and run our own race. 
We felt like it was the time for us to do our own thing and run our own race.
Actually, the thought of rebranding has surfaced in 2019 – but the pandemic happened in 2020. In 2019, we already felt it was necessary to do something with the business. It was doing well and we had a certain following at that point. But, it just felt like we were just putting stuff out. You're just designing, producing, putting things out, somebody buys it – it was very transactional. 
At that point, as a brand and as a business, we didn't feel like we had a voice, we didn't feel like we were speaking to our own communities. We got a bit tired of that. We thought that this is not something that we wanted to continue doing, but it was also too late to pull back as it was already running. So, we thought you know what, we felt like it was important to disrupt what we were doing before we were being disrupted by what would happen. And then, the pandemic hit and we were like what should we do now? We pulled back even further because a lot of brands hid beneath it. They took the back seat and waited to see. At the same time, we didn't feel like it was time for us to take the back seat. We took the opportunity to refresh and rebrand. Basically, change it around, and disrupt the business.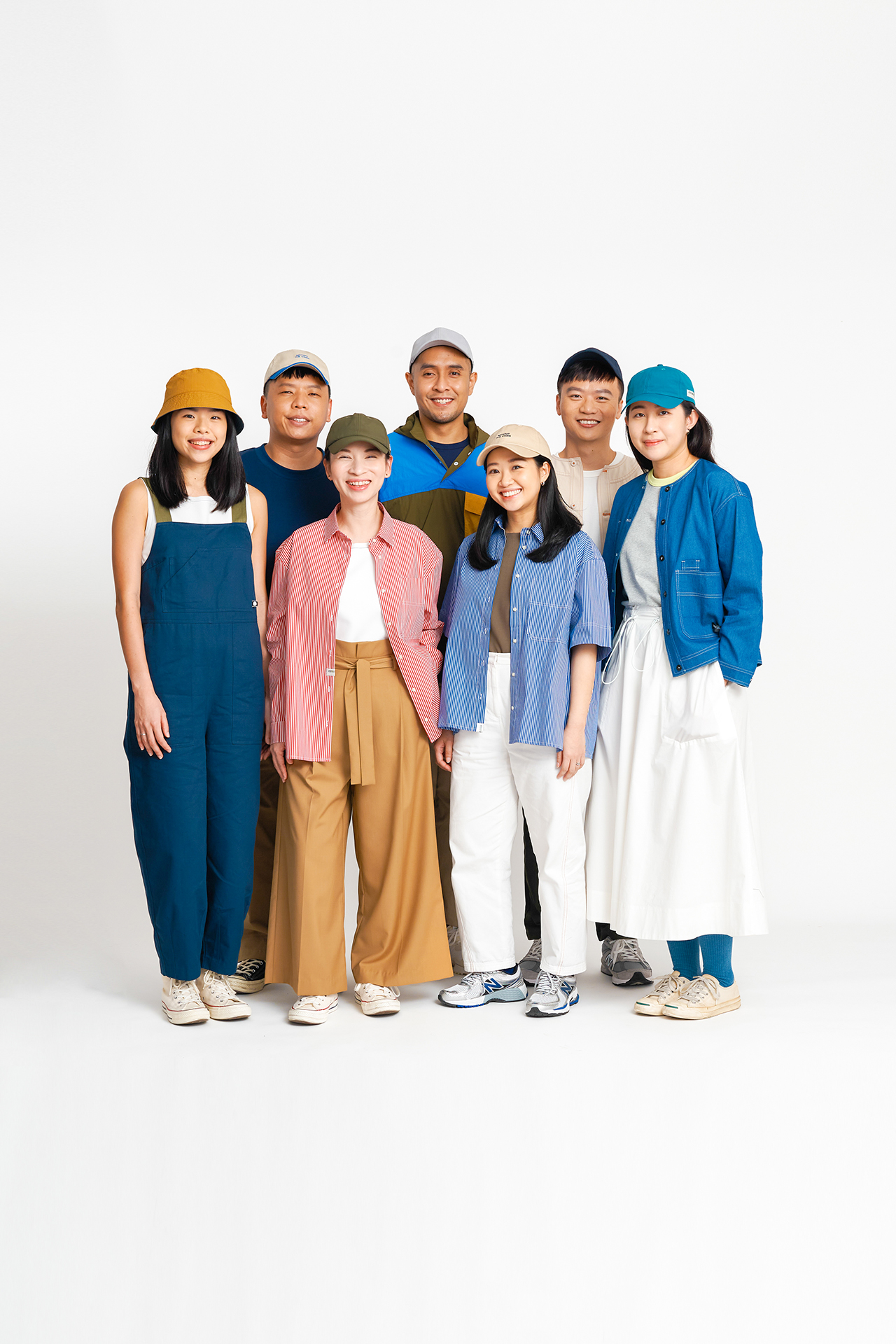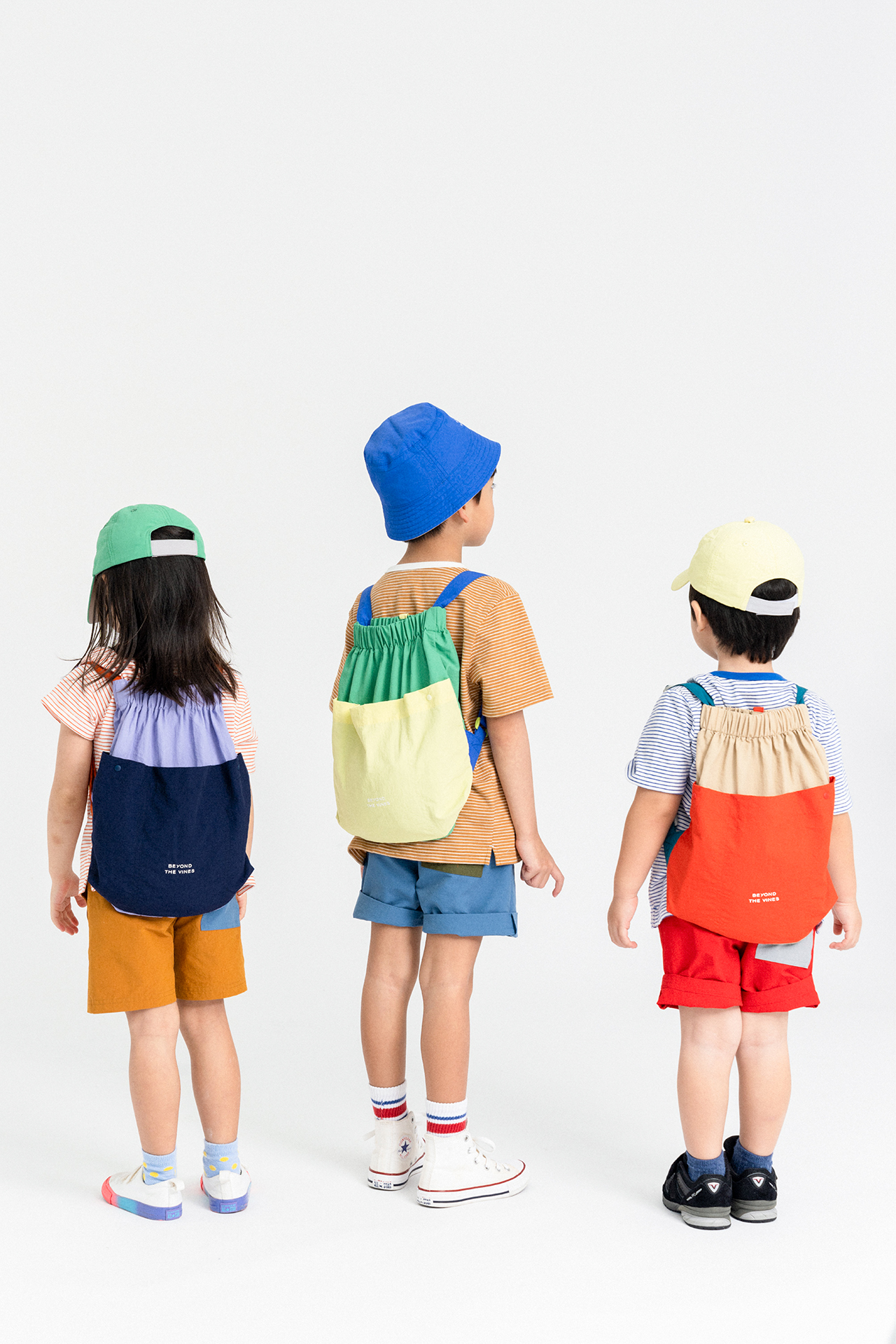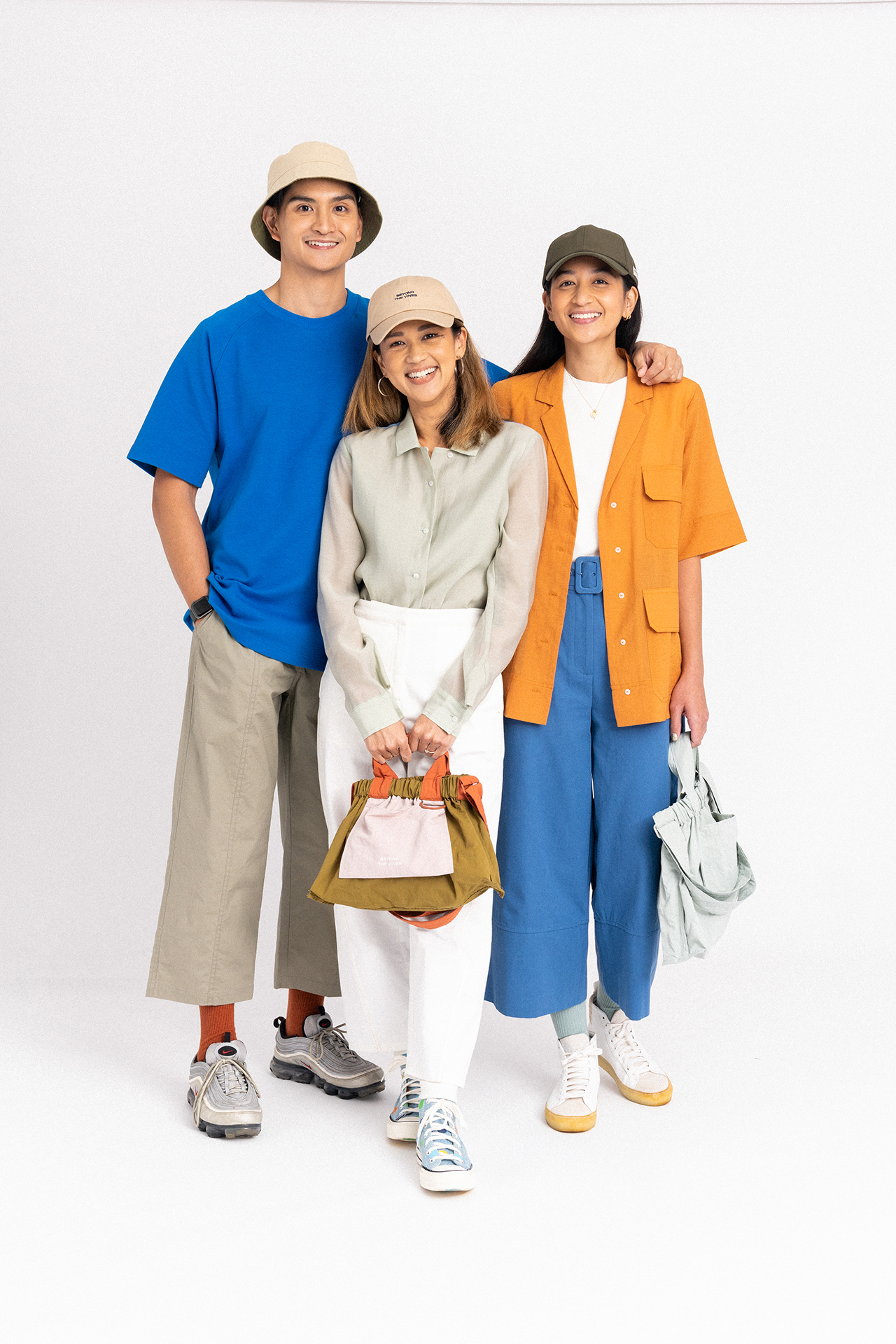 Social media has been a significant platform for brands to build awareness and reach their community. We see BTV's Instagram persona as a very playful and approachable brand, could you share with us how BTV uses IG to extend your reach?
 Before we actually launched the rebrand during the pandemic, everybody was locked in at some point. We were allowed to go out only if it was for food. Retail was still closed and we were retail, so we felt that if we can't see our customers or our community face-to-face then we need to do live streams. 
This is also why we sort of do that now. But, at that point live streams were not super-used yet, maybe it was in the northern part of Asia, but not in Southeast Asia. It was still quite new; people were trying to kind of understand it still. Because live stream is a platform that you cannot filter, we can't delete comments, we can't hide comments, and people see what they want. But we felt like we needed to sort of peel the layers off, speak to our communities, speak to our customers in a way that we would have if the store is also opened. 
The purpose of doing a live stream was not for transactions. Although we were launching stuff here and there, the purpose was really to have a conversation with our community; tell them exactly how we design a product, why we designed it, what that process looks like, and showed them failed samples that didn't make it, samples that made it, things that we're still deciding on and those kinds of stuff. Because we felt like we wanted to move towards establishing a design studio, we decided that we need to use a live stream platform to do that. And when we started to do that, we realized that when we started to talk to our community, they started to speak back, and they started to engage back in a very real and funny conversation. 
It's not a community if they're not speaking back.
We realized that this is really how it feels like to run a design studio, to run a business that actually serves our community. It's not a community if they're not speaking back. This was how we decided where we need to position the brand when going into a rebrand. 
When we went into the whole rebrand, we then realized that our communications, our copywriting, and what it looks like in the way we portray our products, needed to be extremely relatable but at the same time very intentional. And when the community realizes that you're the same person in front of a camera, people start to realize that "I feel like I know this person" versus "it's nice to look at but I will not talk to this person". 
When we decided to rebrand, it really felt like we wanted it to represent who we are as founders and as a crew. A lot that happens on the outside, the same happens on the inside. We didn't want to put out a different persona and I think people see and feel that and therefore the engagement sort of just comes very organically.
View this post on Instagram
Following up, aside from your products, you also put your team, BTV Crew, into the spotlight. Could you share the reasoning behind it as well?
Back when we first started, it was very clean, very polished-looking, and very sharp. It was great to look at, in terms of aesthetics it was flawless, but it was also quite at an arm's length. You feel like it's the usual brand and people feel like it's beautiful and it becomes quite transactional. That was the brand we were putting out, but internally as a crew, we don't take ourselves seriously, we celebrate all sorts of nonsense, we had a great time, and we do a lot of stuff as a community within. 
It was one of the reasons why we also went into rebranding. We felt like we as a crew did not speak to the brand we were putting out and it was very strange. When the customer interacts with us and sees the crew at the stores, they were like "you guys are so warm" but this brand looks so cold, so expensive from the outside – which for some people, they liked, but it was transactional. When we moved into a rebrand, we realized that they needed to be relatable and feel like they knew the brand as a person. I know it's quite difficult to come by, or at least from what I've read and heard. 
I say this with all humanity, I feel like we have a great working culture. We love to come to work and we enjoy what we do a lot. So, when we decided to put the crew out, it was really an extension of that. There are a real bunch of people who enjoy what they do in creating stuff that makes sense. We do feel that way when the community and the customers buy the products, they do feel like there was an actual community that came together to build this thing or improved it along the way because we've made mistakes in our products before. 
When our community and customers tell us "hey, this thing is just not working out, why does it keep sliding?", we take it back and go "guys, we need to do something", then we started to figure that out. As I said, we are quite the same behind the screen and on-screen and I guess they enjoy it, they have a good time.
View this post on Instagram
Talking about your product, the Dumpling Bag, could you tell us about its design process?
The Dumpling Bag was designed in-house. Everything that we produced was designed in-house, which is why we also feel like we are more like a design studio than a ready-to-wear brand. We designed everything in-house, we shot everything in-house, and the campaign was all done in-house. The team is pretty small, we don't have a big team. 
We designed the Dumpling Bag before the pandemic, I think it was 2019. We were still heavily ready-to-wear and basically, we designed a collection that had an elastic gathered detail and thought that it would be cute if we did a bag that was sort of influenced by that aesthetic. So we designed it, and then we were like "it's not so nice, let's just not do it". The original prototype that we did of that bag was white, so then it looked like a diaper and we sort of moved on. 
When the pandemic hit, we realized that people were not going out, they didn't need to buy clothes and on the list of things people were shopping for, ready-to-wear was right at the bottom. Obviously, IT things, computers, and furniture were on top as people were staying home. At the same time, we were determined to keep every single staff we had and we did not want to lose anyone. So, at the top level, we decided to re-strategize and do something rather than trying to make something work that people didn't want. Because if people are not going out, they will not go to the stores, and if they don't go to stores, they can't try the clothes. 
We're thinking that there has to be something that we can do that can still keep us afloat without losing anyone. So, we decided, "You know what? We actually did this bag before, why don't we take it out?" And then, my husband asked a question to me and to some of the staff, "What is one thing that women can't do without?" They shortlisted it and then we got 'bag' and 'shoes' because you don't need to try them and you can just buy them online. Since people are still not traveling, which will mean that they were not spending money elsewhere, they still had money in savings and people wanted to feel some type of gratification at some point. They want to spend a bit, they want to feel good, and they don't want to spend too much. We thought maybe bags sort of make sense. And then, our ready-to-wear factories could produce it. It felt like it was something that was quite a switch. Therefore, we decided to take this bag up, turn it inside out, redesign it a little bit and see where we could go. And that's what we did, we redesigned it, we resampled it, we stress tested it, used it and made it in multiple colors and then we launched it. The bag really came out of a crisis, in a way.
It was a point where we were designing a bag for ourselves, so we were looking to design something super light, easy to use, and great for the tropics. We wanted to design something that we thought we ourselves were part of. Therefore, we sampled it, tested it ourselves, and we used it for a long period of time before we actually launched it. We do that with a lot of our products as well, actually. I think that when we then launched the bag, the community and customers quickly realized it. As a bag on its own, it looks pretty usable. Our customers started to catch onto it because it's just so intuitive. When I used it, I didn't even feel it. I put more stuff than I thought I would and it doesn't look like it was.
Aside from the it-bag, you have also released other ready-to-wear products and recently a collection of knick-knacks. With the homeware trend having seen its popularity during the pandemic, do you think that fashion brands have now become more than just selling clothes? 
Yes, for sure. I don't know where the influence comes from, maybe the West or Japan as they're very integrated with the lifestyle. The same people who dress like this, shop from a shop like that, which then sells cutleries, for example. If I go to a store in Japan, they sell the clothes to people who then buy the bag, then buy the shoes, at least, in the same aesthetic. It's designed for a way of life versus having to go to multiple stores. I think it could be influenced from there, to design, build a brand and speak to a community that lives that kind of lifestyle.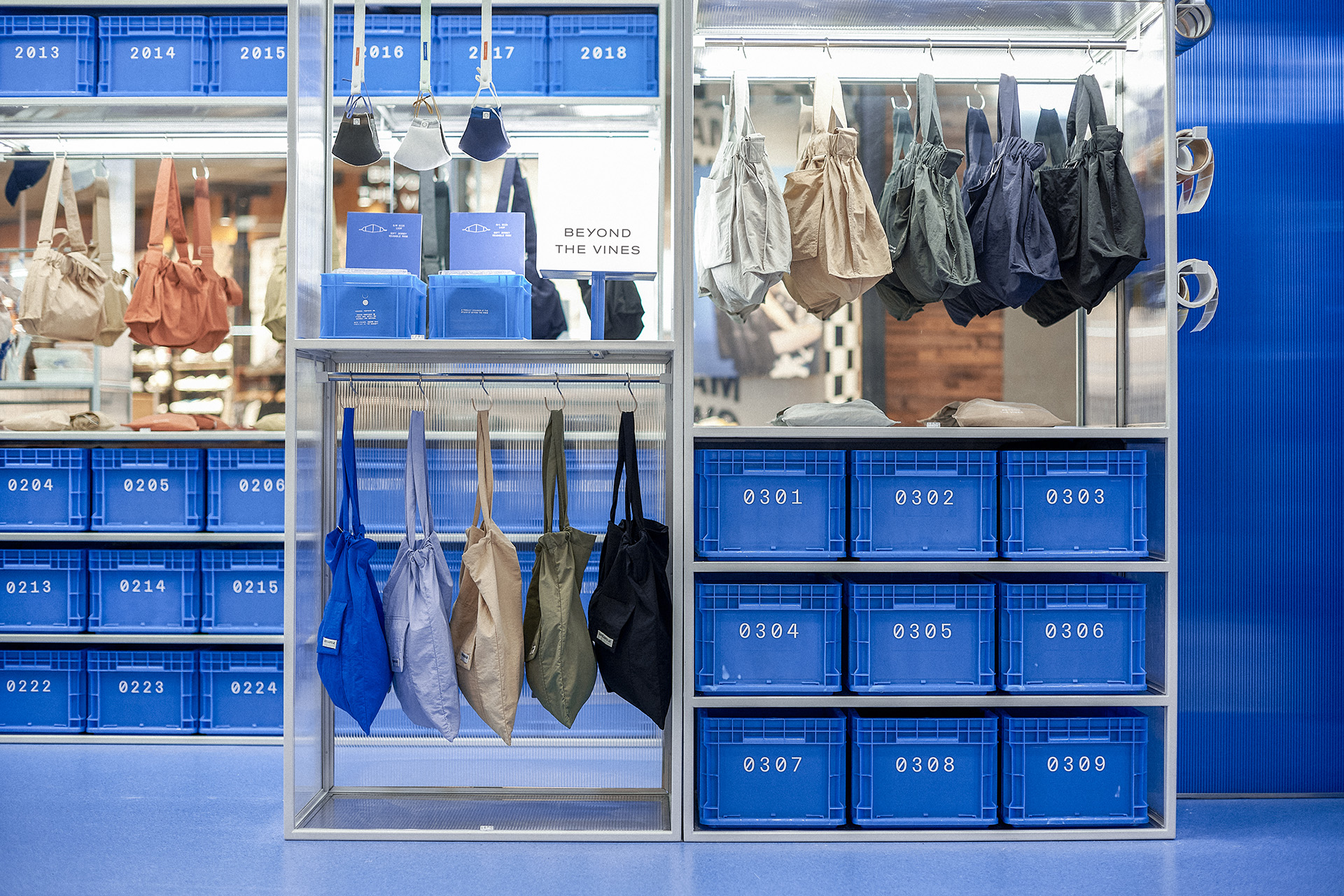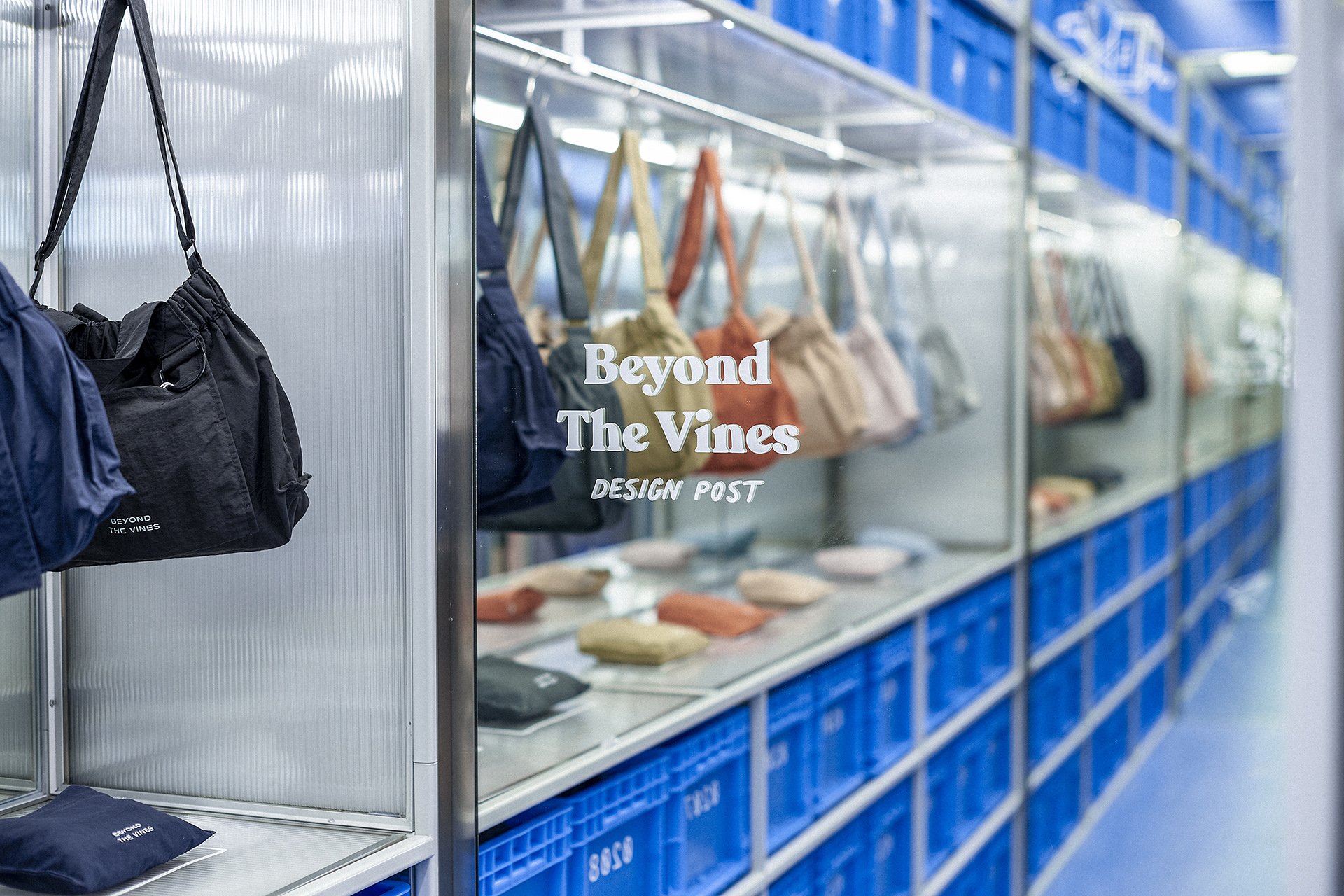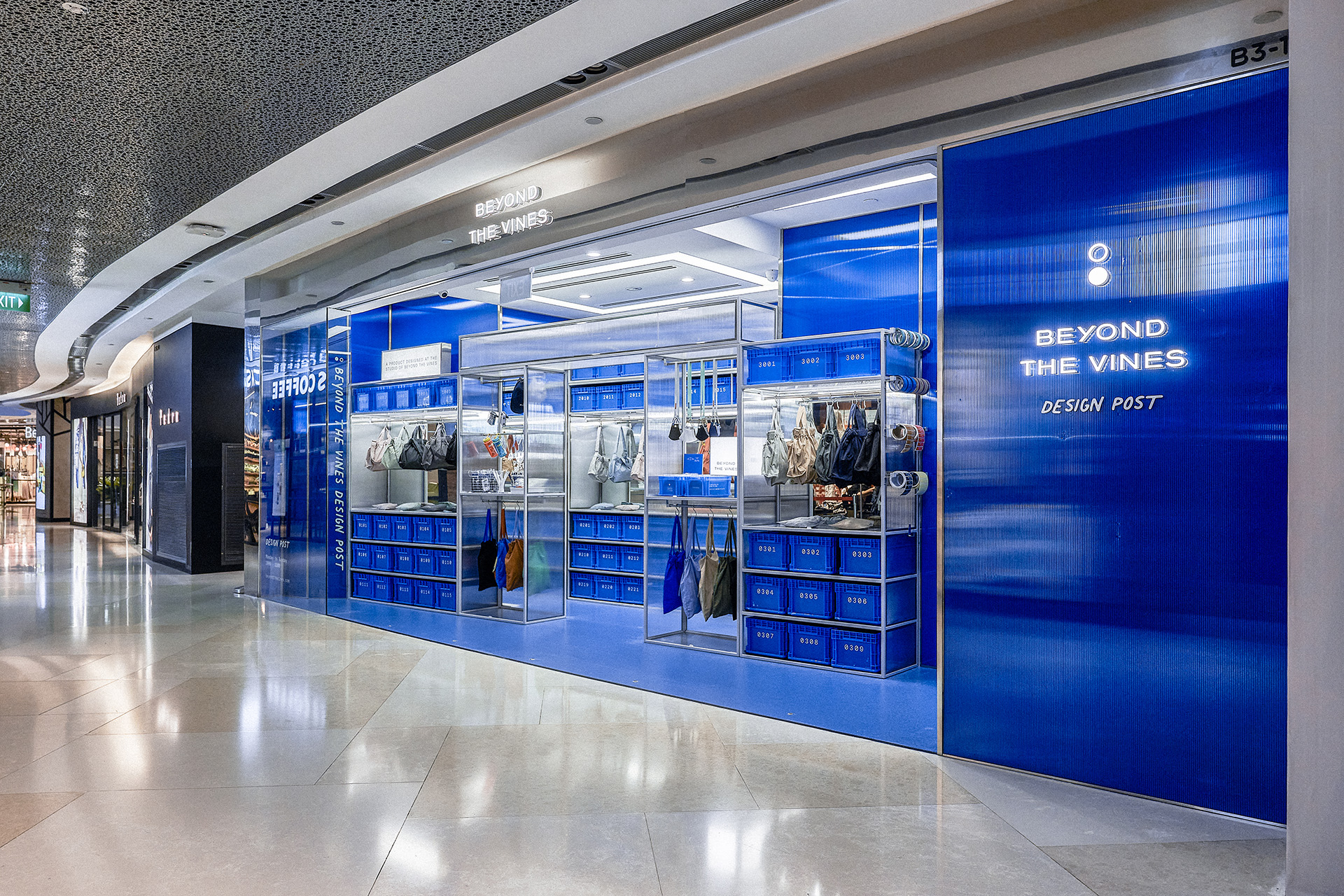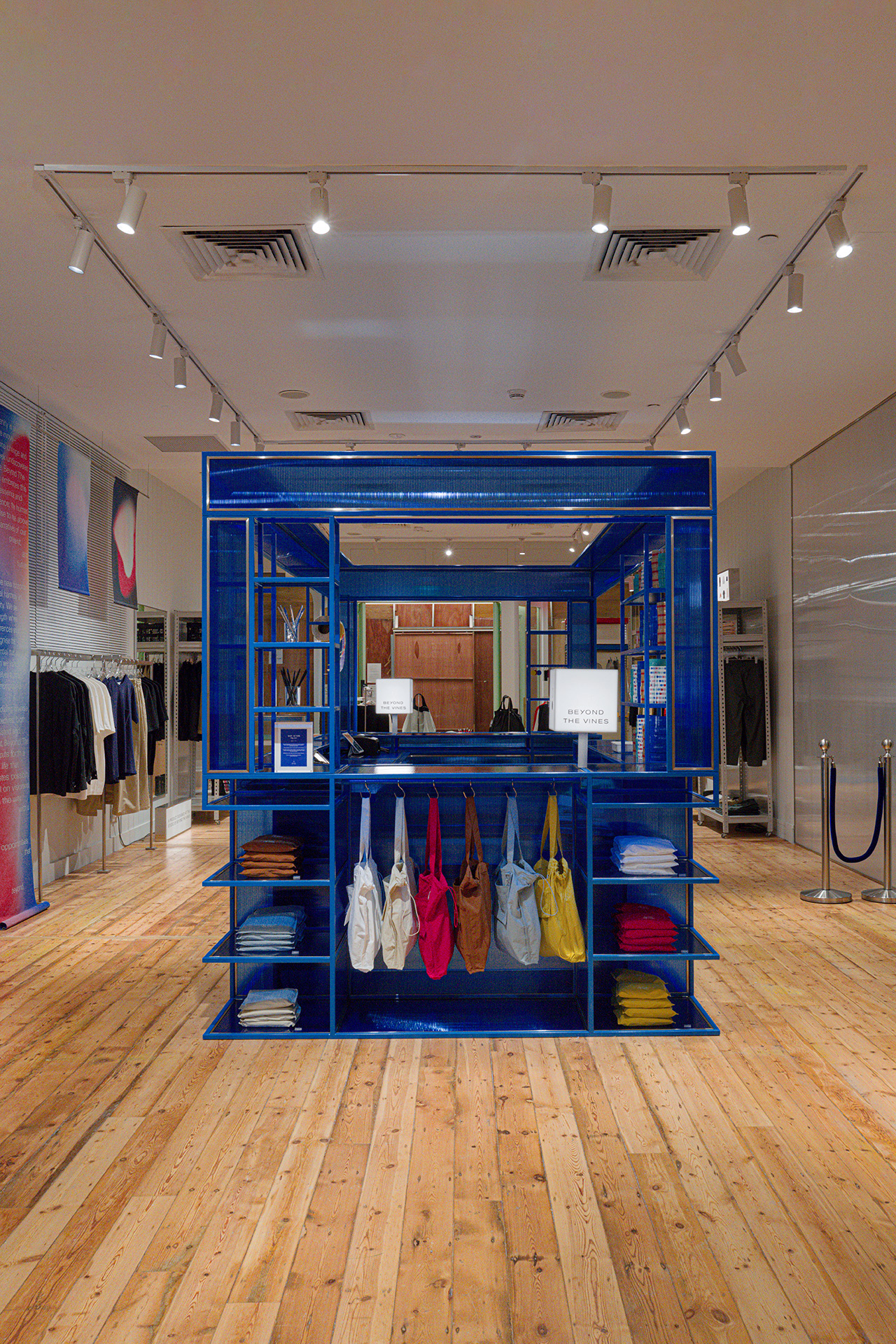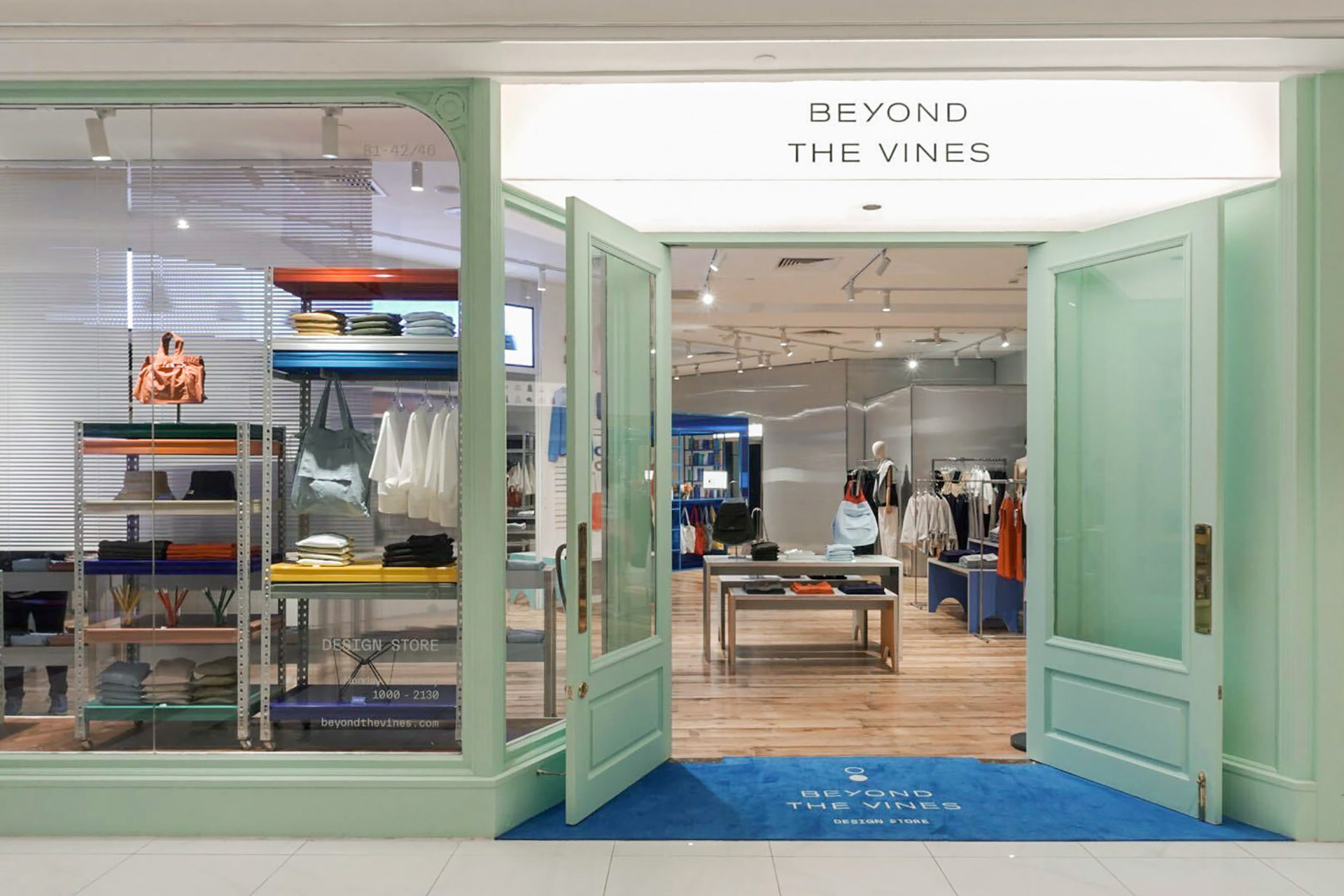 It has also become a sought-after product among Indonesian customers, with resellers as the most popular way to purchase them. Do you have any plans to expand your reach in Southeast Asia, or beyond?
 Currently, we have one in Takashimaya, and one in ION Orchard, we also have 3 stores in the Philippines and that's about it at the moment. I get a lot of offers to open in Indonesia, it would be fun to do a conceptual pop-up, but we'll see.
Speaking of expansion, we just came back from Los Angeles and we're hoping to open sometime next year there.  
View this post on Instagram
Speaking of fashion, while the fashion capital of the world has always been the place to look for in terms of the current state of fashion, the spotlight has also gradually looked towards Asia. What do you think of the current state of Asian brands in fashion? 
I think it was so culturally diverse. To say one fashion will fit all is harder to do. I am not sure that will unite us. I think what unites us in Southeast Asia is really our weather, we're all under the same sun, under the same rain, and of course, we eat rice. If not rice, then we're designing for the tropics. In terms of style, I guess it comes in waves as well along with trends. As long as brands design for human nature and understand the current condition of Southeast Asia, I think it would work. 
Even for us, the whole suit trend is huge. The whole look is very 'in'. However, knowing that our community is in the tropicals – we do have customers in the United States, but predominantly are still from Southeast Asia – when we design something that is a trend, it still needs to be build for the tropics. It needs to be extremely lightweight and when I wear it in the sun, I will not be sweating buckets. As a small brand, we get to maneuver to be more agile in terms of what people want and need. Also, more and more people want to support locals and smaller brands. 
As long as brands design for human nature and understand the current condition of Southeast Asia, I think it would work.
It took 5 years for BTV to rebrand in a completely different direction, does this mean that in the next few years we would see another change from you? 
It is hard to say honestly. I do feel that however the aesthetic looks on the inside or on the outside, whether that changes in time to come, I hope that we at the core do not change. If we had to change aesthetically at some point, it is hopefully to refresh.