Elon Musk Atasi Kemacetan di Los Angeles dengan Inovasi Terowongan Bawah Tanah
Terowongan bawah tanah sebagai solusi kemacetan kendaraan?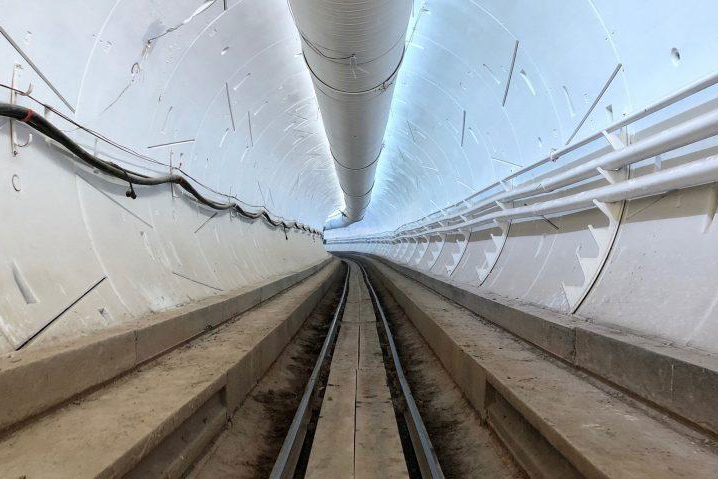 Teks: Vestianty
Foto: Dezeen
Traffic jam selalu menjadi permasalahan umum dari sebuah kota besar. Tidak hanya Jakarta, kota besar kedua di Amerika Serikat seperti Los Angeles pun menduduki peringkat pertama sebagai kota termacet di dunia dikutip dari Fortune.com. Elon Musk bersama dengan perusahaannya, The Boring Company, menciptakan solusi aktual kemacetan. Perusahaan konstruksi infrastruktur dan terowongan tersebut membuat terowongan bawah tanah yang dapat dikendarai oleh mobil dengan kecepatan hingga 241km/jam di LA.
Elon Musk telah mengendarai Tesla melalui terowongan uji coba The Boring Company di Los Angeles County, dalam demonstrasi publik pertama tentang apa yang dia harapkan akan membentuk solusi transportasi bawah tanah yang dapat mengalahkan kemacetan. Demonstrasi sistem prototipe terjadi pada hari Selasa 18 Desember 2018 dengan melibatkan jalur sepanjang 1,83 km.
Musk mendirikan The Boring Company pada tahun 2016 setelah mengeluh bahwa kemacetan jalan di LA begitu buruk. Terowongan ini dimulai di tempat parkir salah satu perusahaan lain di Musk, SpaceX, dan muncul di tempat lain di Hawthorne. Musk mengatakan dia berharap hal ini akhirnya akan menjadi bagian dari jaringan yang mencakup LA lebih besar.
Alih-alih menggunakan "car skate" yang dibayangkan dalam visi awal perusahaan, sistem mengandalkan roda tambahan yang dipasang ke mobil untuk memungkinkannya bergerak di sepanjang lintasan seperti kereta. Roda ini dapat dilipat di bawah mobil ketika tidak digunakan.
Langkah selanjutnya The Boring Company akan terus bekerja pada tawaran untuk membangun sistem terowongan yang menghubungkan pusat kota Chicago dengan O'Hare Airport dalam 12 menit yang saat ini sedang menunggu persetujuan peraturan.