Who, What, Why: Athiyah Alatas
Graphic designer yang turut mewarnai ranah kreatif tanah air melalui ilustrasi doodle.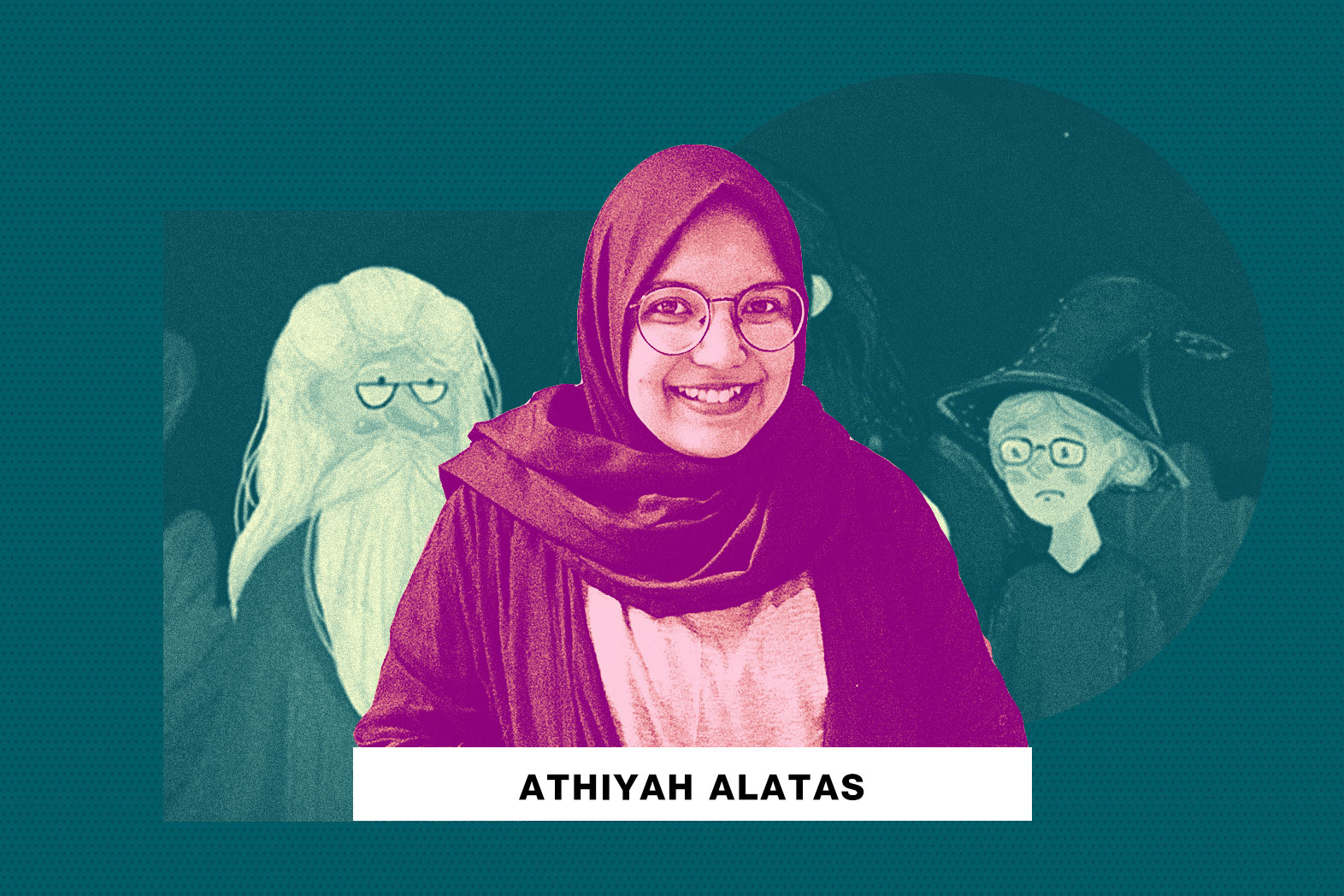 Teks: Novila Nuramalia
WHO
Athiyah Alatas merupakan seorang graphic designer asal Jakarta, lulusan Arsitektur Interior Universitas Indonesia. Lewat semangat mempelajari digital ilustrasi secara self-taught, namanya kini mencuat sebagai desainer grafis yang aktif pada employer branding team perusahaan Gojek. Pada pendekatan visual, ia sering menuangkan elemen ilustrasi atau doodle yang tentunya dapat membantu menjelaskan berbagai informasi tertentu lewat karyanya.
WHAT
Terus belajar dan berbagi ilmu desain dengan lingkungan sekitar, merupakan sebagian rencananya, juga ketertarikannya dalam produksi ilustrasi desain yang dibuat ke dalam bentuk barang seperti scarf, buku, zine, dan lain-lain. Sejauh ini, Athiyah giat dalam mengikuti berbagai acara seputar desain. Dalam salah satu rangkaian acara GoVsit di Gojek, Athiyah ikut serta dalam membuka sesi sharing juga pembahasan proses desain bersama mahasiswa dalam acara "A Guide to Design Process". Selain itu pada lifeatgojek, ia berfokus pada karya ilustrasi yang kerap menggambarkan masalah-masalah kehidupan. Mendapat ruang eksplorasi lebih, dan belajar dari trial-error yang dilakukan, bersama Gojek ia mampu menghasilkan desain lebih beragam. Lewat perjalanan berkarir, ia kerap melihat desain dan project tidak hanya dari satu perspektif, sehingga membuat hasil karyanya jelas lebih menarik dan out of the box, juga lebih fokus terhadap ide dan konsep dibalik sebuah desain. 
WHY 
Menggenggam cita-cita sebagai illustrator dan graphic designer sedari kecil, membuatnya kini konsisten berada dalam bidang tersebut. Karya-karya yang kerap mengusung isu kesehatan mental dan masalah kehidupan, membuatnya patut dilirik dalam pergerakan bidang kreatif, terbukti dari life at gojek yang turut menggaet Athiyah membuat berbagai konten dengan unsur emosional dan suportif yang sejalan dengan karya pribadi. Melihat maraknya kelahiran seniman muda di Indonesia, ia berharap industri kreatif tanah air bisa semakin maju, terlebih membuat masyarakat Indonesia semakin menghargai proses karya kreatif yang dilakoni para penggiat bidang kreatif.