Avhath Luncurkan Koleksi Merchandise 'The Dark Dealer'
Juga ada woven patch, botol minum 1 liter, dan 1 surprise item.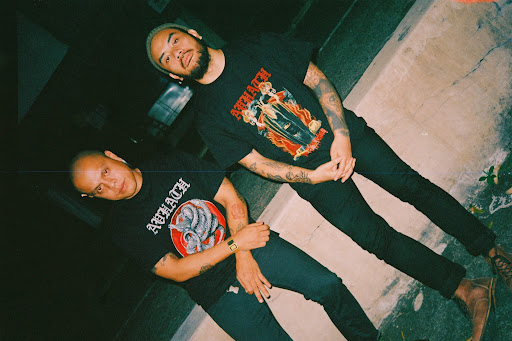 Teks: Deandra Aurellia
Foto: Deby Sucha
Setelah mengeluarkan beberapa rilisan merchandise lepasan di tahun ini, Avhath kembali merilis koleksi merchandise berjudul The Dark Dealer di hari Jumat pukul 00:00 tanggal 8 Oktober ini.
Memanjakan para penggemar rilisan-rilisan merchandise Avhath, kali ini mereka mengeluarkan tidak hanya 1 atau 2, namun langsung 4 t-shirts dengan ilustrasi berbeda atas eksplorasi dari Kenny Reyhansyah dan juga visual direction dari Ekrig terkait teror kegelapan yang selalu menggerayangi dan juga disambungkan ke bait-bait lirik lagu-lagu Avhath.
Tidak hanya t-shirts, namun Avhath juga merilis woven patch, botol minum 1 liter, dan akan ada 1 surprise item untuk dirilis di drop ke dua pada pertengahan Oktober mendatang.
Di koleksi ini, Avhath bekerjasama dengan produsen kaos heavyweight dari Jakarta, Real Heavy, guna menyajikan 'band merchandise' dengan kualitas yang berbeda. Kolaborasi Avhath dan Real Heavy sudah berlangsung ketika Avhath merilis artikel 'The Solipsist' dan 'Morbid Bootleg' di tahun lalu.
Kunjungi https://linktr.ee/avhath untuk mendapatkan koleksi The Dark Dealer.