Data Krisis Lingkungan Divisualisasikan dalam Rajutan Selimut lewat Koleksi "Temperature Textiles"
Data yang ditawarkan oleh koleksi "Temperature Textiles" termasuk perubahan temperatur, kenaikan permukaan laut, hingga emisi gas rumah kaca.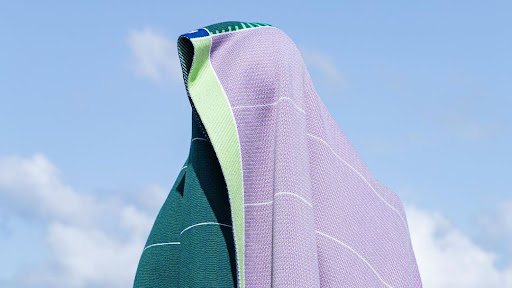 Teks: Nancy Rumagit
Foto: Raw Color
Raw Color adalah sebuah studio berbasis di Eindhoven, Belanda yang telah meluncurkan koleksi "Temperature Textiles" dengan produk-produk berkisar dari selimut hingga kaos kaki yang dirajut dengan infografik mengenai krisis lingkungan, baik perubahan temperatur, kenaikan permukaan laut, hingga emisi gas rumah kaca.
View this post on Instagram
Christoph Brach, pendiri Raw Color bersama dengan Daniera ter Haar, mengatakan kepada Dezeen, "Textile was important for us because it manifests the data permanently. On a screen, one sees it temporarily." Mengenai produk selimut mereka, ia pun mengatakan, "Also, it is an object we can interact with. A blanket can keep us warm and it can actively help to turn down the heating. And it is larger than a human when the data is displayed on the blanket, so it has more impact compared to a smaller screen display."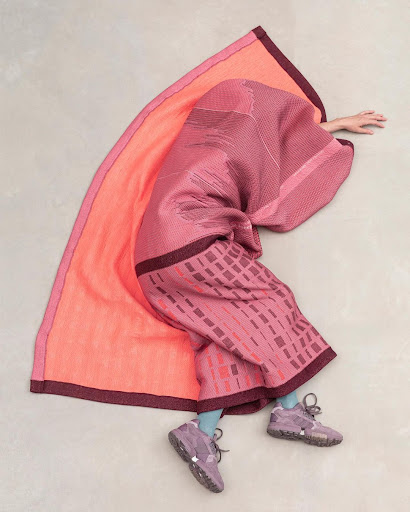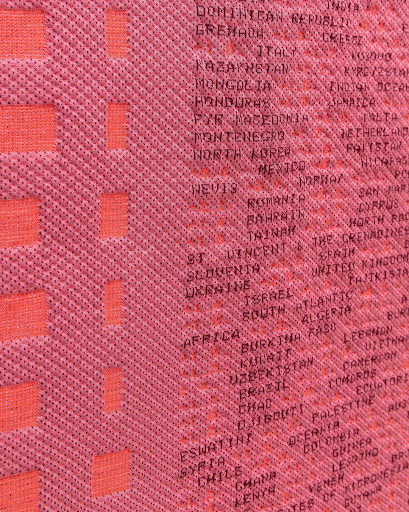 Produk kaos kaki oleh Raw Color pun memiliki desain dan pemaknaan yang sangat unik.
"On the sock, we chose the most ideal scenario until 2050," ujar Brach. "Because everything else just did not fit on a regular sock. The highest highlighted line is 22 centimeters that you can feel on your ankle, the rise until 2050." Mereka pun mengatakan bahwa angka-angka yang tertera pada kaos kaki ini didasari oleh skenario emisi ideal menurut Paris Climate Agreement dan data-data tersebut didasari oleh IPCC (Intergovernmental Panel on Climate Change).