"Gradient Blue" Menjadi Desain Terbaru dari Produk Wireless Earphones Louis Vuitton
Wireless earphones buatan Louis Vuitton dikemas dengan bahan stainless steel yang terinspirasi dari jam buatan mereka sebelumnya; the Tambour Horizon.
Teks: Daniet Dhaulagiri
Foto: Louis Vuitton
Louis Vuitton kembali mengeluarkan sebuah model wireless earphones yang pernah sebelumnya mereka rilis namun dalam warna perpaduan hitam dengan hijau neon. Namun kali ini perusahaan raksasa di bidang fesyen tersebut merilis model desain teranyar yang nampak lebih menyegarkan karena warna yang dipilih yakni gradasi biru, warna tersebut terinspirasi oleh biru langit yang terpampang luas di atas kita semua.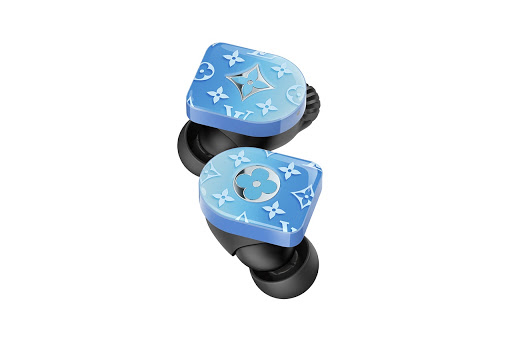 Warna "Gradient Blue" yang mereka pilih dieksekusi dengan memadukan monogram bunga khas dari Louis Vuitton yang tidak bisa dipungkiri mampu menambah kesan fancy tersendiri. Lalu case untuk mengisi baterai juga mereka rancang menggunakan bahan stainless steel yang terinspirasi dari the Tambour Horizon, jam yang juga pernah dirilis mereka.
Wireless earphones buatan Louis Vuitton dilengkapi dengan teknologi pengoptimalan konektivitas bluetooth mereka agar memastikan akurasi dari sinkronisasi video dan musik. Mereka juga menyediakan mode pengisian daya baterai secara induksi, dan dua opsi pengalaman audio lainnya.
Louis Vuitton berencana merilis wireless earphones "Gradient Blue" tersebut di store mereka pada tanggal 15 Januari 2021 mendatang.