Interpretasi room for air terhadap Kompleksitas Ruang Urban lewat Rilisan Baju "intersect"
room for air merilis "intersect" shirt yang mengumpulkan interpretasi mereka terhadap segala dinamika kehidupan dalam ruang urban.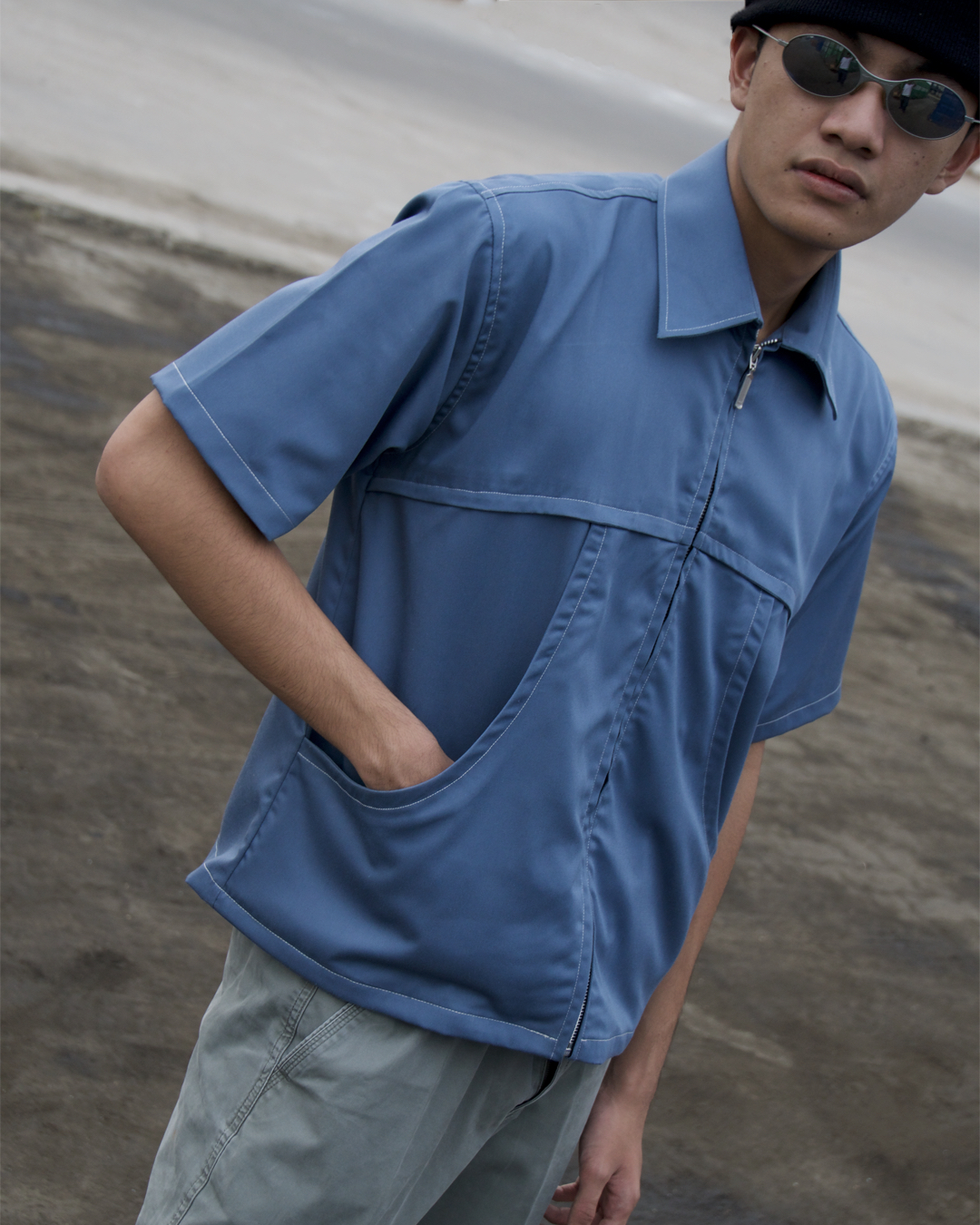 Foto: room for air
Sebagai fashion brand yang dekat dengan kehidupan urban, room for air mengambil penuh gairah dan riuh kota dan kemudian menuangkannya ke dalam rilisan terbaru mereka: "intersect" shirt.
Lewat rilisan ini, mereka menunjukkan bahwa pakaian mampu menangkap "metropolitan experiences" yang dialami manusia kota. Terma yang mereka gunakan tersebut mencakupi segala "dinamika", "fluidity" dan "interaksi-interaksi intricate" yang terjadi secara sekejap dan terus-menerus selama adanya pertemuan segala bentuk kehidupan dalam suatu cityscape.
Mengambil dari press release mereka, potongan kalimat "The shirt was our attempt to capture the energy and complexity of urban life in a tangible way; serving us as a reminder that we are all interconnected, our stories interwoven," termanifestasikan pada setiap jahitan "intersect" shirt ini yang merepresentasikan keunikan suatu individual, namun tetap adanya suatu pertemuan—hence, intersect—yang membentuk suatu "vibrant mosaic" dari "urban existence". Kalimat tersebut lantas ditutup dengan: "and our journeys overlapping in ways that contribute to the richness of our shared experiences."
Jika tertarik dengan "intersect" shirt atau rilisan lainnya dari room for air, silakan melihat dari tautan yang tersedia di akun resmi mereka.